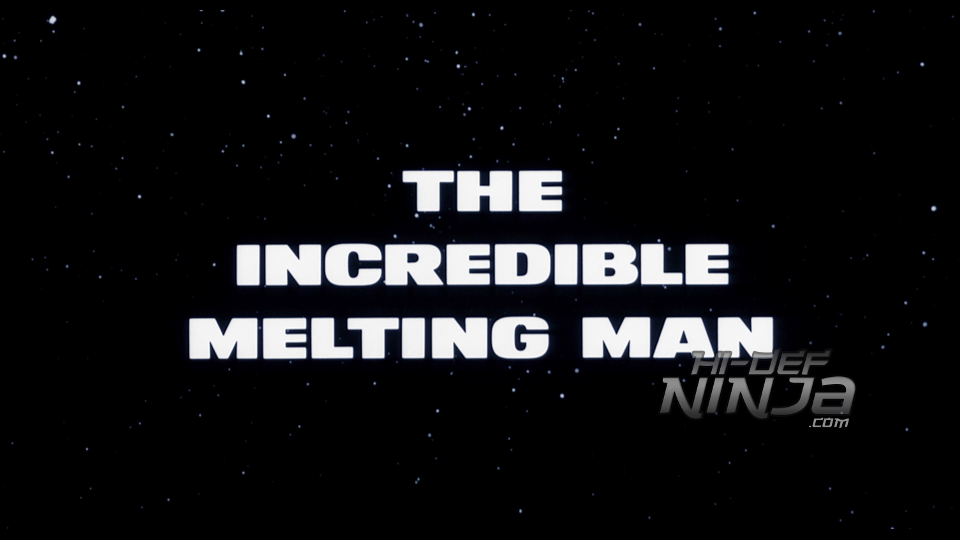 When spacecraft Scorpio V returns to Earth following a mission to Saturn, two of the crew are dead and the third, astronaut Steve West, is in a critical condition. Critical, that is, until he rises from his hospital bed to bite chunks out of a nurse before escaping into the surrounding countryside. The authorities set about trying to track Steve down before he claims any other victims, but they don't know the really bad news yet — Steve is also highly radioactive!
This was originally released in the UK under Vipco's cult classic label and it sunk into obscurity with little to no visibility. Described by the director himself as a 'gloop' movie, it's pretty evident that this film is designed to be more of a special effects showcase. And with Rick Baker in charge of the gory stuff, I don't blame them. Digging into the history a bit, it was originally conceived as a comedy horror that riffed on the monster movies of the '50s and '60s until the producer thought it was a good idea to steer the film towards an outright horror film. There are a few elements of comedy in the film, though, which raises a chuckle or two, making the viewing quite enjoyable. I found THE INCREDIBLE MELTING MAN to be more or less a gory remake of THE QUATERMASS EXPERIMENT. What I liked about this was the character of Astronaut Steve West. Actor Alex Rebar does bring a bit of emotion to the character as there are quite a few scenes where you feel his suffering with his old colleague, Dr. Ted Nelson (played by Burr DeBenning), trying to find Steve and help him. Despite the hammy acting and buckets of gore, I liked this angle of the film a lot and it does make the film a bit more than just another empty shallow gorefest. The only issue I had with the film was that it touches on some more deeper plot points such as why Steve is going on a murderous rampage and why is he getting physically stronger during the film, but these issues are not fully explained and are just left aside.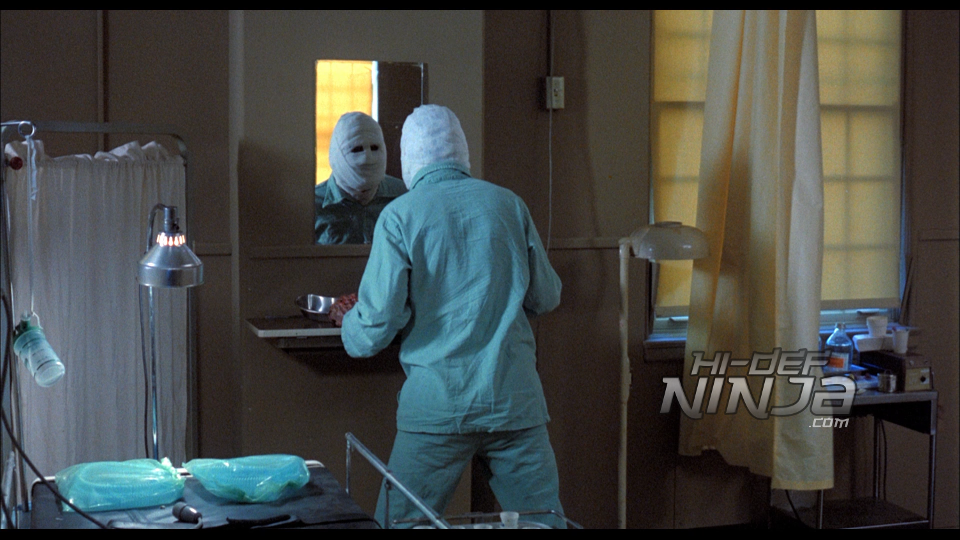 THE INCREDIBLE MELTING MAN arrived on Blu-ray with a 1080/24p MPEG4-AVC codec that preserves the
film's original 1.85:1 aspect ratio. For a film that hasn't had the most prolific release in the past, it
does looks good on Blu-ray. Colours are nicely rendered and the gory stuff is vibrant and bursts
on the screen. The film displays a healthy and thin layer of natural grain, which gives the film an
authentic '70s look without any post processing seen. There were a couple issues that I observed,
though. There was a number of shots that shook quite a bit. This is due to the print as I've
experienced this before on older films. There were also times where the skintones
seemed a bit off with a number of scenes displaying skintones so cold that they practically looked
grey. As much as I would of liked to include a few gory screenshots, site rules say that it has to be family friendly. Sorry, folks!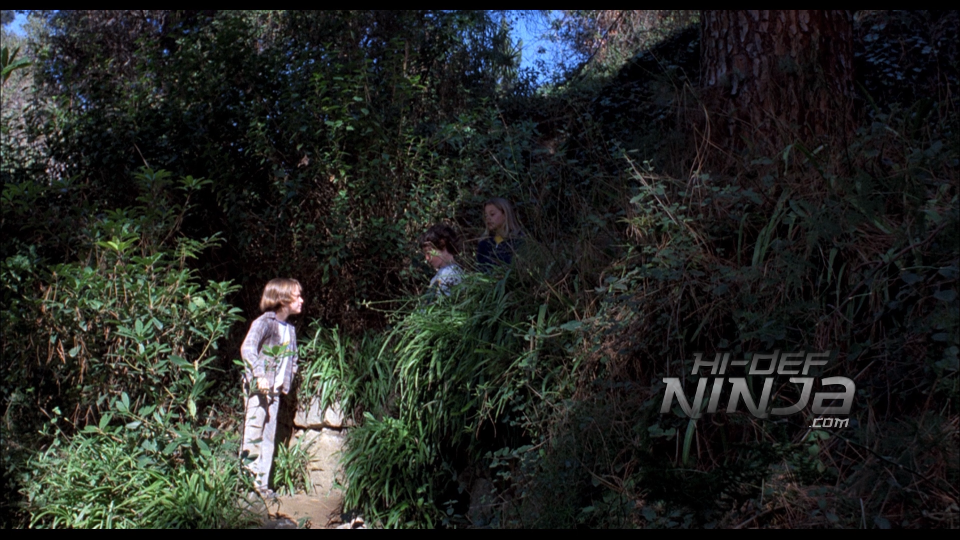 THE INCREDIBLE MELTING MAN is presented with a single LPCM 2.0 dual mono audio track that preserves the original soundmix. For a film shot on a relatively low budget, it sounded quite good. Sound effects were a bit restrained in terms of dynamics and design, but overall, they were nicely balanced across the front speakers. The music is given a bit more life and clarity and sounded quite pleasant. Dialogue was crisp and discrete as well.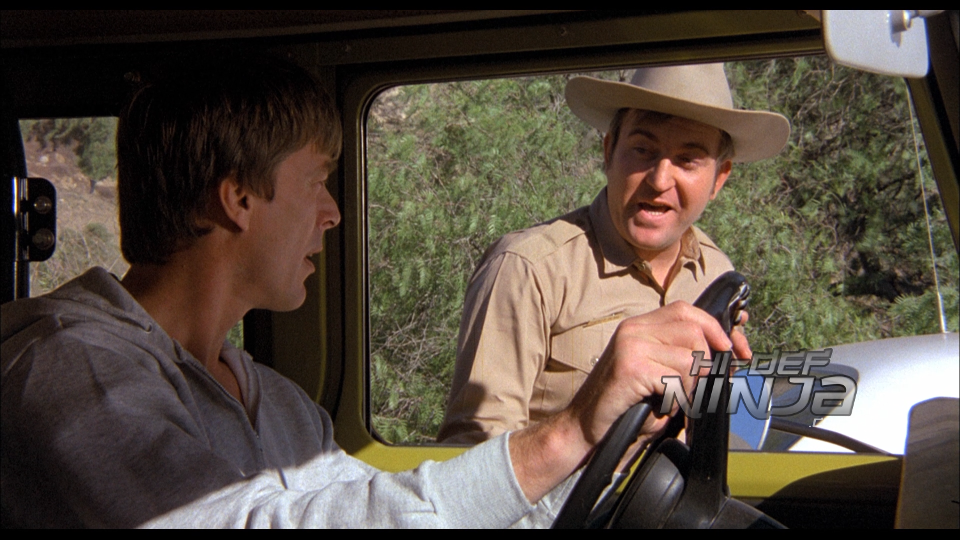 Audio Commentary with William Sachs – A feature-length commentary from the director with behind the scenes info and opinions
Super 8 digest version of the film – a rather funky and retrotastic supplement which features the version of the film released on Super 8mm format and edited down to just seven minutes. Fantastic if you're in a rush.
Interview with Writer/Director William Sachs and Make-up Effects Artist Rick Baker – William and Rick share stories from the making of the film and its legacy over the years
Interview with Make-up Effects Artist Greg Cannom – Greg goes a bit more in-depth on the challenges and achievements of the special effects on THE INCREDIBLE MELTING MAN
Promotional Gallery – a collection of posters and lobby cards from around the world with accompanying music
Original Theatrical Trailer – the trailer rounds the disc off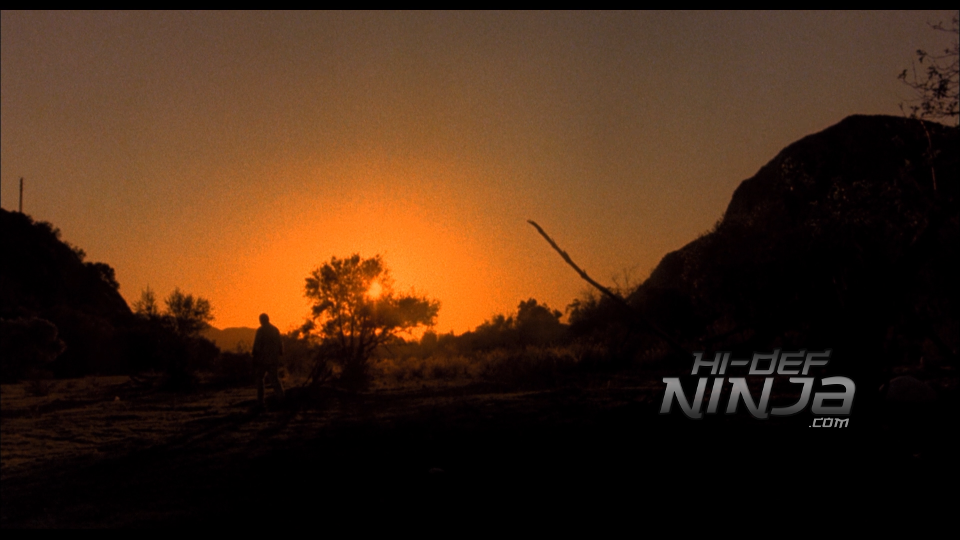 For a low-budget creature feature so to speak, I was quite impressed. Okay, the acting is questionable and it's unique selling point is Rick Baker cutting his teeth on practical effects, but it's a good little film. Blu-ray wise, it's another Arrow hit, but there is some inherit print damage which is quite noticeable. Some decent special features as per the usual Arrow standard round off the package and makes this another great title to add to your horror collection.