As the Halloween season continues, the amount of horror movie releases in the cinemas worldwide is still strong with movies like OUIJA, ANNABELLE and soon, we will see the release of HORNS and the promising THE BABADOOK. However, one good thing about this time of year is that sometimes we get treated to, albeit very short, re-releases of some previously released movies.
This year sees the 10th Anniversary release of SAW back in US theatres, but more importantly — for me anyway — sees UK cinema chain 'Cineworld' doing a one-off showing of one of my personal favourites, GHOSTBUSTERS. Coinciding with the film's 30th anniversary, the Ghostbusters are back, armed with their proton packs for one night only! As soon as I saw the event come up on their website, my tickets were booked immediately!
"Three unemployed parapsychology professors set up shop as a unique ghost removal service."
Not the biggest premise in the world, but there really isn't much you can say about GHOSTBUSTERS that has not been said already and I'd just be going over old ground telling you all about it. I know this is supposed to be a theatrical review for GHOSTBUSTERS, but there are just some films that you simply cannot review and all you can say is, "Just go and watch it!". It's one of the movies that has turned into being one of the best-loved sci-fi,semi-comedy movies of all time, however, I will admit that I did feel a certain added sombreness when watching GHOSTBUSTERS again as it was the first time I had seen it since the passing of the great Harold Ramis (RIP, sir!). His character of 'Egon' is really bought to life by his performance, as are the rest of the cast. Dan Aykroyd, Bill Murray and Ernie Hudson play their roles superbly as do Sigourney Weaver, Rick Moranis, Annie Potts and a slimy villain turn by William Atherton as 'Walter Peck'. It's interesting to see who some of the first-choice picks were for the casting, but upon reflection for me, the casting is perfect and I couldn't see anyone else playing the roles of 'The Ghostbusters'.
Sitting in the theatre waiting for the movie to start, I will admit that I was excited; I felt like a kid again. When the opening titles started to roll, I must have had the biggest grin on my face! I've seen the movie so many times and it never gets boring and I just cannot believe that GHOSTBUSTERS is 30 years old! Aside from some ropey special effects that do look slightly dated now, the film holds up really well and it's great to see that it's still enjoyed all over from older audiences to new audiences.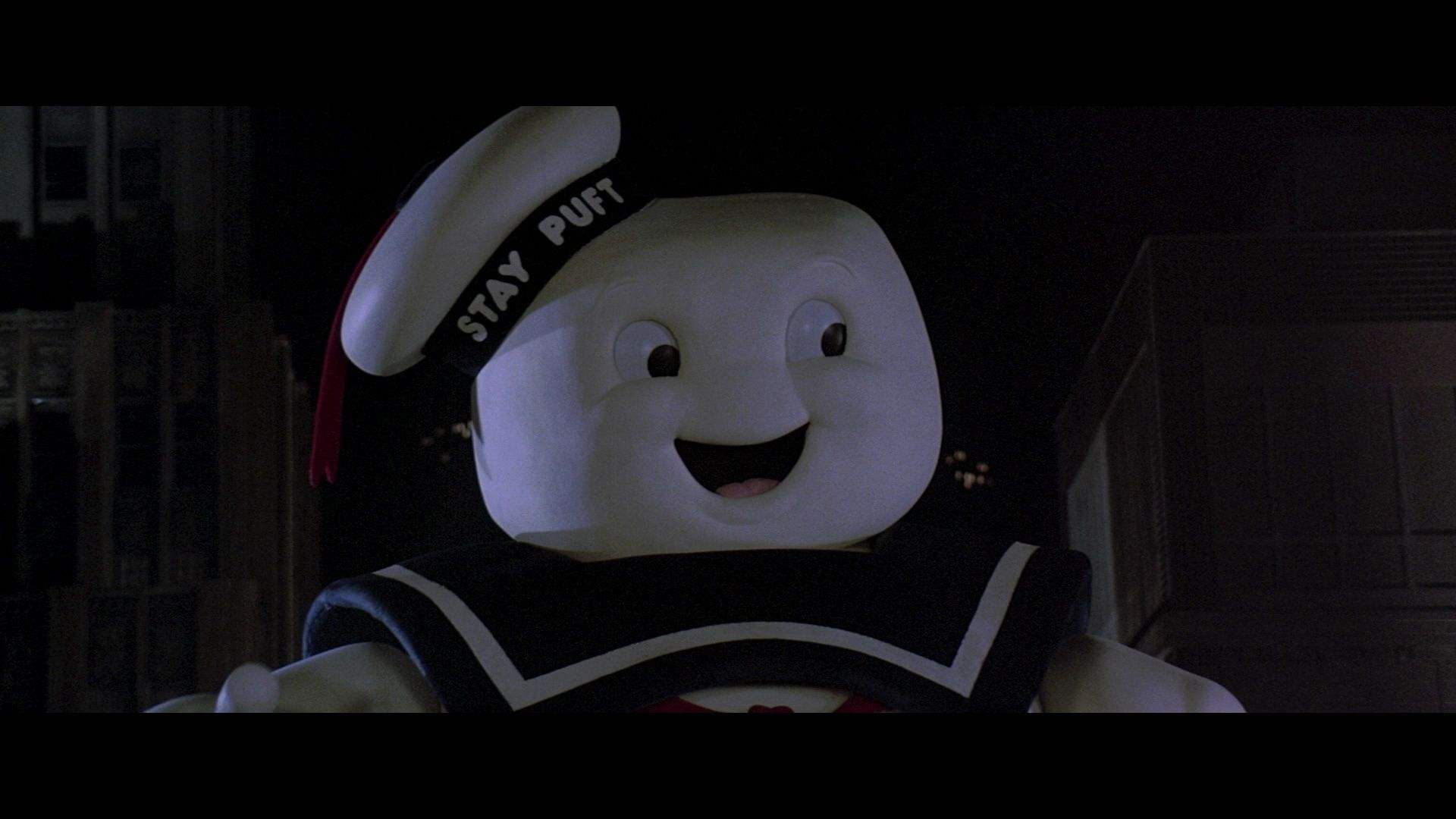 If you haven't seen GHOSTBUSTERS, shame on you! I highly recommend ordering the recently released double pack, either the standard 2-disc release or the US Digibook. Both GHOSTBUSTERS and GHOSTBUSTERS 2 have been given 4k remasters and feature all new bonus features as well as carrying over pretty much all previously released offerings. This also marks the debut of the sequel on Blu-ray.
It was a joy to see this on the big screen again (I was lucky enough to catch this when it did the rounds in the UK cinemas a few years ago) and for me, it's easily in my top 10 movies of all time and is a film that I never get bored of watching. GHOSTBUSTERS to me is a timeless classic.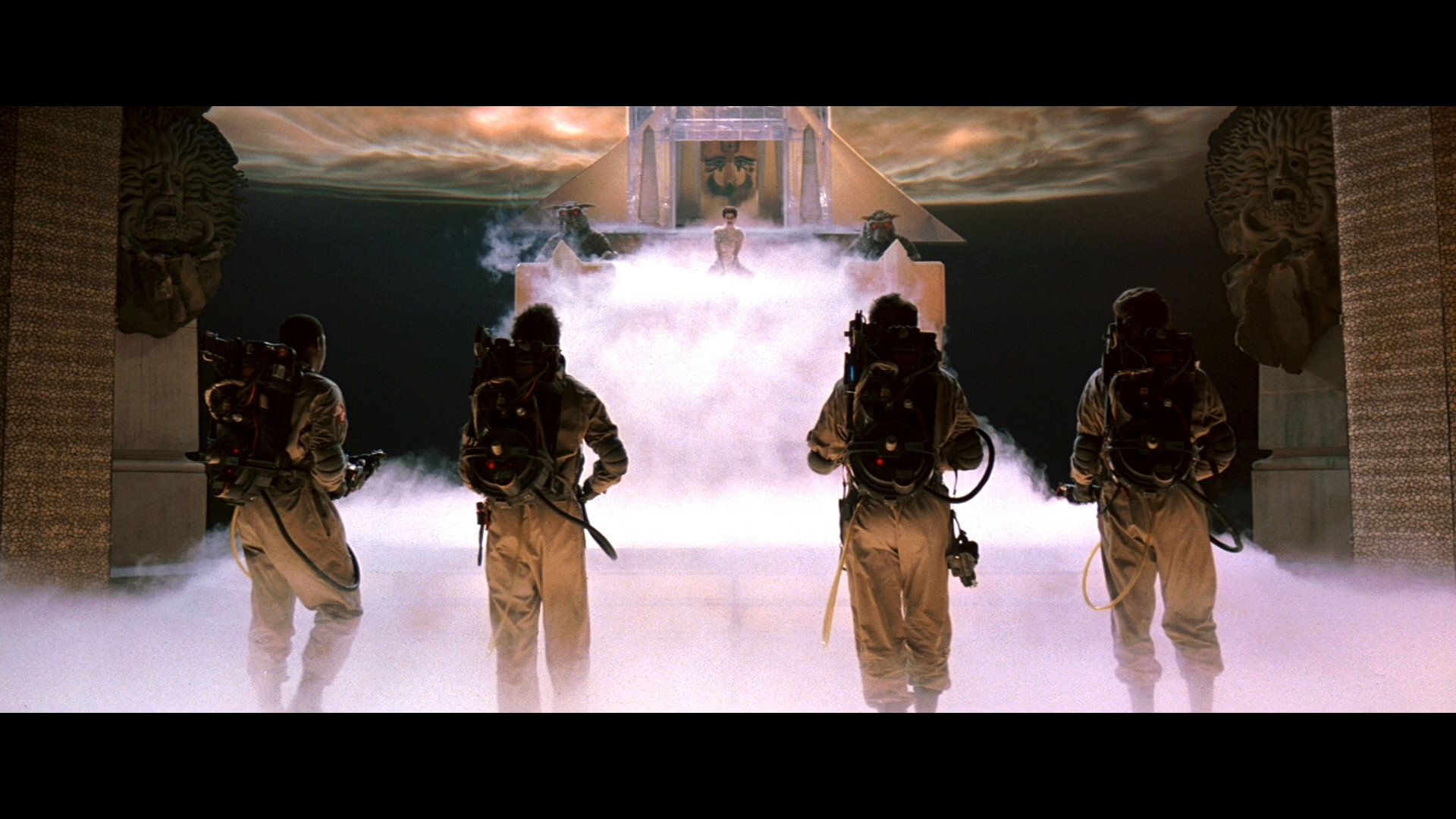 It goes without saying the film is a very, very easy 5/5!
httpvh://www.youtube.com/watch?v=EQCCPP8aZBY