KUNDO is a Korean, period-themed, action film that is very much style over substance.  It has a number of rousing action sequences and has clear influences that range from Leone to Tarantino to Kim Jee-woon.  All of this could ideally add up to something of a good time, but while I am aware of its popularity in South Korea, I was not as taken by its charm.  The film is very long and while I do not like to use that as a reason to dislike a film, I was just honestly not into what I was seeing all that much, and having the film be so overlong did not help.  Now the film is available on Blu-ray, where other fans may find enough to enjoy, but at least they can be treated to a good looking and sounding disc.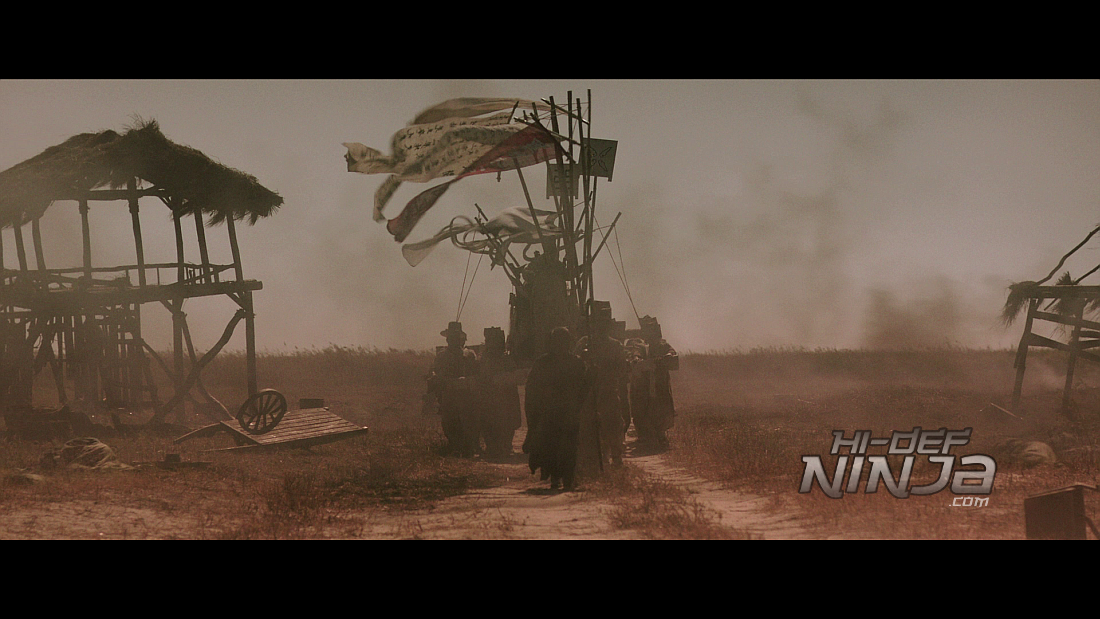 Set in 1859, the last days of the Joseon Dynasty, the economic unrest in Korea leads to the rise of a pack of bandits, calling themselves Kundo, rising up against the tyrants.  They are in effect robbing from the rich and giving to the poor, which should call to mind another particular folk hero and his merry men.  With that in mind, at the center of this story are two men, Dolmuchi (Ha Jung-woo), the son of a butcher who joins Kundo with a mind to avenge the death of his family; and Jo Yoon (Kang Dong-won), a nobleman's son who became twisted and evil as he grew up, based on his family life.  An ultimate showdown will of course take place, hopefully leading to changes in societal rule.
I make this film sound more serious than it actually is.  KUNDO certainly has a dramatic narrative arc, which is full of violence and suffering of some innocents at the expense of our heroes, but the film does feature a lot of humor and stylish action beats to attempt to make the film quite watchable.  The soundtrack should easily clue viewers into what they are getting, as we hear some music tracks fitting of a spaghetti western (some actually are from such films), let alone the dialogue, which happily features lots of swearing and macho moments.  All this is to say that the film tries to be entertaining.
Still, despite its efforts, KUNDO really had me feeling its length and not in a good way.  The story is not particularly compelling and while there were some fun moments scattered throughout the film, it never managed to win me over, due to how much I kept checking my watch.  Given that I could handle all of John Woo's RED CLIFF (different nationality, I know), which is far more serious, or Kim Jee-woon's overlong but crazy fun THE GOOD THE BAD THE WEIRD, it really just comes down to the film not working for me.  It is a shame, I know others like it, but this is where I am at.  That being said, there are certainly audiences out there that will eat this film up and love the stylistic choices, coming from obvious influences.  I am not a part of that audience, but there you have it.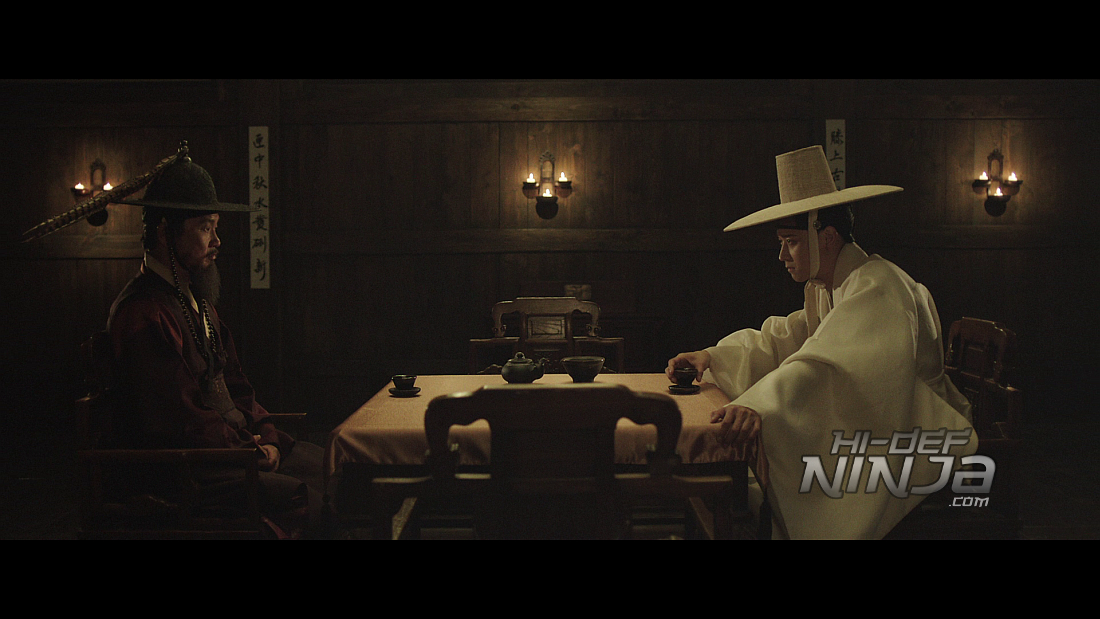 KUNDO hits Blu-ray with an AVC-encoded 1080p transfer.  The film was shot digitally and features a great amount of detail, which always helps in a period effort.  The various clothes and sets all can be looked upon clearly, which is a benefit to a film like this, which puts in the effort to look authentic, even as it heads into stylish territory.  Black levels are nice and deep and facial textures are quite solid as well.  Lots of saturated colors that come across quite nicely as well.  This is a good-looking movie.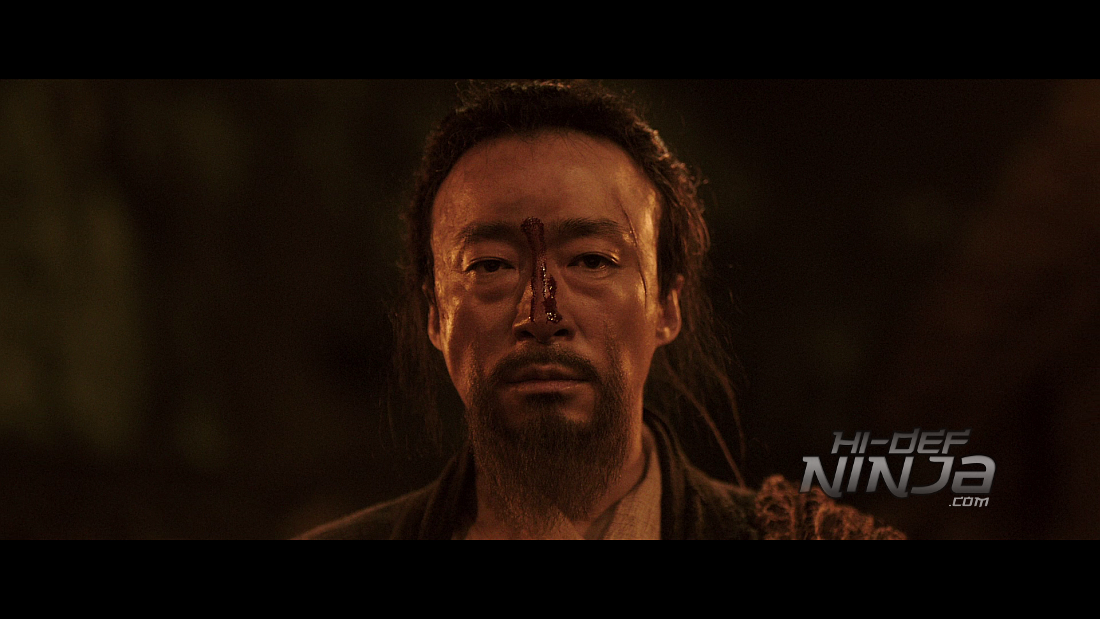 KUNDO also features a lossless Korean DTS-HD Master Audio 5.1 track with English subtitles.  This is a well-balanced track that does a fine job of allowing the viewer to really hear the various sound effects, soundtrack moments, and ambient noises throughout the film.  The dialogue actually came across a bit low in various instances, but overall, there is enough excitement in listening to the action in this film to hold this audio track in high enough regard.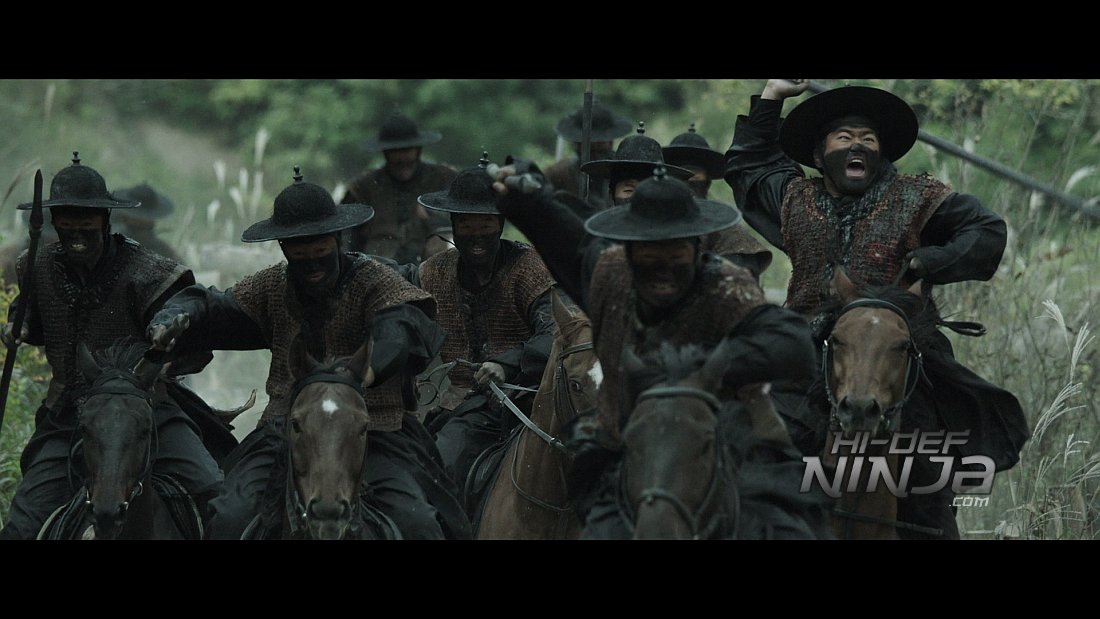 Nothing of worth, which is unfortunate for a film that was seemingly so popular overseas.
Features include: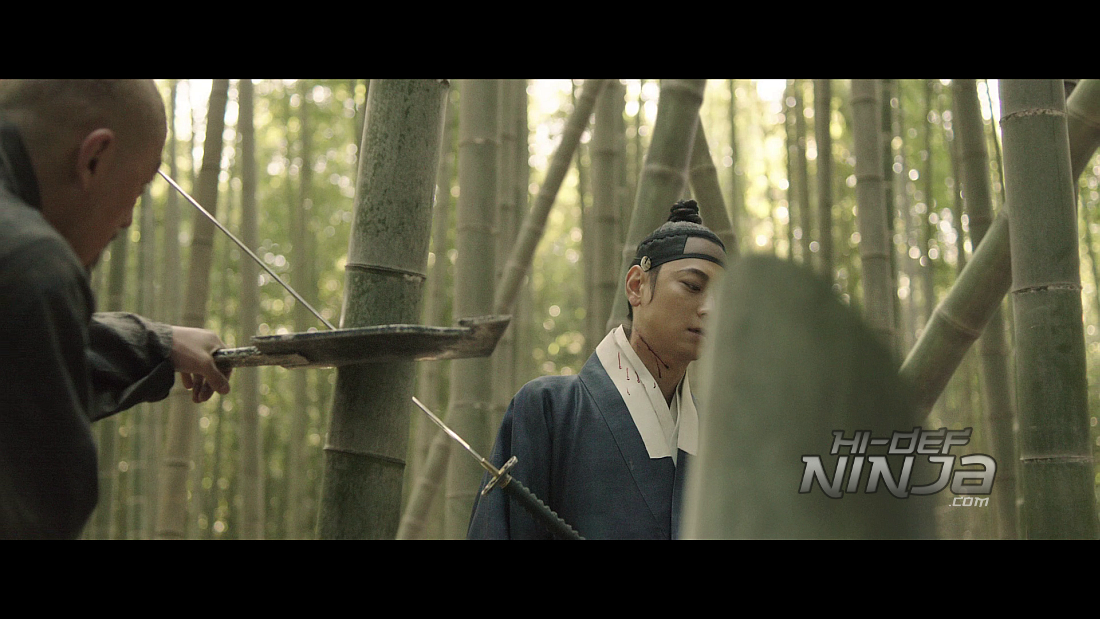 Sometimes I just do not have that much to say about a movie.  KUNDO, while stylish and featuring influences of filmmakers I certainly enjoy, did not do much for me.  It does have some fun action sequences and infusing the film with some modern sensibilities was interesting at times, but I still did not walk away with enough enjoyment of this film to recommend it.  That being said, the technical presentation of the film is solid, despite a lack of special features.  Perhaps others will enjoy it on Blu-ray more than I did, but at least enjoy the action on display.