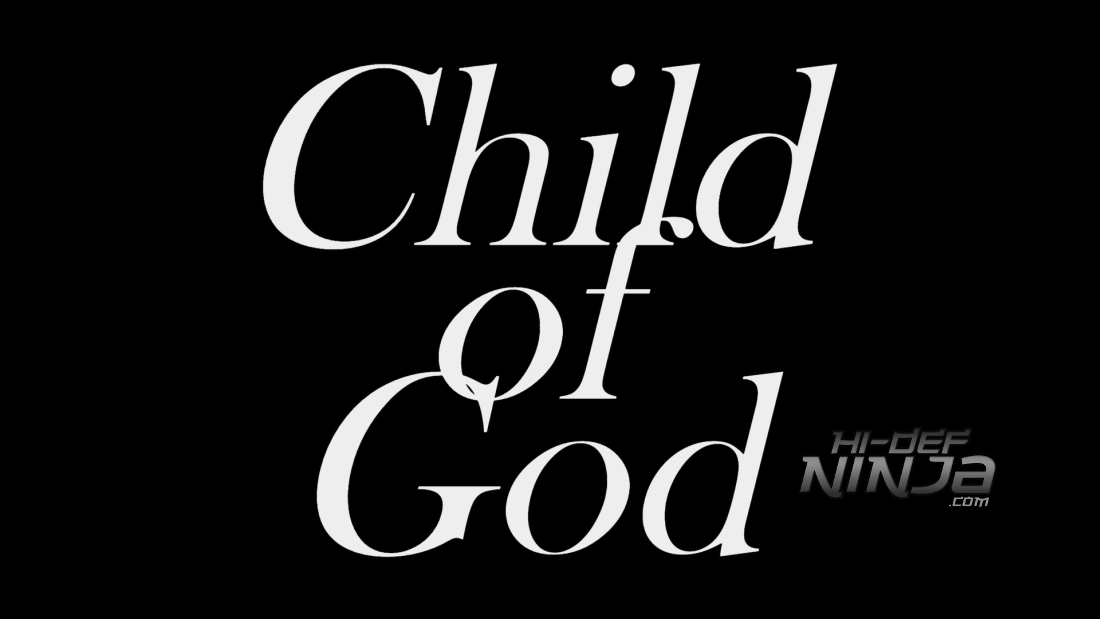 During the 60s in Sevier County, Tennessee, a man named Lester Ballard was known by the entire town as the town lunatic. He was an outcast with no home, no friends, and didn't need anything special. In his mind, he was in the right and the world around him was what's off. He searched the woods and local areas to survive off the land, but Lester was growing crazier by the day.
The movie is an adaptation of the Cormac McCarthy novel and has been made into a screenplay by Vince Jolivette and James Franco. Franco also directed it and played Jerry in the film. Cormac McCarthy also wrote NO COUNTRY FOR OLD MEN and THE ROAD. Scott Haze is the lead actor as Lester Ballard and his portrayal is incredible. His level of intensity is something you seldom see in films aside from the few well known method actors like Daniel Day-Lewis and Christian Bale.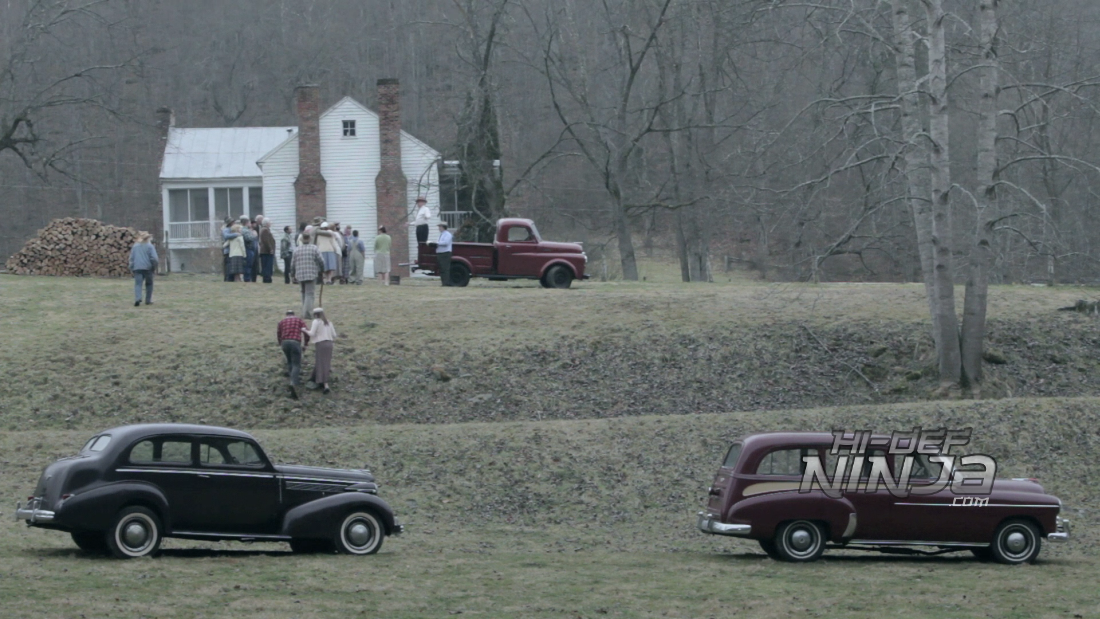 The movie dances on the border between a drama and a horror thriller. Ballard is clearly off his rocker and could use therapeutic help with a healthy dose of medicine. At first, you take him for a simple-minded drifter, but as the film progresses, he descends into madness. As you watch him mentally deteriorate, the film gets more disturbing. There is a definite point when it begins to fit in with a horror movie with likes of killers like Ed Gein and the family from THE TEXAS CHAINSAW MASSACRE. It's something that should be clear when you're either reading the back of the case or it should be advertised as a thriller. I think the misleading information could maybe lose some audiences when they don't know exactly what they're getting into.
I do have one minor gripe with the movie and it could be a bit of a spoiler, so you have been warned. The movie has James Franco listed as top billing, but he doesn't even show up until the last 15-20 minutes of the movie. And when he does pop up, you can barely see his face. I could only tell by his voice and that I was waiting for him be on screen that it was even him.
Cast
Scott Haze as Lester Ballard
Tim Blake Nelson as Sheriff Fate
James Franco as Jerry
Jim Parrack as Deputy Cotton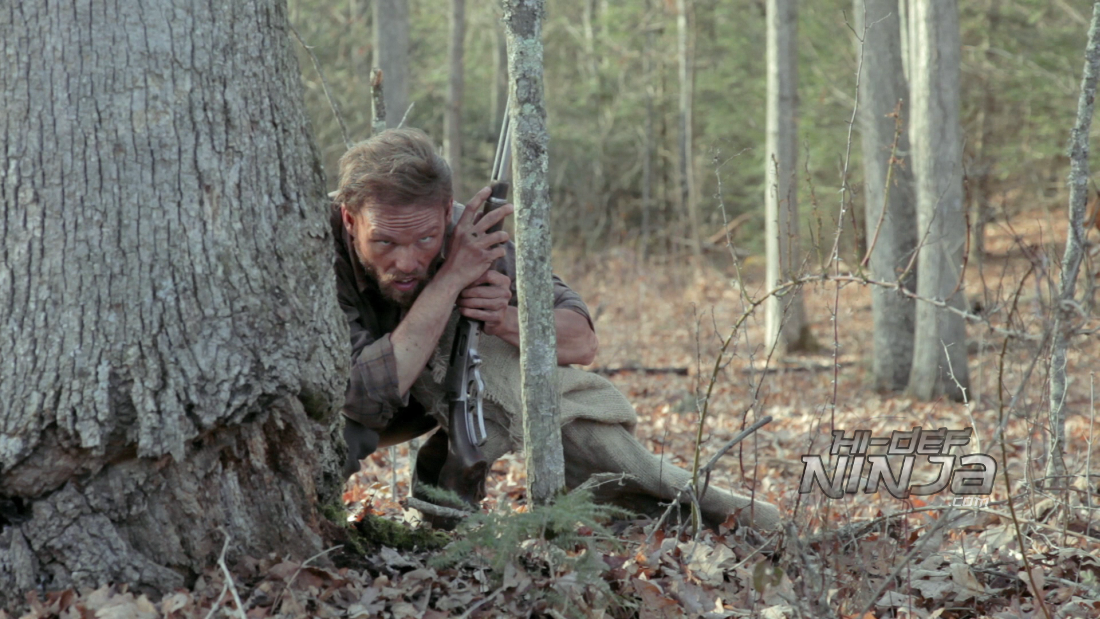 CHILD OF GOD is presented in a 1080p AVC transfer that is sharp. The detailing in most of the scenes is so clean and it makes the woods feel very dense. With that denseness, you get that feeling that the people in Tennessee have very few neighbors and don't see people that often. This movie does take place over a long time and you see the changes in the leaves, but there aren't a lot of shots with colorful leaves changing. Instead, you get a very drab and dismal feel with all of the muted browns and tans. There are even scenes during the winter where the movie almost looks like a monochrome film. At times, there are some dark and lower lit scenes, but it never gets so dark that you can't make out what's going on. Most of everything is supposed to look lit by the moon due to the lack of street lights and this makes these scenes' blacks look deep and inky.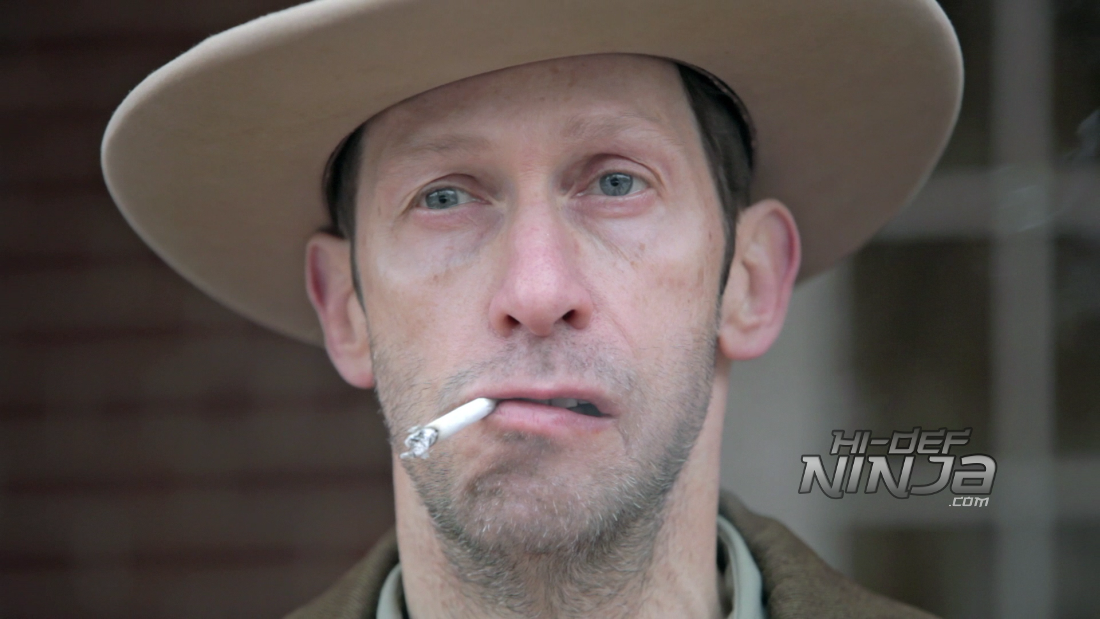 The audio is a DTS-HD MA 5.1 track and it does the job. There aren't many real opportunities for the surround speakers to get much playing time. When Lester is hunting and firing off his rifle, there is a bit of echoing, but with no real power. Also, Lester likes to yell and scream in frustration that creates some echoing. On the other hand, there is a scene where Lester is firing his rifle at a few targets and you can hear the crisp treble of the bullets hitting the targets with some popping bass. The fair scene has some bass during the fireworks display with some sharp pops and crackles. All in all, it has good audio on the release.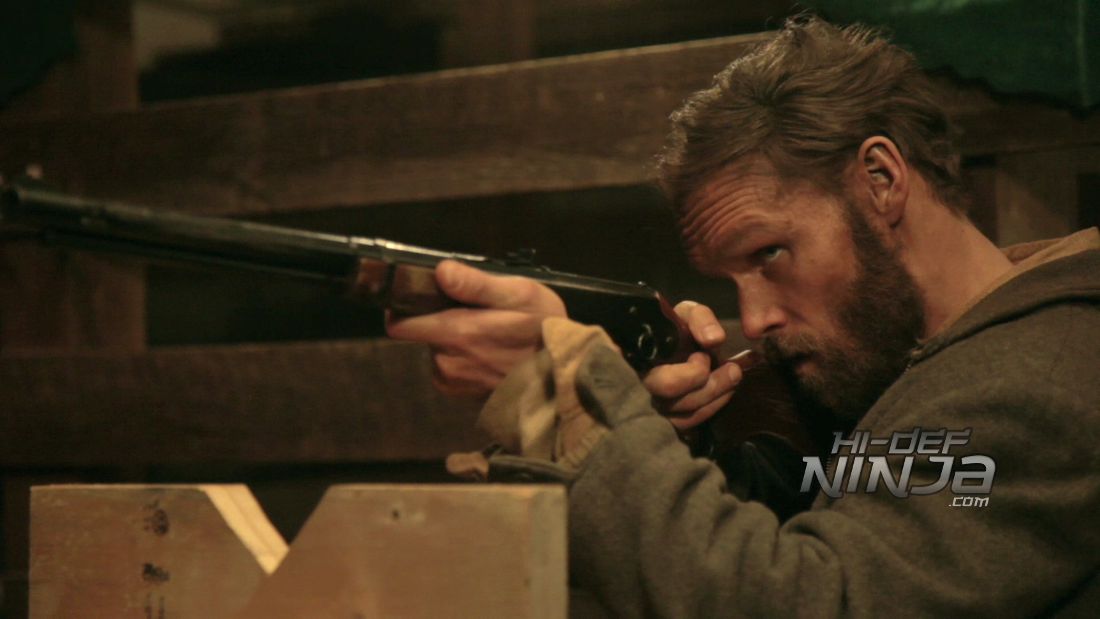 There is only a trailer. That's it. I was really hoping that Franco would have made a behind-the-scenes or even have some interviews on the release.
Bonus Features:
-Trailer: This is the trailer for the movie.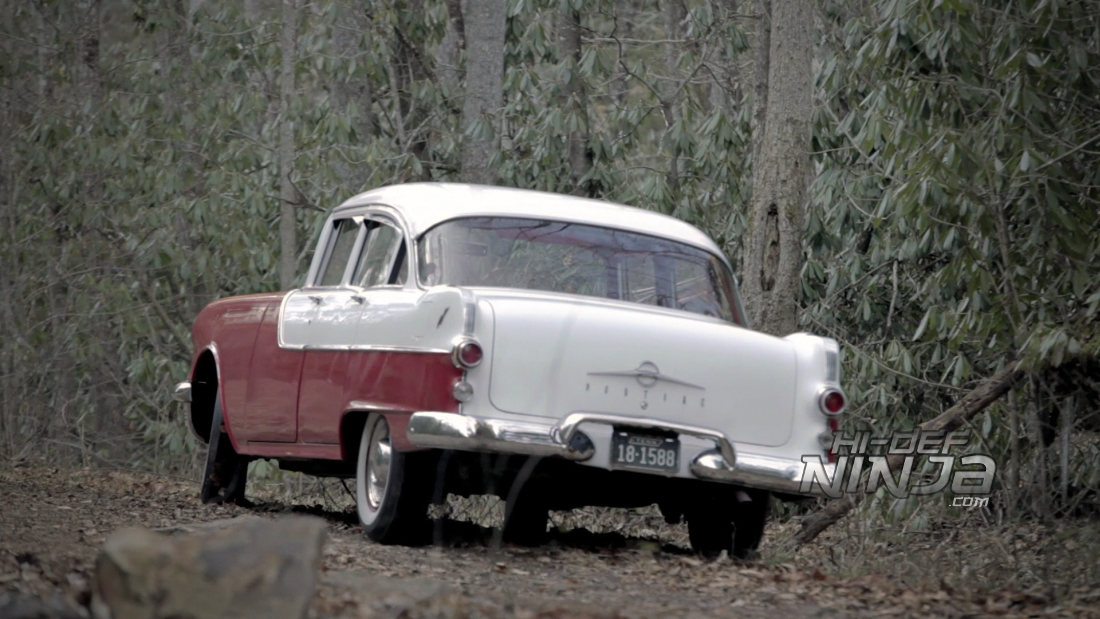 Disc Details
1 Blu-ray Disc
Edition Ratings
Rated R
Region Coding
Region A
Video Resolution
1080p AVC MPEG-4
Aspect ratio: 1.78:1
Audio Mixes
English DTS-HD Master Audio 5.1
English Dolby Digital 2.0
Subtitles
English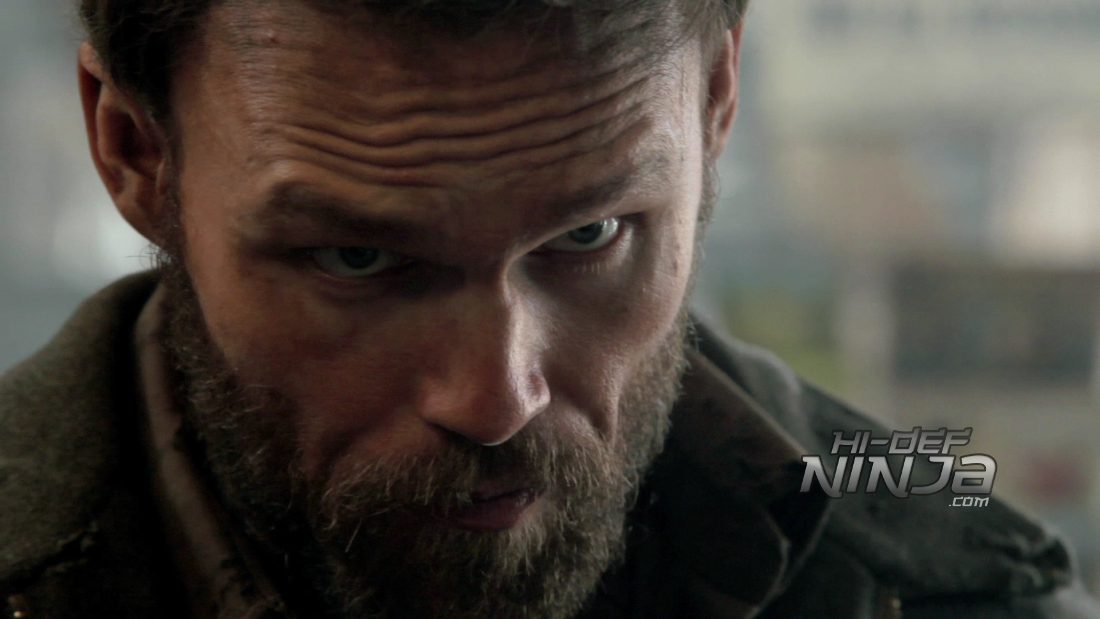 Scott Haze gives a passionate performance that gives this character a lot of depth and realism. To see his performance alone makes it worth checking out, but there are some things to consider. Cormac McCarthy is an excellent story teller and he has written some impressive novels that have been made in to movies. NO COUNTRY FOR OLD MEN and THE ROAD are very different from each other and this movie follows suit. CHILD OF GOD is raw and gritty like no other movie in its genre. As I said, the movie has some horror film elements that don't make it a straight drama at all. This film holds nothing back and that is its strength as well as its downfall. The Blu-ray has been well authored in both picture and sound, but I really wanted to see some bonus features because some of those extras could give the audience a better handle on what headspace the filmmakers were in during the production. Check it out and judge for yourself.