Several weeks ago, Marvel Studios announced their plans for their Phase 3 movies. Today, they have released an outline mapping out the movies beginning with CAPTAIN AMERICA: CIVIL WAR and ending with AVENGERS: INFINITY WAR PART II.
Here is an image of the breakdown: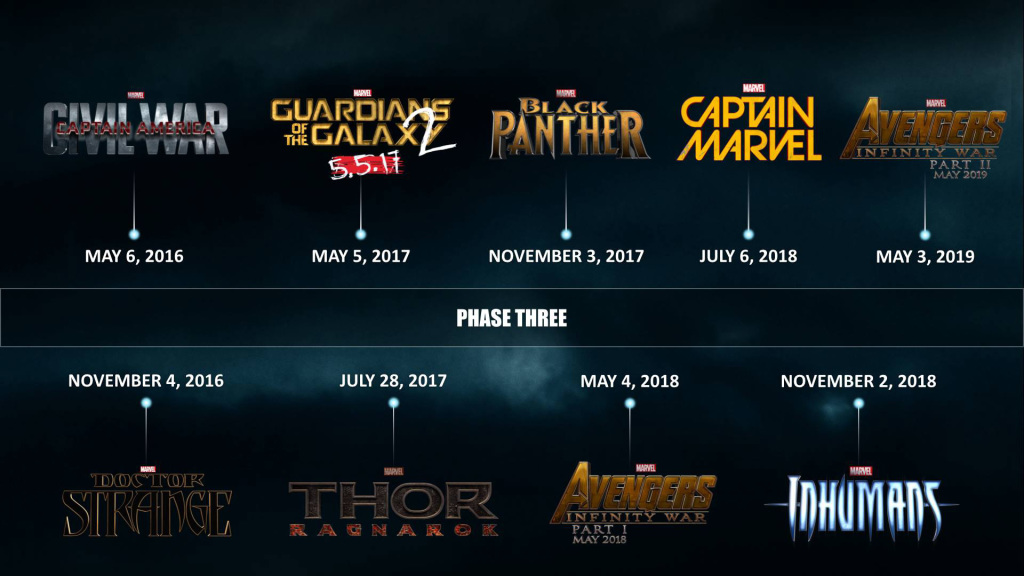 Also, the film GUARDIANS OF THE GALAXY arrives on Blu-ray on December 9th and is available today on iTunes and Digital HD.
Lastly, you can take a look at the trailer for AVENGERS: INFINITY WAR PART II below:
httpvh://www.youtube.com/watch?v=NhR_e6Ugab8?list=UUkEOPhpgnxRZg5MW9dHHIVw