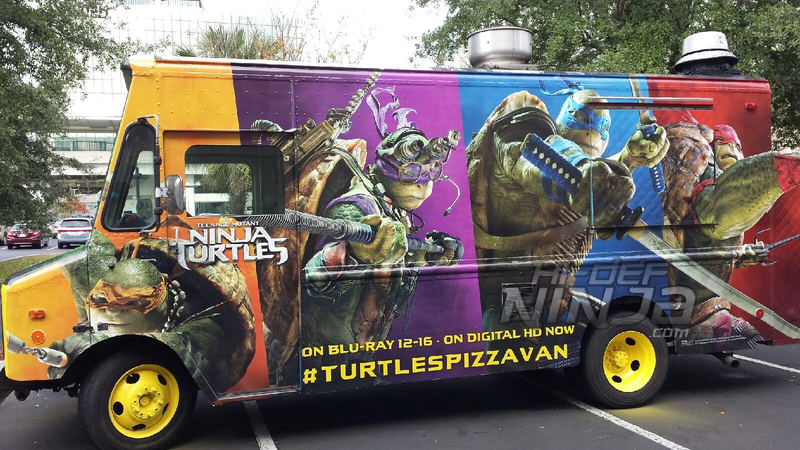 "It's beginning to smell a lot like… pizza."
In celebration of the upcoming DVD and Blu-ray release for TEENAGE MUTANT NINJA TURTLES, the TMNT van will be going on 10-city tour across the U.S. to distribute free pizza and collect toys for local Boys & Girls Clubs. Fans of the Turtles will have a chance to grab a slice of pizza and then "customize it with wacky, Turtle-inspired toppings". They'll also have the opportunity to win a Turtle eye mask and other fun prizes.
The tour consists of the following cities and dates:
Tuesday, November 25 – Miami
Friday, November 28 – Atlanta
Sunday, December 3 – Nashville
Friday, December 5 – Chicago
Saturday, December 7 – Indianapolis
Monday, December 9 – Cincinnati
Wednesday, December 10 – Cleveland
Friday, December 12 – Philadelphia
Sunday, December 14 – Boston
Tuesday, December 16 – New York City
For more information on the TMNT van, you can visit its official Web site or follow it on Twitter.
The TEENAGE MUTANT NINJA TURTLES arrive on to Blu-ray December 16.