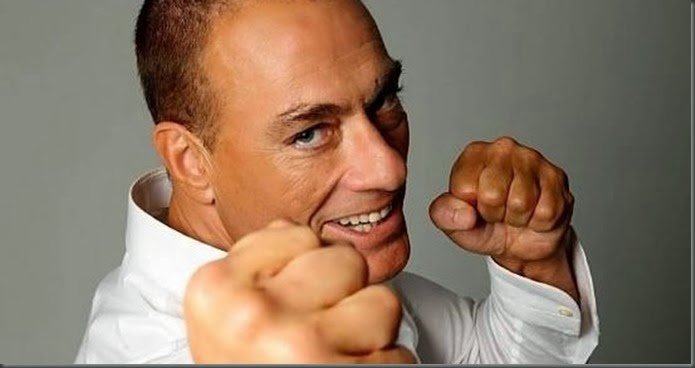 Oh, 'tis the season for remake/reboot news! The 1989 action flick KICKBOXER is the latest in a long line of upcoming film remakes, but for fans of the original, you don't have to worry too much because Jean-Claude Van Damme will be returning!
Directed by John Stockwell (INTO THE BLUE), the new KICKBOXER film follows the same story as the original, except this time around, JCVD will be playing the 'Master Chow' role while training the new Kurt Sloan, now portrayed by Alain Moussi (X-MEN: DAYS OF FUTURE PAST). In the film, Kurt must leave his California life behind to travel to Thailand and avenge his brother's death at the hands of Tong Po (Dave Bautista of GUARDIANS OF THE GALAXY).
Tony Jaa was originally set to play JCVD's role in the new film, but had to drop out for unknown reasons. Joining Van Damme, Moussi and Bautista in KICKBOXER will be Scott Adkins and Georges St-Pierre.
No release date has been set for KICKBOXER, but you can check out the new advance poster below: