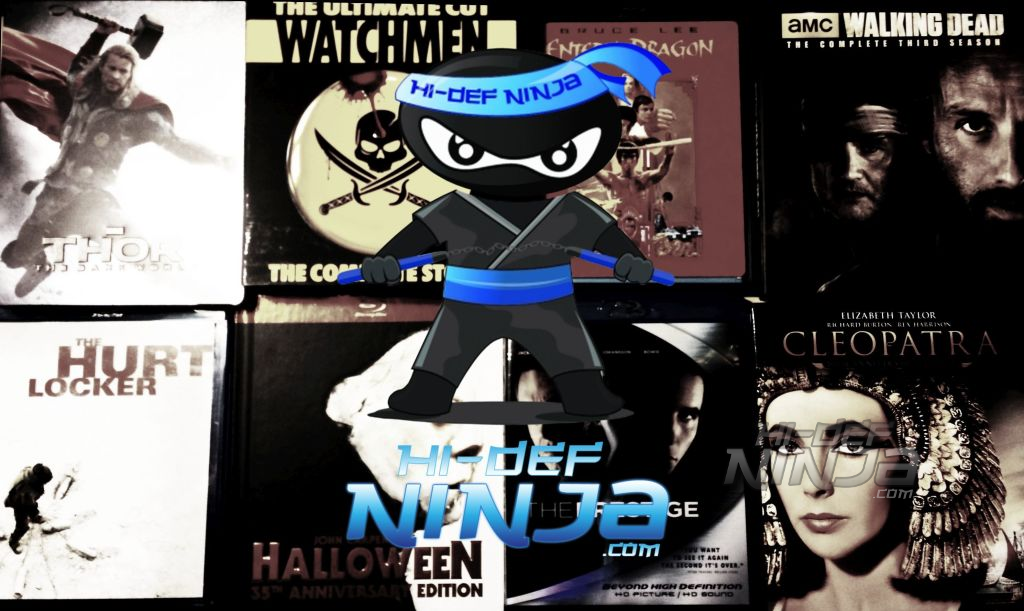 Which new SteelBook releases made our top 5 list?  Read on to find out!
For those of us whose love of the domestic (USA) SteelBook market has been tantalized but not satisfied through a piecemeal effort of both new and library releases, 2014 seemed like a banner year.  At last count, we were graced with more than 95 SteelBooks, MetalPaks and FuturePaks, balancing first-run features with library titles and sporting interior artwork and embossed covers.  Moviegoers responded, leaving large sections of their favorite retailers with empty shelves. That says a lot about where the US market might be headed, but for now, it's time to separate the common from uncommon; to see which rose above to establish themselves as the best of the year.  Here are our choices for best new release SteelBooks, MetalPaks and FuturePaks from 2014.
To be clear, these choices are purely personal and do not represent the opinions of all our writers, and were chosen for their uniqueness and complete packaging.
GODZILLA (2014) FuturePak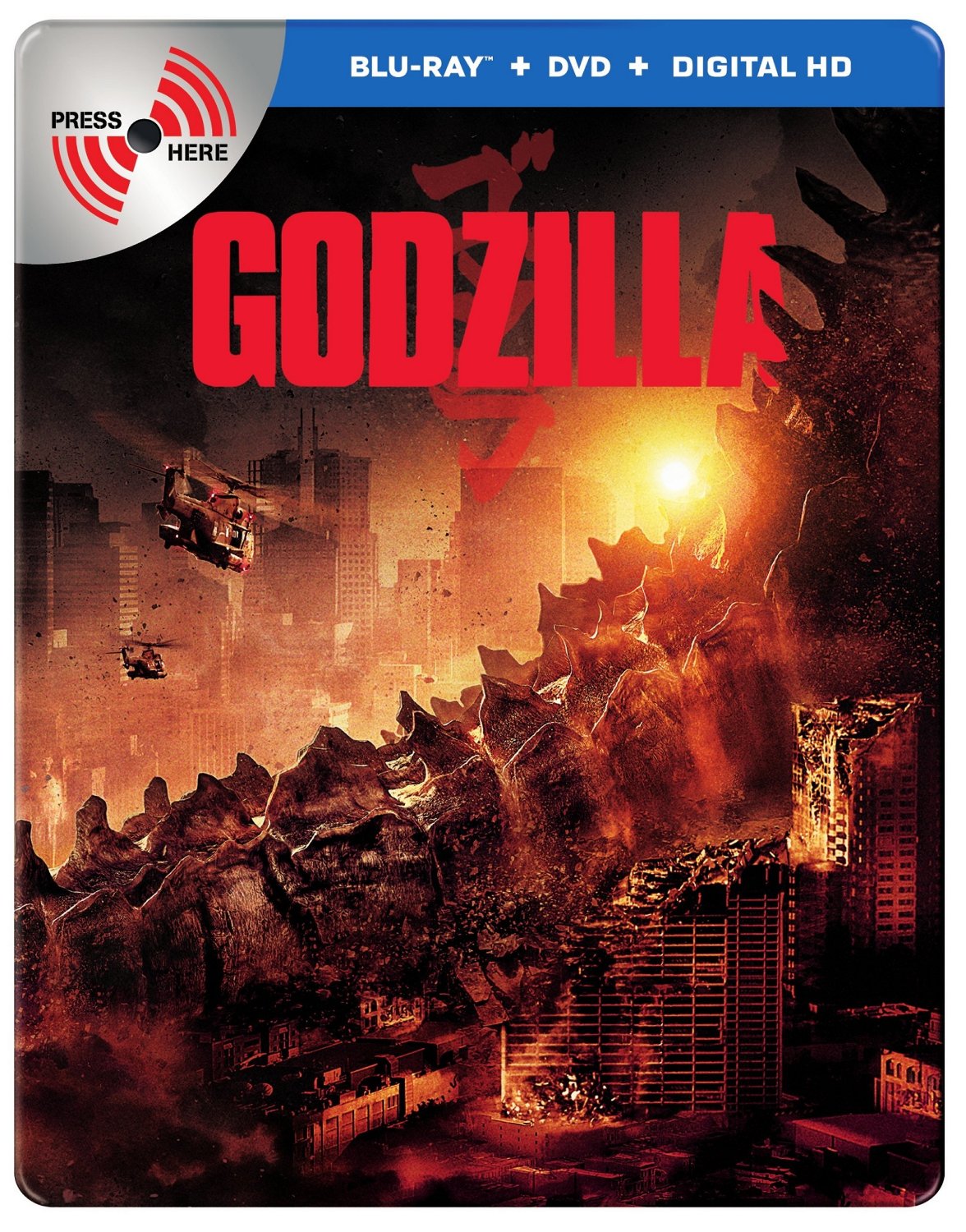 Perhaps the most unique release of 2014, this one packed great art AND tones into the case, with our 250-foot friend uttering his distinctive roar. The one issue with the release was the tone and battery pack lessened the amount of discs one could store; but with exceptional interior artwork and an embossed case, it clearly stood out for us.  The discs themselves (read our review here) made this a first-day purchase.
CAPTAIN AMERICA: THE WINTER SOLDIER SteelBook (Best Buy Exclusive)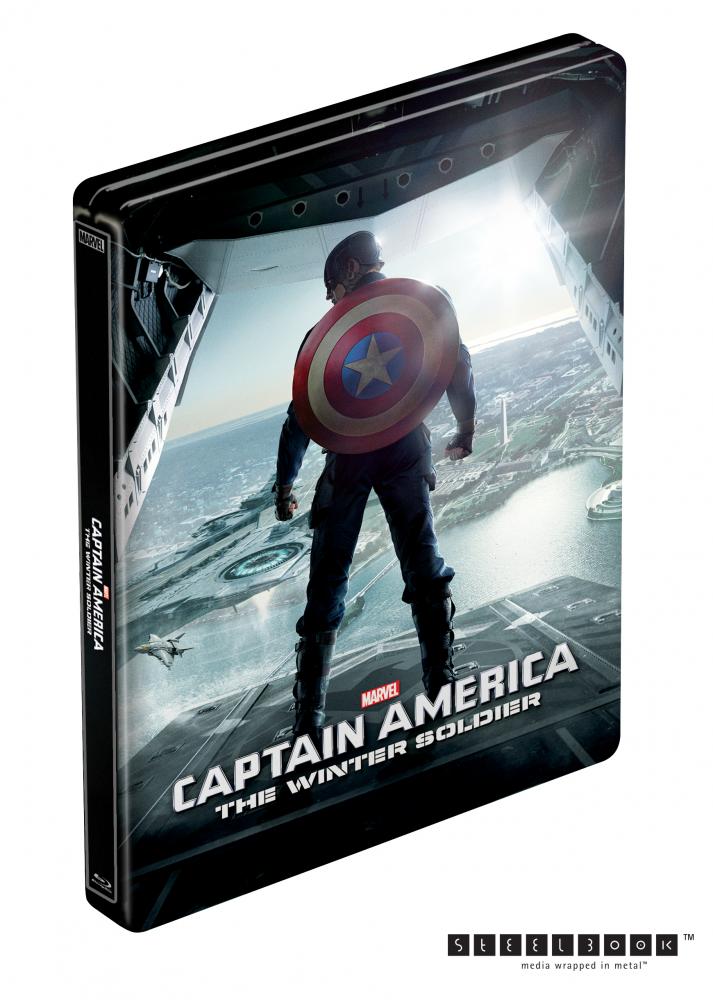 Most 2014 domestic SteelBooks favored a traditional screen job over the cover, perhaps from the movie poster that premiered with the original release. For THE WINTER SOLDIER, Marvel Studios took the iconic teaser poster and added embossed lettering across the front, throwing in some nice interior artwork as well.
GUARDIANS OF THE GALAXY SteelBook (Best Buy Exclusive)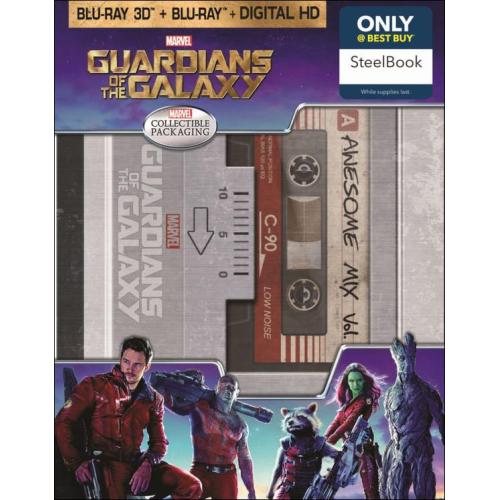 Not to be outdone, another release from Marvel might have actually bested CAP 2. GUARDIANS OF THE GALAXY, one of the most successful films of 2014, came home in December with a detailed cover and solid interior artwork. If you were lucky enough to pick this up before it almost instantly sold out, count yourself lucky.
THE AMAZING SPIDER-MAN 2 Magno Case (Best Buy Exclusive)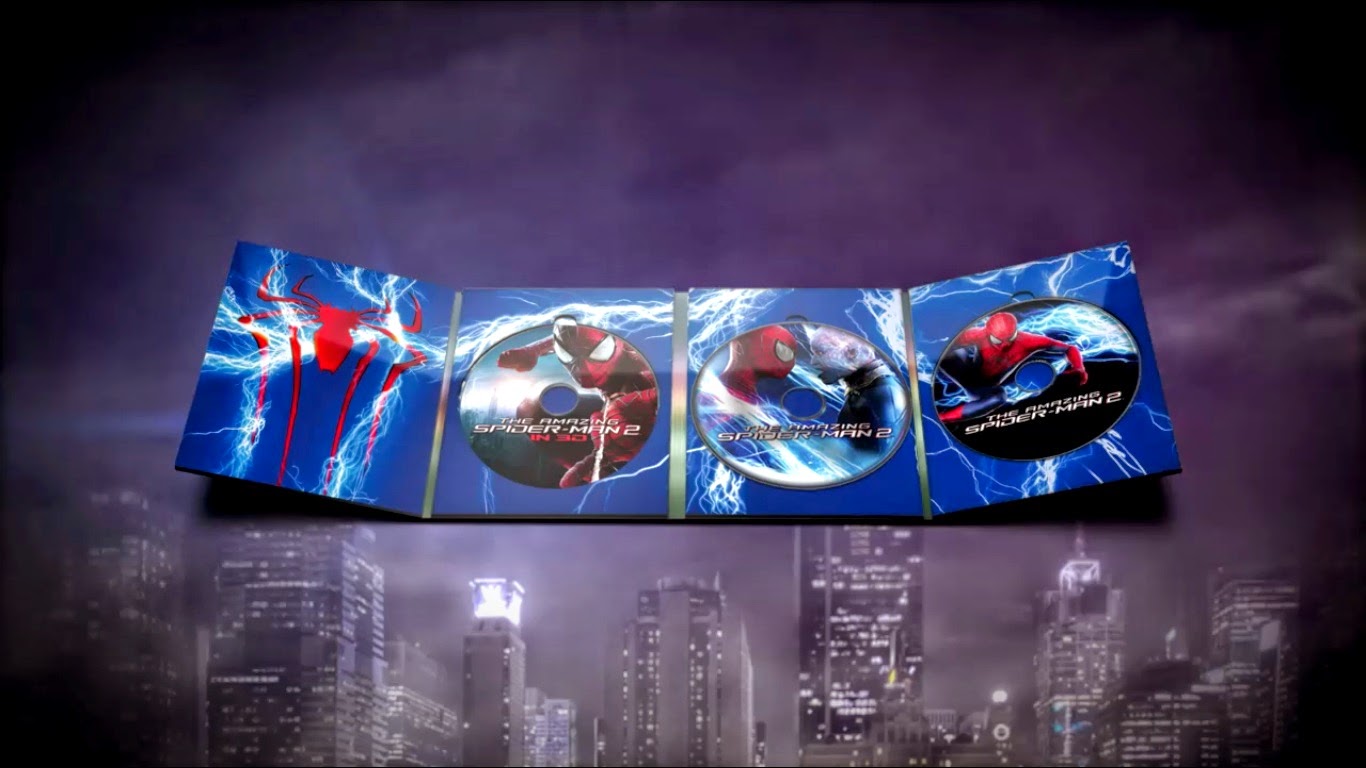 Although THE (un)AMAZING SPIDER-MAN 2 failed to impress us as a film (and took home the lowest cash of the five released films), the Best Buy 2D and 3D versions certainly stood out.  They featured a thinner, more compact case, making it fairly dense. Unfurl the case and you get a nice collection of discs with Electro's lightning throughout. Say what you want about the movie (here's what we thought), but I think they got these releases exactly right.
DAWN OF THE PLANET OF THE APES FuturePak (Best Buy Exclusive)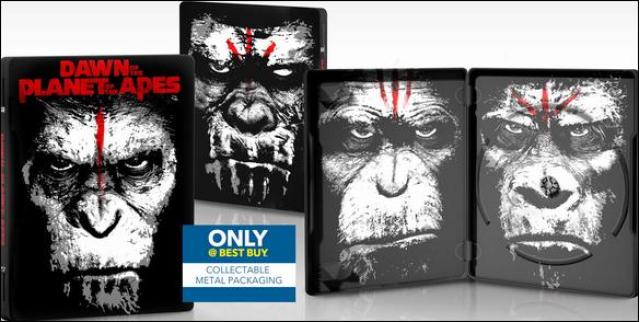 For a film that upped the despair but failed to tell a strong story (you can read our review here), DAWN's release onto the home market was one of the best of 2014. The same goes for the FuturePak, a stark and powerful presentation with fantastically simple but effective interior artwork. This film is appearing on many cinephile's favorite lists for its audio and video, but the FuturePak itself makes a strong argument as well.
HONORABLE MENTIONS…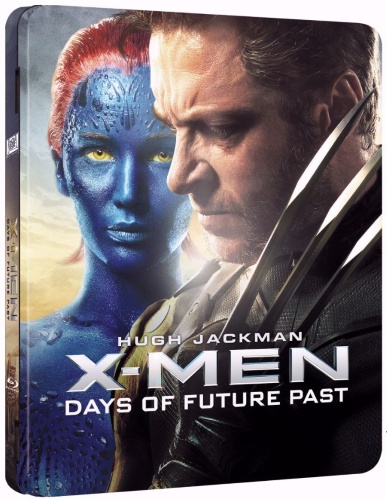 X-MEN: DAYS OF FUTURE PAST FuturePak (Target Exclusive)
Although these titles arrived with the traditional smooth screening on their cases, their choice of art compelled us to mention them. There must have been 100 different posters released for DoFP, but Fox's choice of this one was particularly meaningful. Interior art was also fabulous.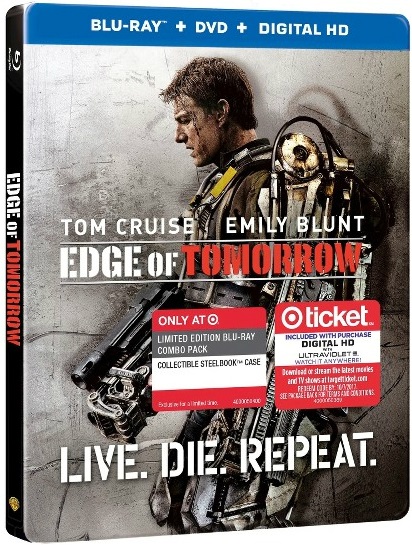 EDGE OF TOMORROW SteelBook (Target Exclusive)
Tom Cruise's terrific EDGE OF TOMORROW was one my favorite films of 2014, and its SteelBook cover looks more like a European version, with its single image of Cage in the mech suit. We were also treated to a nice interior shot from one of the battle scenes. It's also a very strong release, with terrific audio and video.
Conclusion
With the USA market clearly heading into more releases for SteelBooks – with even vanilla titles like 22 JUMP STREET getting the treatment – it seems like studios are finally hearing the pleas from American audiences. Hollywood is apparently responding: we have four titles to be released before March 1st in LUCY, FURY, JUSTICE LEAGUE: THRONE OF ATLANTIS and DRACULA UNTOLD. But for now, which titles appeared on your Top 5 list? Join in the conversation!
Discuss this review with fellow HDN fans on Facebook. On Twitter, follow us at @HiDefNinja, and follow author Matt Cummings at @mfc90125.