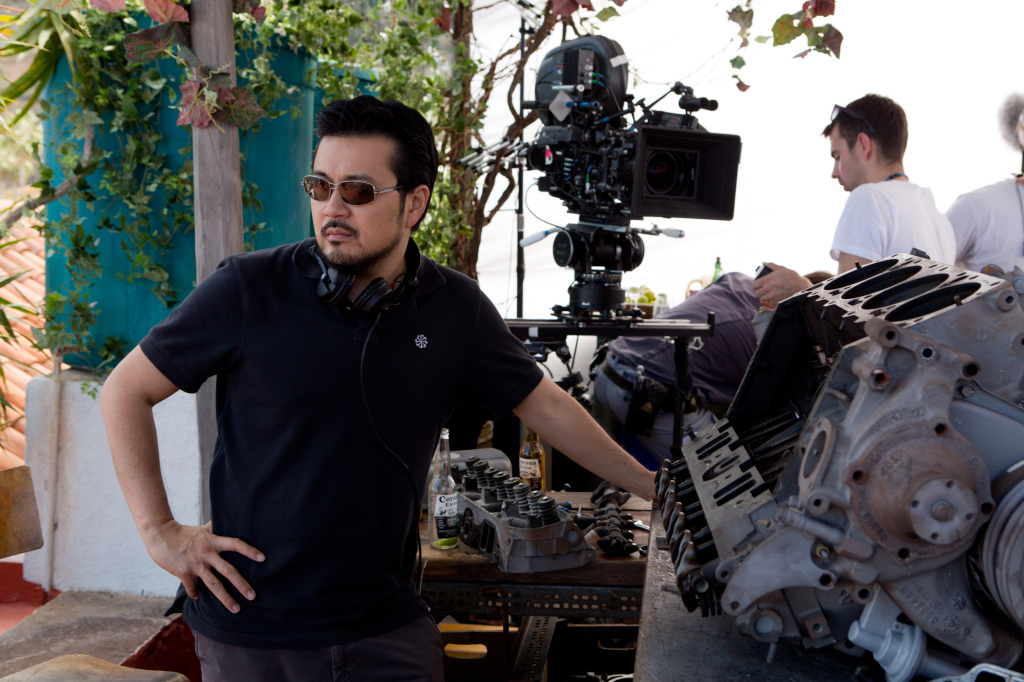 Earlier this month, when STAR TREK co-writer Roberto Orci stepped down as director for the third installment of the franchise, things didn't seem to be looking very good for STAR TREK 3 in the "live long and prosper" department. Orci had replaced STAR TREK director JJ Abrams after it was announced that Abrams would be trading in the U.S.S Enterprise for a certain Millennium Falcon (read: Abrams just wrapped production on STAR WARS: THE FORCE AWAKENS). STAR TREK 3 was going to be Orci's first time in the director's chair, then all of a sudden the announcement came that he would no longer be directing the film and would simply serve as one of the film's producers. In the wake of this news, it didn't take long for the web to become abuzz with speculation as to who would be sitting in the director's chair. SCOTT PILGRIM VS THE WORLD director Edgar Wright was tossed around as a distinct possibility, especially after recently leaving Marvel's ANT-MAN and becoming available. However, today Paramount, Skydance and Bad Robot productions announced that FAST & FURIOUS filmmaker Justin Lin would be helming STAR TREK 3.
Lin was initially supposed to direct the Jeremy Renner-led THE BOURNE LEGACY sequel, however when Matt Damon and director Paul Greengrass agreed to return for another Bourne movie, plans for LEGACY were put on hold, freeing up Lin. The decision to bring in Lin may seem like something out of left field; after all, Lin has more of a background in action movies than in sci-fi geekery. However, such a non-traditional choice may bode well for STAR TREK 3, as Lin may bring fresh eyes to the series, giving it much-needed revitalization (it is Yours Truly's opinion that STAR TREK: INTO DARKNESS was a terrible film, but that's a discussion for a whole other time). It should also be noted that Lin flew his geek flag a little bit when he directed a few episodes of NBC's COMMUNITY. Finally, it's no small feat to handle a big ensemble like the one in the FAST & FURIOUS series, and Lin has done it time and again for many of the films in the franchise. He may just be the perfect choice for a property with as many characters as STAR TREK has.
How do you guys feel about Justin Lin directing STAR TREK 3? Sound off below!