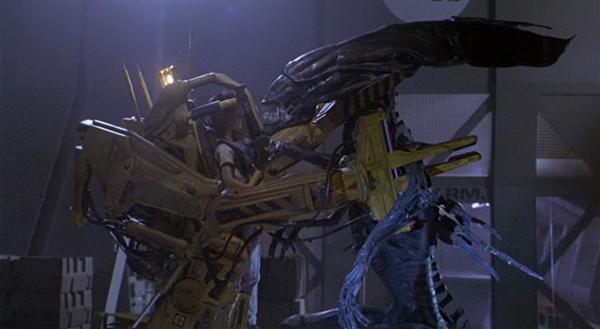 This past weekend, director Neill Blomkamp (DISTRICT 9, ELYSIUM) took to Instagram to share concept art for a now-defunct ALIEN sequel titled ALIEN: XENO. Blomkamp has stated in the past that he's a huge fan of the ALIEN franchise (most notably the first sequel, James Cameron's ALIENS), so the fact that he was working on a new project for the series should come as no surprise.
As you can see below, Blomkamp, alongside artists Geoffroy Thoorens and Doug Williams, put together what could've been an amazing entry for the series, though Blomkamp wasted no time heading on to his Twitter account directly afterward to announce that this was a passion project and not something that was sanctioned by the studio execs at 20th Century Fox:
This has nothing to do with the studio. … They didn't really even know I was working on it.
So, what do you think? Would you like to see Blomkamp reignite the stagnate ALIEN franchise? By looking at this concept art — between Sigourney Weaver's Ripley in a xeno-like helmet to the return of Michael Biehn's Corporal Dwayne Hicks — my answer would be a resounding yes!
Blomkamp's next film, CHAPPIE, arrives in theaters on March 6.