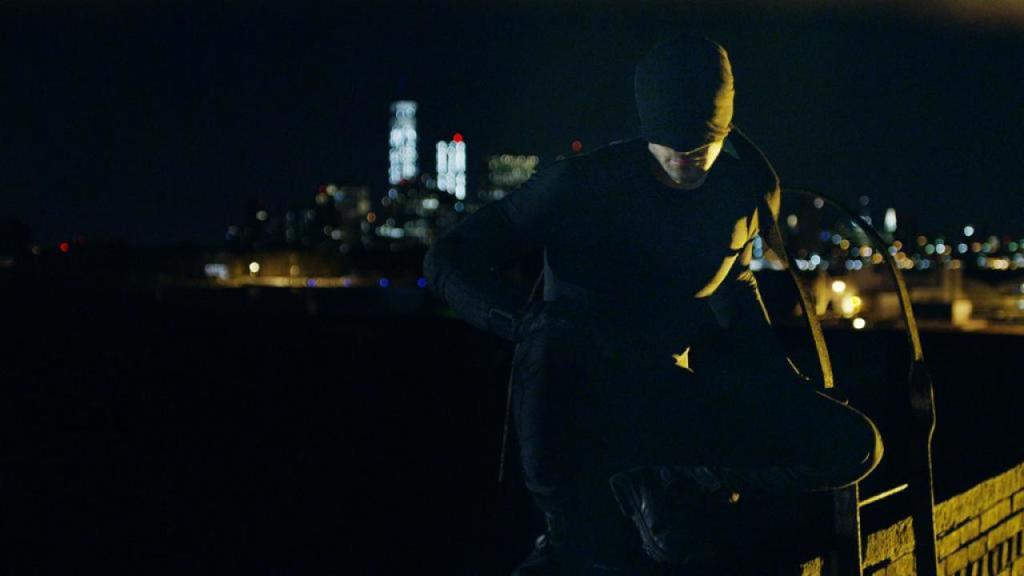 A new teaser or "motion poster" has been released for the upcoming series Marvel's DAREDEVIL. It's a short but very awesome teaser with a wide shot of New York. The logo is the trademark red DD.
One of the key pieces that the show is keeping under wraps is the design of Daredevil's costume. Personally, I hope they will go with the original yellow, but I think to appeal to the general public, it will be red. On the other hand, the yellow might make sure that people try to forget the 2003 film from 20th Century Fox.
The series will premiere with a 13-episode season on the streaming service and it will tie in with the other planned Marvel series coming to the Netflix.
FULL CAST:
Charlie Cox as Matt Murdock
Deborah Ann Woll as Karen Page
Elden Henson as Foggy Nelson
Vincent D'Onofrio as Wilson Fisk
Bob Gunton as Leland Owlsely
Vondie Curtis Hall as Ben Urich
Toby Leonard Moore as Wesley
Rosario Dawson as Claire Temple
Ayelet Zurer as Vanessa
Marvel's DAREDEVIL premieres April 10th, 2015 on Netflix.