Some call me mad, some call me sad, but most call me a geek. Saturday, 31st January, I'm standing outside with a group of friends in the freezing cold, ticket in-hand, at the Prince Charles Cinema in London waiting to sit down and watch an 'AVENGERS Warm-up Marathon' all-nighter event starting at 2045 on the Saturday, finishing up at 0830ish on the Sunday morning.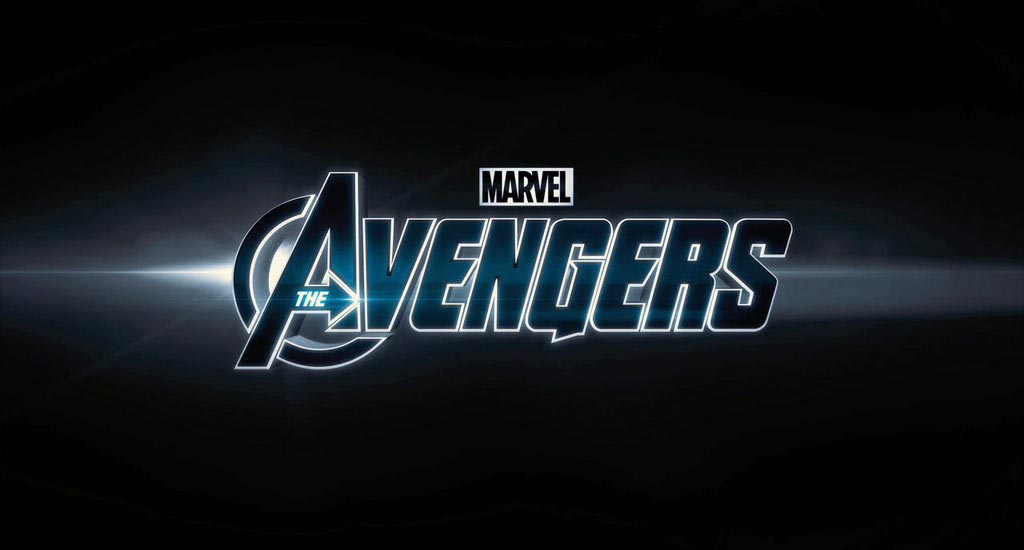 The Prince Charles Cinema has been somewhat of a movie haven for me. If you're a movie fan at all, I cannot recommend the place enough! I've been lucky enough to see on the big screen movies like TERMINATOR 1, TERMINATOR 2, the DIE HARD Trilogy, the ALIEN Quadrilogy, COMMANDO, PREDATOR and the entire A NIGHTMARE ON ELM STREET series to name a few. If you've never been, then make it an excuse to head over to London and try it out.
2015 sees quite a healthy slate of movie releases with one of the obvious ones being AVENGERS: AGE OF ULTRON, which is right there at the top of my most anticipated movies for this year. Seeing this event come up, I couldn't pass on the chance at seeing all the 'Phase Two' movies on the big screen.
So here goes…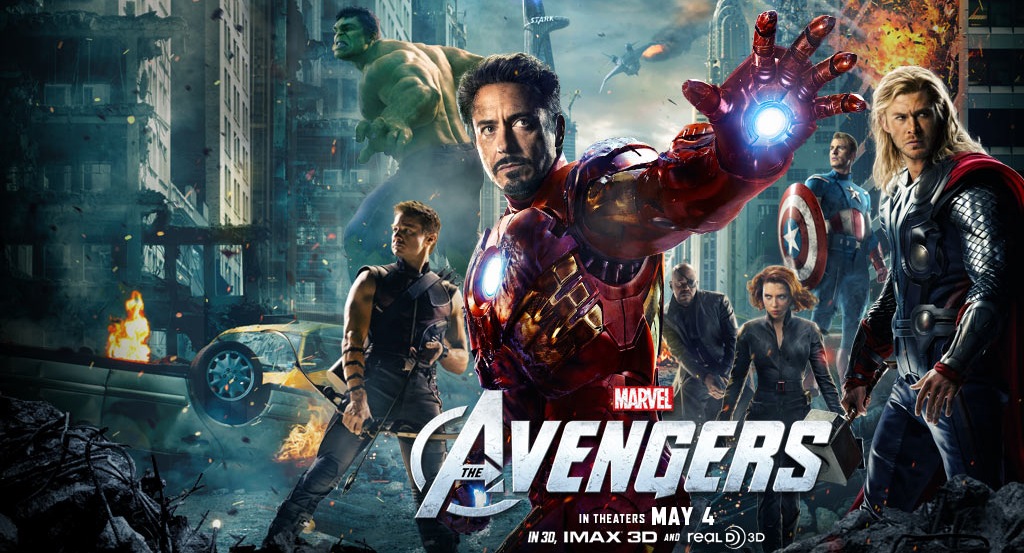 Earth's mightiest heroes must come together and learn to fight as a team if they are to stop the mischievous Loki and his alien army from enslaving humanity.
So the event kicked off with THE AVENGERS (or AVENGERS ASSEMBLE if you live in the UK), bringing the end to 'Phase One'. Having not watched this for a while, it was great to revisit it. I honestly think no director could've done a better job with such an ensemble cast as what Joss Whedon did with THE AVENGERS. This ended up being my favourite movie of the whole 'Phase One' roster and after this viewing, it remains there firmly. It's quite interesting watching it again since watching all of the 'Phase Two' movies as you can see how it could set up the upcoming movies, especially with the likes of CAPTAIN AMERICA: CIVIL WAR. I've always said it, but the guys that play their respective parts are perfect (in my opinion) and that after all these movies, it is hard to see anyone else playing them and it came across more so here in THE AVENGERS. Everyone is given ample screen/action time, it's very funny in true Whedon-esque style and I have every hope that AVENGERS: AGE OF ULTRON is going to be just as good, if not better! This was great fun from start to finish.
httpvh://www.youtube.com/watch?v=NPoHPNeU9fc
---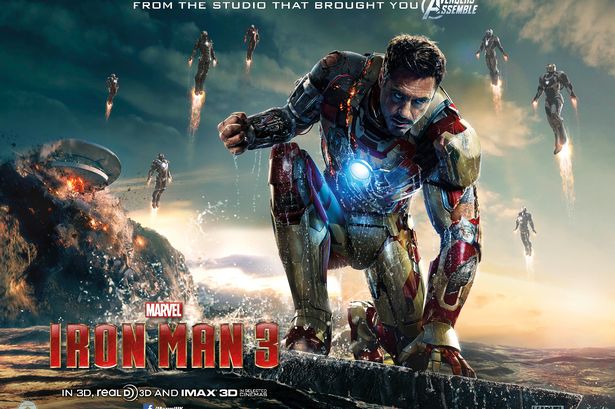 When Tony Stark's world is torn apart by a formidable terrorist called the Mandarin, he starts an odyssey of rebuilding and retribution.
Next up on the roster was IRON MAN 3. I hadn't seen this since its original theatrical run in the UK, but I remember quite enjoying it. Sitting down to watch it, it's certainly not a patch on the first movie, but a definite improvement over what I thought was a very poor sequel in IRON MAN 2. Being the first movie in the Avengers 'universe' to take place after THE AVENGERS, it does well in referencing the events that occurred, whilst not taking away from being a sole IRON MAN movie. I still come to the conclusion that I did when I first saw IRON MAN 3: it should have been called "Iron Man: The Tony Stark Story" as it never felt like a true IRON MAN movie, but feeling more of an exploration of "Tony Stark" himself, with IRON MAN being placed to the side for the main part of the movie. A lot of people didn't like the movie on its release, but I've always been a fan. Robert Downey, Jr. is the perfect person to play "Tony Stark" and "Iron Man", the addition of Sir Ben Kinglsey as "The Mandarin" and Guy Pearce as "Aldrich Killian" made up for quite the good cast list. Shane Black took over directing duties, which after IRON MAN 2 certainly wasn't a bad thing in my eyes, and I feel he came up with a great movie which kicked off 'Phase Two' brilliantly.
httpvh://www.youtube.com/watch?v=Ke1Y3P9D0Bc
---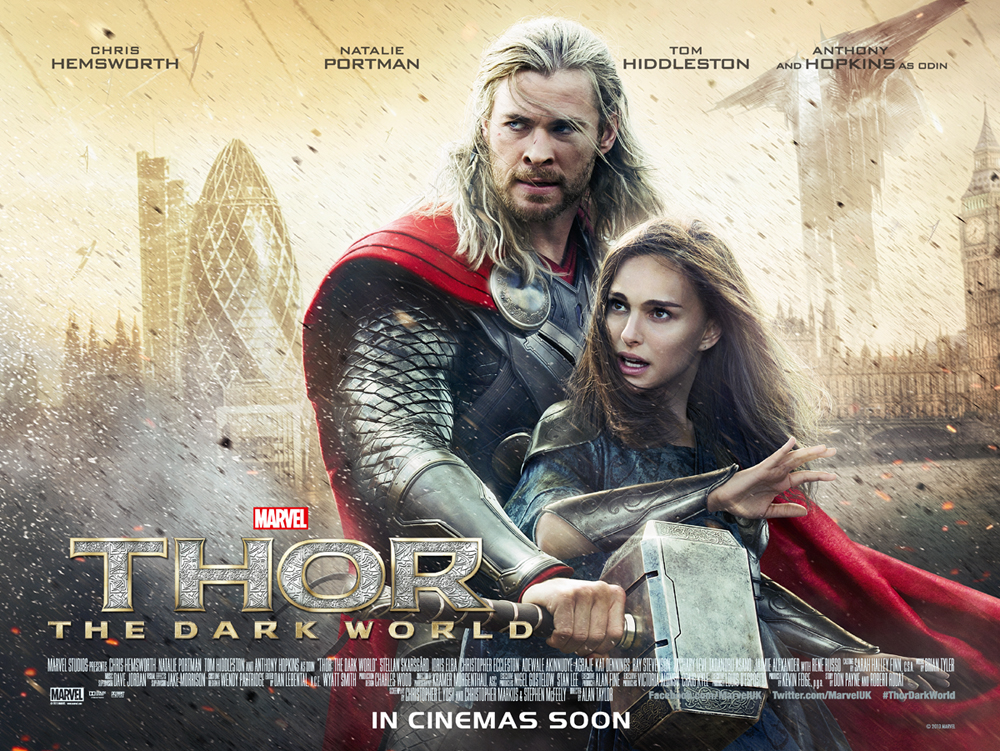 When Thor's love interest gets cursed with a powerful object, Thor must protect it before an army and its ruthless leader try to get their hands on it to take over the remains of Earth.
THOR: THE DARK WORLD was up next, and this was another that I had not seen since the initial run in the UK cinema. When the movie started, I remember sitting there and thinking that this was going to be the 'worst' of the bunch and my opinion has stayed the same. It's not to say that this was a bad movie as it's not. Chris Hemsworth, like with the rest of the actors is perfect in the role of "Thor" and Tom Hiddleston as "Loki" is superb. The two bounce off each other perfectly. I think the main problem I had with THOR: THE DARK WORLD was the lead villain, "Malekith", played by Christopher Eccleston. He just was not convincing or menacing enough to pull off the whole villain thing for me. There's some good set pieces, some good action, and the scenes with "Thor" and "Loki", even more so with any scene involving "Loki", are great, but with the rest of the list of 'Phase Two', this was certainly for me the one that disappointed the most.
httpvh://www.youtube.com/watch?v=npvJ9FTgZbM
---
As Steve Rogers struggles to embrace his role in the modern world, he teams up with another super soldier, the black widow, to battle a new threat from old history: an assassin known as the Winter Soldier.
When I first saw this back in the cinema, it was a double bill alongside CAPTAIN AMERICA, and seeing the trailers it had the look and feel of something very promising. Sitting down to watch CAPTAIN AMERICA: THE WINTER SOLDIER, I was extremely pleased to see that this was just down right awesome and propelled "Steve Rogers/Captain America" to be my favourite Avenger. Moving from a comic book movie to a full-on action/spy/espionage/thriller movie, watching this again was just as good as the first time! Without wanting to say too much with regards to the plot in fear of spoiling anything, all I will say is that I cannot wait for the next instalment CAPTAIN AMERICA: CIVIL WAR, where if rumours are true, we may well see a 'new' "Captain America" in future MCU movies (which is something I hope will not happen, and I hope that Chris Evans continues to hold the shield for a longer time).
httpvh://www.youtube.com/watch?v=7SlILk2WMTI
---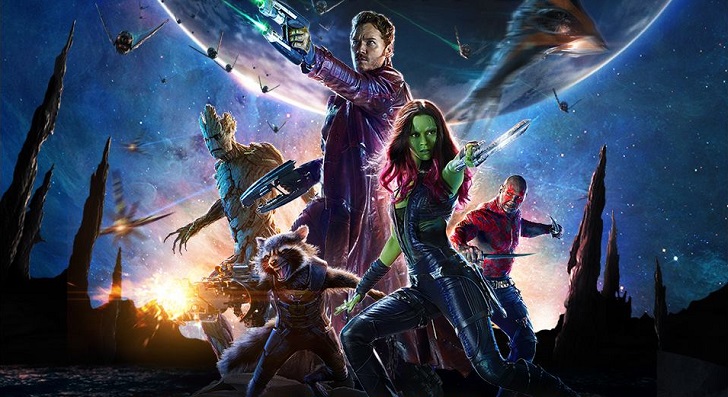 A group of intergalactic criminals are forced to work together to stop a fanatical warrior from taking control of the universe.
Finishing off this mammoth marathon was THE GUARDIANS OF THE GALAXY, a movie that when first appeared on the books was laughed at by many. Chris Pratt in the leading role as "Star Lord", Vin Diesel as a tree and Bradley Cooper voicing a talking raccoon? How could it be any good? What I witnessed on the screen was a movie that I really wasn't expecting. It was brilliant! Everything worked! Fantastic cast, superb humour, an amazing soundtrack; THE GUARDIANS OF THE GALAXY is an absolute must-see! Watching it again for the second time was just as good, if not better than the first.
httpvh://www.youtube.com/watch?v=d96cjJhvlMA
---
It goes without saying that this was a fantastic marathon to sit down and watch on the big-screen. I know I could've done it home, but it's not the same as being in the cinema. Yeah, I was awake all night watching these with nothing other than a ten minute break between each movie, but I was proud to say that I didn't nod off or fall asleep once! Watching these back-to-back has only made me want to watch all of the 'Phase One' movies back-to-back now. Hopefully this will be something that the Prince Charles Cinema will do in the future. For now, bring on AVENGERS: AGE OF ULTRON.