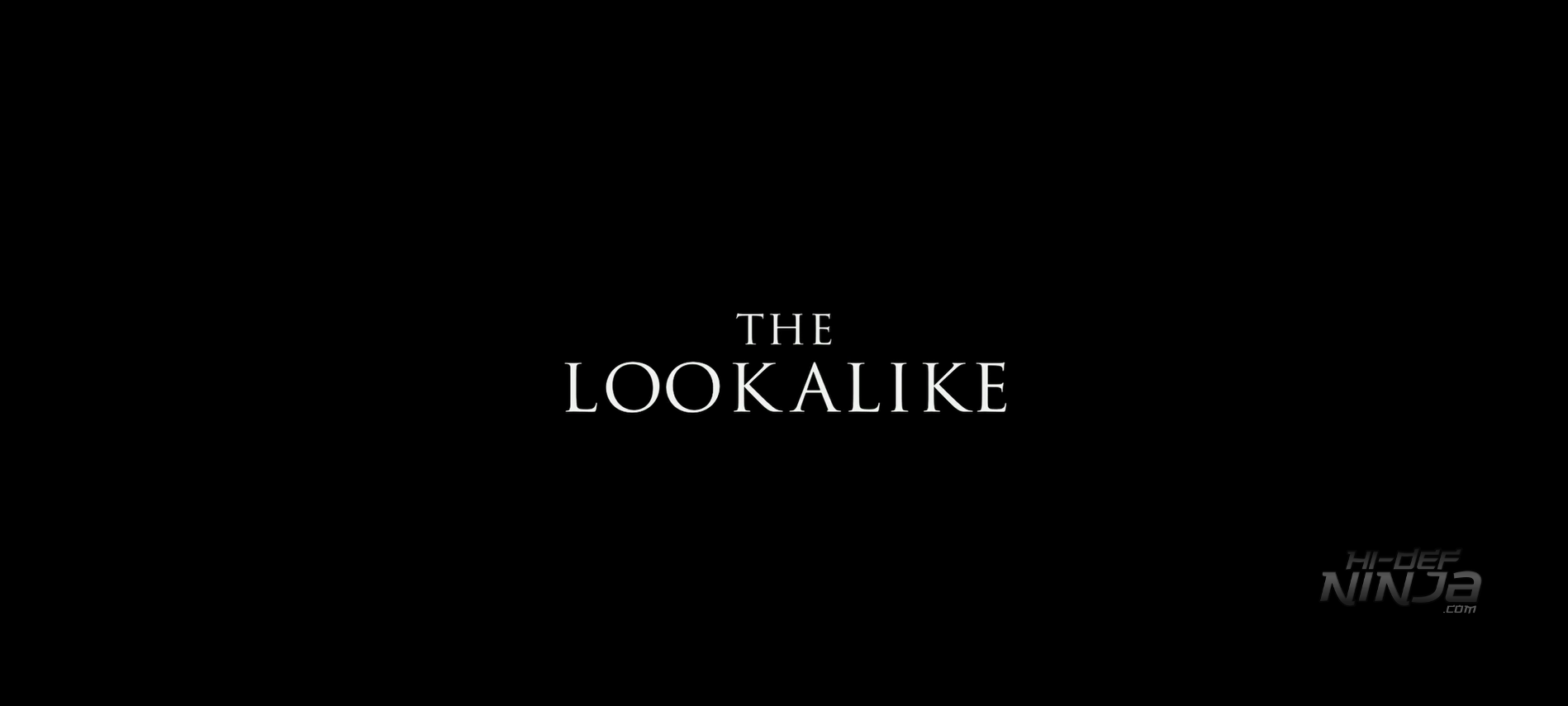 The drama THE LOOKALIKE looks good, but sounds only decent in this merely okay home release.
WARNING: Major spoilers ahead.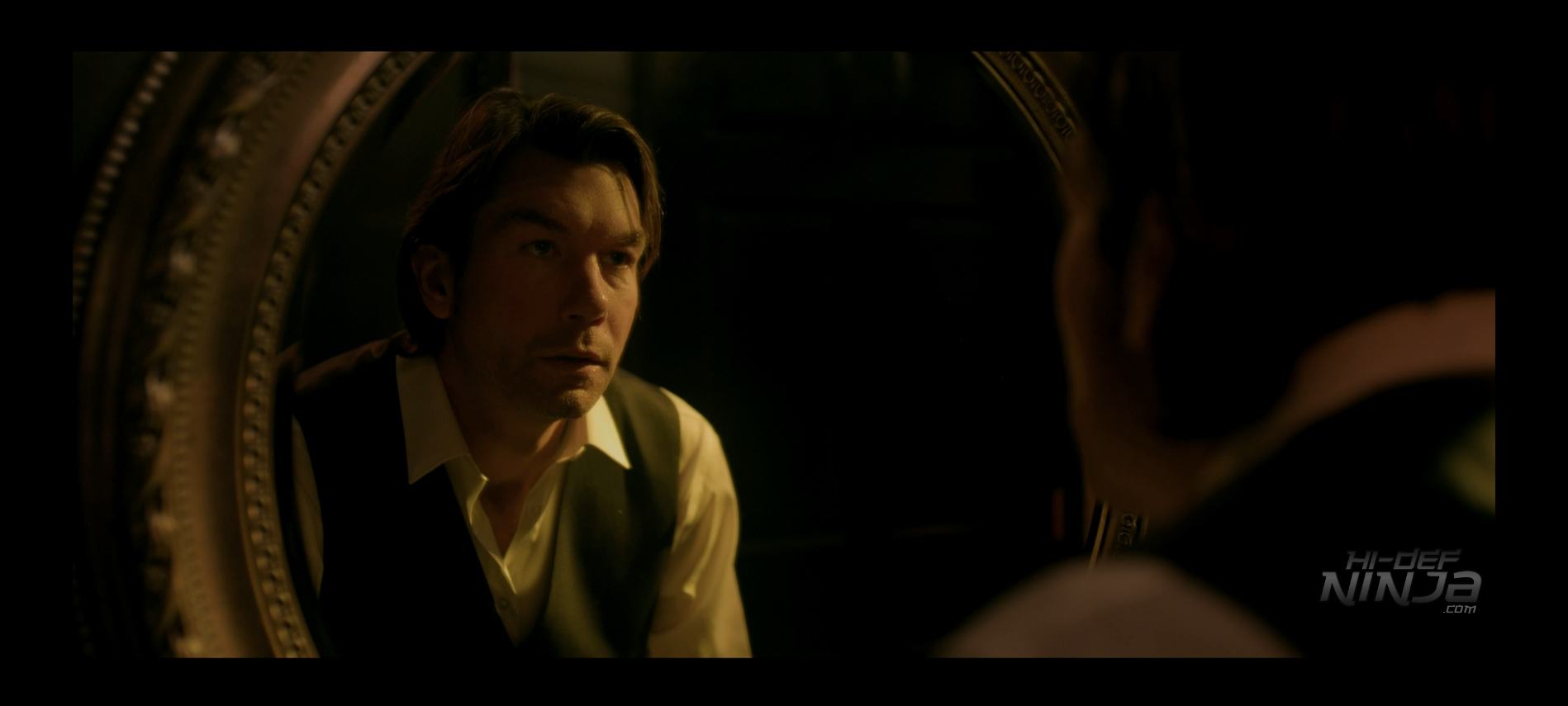 In Richard Gray's THE LOOKALIKE, two drug dealer/club owners Bobby (John Corbett) and Frank (Stephen Bauer) search for a lookalike who will bootycall to help expand their operation. Meanwhile, a former basketball star Joe (Jerry O'Connell) and his drug addict brother Holt (Justin Long) get wrapped up in the mess, when Holt's new girlfriend/snitch Lacy (Jillian Jacobs) promises to assume the identity of Sadie, whose accidental death could mean the end of Bobby and Frank. Joe too has something to hide, as his desires to become a Food Network chef is dependent upon a lone from Bobby and Frank, but whose new girlfriend Mila (Scottie Thompson) could throw the entire plan into the Louisiana Bayou.
Well Go USA, who financed distribution of this direct-to-DVD, is well-known for producing plenty of underground tripe (WHEN THE LIGHTS GO OUT), and here they make a muck of it from the start. Filled with characters that no one can figure out or like and a plot that's a mess from the beginning, THE LOOKALIKE tries to settle down by delivering several decent performances early on; but just when you think it's on the road to something meaningful, the film devolves into a morass of backstabbing and police stakeouts.  Several characters go through odd and unrealistic transformations, with some suggestion that Frank and Bobby were planning to screw each other once the deal was done.  But most important, Mila takes the most bizarre step of them all, suddenly donning the wig for no reason and getting herself caught in the crossfire of the over-the-top Spinks (John Savage).  There's no explanation, but Savage turns in an awful performance and her death comes off as a complete shock, but not in the right way.
The husband/wife team of Director Richard Gray and Writer Michelle Davis-Gray made THE LOOKALIKE on a shoestring Indie budget, and while they make the most visually with Davis-Gray's timid script, it's this maddening lack of connection and explanation that I just can't accept.  True, we're never expecting THE LOOKALIKE to be a first-run quality film, otherwise it would have received some sort of distribution.  Sure they look good and are generally laden with recognizable (but usually not first-rate) talent, but their lack of story polishing and rather lazy nature make them clearly not ready for prime time.  Add the many plot holes and cheesy dialogue with a troupe of actors that never connect on screen, and you realize why Well Go USA films are usually destined for the Direct-to-DVD pile.
In the end, THE LOOKALIKE is a production that falls flat pretty early on and never recovers.  It's filled with characters that no one cares about and situations they alone have placed themselves into, making none of them very likable.  As a result, we couldn't care less about who survives, making every moment of the over-the-top dialogue that much more tedious to get through. Considering it was granted with a rating of NR, this should have been a very gloves-off intense thrillride. But it never gets off the ground, resulting in a tremendously wasted opportunity.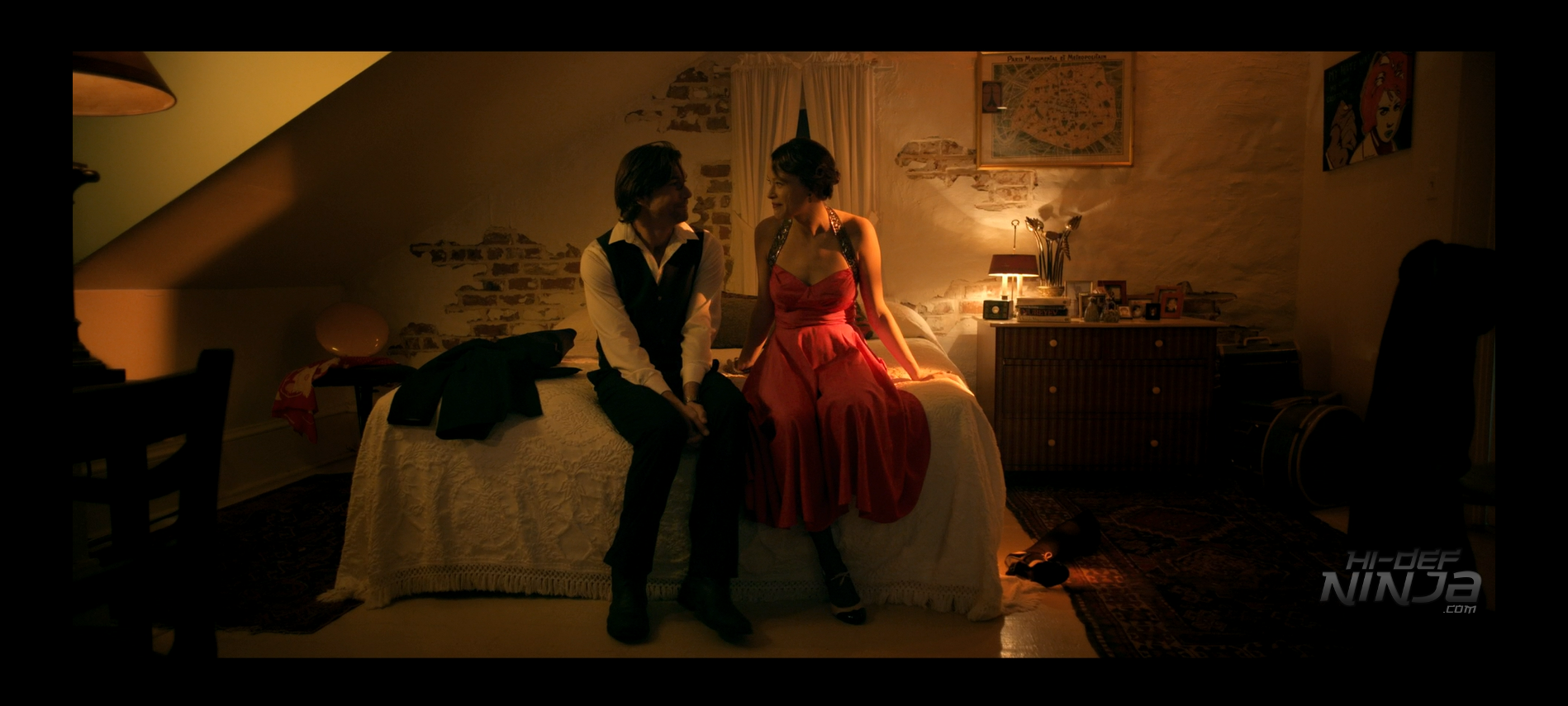 THE LOOKALIKE is presented by Well Go USA in an MPEG-4/AVC transfer that's at many points quite good but ultimately betrays itself. The culprit lies in some edge enhancement near film's end, as well as some banding and aliasing in the same scene. Up to that point, it's a good print, with blacks and shadows playing nicely off each other and colors looking lifelike. Most of the movie is shot indoors, and those scenes operate quite well – skintones look real, detail on clothing is accurate, and sets (except for one scene) are well lit. The same solid looks can be seen in the nighttime scenes, which one would think might be where the transfer's issues might have arisen. The scene in question is pretty poorly lit, and as a result colors are all over the place as is that edge enhancement. For the most part, THE LOOKALIKE does what it needs to do, and only a cinephile will see the issues. That is, if anyone will actually buy or rent this looking for such things. My score is based on a smaller studio succeeding at a majority of its efforts; given a larger studio making the same mistake, I would have rated this much lower.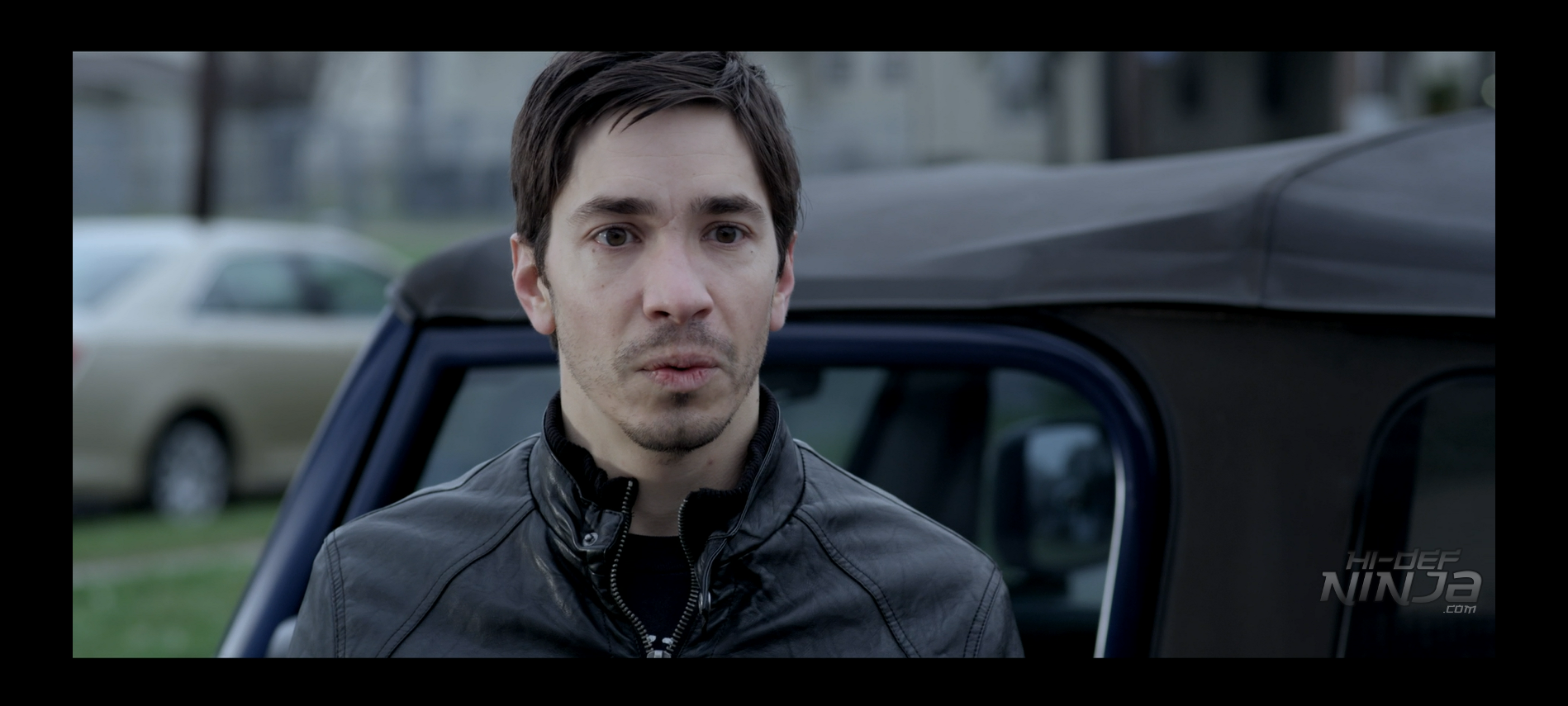 Where THE LOOKALIKE does fail to interest is in its DTS-HD Master Audio 5.1 soundtrack, which never fully asserts itself as well as it should. The key in a drama like this should be to wrap the listener in the various environments of New Orleans and the club that doubles as a drug house. Not here – there isn't much in the way of atmospherics like separated crowd chatter or outdoor effects like ships moving up the channel. It's a pretty bland surround experience, even though once in awhile the music by Composer Alies Sluiter does kick up in the rears, allowing the mostly-silent LFE to thump, if even just for a moment. Then it's back to the dull presentation, which at least allows the dialogue to establish itself in the center channel. There's never a time where you cannot hear it, making that aspect work. But all in all, the track is fairly listless. Distributor Well Go USA hasn't made a hard-to-hear track, but one that – like the film itself – could have been a lot better.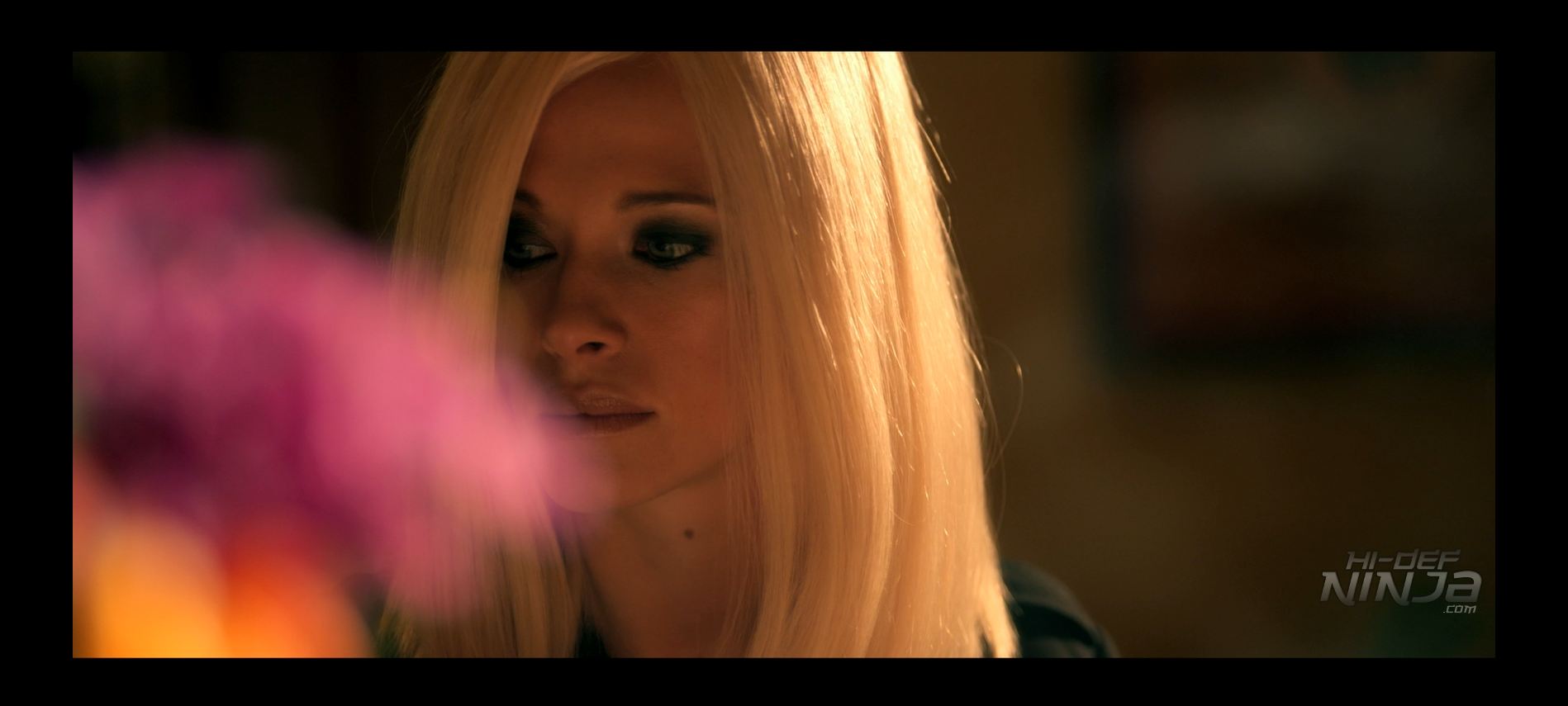 THE LOOKALIKE features a bare smattering of extras that won't impress anyone. Missing is a director's commentary, but at least the following are presented in HD:
Deleted Scenes: Scenes include Holt and Lacey (0:41), Bobby & Joe (1:15), Detective Garner's Mom (0:47), Joe & Mila (0:46)
Behind the Scenes (14:45): This is a typical EPX that makes this look like the next Scorsese or Michael Mann winner, but don't be fooled by its lameness.  Still Bauer shares how he used his upbringing as a drug dealer to this role, and there's a few .
Trailer (2:19)
Our evaluation copy arrived as a single BD with no interior artwork or slipcase.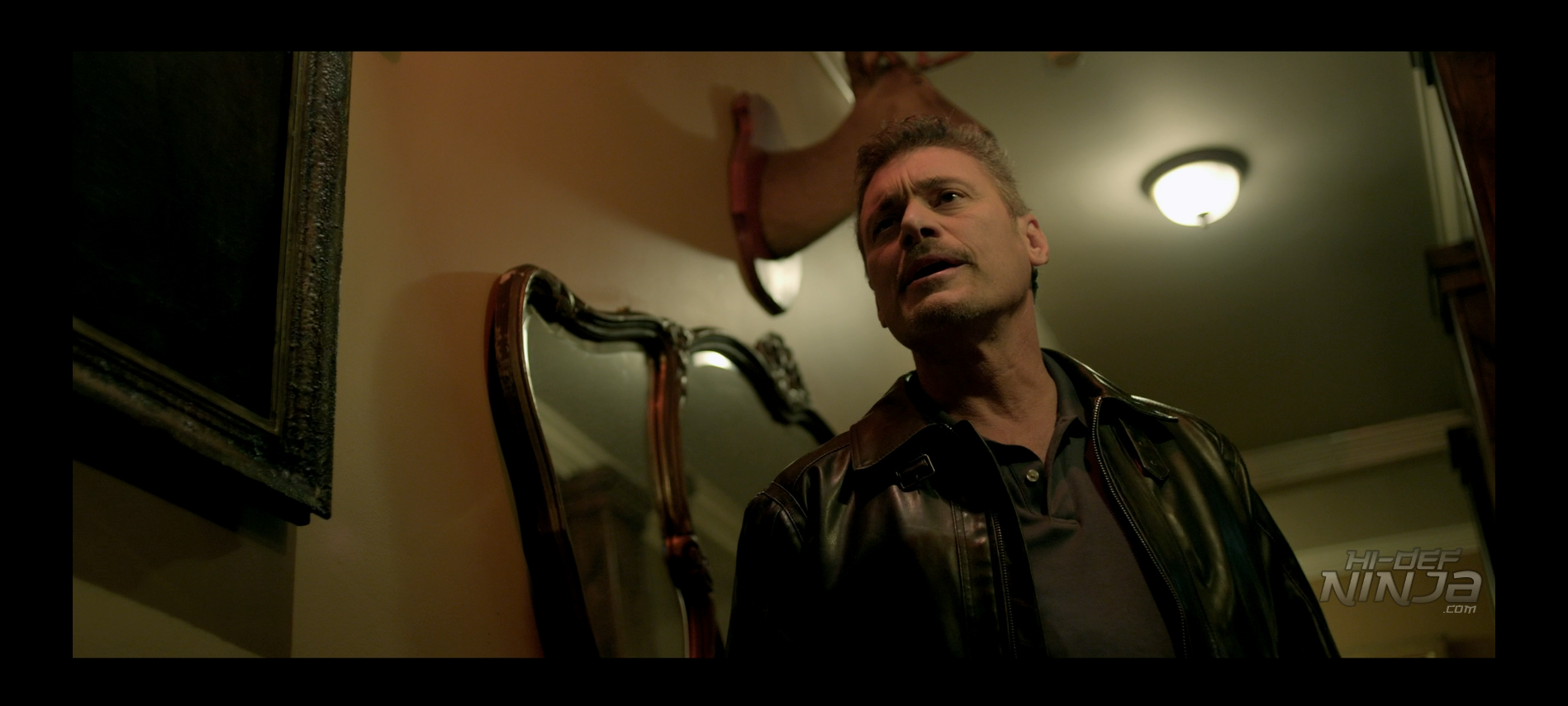 It's hard to get behind the purchase of THE LOOKALIKE, as it fails to offer any compelling reason to own it. From its decent video to disappointing audio and supplements, the film itself is plagued by melodramatic dialogue by characters we couldn't care less about and completely misuses any of its assets. Sex-crime-drugs films should be an intense gathering of talent – especially when it's rated NR – and yet here we couldn't wait for the credits to roll. Unless you're intent on seeing this one, I'd skip it even as an eventual Netflix rental. There's just better alternatives out there to watch a second time than to give this even a first shot.
THE LOOKALIKE is rated NR for drug use, nudity, sex, and language and has a runtime of 101 minutes.