httpvh://www.youtube.com/watch?v=4K4Iv_N9Nno
Based on the 1960s TV Show of the same name, THE MAN FROM U.N.C.L.E. stars Henry Cavill as an American spy who teams up with a Russian KGB agent (played by THE SOCIAL NETWORK's Armie Hammer) to stop a mysterious organization from deploying nukes. The story, set during the height of the Cold War period, also stars Alicia Vikander, Jared Harris and Hugh Grant, and is directed by Guy Ritchie.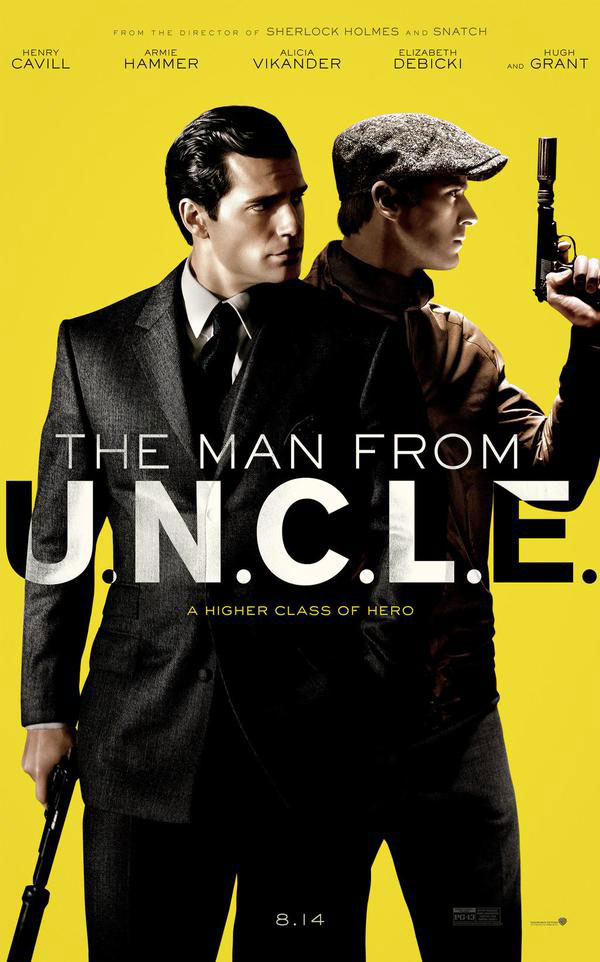 This film went through a lot of hands before settling with Ritchie and this cast; from Steven Soderbergh attached to direct to George Clooney and Tom Cruise in talks for the role that eventually went to MAN OF STEEL's Cavill. The trailer is fun and a bit campy, like if James Bond and Austin Powers had a baby. THE MAN FROM U.N.C.L.E. is the latest to join the ranks of films bringing a bit of fun and frivolity to the often brooding and dark spy genre. KINGSMAN: THE SECRET SERVICE is out this month, and the upcoming SPY starring Melissa McCarthy and Jude Law, and directed by Paul Feig, is due this summer as well.
THE MAN FROM U.N.C.L.E. hits theaters on August 14, 2015.