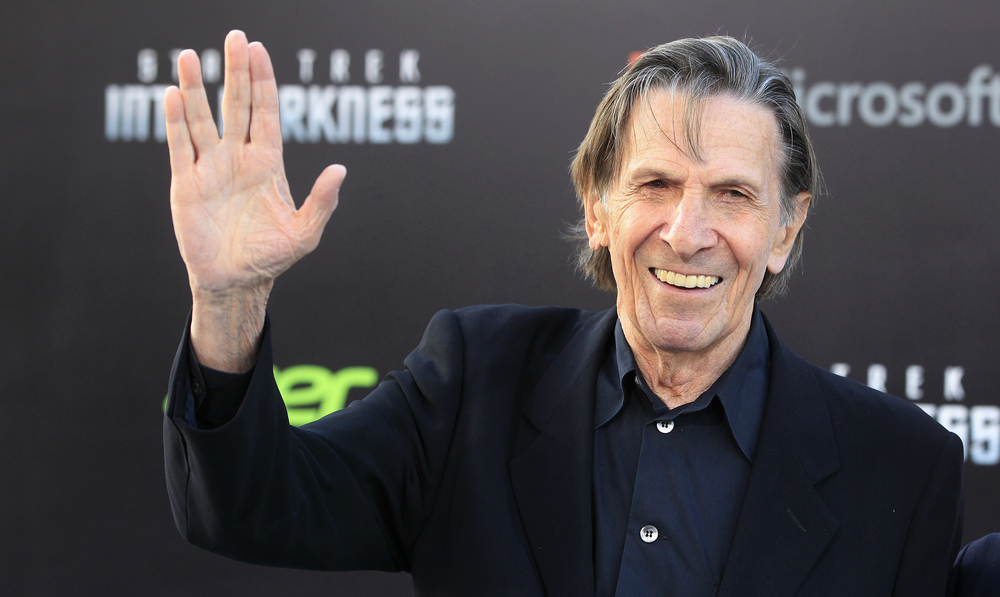 The universe has become lonelier as the world lost a legend today. Actor Leonard Nimoy, most known for his work as the original STAR TREK's Spock (a role that he returned to with 2009's STAR TREK reboot as well as its 2013 sequel, STAR TREK INTO DARKNESS), passed away today at the age of 83.
Nimoy was hospitalized last week after reporting severe chest pains. Everything went silent until today when his wife, Susan, confirmed his death. She also confirmed that the cause of his death was COPD (chronic obstructive pulmonary disease), a disease which Nimoy revealed he was diagnosed with just last year.
In recent years, Nimoy had been keeping busy, playing parts on TV's FRINGE and THE BIG BANG THEORY. He was also the voice of Sentinel Prime in 2011's TRANSFORMERS: DARK OF THE MOON.
Leonard Nimoy lived a long and prospered. May he now rest in peace.