If you are a fan of Marvel and especially Iron Man, than this is one art book that is definitely worth owning. The IRON MAN Manual is truly like a visual story taking you through IRON MAN 3 with lots of prop-like, printed stuff filled throughout. You can see pictures in the gallery below that showcase just a few of these items that are attached like fold-outs or with glue: Stark Industries business card, design drawings and much more.
The IRON MAN Manual is a very cool book that really comes to life as you read or browse through it. It's a nicely-made hardcover book with logos on the front and back.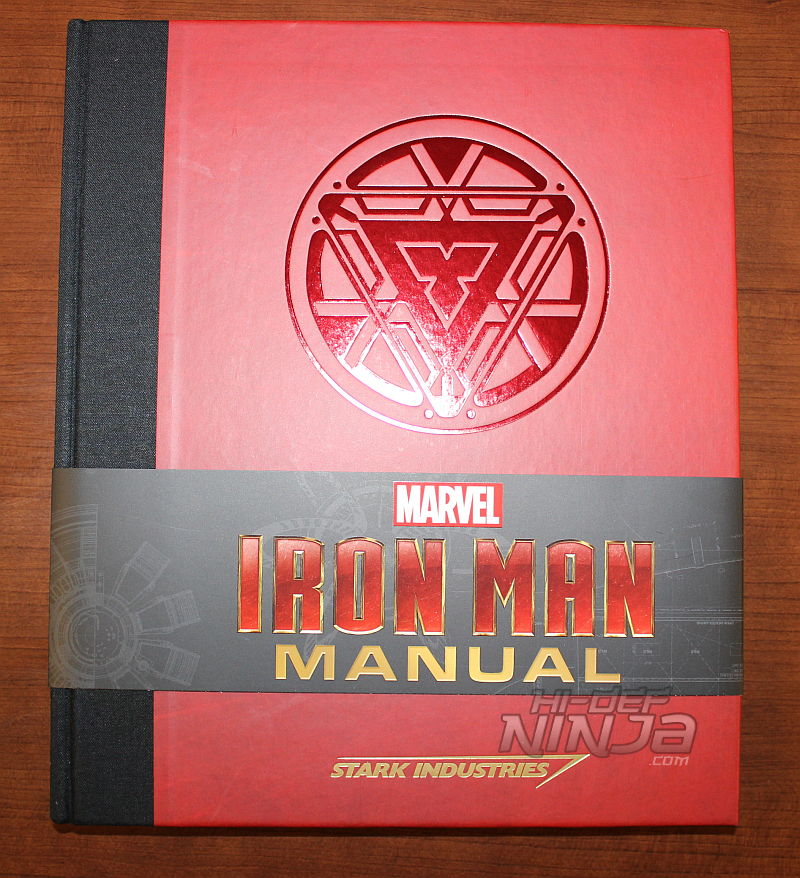 Purchase the IRON MAN Manual today!