"Oooohhhhh Yeahhhhhhhh!"
Today we take an inside look at the art book for smash hit of 2014, Marvel's GUARDIANS OF THE GALAXY. The GUARDIANS OF THE GALAXY art book comes with a hard slip case that houses the hardcover book inside. This particular book shows more visionary art for the film then most other Marvel books that I've come across. Loaded with tons of concept art, it also shows examples of what each main character could have ended up looking like.
Purchase the GUARDIANS OF THE GALAXY art book here!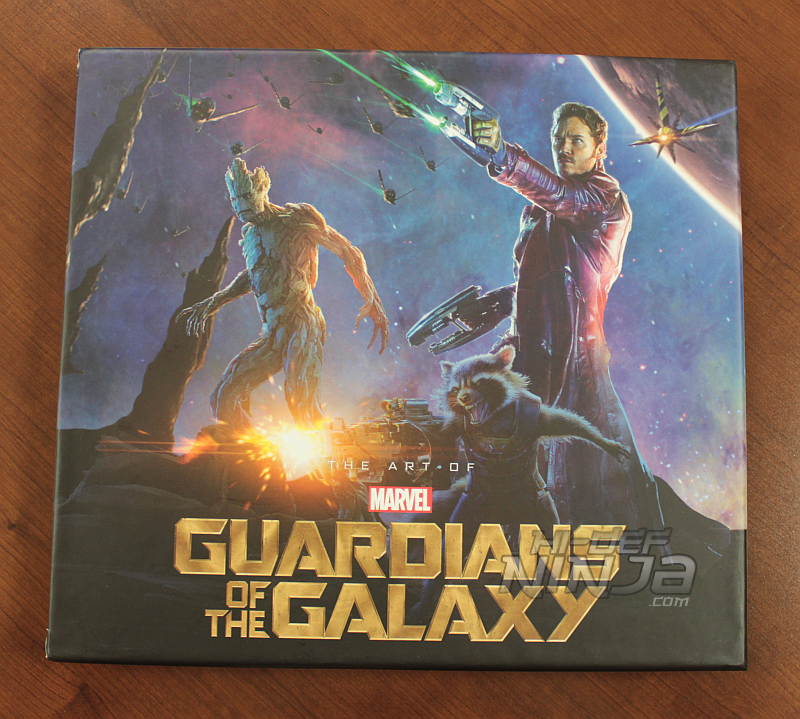 This is biggest art book done by Marvel so far coming in at 336 pages! However, it's the same width as the others, it's just that they used a bit thinner paper (though it's still quality printing). One of the better features in the book is the last chapter of the Marketing of the Guardians of the Galaxy which also shows all the character posters that were used in marketing the film in the USA. Check out the high-quality pics after the jump!