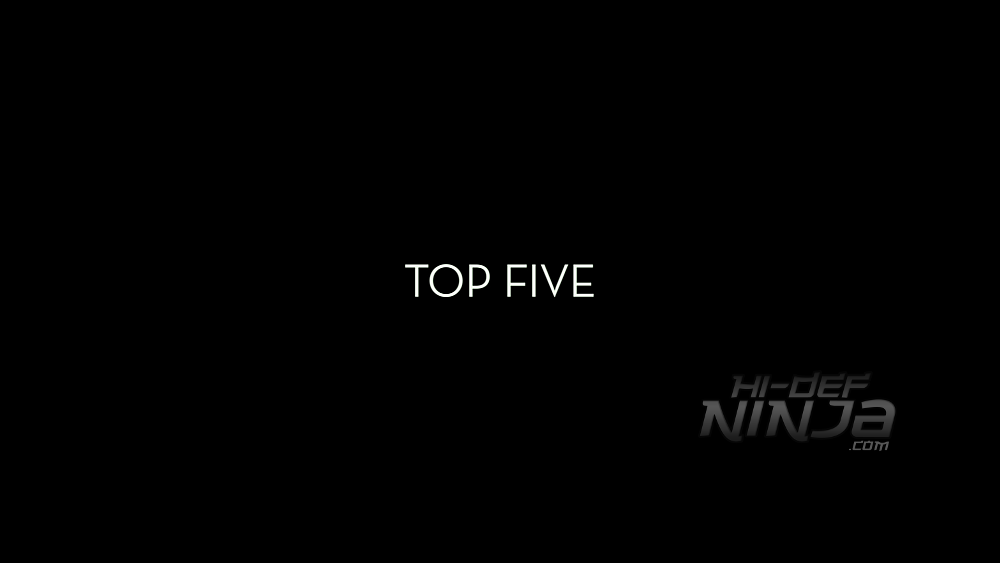 I am a fan of seeing live standup comedy.  Something I have observed in that setting is what people can get away with.  Something about the standup environment allows comedians and audiences (within reason) to joke and laugh about things they would otherwise consider too much of a taboo.  With TOP FIVE, Chris Rock has written, directed, and starred in a really funny movie that works within that sort of standup environment.  It has the sense of a talented comedian and filmmaker working to make an act that would fit in that standup setting blown up into a motion picture production, without losing the edge.  Rock has crafted a witty, satirical script that blends showbiz living, various comedic topics, some romance, and drama together quite effectively.  It shows how Chris Rock has not only maintained his edge, but continues to grow as an actor and filmmaker, which I feel great about saying.
;
In the film, Chris Rock plays a comedian turned film star, but not in the sort of way that seems like he is just playing an exaggerated version of himself.  No, Rock's character, Andre Allen, is a fictitious creation that hardly seems like anything comparable to Chris Rock, aside from the obvious way the two find humor in things.  I say this because Andre Allen is given a solid amount of backstory and current life scenarios that develop a strong leading character that keeps Rock from just coasting through a performance.  It is important to note, because as much as I enjoy Chris Rock, he has never been the best actor, so seeing him truly shine in a role where he can both be funny and effectively emote was great to see.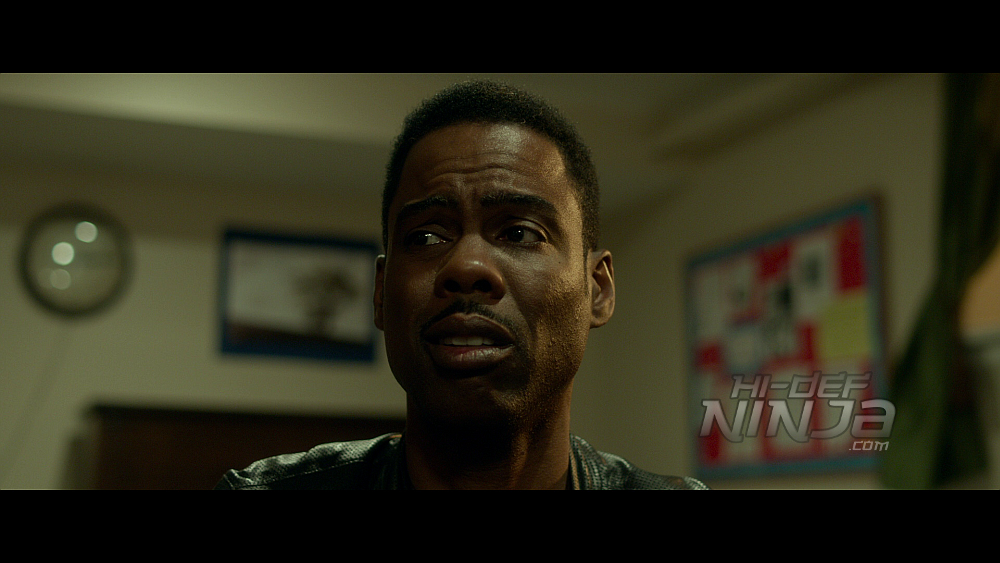 The film follows Allen through one long day in New York (with various flashbacks along the way) where he visits with various media outlets to promote his new movie, in which he has tried to reinvent himself as a serious actor.  During these travels, Allen is being interviewed by Chealsea Brown (Rosario Dawson) for The New York Times.  As the two of them interact all day, Allen finds himself challenged by this woman, who has honest questions and her own sharp sense of humor and intelligence that keeps him on his toes.
I can easily fall for a movie like this, as it has a breezy way of moving through its story, which is not always the best for a film overall, but usually means the viewer is at least very comfortable watching the cast perform.  TOP FIVE has a lot of walking and talking with Chris Rock and Rosario Dawson, but the film finds a way to squeeze in a lot of great comedic talent, including J.B. Smoove, Kevin Hart, Tracy Morgan, Sherri Shepherd, Leslie Jones, Jay Pharoah, Cedric the Entertainer, and more, including some great cameos best not to ruin here.  These various characters pop up as either random characters or friends and family from Allen's old neighborhood, but they more or less serve as outlets for the film to just have funny people talk, which is not a bad thing in a movie like this.
With that same breeziness in mind, it is easy to point out some of the film's shortcomings.  Some of the flashbacks feel too broad and one aspect of the plotline is far too familiar, but it is hard to really hold these things against TOP FIVE, given how charming it is throughout.  The film also has a lot of heart, which is interesting to see in a story that takes plenty of stabs at celebrity culture.  It is due to how the two main characters are rounded out.  Both Allen and Chelsea Brown have aspects of their past, which are brought out and dealt with in interesting ways that add to the drama of who these people are, but allow them to relate to each other on a better level.  There is only so much time to devote to these areas of the characters, but I liked seeing that sort of effort made to show that these are not just perfect, pretty people thrown into a traditional romantic comedy plot.  TOP FIVE has plenty on its mind, while still feeling like a personal journey for its lead character, and I find that to be quite commendable.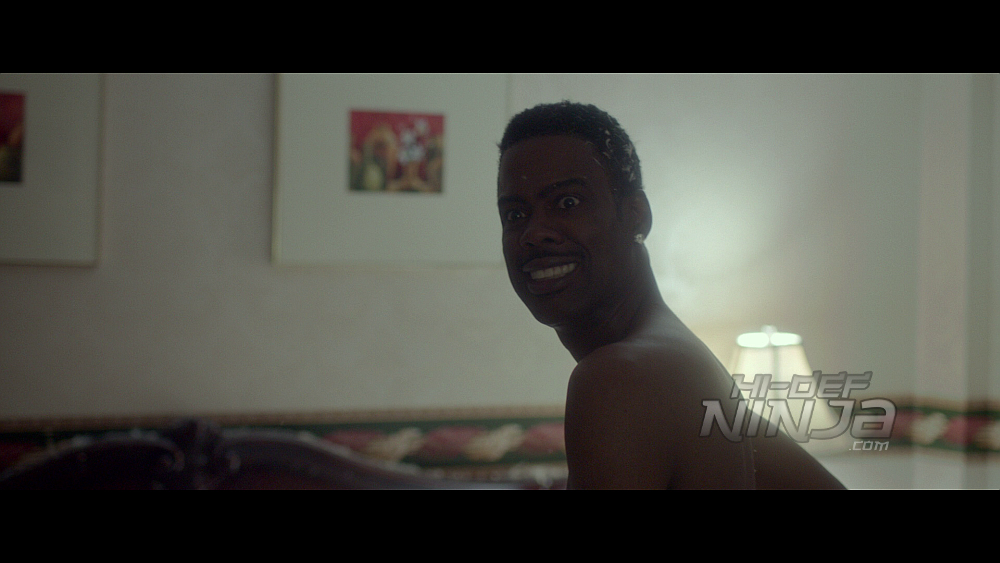 All of this and the film is really funny.  Sure, Cedric the Entertainer's role may be too much for some, but it was cracking me up.  Seeing Rock visit his family and friends and just letting Tracy Morgan and SNL's Leslie Jones, among others, just go was killing me.  Kevin Hart shows up in his umpteenth movie this year and does just enough to make me laugh in the way he and Rock subvert the way some conversations go between these kinds of guys.  Rosario Dawson may just be the straight man character to most of what happens in the film, but she easily fits in as well.  And of course Chris Rock gets his moments to shine, whether he is in true comic mode or playing up the image of this character he has written.
Next to some of Chris Rock's award-winning standup specials, TOP FIVE is some of the best work I have seen from him.  It has a lot of great comedic material, leaves a lot of room for the other actors and comedians to have fun, works as a story with ideas and a purpose, and is just a lot of fun to watch.  Even in regards to the production, this is a good-looking movie, with a solid score, and a little bit of flashiness to make a lower-budget comedy work.  Basically, TOP FIVE makes a lot of great moves to sit near the top of what Rock's got.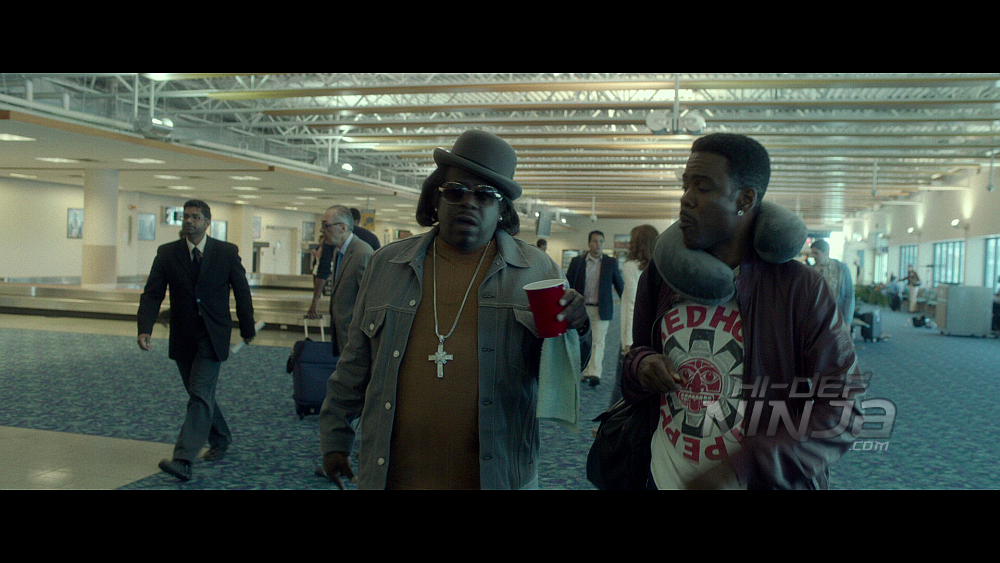 Paramount's Blu-ray video presentation for TOP FIVE is pretty fantastic. This 1080p transfer is clean and detailed, with lots great work done to give you a range of quality scenes taking place both indoors and outdoors. The scenes taking place in the city, as Rock and Dawson walk down various streets and move in and out of locations do a fine job of representing the film and its fine job done via digital photography. Darker scenes show the quality of the black levels as well, given the level of depth and lack of crush. There is not too much in the way of visual flourish here, as far as the direction goes, but the film's Blu-ray is solid enough to allow for a good sense of the colors, facial textures, and various other details that inform its quality.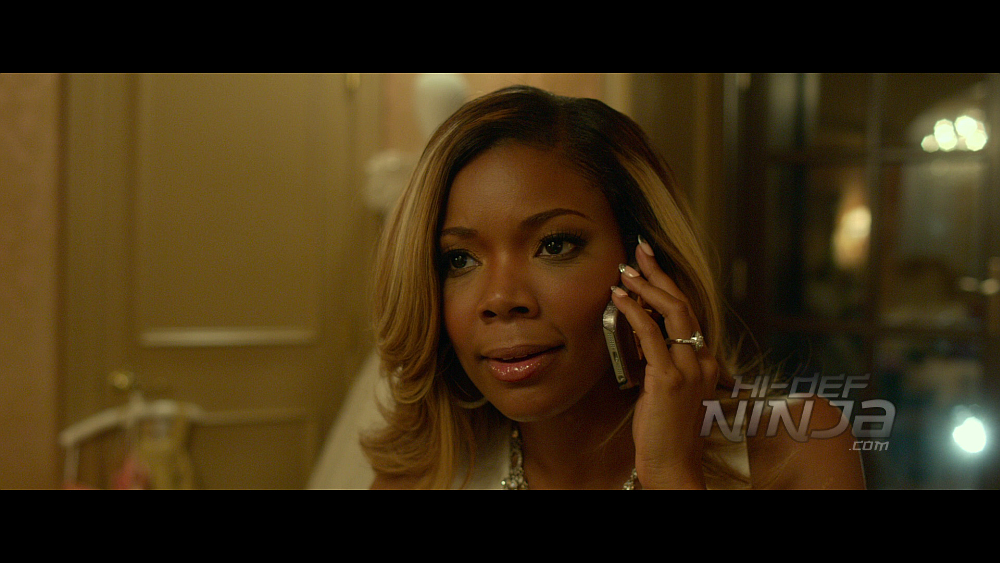 TOP FIVE is most certainly a dialogue-heavy film and the DTS-HD MA 5.1 lossless soundtrack does a fine job of bringing that all out. With that in mind, the film also boasts a strong hip-hop soundtrack, which provides plenty in the way of extra boom for your surround system, which extends to the LFE channel especially. The use of New York also allows for a nice sense of atmosphere to also be heard on the audio track, which makes for a great auditory experience all around. Other big sound effect-driven scenes also come through loud and clear, which makes for a strong audio track in nearly every regard.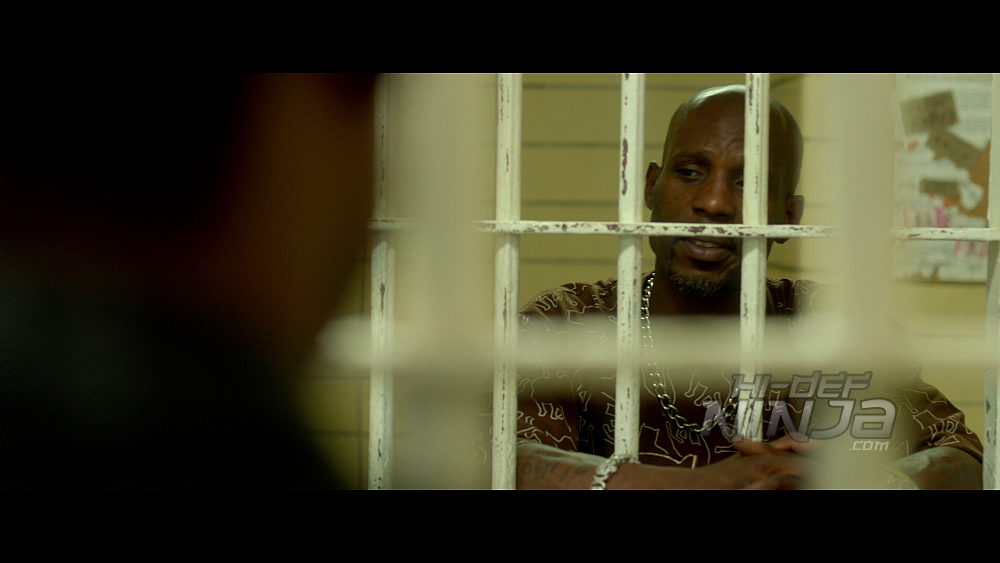 A nice collection of extras is available on this Blu-ray release, which includes a commentary and some featurettes, which is what I expected and what works well for a film like this.
Features Include:
Commentary by Chris Rock & JB Smoove – A good mix of insight about the making of the film and funny stuff from two very funny people.
It's Never Just A Movie: Chris Rock and TOP FIVE – A look at the roots of Chris Rock, his inspirations for the film, and interviews with various cast and crew members.
The Making of TOP FIVE – This is a pretty standard featurette, but it does enough to provide some info.
Top Five Andre Allen Standup Outtakes – Some more comedy from one of standup scenes in the film.
Top Five Moments You Didn't See in the Film – Some extra footage from the film.
Deleted Scenes
DVD Copy of the Film
UV/iTunes Digital Copy of the Film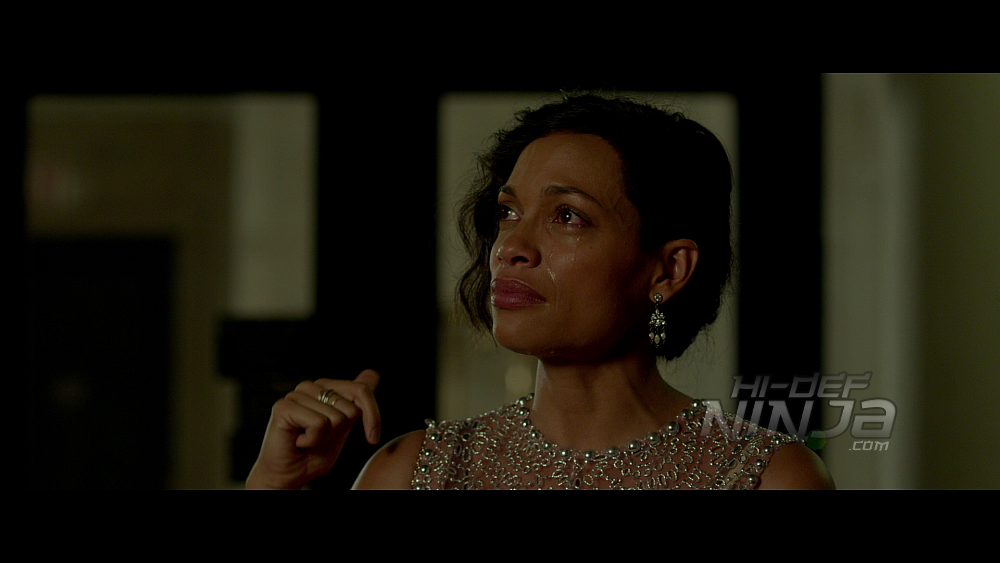 TOP FIVE is a very funny film with a comedian who has struggled on film in the past finding his voice quite well. Chris Rock does some great work as an actor, writer, and director this time around, with lots of great cast members to help things out further. The Blu-ray is a strong representation of the film as well, with a nice collection of extras and a solid technical presentation. If you missed TOP FIVE in theaters, this Blu-ray is a great way to catch up on it now.