I had the pleasure of checking out the Interstellar Virtual Reality Experience today at South By Southwest. The attention to detail inside the exhibit was very nice. I really liked the themed platform that the chairs sat on. As the Dude would say, "It really tied the room together." TARS was also on display, as noted by the pictures below (which was very cool!).
The Virtual Reality Experience takes you on a journey where TARS introduces you to the ship to which you then navigate to get to your chair before take-off in zero gravity. Overall, I thought it was a great immersive experience with the chairs that were automated to move in sequence. The digital HD version of INTERSTELLAR is available today, so if you get some time and want to enjoy INTERSTELLAR prior to its home media release date (March 31st), then definitely check that out!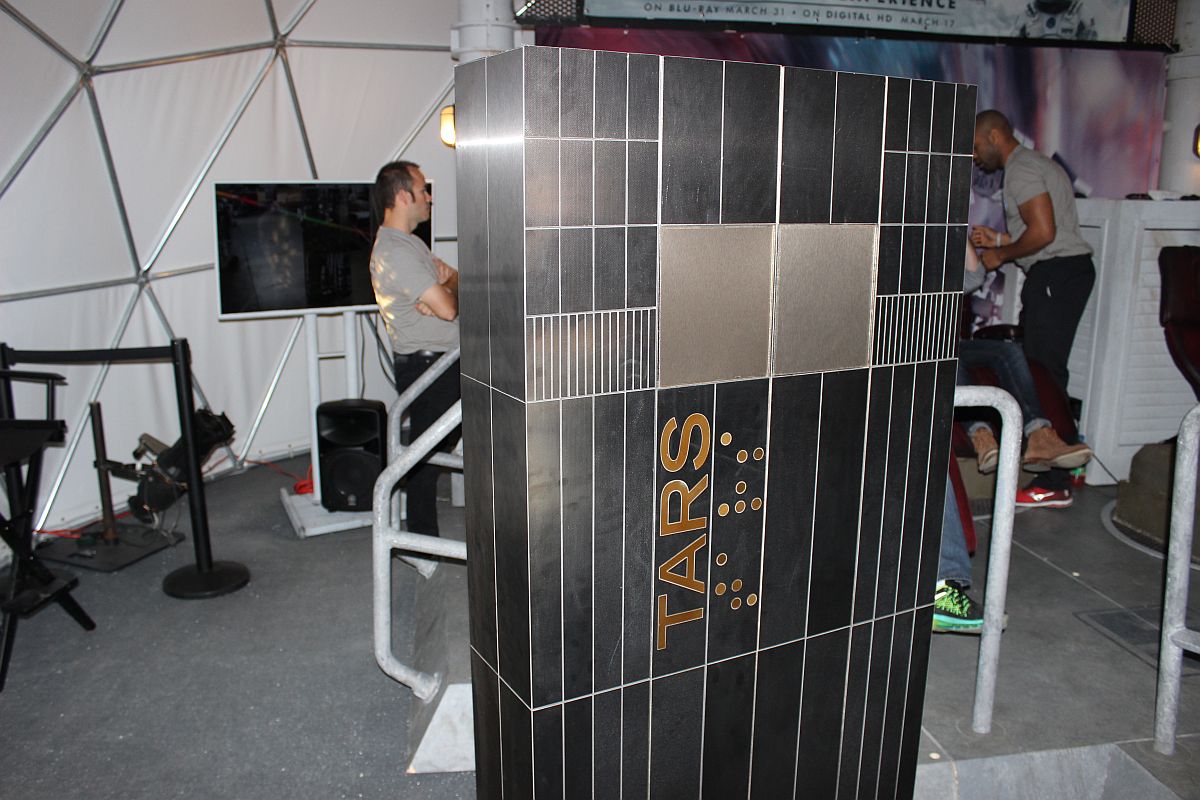 INTERSTELLAR debuts on Digital HD Today, and arrives on Blu-ray Combo, SteelBook, DVD and On Demand March 31st.