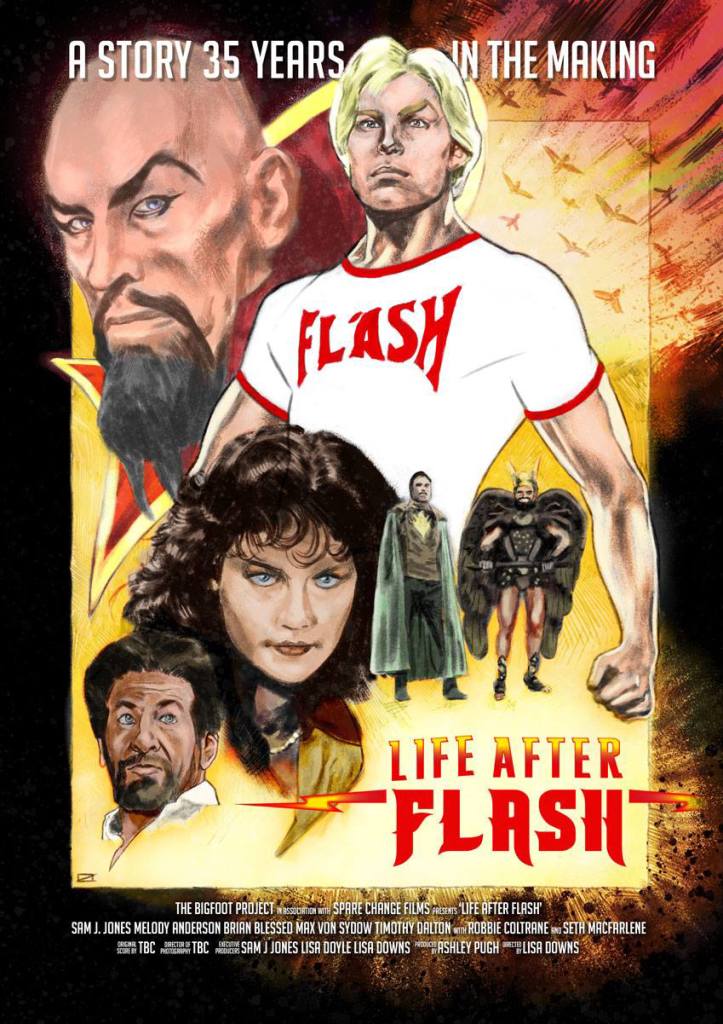 FLASH GORDON: one of the best things to come out of the 80s, in my honest opinion. A bonafide cult classic that explodes on the screen with bright fluorescent colours, a scorching rock soundtrack by Queen, pantomime-type dialogue and best of all… Brian Blessed!
People who know me personally will know that I absolutely adore this film as it's been a staple of my upbringing ever since I used to watch it as a child every bank holiday on ITV. It's a film that I cherish today and immerse myself in every single minute because it's just so much fun to watch. Whilst the film hasn't been given too much attention in the past 35 years since it was released, fans have been treated to a few exclusive extras such as commentaries with director Mike Hodges and the Silver Anniversary Edition DVD in the UK that included an exclusive commentary with Brian Blessed.
Thanks to Sam Jones involvement with the comedy smash hit TED and its upcoming sequel, the film has found a resurgence in fans and re-ignited worldwide appeal which has prompted a team of dedicated fans and filmmakers — along with Sam Jones himself — to create LIFE AFTER FLASH, a crowdfunded documentary that looks at the making of FLASH GORDON and what followed afterwards in Sam Jones' career.
You can follow the progress of the documentary (and news of the upcoming 35th Anniversary reunion and just announced sequel!) on their Official Website (the Indiegogo campaign is due to go live in June and will include many perks for pledging donations towards funding the documentary).
You can also follow the progress via their official Facebook and Twitter… and keep an eye here for some exclusive interviews in the future!