httpvh://www.youtube.com/watch?v=GvQJbF2CXLQ
It seems our favorite MI6 spy hasn't heard the last of SKYFALL.
The latest installment in the James Bond franchise follows 007 as he uncovers a secret from his past that leads him to a shadowy organization known as SPECTRE (which Ian Fleming fans will instantly recognize as the Special Executive for Counter-Intellligence, Terrorism, Revenge and Extortion). Joining Bond on his tumble down the treacherous rabbit hole are returning faces Naomie Harris and Ralph Fiennes, along with newcomers Monica Bellucci, Christoph Waltz, Léa Seydoux and Stephanie Sigman. SKYFALL director Sam Mendes returns to helm the film.
Below are a few photos on the set of the film: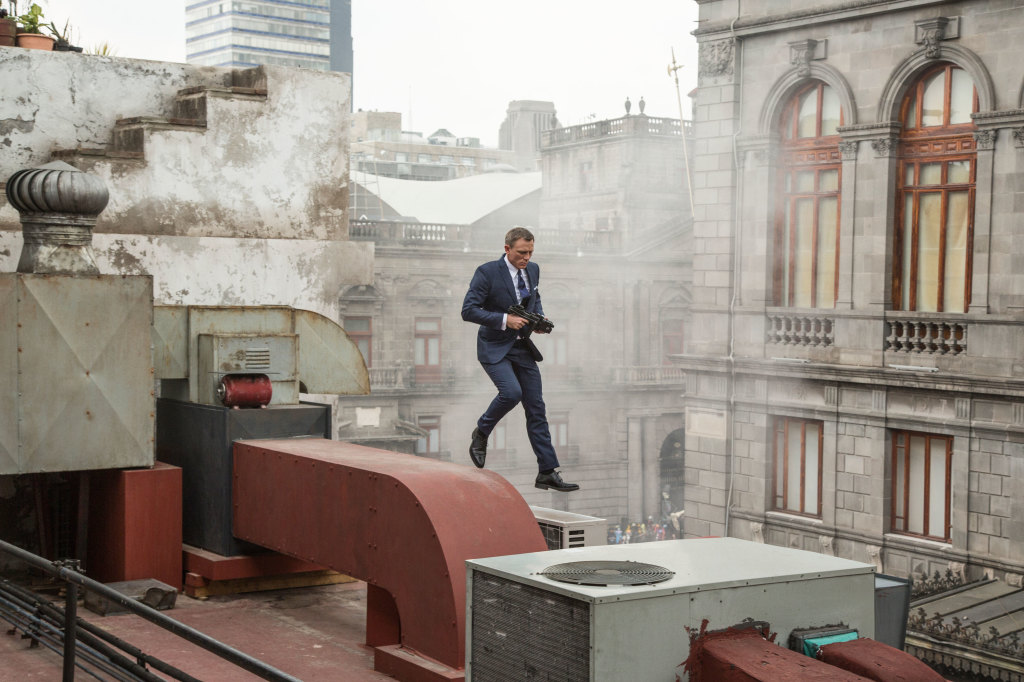 Just watching the moody trailer for SPECTRE, viewers can instantly feel the difference in atmosphere from other Bond films. Bond 24 carries a sense of weight and foreboding – an almost eerie feel, as though one is exhuming the dead. It seems to hint at a lot of intrigue, excitement and potential disaster for our globetrotting hero, and it's certainly not surprising that SPECTRE is already being hailed as one of the biggest films of the year.
SPECTRE arrives in theaters on November 6, 2015.