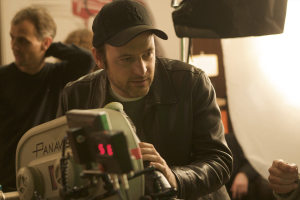 Director Matthew Vaughn is apparently in talks to direct the upcoming FLASH GORDON reboot which is currently gaining traction over at 20th Century Fox. Fresh off the hit film, KINGSMEN: THE SECRET SERVICE (and with X-MEN: FIRST CLASS and KICK-ASS, not to mention producing duties on LOCK STOCK AND TWO SMOKING BARRELS and SNATCH, under his belt), Matthew Vaughn seems to be the perfect choice to helm the latest adventure of the Saviour of the Universe.
FLASH GORDON is enjoying a much needed re-vitalization thanks to Sam Jones' superb cameo in Seth McFarlane's TED and the upcoming sequel. There have been talks about a sequel to the original FLASH GORDON in recent interviews with Sam Jones (currently promoting the Kickstarter documentary LIFE AFTER FLASH), with other outlets reporting that Fox are looking to adapt Mark Millar's Starlight graphic novel into a feature film. Starlight focuses on a space hero who had previously saved the universe 35 years ago. Now living back on Earth, growing old, married and with kids, his stories are seen as just wild fantasies, but an unforeseen change of events sees him journey back into space for one last adventure.
Considering Matthew Vaughn has adapted Mark Millar's work in the past, the story seems ripe for a natural progression of Sam Jones' character. Whether 20th Century Fox peruse the reboot or sequel option is yet to be made clear.