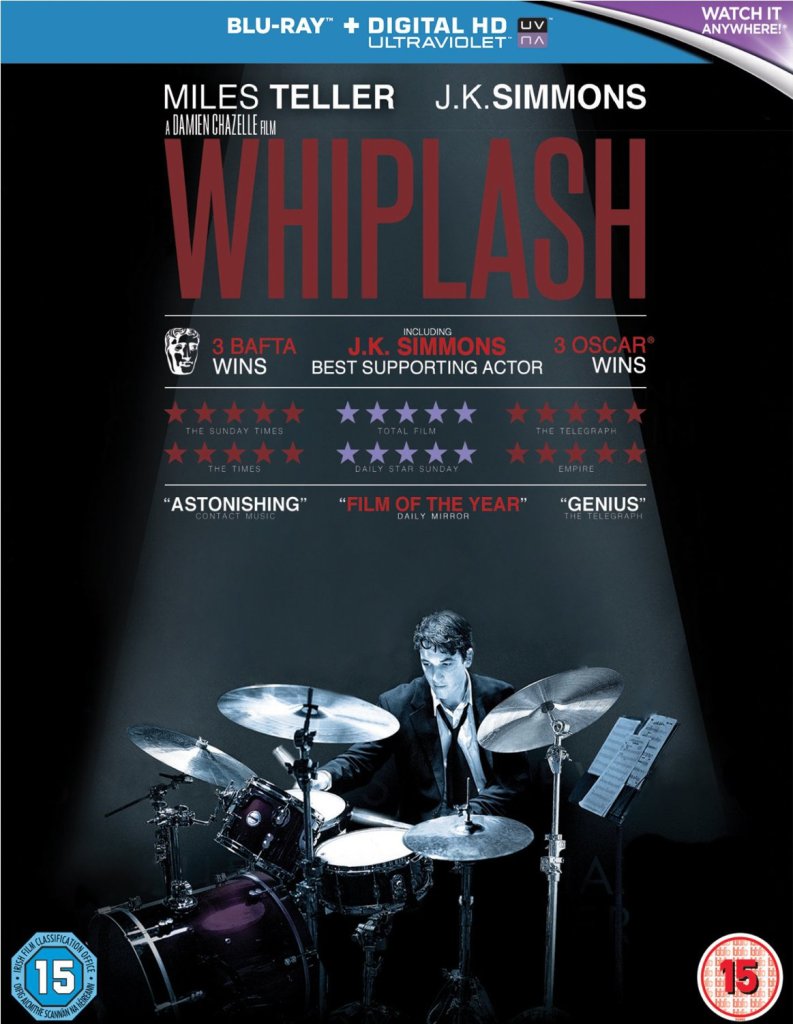 To celebrate the arrival of the critically acclaimed movie WHIPLASH (available on Blu-ray June 1st), we have kindly been sent two exclusive videos from the documentary that will be featured on the Blu-ray for you to enjoy, as well as the Blu-ray trailer!
Andrew is an ambitious young jazz drummer, single-minded in his pursuit to rise to the top of his elite east coast music conservatory. Plagued by the failed writing career of his father, Andrew hungers day and night to become one of the greats. Terence Fletcher, an instructor equally known for his teaching talents as for his terrifying methods, leads the top jazz ensemble in the school. Fletcher discovers Andrew and transfers the aspiring drummer into his band, forever changing the young man's life. Andrew's passion to achieve perfection quickly spirals into obsession, as his ruthless teacher continues to push him to the brink of both his ability—and his sanity.   
httpvh://www.youtube.com/watch?v=ZMnn6WGGeAg
httpvh://www.youtube.com/watch?v=Stagmc0owYM
httpvh://www.youtube.com/watch?v=vMyr7F97LS8
WHIPLASH Blu-ray bonus features include commentary with J.K. Simmons and Damien Chazelle and a Toronto International Film Festival Q&A with Miles Teller, J.K. Simmons and Damien Chazelle. Exclusive to the Blu-ray is the original short film that the movie was based on and a deleted scene, both of which include optional commentary, and a 42-minute documentary featuring famous drummers who share stories and discuss their passion for the craft including Chad Smith, Peter Erskine, Gina Schock, Doane Perry and many more.
Pre-order your copy now from Amazon.co.uk.