I'm quite the sucker for a 'good' disaster movie, so when I started to see the trailer at the cinema, I knew it was going to be one that I would want to see on the big screen. The last disaster movie I remember seeing was INTO THE STORM, which I didn't think much to, in all honesty, but before that I think it might have been 2012 which was helmed by disaster movie aficionado Roland Emmerich. I was hoping this would be much of the same, just with Dwayne Johnson leading the way.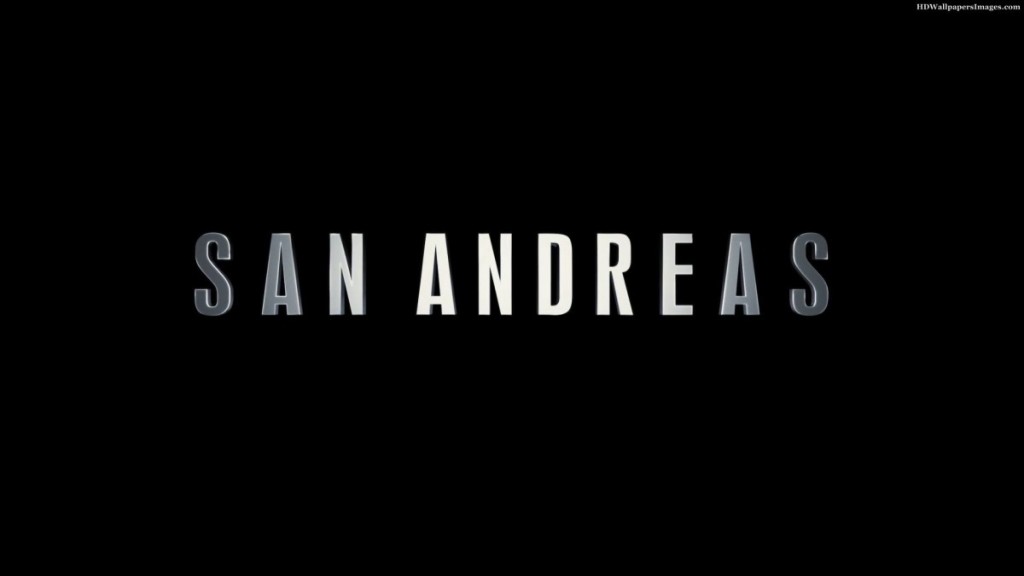 "In the aftermath of a massive earthquake in California, a rescue-chopper pilot makes a dangerous journey across the state in order to rescue his daughter."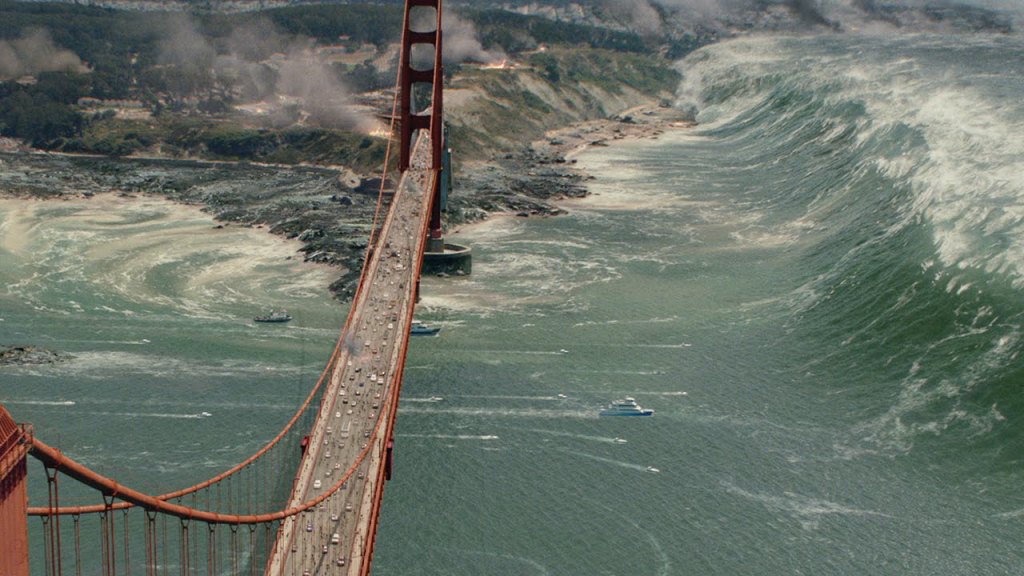 Movie goers looking for something new or different, I'm afraid you will be disappointed. If you're looking for some 'Emmerich-esque' disaster to brighten up your day, well then you, my friends, are in luck!
Plot wise, it's nothing out of the ordinary — father and mother are separated, disaster strikes, daughter gets lost, parents go in to find her amidst the chaos. It really is as simple as that with the main difference being that the disaster element is confined to the San Andreas fault line rather than the 'usual' global destruction.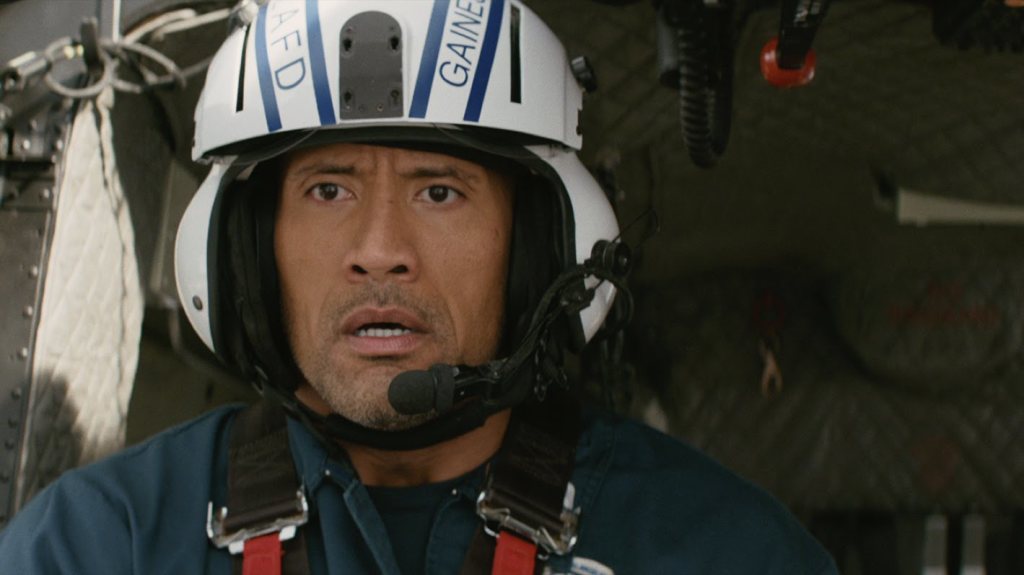 A fairly impressive cast took the lead and one of my favourites, Dwayne Johnson, played dad. Doing his turn in a more dramatic role rather than an action role, he's great, in all honesty. Proving that he is more than just a mountain of a man in it for the action, Johnson proves he can act, allowing him to show his range a bit more than you would normally see him in. Alongside him is Carla Gugino as his (soon-to-be) ex-wife 'Emma', daughter 'Blake' played by Alexandra Daddario, Paul Giamatti as 'Lawrence', Ioan Gruffudd as 'Daniel Riddick' and a surprise cameo from Kylie Minogue! As a whole, everyone plays their parts well, nobody really hamming it up to the max with the movie taking quite the serious approach. I guess I was expecting a movie with a 2012 vibe to it, so a little more tongue-in-cheek. Needless to say, I was pleasantly surprised when I soon realised this was not going to be the case.
Now let's be honest here: the real reason you want to see SAN ANDREAS is because you want to witness disaster, mayhem, destruction, oblivion, etcetera-etcetera, right? Well then you are in for a treat. With the main disaster hitting Los Angeles and San Francisco where there just happens to be a lot of high-rise buildings, there is plenty of destruction and disaster for you to get your teeth into! CGI-fuelled, of course, but it is extremely well done. It looked great on screen. I watched it in 3D and I was pleasantly surprised. Adding the extra depth to the screen made a big difference when it came to the time when disaster struck. The movie is gloriously loud, also! It is going to be some demo material right there when the Blu-ray is released. I can't imagine what this would look and sound like at an IMAX cinema!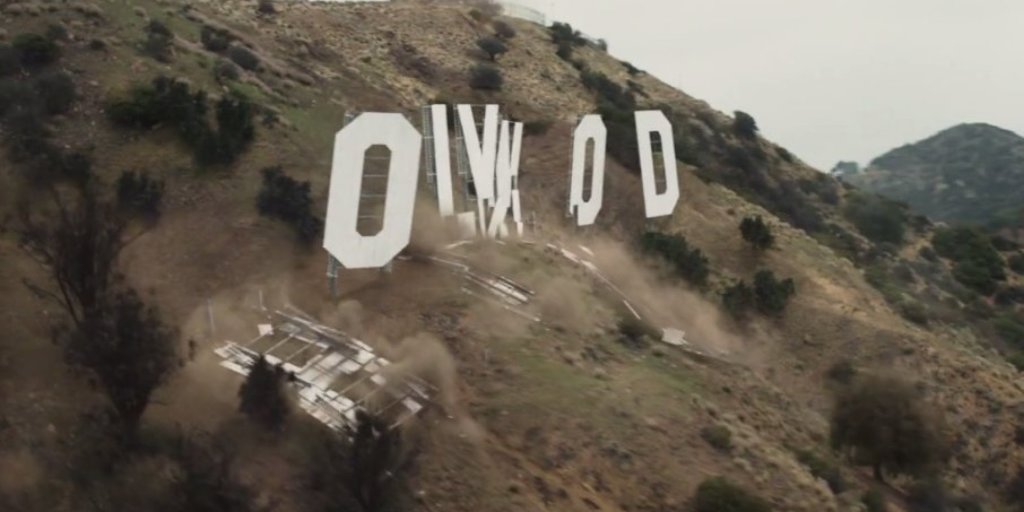 As a Dwayne Johnson vehicle, it's only going to propel him more into stardom (like he needs it, as the guy just oozes awesomeness!), solidifying him as a Hollywood A-lister! Over SAN ANDREAS' opening weekend, it's already become his biggest-grossest starring movie yet and is set to rake the cash in.
SAN ANDREAS is not going to win any awards or go down in motion picture history, but it's 100 minutes of fun. Disregard the paper-thin plot, just sit back, relax and enjoy!  RECOMMENDED!
httpvh://www.youtube.com/watch?v=23VflsU3kZE