Just last year Mondo announced that they were making a big step into the world of high-end collectible figures. At this year's San Diego Comic-Con Mondo continues that promise to deliver jaw-dropping figures with a first look at its line of 1/6 scale TEENAGE MUTANT NINJA TURTLES.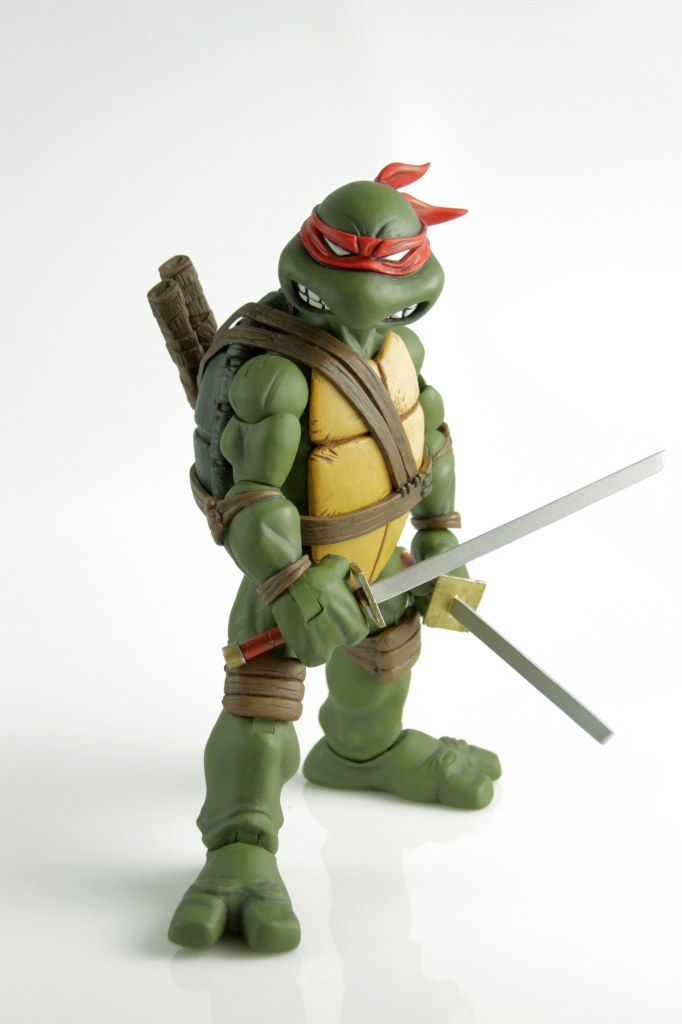 Leonardo is the first in a series of 1/6 scaleTEENAGE MUTANT NINJA TURTLE figures, inspired by the original Eastman & Laird comic book from the 1980s. Standing approximately 11 inches in height, and featuring 25+ points of articulation, Leonardo includes interchangeable hands, multiple accessories, and a choice of the classic red mask from the comics, or the famous blue mask from the cartoon series!
All four turtles were on display at Mondo's booth. (Price TBD)
To accompany this at the Comic-Con, Mondo also released a TEENAGE MUTANT NINJA TURTLES art print, illustrated by Mondo regular artist, JOCK.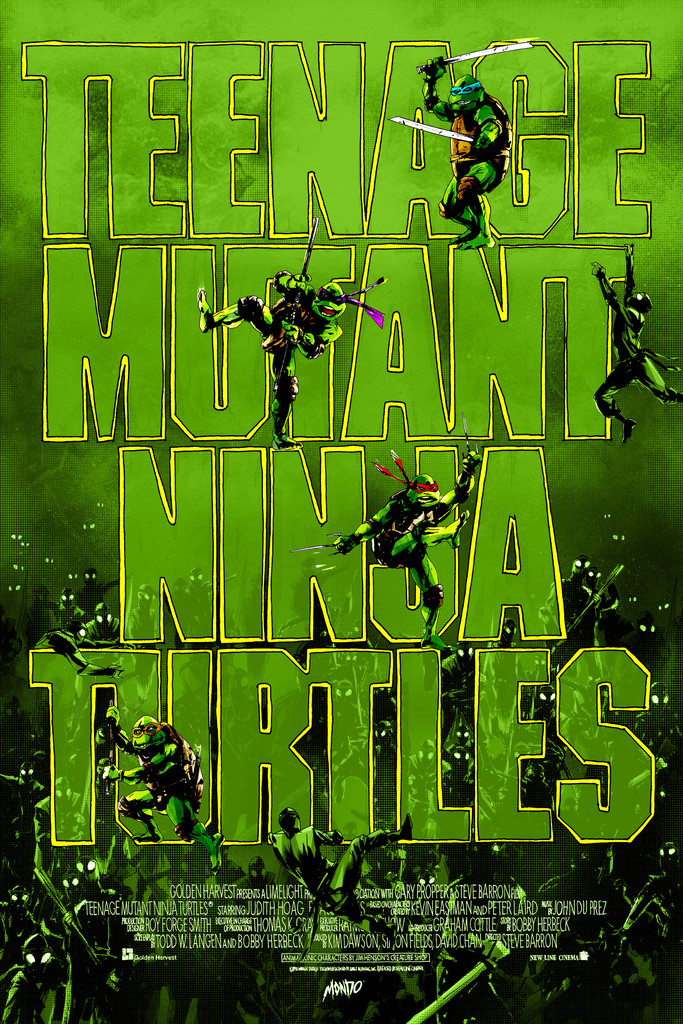 This art print is derived from the original 80's movie, is 24 x 36 inches and is limited to only 325 pieces!