In keeping with their Marvel line of posters/prints, Grey Matter Art and Marvel Knights have made an Officially Licensed Giclee for the Netflix series, DAREDEVIL. The artist on the work is Marko Manev who has captured the feel of the amazing series perfectly in two versions of the art.
These posters will be released on Wednesday, August 12th on their Website at around 1:00 PM EST.
Follow Grey Matter on Twitter to get a jump on the drop. Also, follow them on Facebook and Instagram, and sign up for their Website newsletter for all future news and information.
Artist: Marko Manev
Size: 18×24
Regular Edition: 200/$50.00
Variant Edition: 100/$60.00
Type: Giclee
Printed by: Bottleneck Gallery
Here is the regular version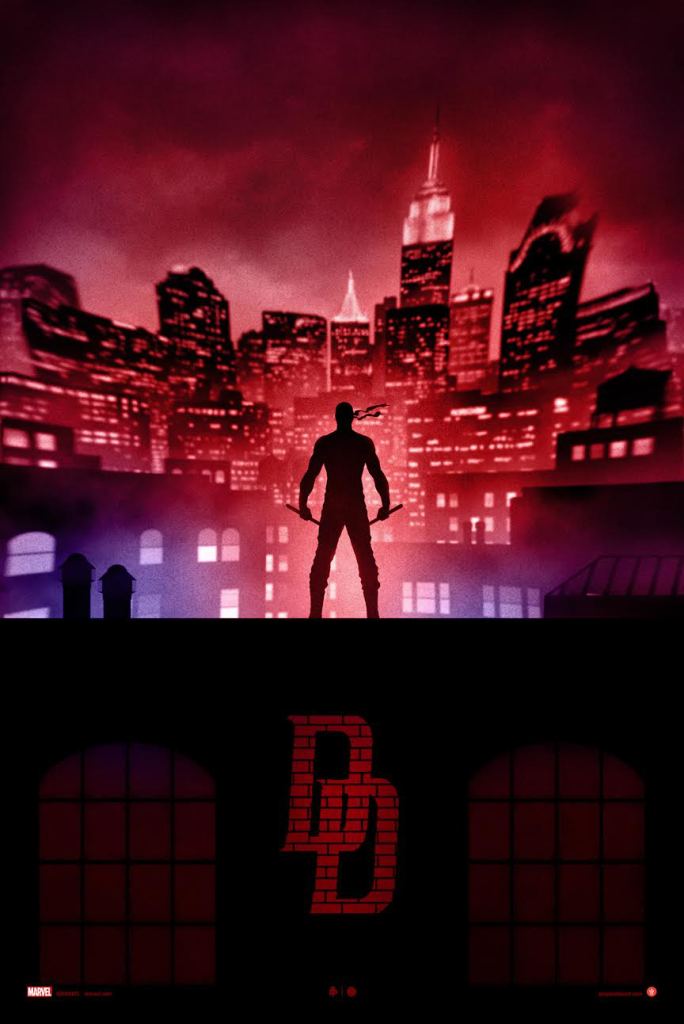 Here is the variant version