Loki: "Look at you. The mighty Thor! With all your strength! And what good does it do you now? Do you hear me, brother? There's nothing you can do!" ~ Marvel's THOR
Continuing with the string of amazing Marvel posters and prints that Grey Matter Art has released, their next conquest is Marvel's THOR. They have gotten Matt Ferguson to make what I say is arguably the best THOR poster out there. It captures so much of the film in this amazing wall art. This is the second collaboration with Ferguson and I can't say enough about it. There is a regular, a variant version, and a foil variant for fans to choose from.
What Matt had to say about the project:
"Thor is one of the best subjects to make a poster about because it is unique film in the Marvel Universe. I love the cosmic aspect to the setting crossed with a strong fantasy vibe. I tried to get that across in my poster by using the rainbow bridge and Bifrost. I also wanted the composition to fit in with the Iron Man poster I have already produced for Grey Matter Art but give the art a more pulpy sci-fi edge."
Matt F-
What Mike Gregory had to say about the project:
"Working with Matt again has been such a great experience. This project was so fun to work on and amazing to finally see what he came up with in the end. I really like how this poster and his previous Iron Man work so well together. Matt is a fantastic artist and I am always excited to see what he has coming up."
Mike G-
These posters will be released on Thursday, August 20th on their Website between 1:00-2:00 PM EST.
Follow Grey Matter on Twitter to get a jump on the drop. Also, follow them on Facebook and Instagram, and sign up for their Website newsletter for all future news and information.
Artist: Matt Ferguson
Size: 24×36
Regular Edition: 250/$50.00
Variant Edition: 150/$70.00
Foil Variant Edition: 150/$100.00
Printed by: Lady Lazarus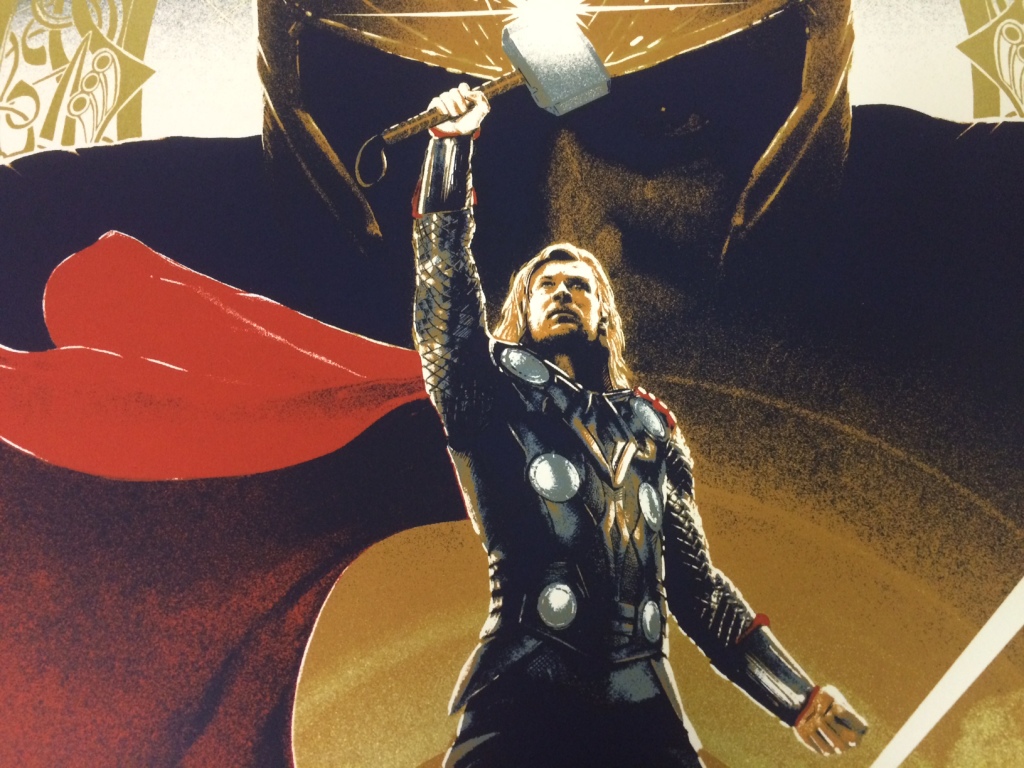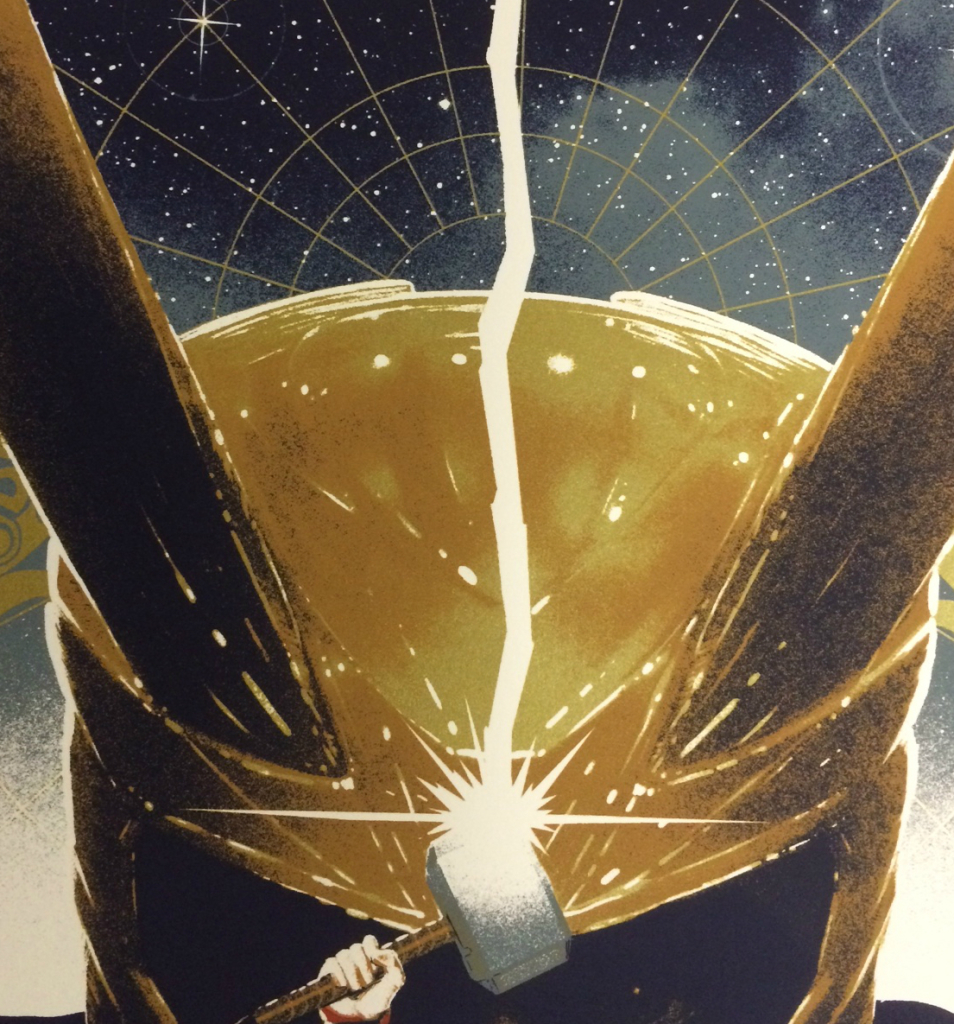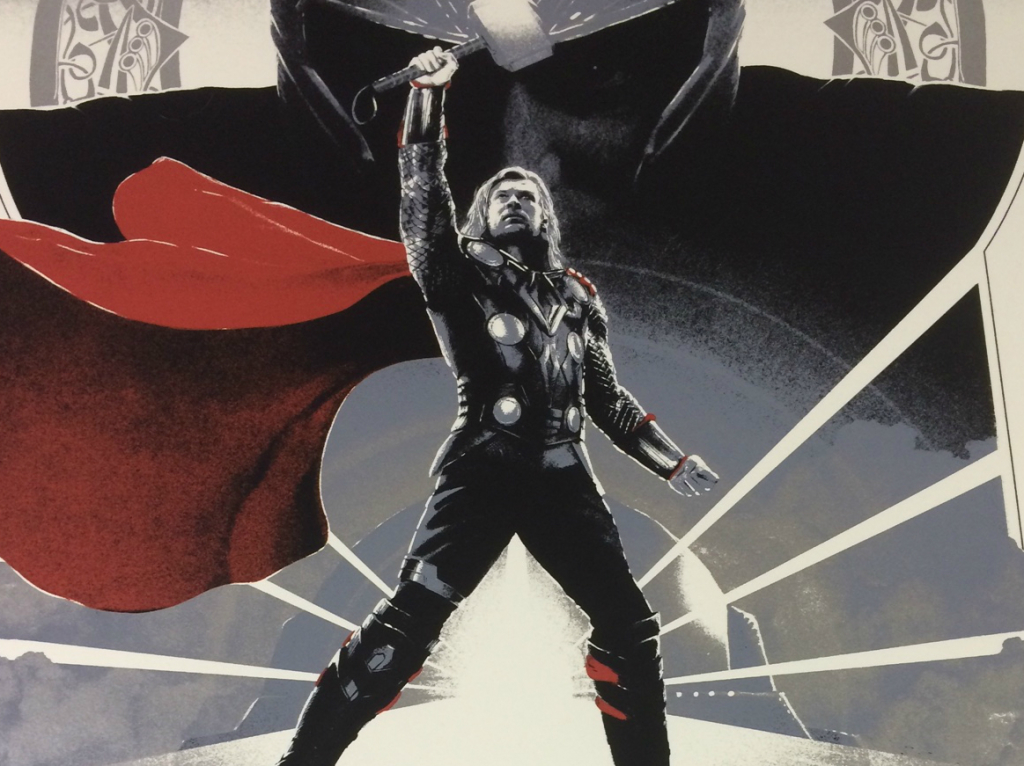 Here is the foil variant version: