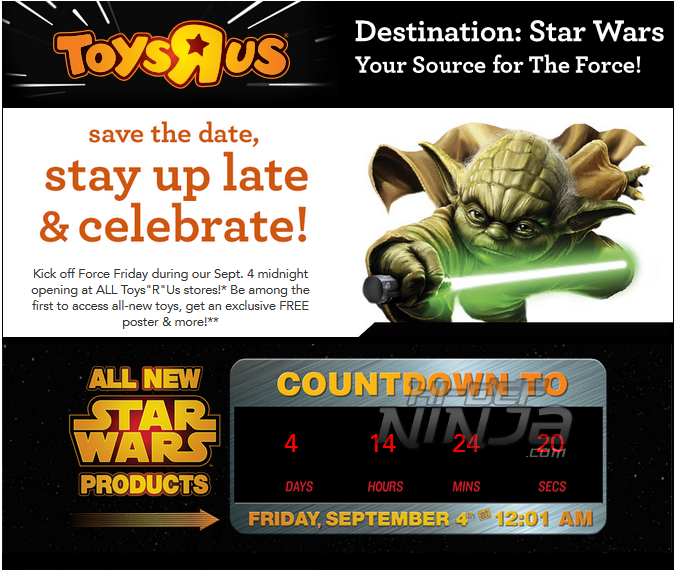 Unless you have been living under a rock, you can not avoid the news that September 4, 2015 is Force Friday. The Force was strong yesterday with the release of the upcoming STAR WARS toys; toys for both children and adults.
Living in New York, I decided to try my hand at the Times Square Toys "R" Us (TRU) events. So, what did that entail? An all day fan fest. Here is a list of events: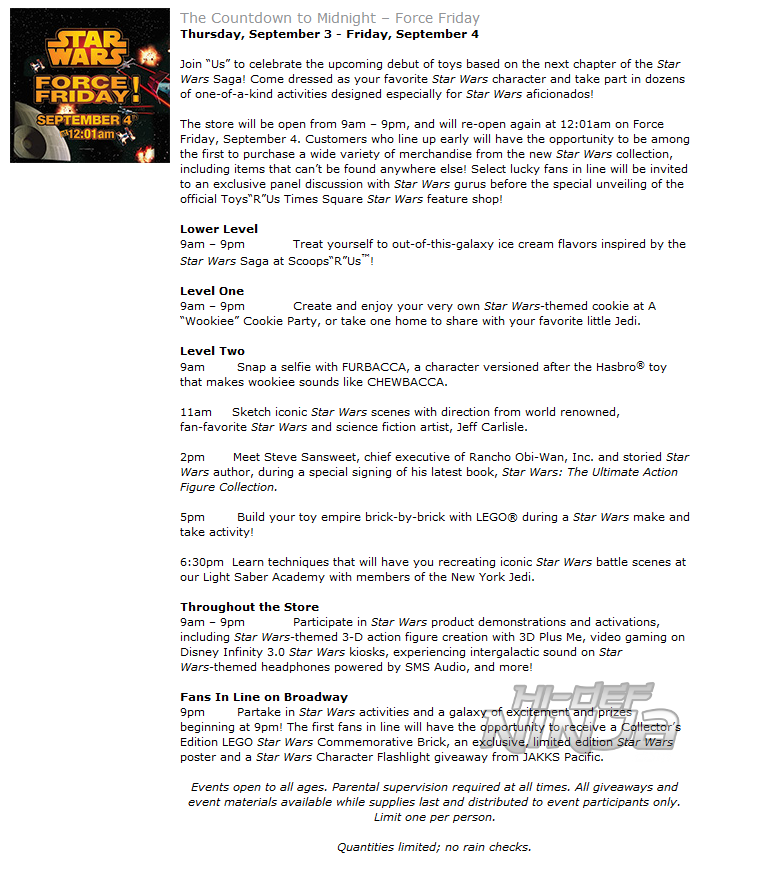 I was lucky enough to get in at 4:30PM — just in time for the build-and-take event — and I stayed all the way through to the midnight opening.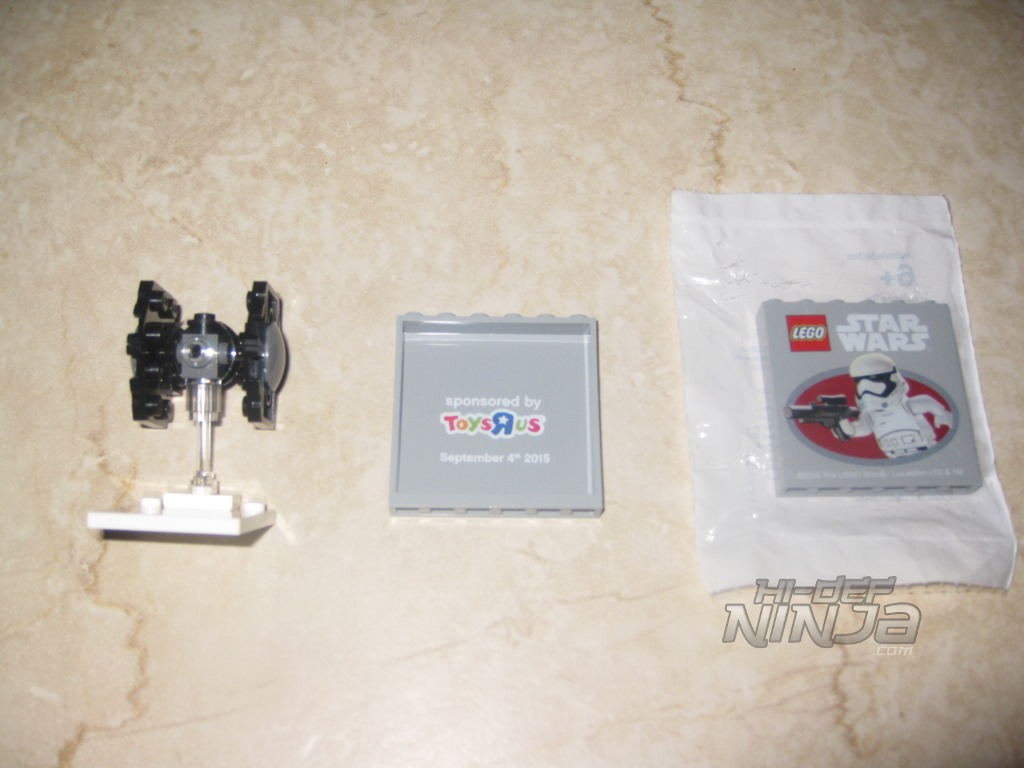 Throughout the store, they had display cases with a collection of Steve Sansweet's, the chairman and president of Rancho Obi-Wan, personal collection and a few other goodies.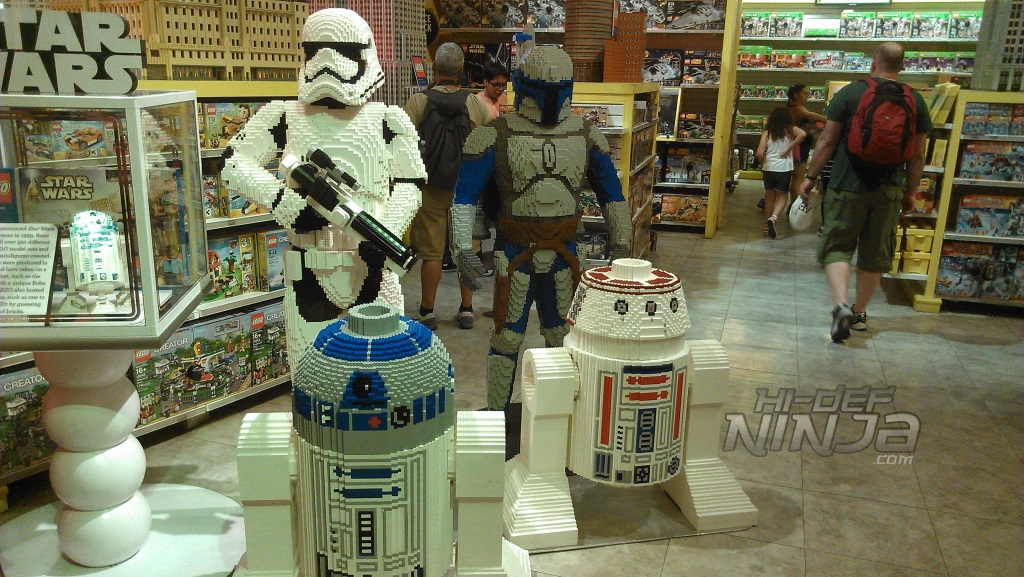 After getting in line at 5:30 and killing 4 hours chatting with other fans in line, TRU staff, and even a writer for StarWars.com, the festivities began to start with the TRU giveaways which included a commemorative brick, a poster, and a Jakks Pacific character flashlight.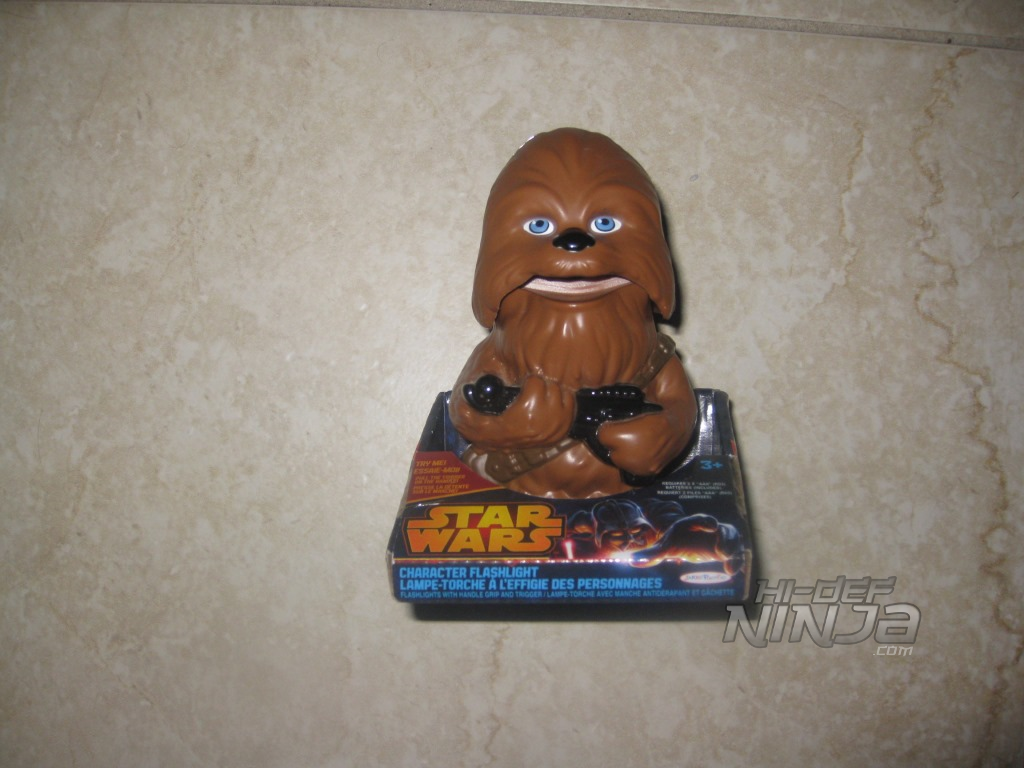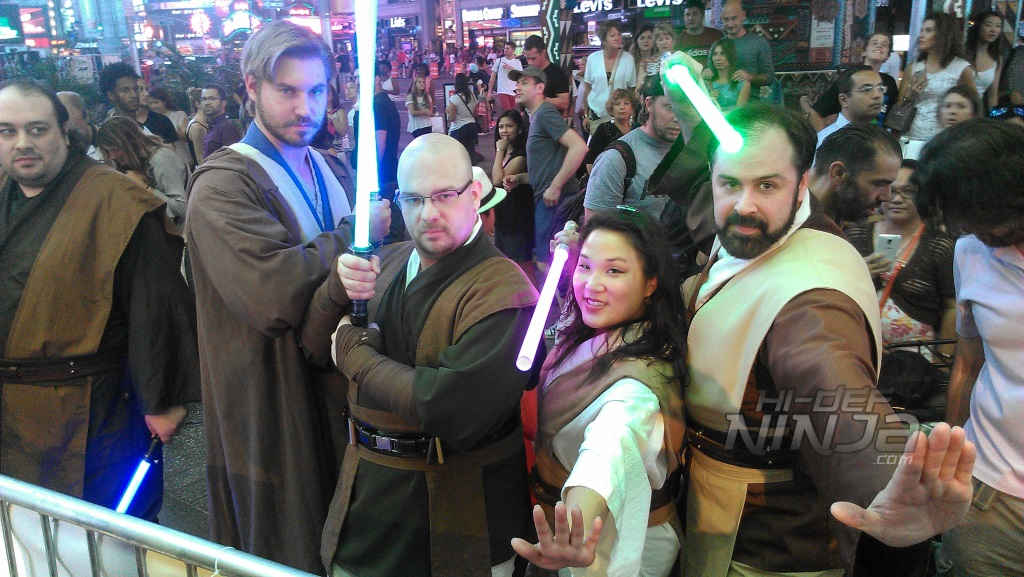 Then the fun began: apparently for being in line for 6 hours and participating in the events, the staff had a special event planned for 50 lucky fans, which I was lucky enough to be one of. We were first given a wristband and told not to ask questions!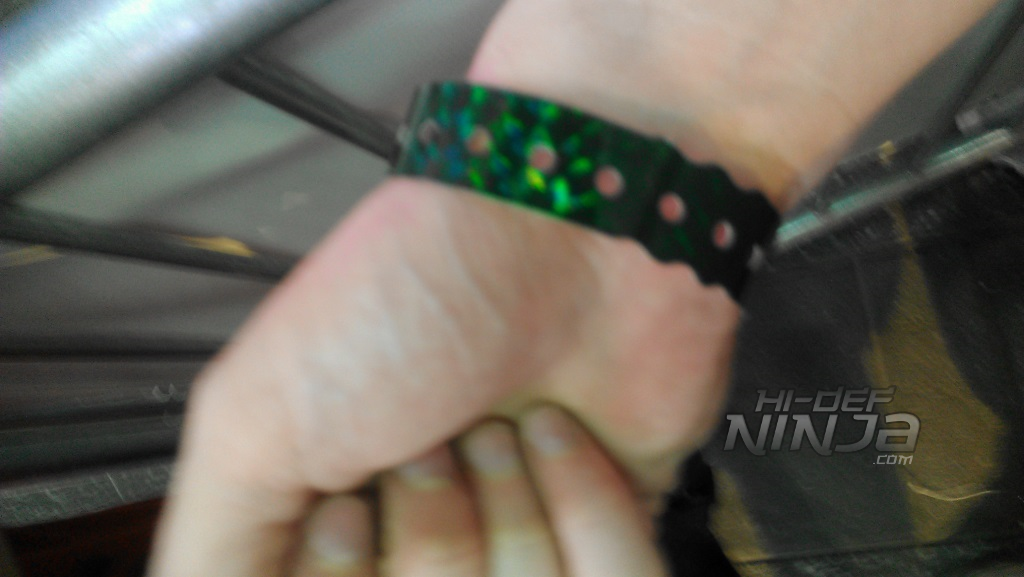 And so I didn't ask any questions, which ended up netting us a short panel moderated by Garrett from the Elvis Duran show with Steve Sansweet and Jeff Carlisle talking of their memories of STAR WARS and what makes it so special to them and others.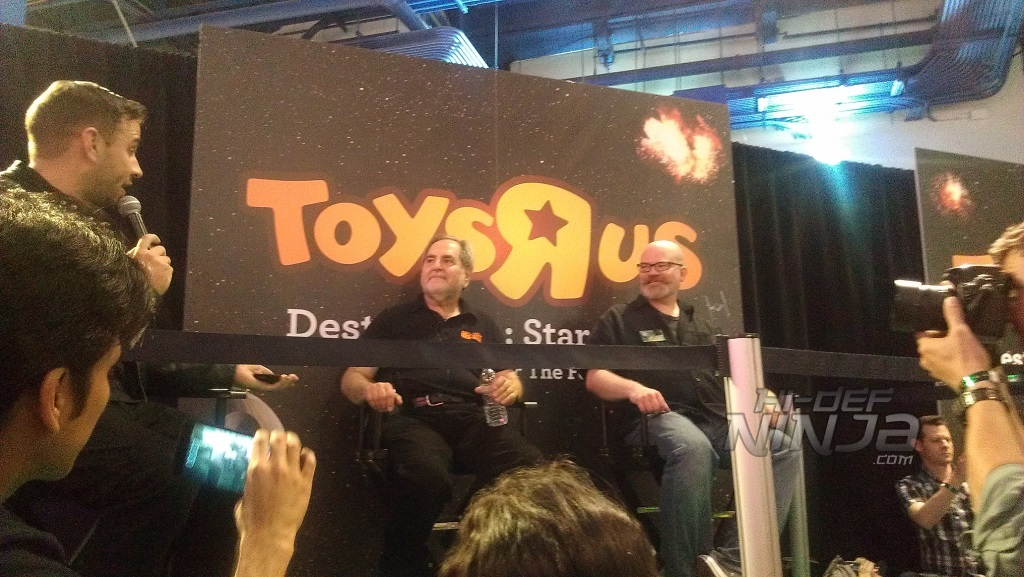 Following the panel — which ended about 10 minutes before midnight — we were all brought right up to the covered area protected by some non-First Order Stormtroopers for the big midnight reveal.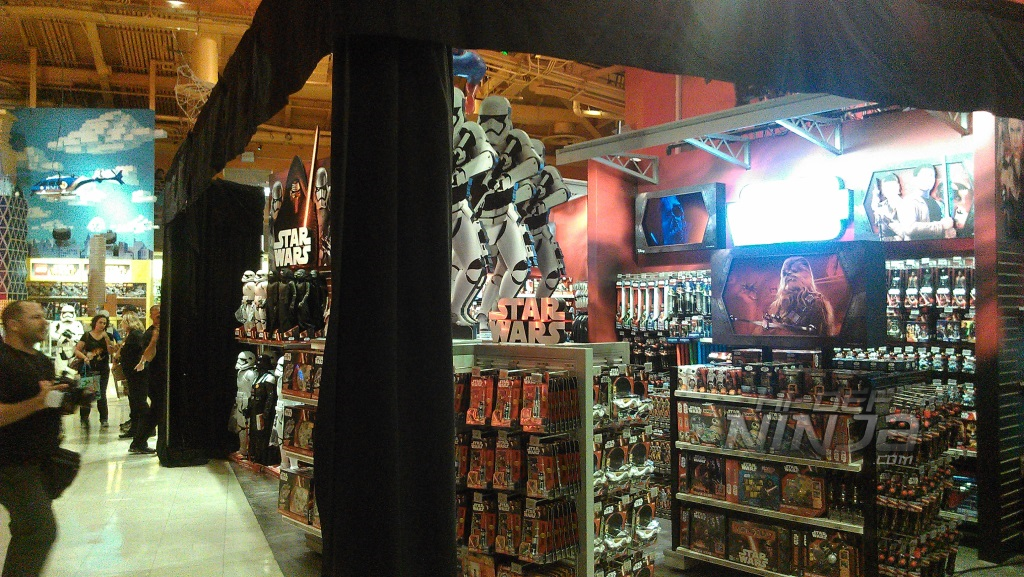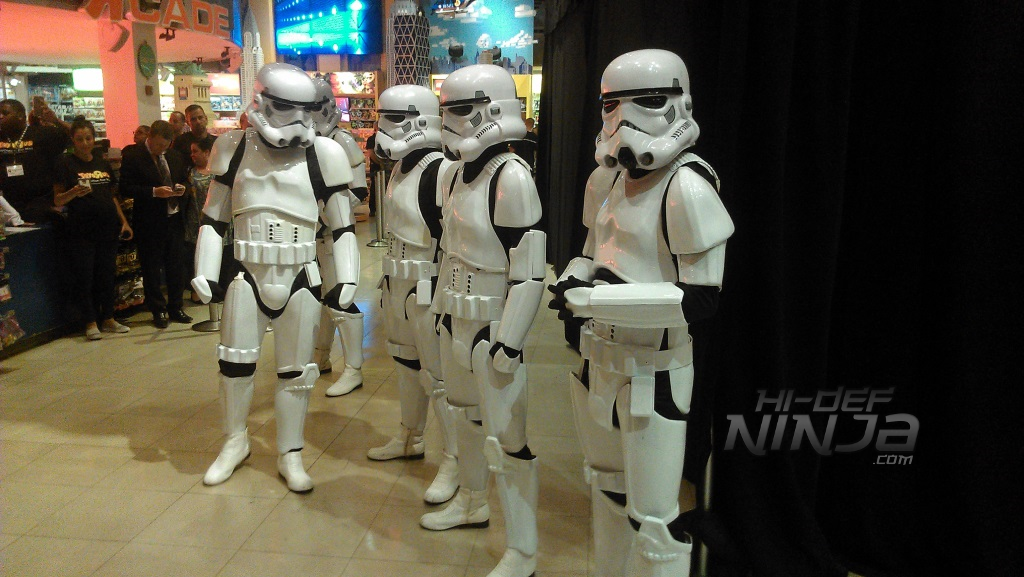 I will say it was very calm from what I saw considering there was not a huge rush into the store and people were being let in in waves. As I don't collect STAR WARS figures, I'm a bit lax in the toys department, but I did manage to pick up the Lego Poe Dameron's X-Wing Fighter ($79.95) and Rey's Speeder ($19.95). as well as what will likely be the hot ticket item this Christmas: the Sphero BB-8 App Enabled Droid ($149.95).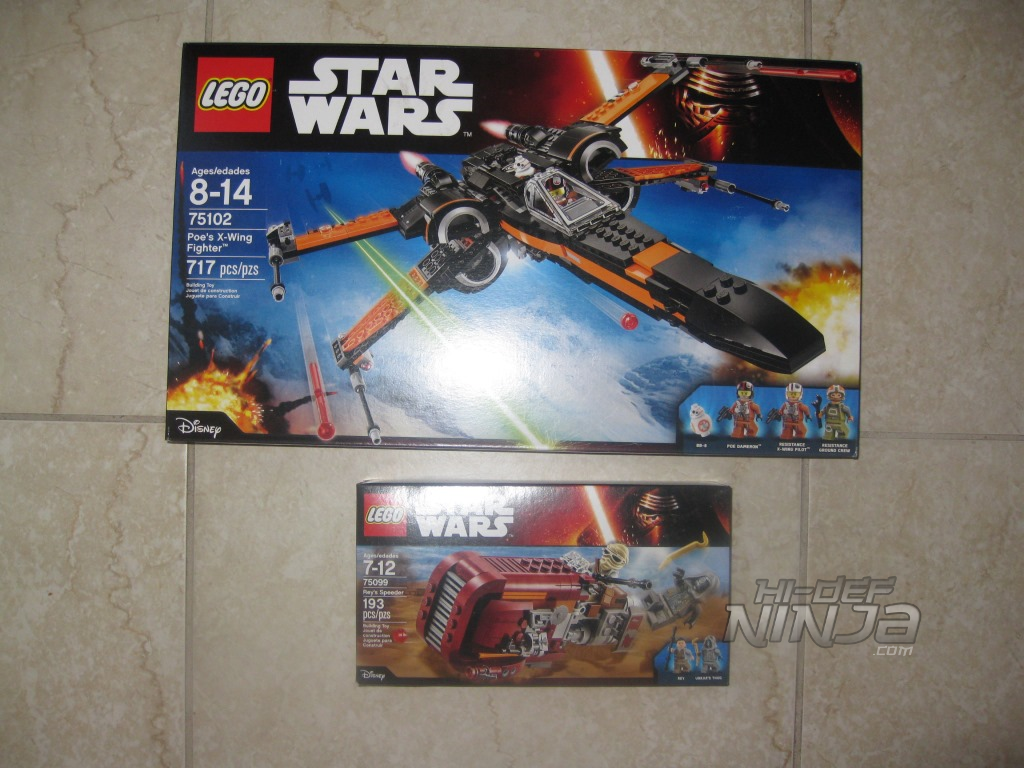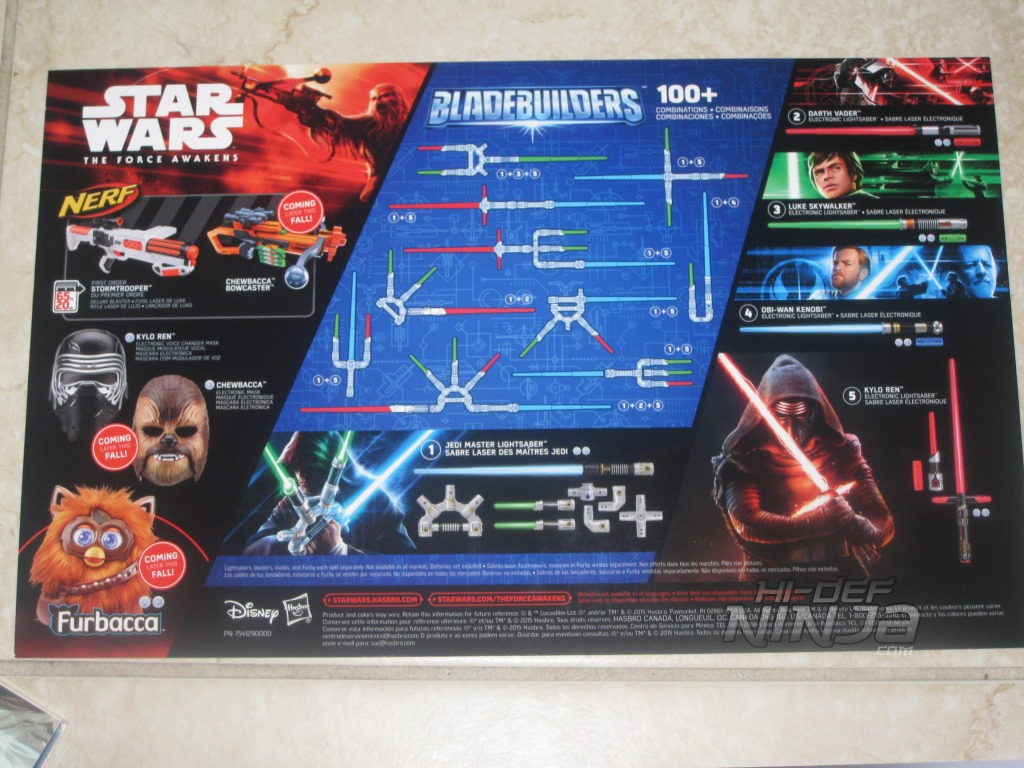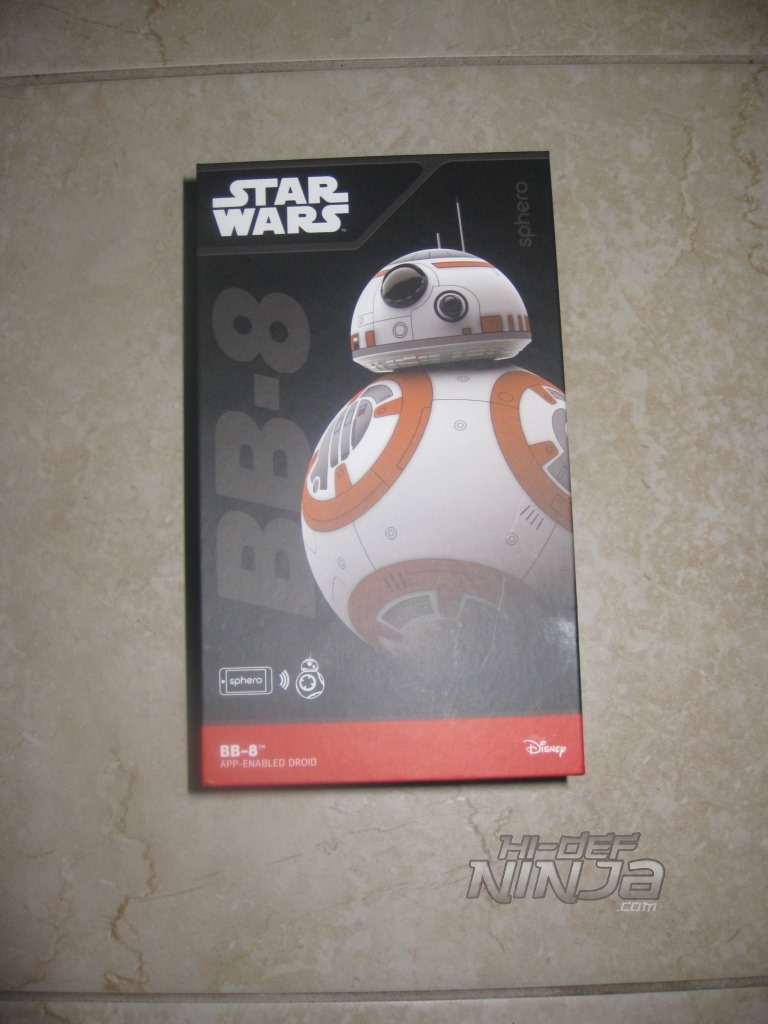 Oh, and here's a special video of TRU Times Square at midnight ushering in a new wave of STAR WARS toys!
httpvh://www.youtube.com/watch?v=vBaiO5Do3lg
And be sure to subscribe to the HDN Youtube Channel!