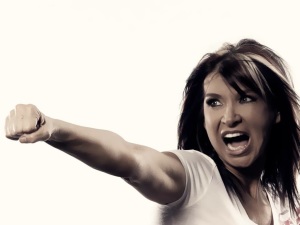 Action movies were a huge part of my childhood and were something I indulged in growing up whenever I had the chance. There were so many great stars to choose from: Van Damme, Stallone, Schwarzenegger, Seagal, Dudikoff and Norris, to name a few. One of my favourites, however, was Cynthia Rothrock. In what seemed to be a male-dominated genre, she lit up the screen with her electrifying array of moves. She was a breath of fresh air in a genre that was beginning to feel stale.
Now she's back. Cynthia Rothrock and Director Dean Meadows are asking all you movie fans out there to help them achieve their goal of bringing some old school, Grindhouse-style action back to our screens. Getting involved is simple, and there are some great perks available depending on how much you decide to pledge.
You can get all the info on how to help and also what perks are available via its Kickstarter link here. Action fans owe it to themselves to get involved with what is an incredibly exciting project.
Director Dean Meadows knows what the fans want and judging from the trailer on the Kickstarter page, is delivering in spades. You can also keep abreast of updates via the BITCHFIGHT Facebook page.