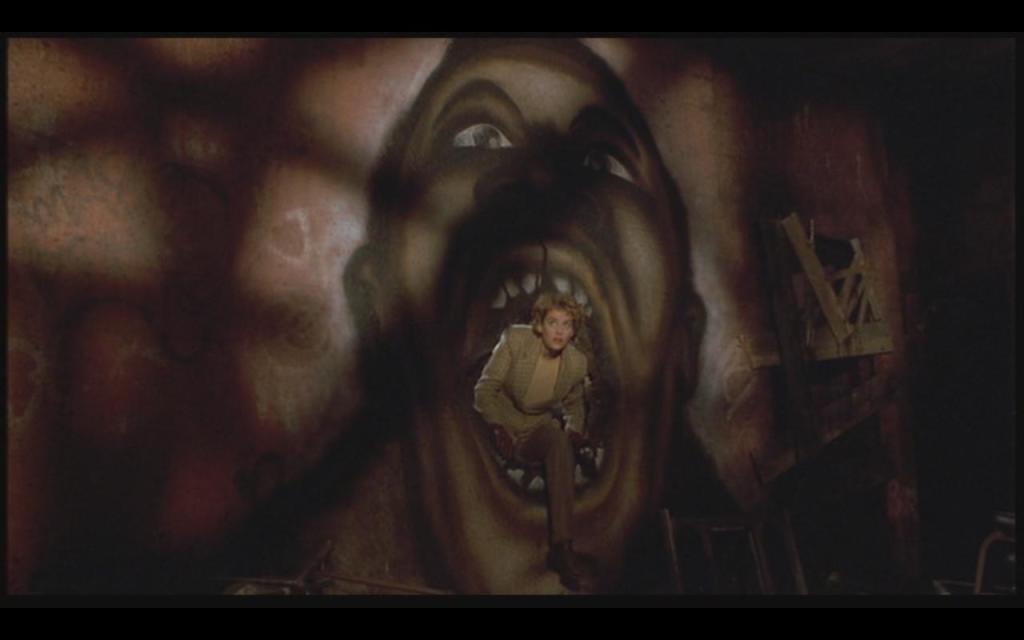 "Dare you say his name five times." To this day, I still can't do it, even though it's just a movie. CANDYMAN came out in 1992 and still ranks as one of the best horror movies ever made. This is a movie that still genuinely frightens me, and there are not many movies that have that honour. It's not because movies these days are chock full of CGI that makes horror films tepid; it's the fact that they are too lazy to create any sort of real horror to back the story up. Most resort to cheap scares with loud cues of music. That sort of stuff makes anyone jump. That's not horror, that's pure laziness. To generate fear, you have to really believe in your story and sell it to the audience. CANDYMAN does that. It hooks us on a legend, draws us in and then leaves us naked, knowing we can't fight the inevitable.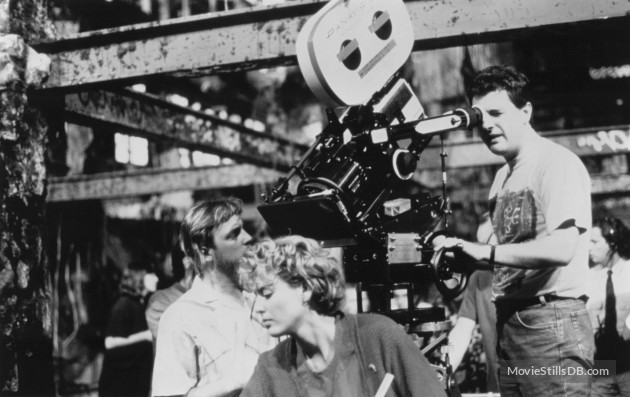 There are plenty of reasons as to why this is still a top horror movie. Tony Todd as the titular character is definitely one of these reasons. His gravelly voice lent a distinct air of menace to Candyman. His mannerisms and delivery of his lines also helped in cementing his character as one of the most memorable horror characters ever. His presence as Candyman oozes fear and he really encapsulates what it would mean to be an urban legend. You would most certainly fear him. Candyman is up there with Freddy Krueger, Jason Voorhees, Michael Myers and Clive Barker's other brilliant creation, Pinhead.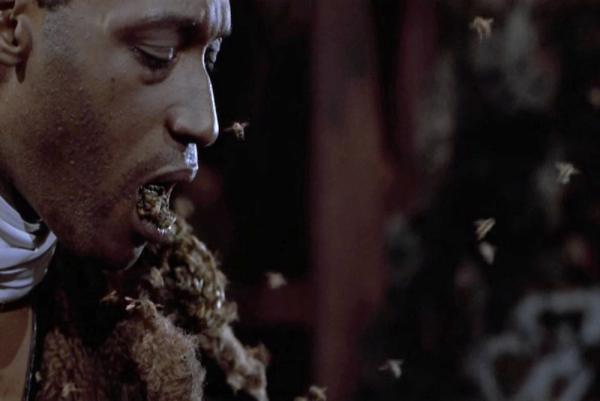 But it's not all Tony Todd. Bernard Rose delivered a sterling movie with his masterful direction. He had directed four movies prior to CANDYMAN, with the standout one being the chilling PAPERHOUSE starring Ben Cross. He gave an otherworldly view to the city of Chicago, being an Englishman. Having an outsider's view helps in looking at the city with fresh eyes and really delving into areas we don't normally see in films, in this instance Cabrini Green. The area of Cabrini Green is full of projects and poverty, or at least it was back then. It seemed apt that Candyman would let his legend flourish amongst those who had nothing but stories to share. The gangs that plagued Cabrini Green actually show up in the movie, as the crew would not have had such an easy time filming otherwise. Although the crew had an agreement with the gangs that they could film there, one bullet was fired at one of the crews vans, but nobody was hurt.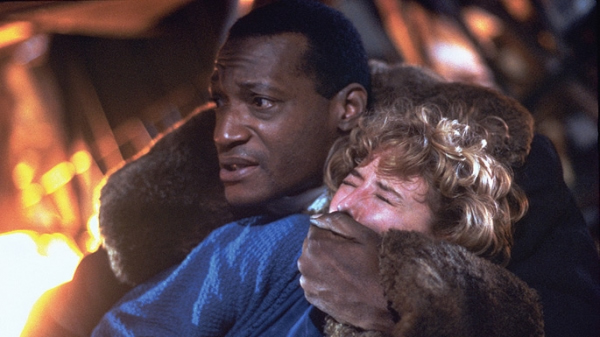 However, Tony Todd and Bernard Rose aside, what really lifts Candyman into the upper echelons of horror is Philip Glass' haunting score. Interestingly, Glass was angered after the release of the film. He scored the movie as he was led to believe that it was an independent horror with "integrity", but what was presented was something Glass felt was a big budget horror/slasher. He then withheld his consent to have any recordings issued until 2001. I myself, however, do not share Glass' sentiment. To label CANDYMAN a cheap slasher would be to do it a disservice. CANDYMAN is more than that. It plays on our fears and also our beliefs in urban legends. It's a story that banks on us believing in the unknown, then allowing the story of the hook-handed Candyman to envelope us in fear. How else do you explain the fact that many, including myself as I've stated already, have still not said Candyman's name five times in the mirror? Yes, it's fiction, but something that can still wield that sort of power over viewers cannot be forgotten and deserves to be held in the esteem that many horror fans do hold it.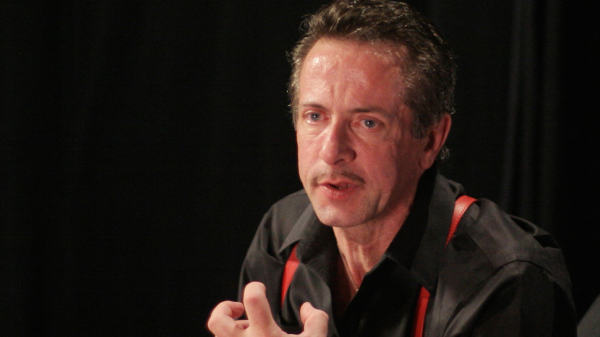 The story of Candyman comes from the mind of my favourite author, Clive Barker. The setting of the story however is not Chicago, but instead Clive's hometown of Liverpool, England. In the movie, there are a few small differences in how the story is laid out, but the essence of what makes Candyman scary in the book is retained in the movie. The short story is called The Forbidden and can be found in the Books of Blood Vol 4-6. It's a good read and something that fans of the movie should seek out, if not only to just compare the story to the movie. For the most part, the movie is very faithful. Character names remain, and Candyman's dialogue is practically lifted from the page. However, Helen doesn't save any baby in the story, as the baby has already been killed by Candyman. Though the most glaring difference between short story and film is strangely the thing the movie hinges on. In the story, Candyman is never summoned by anyone saying his name five times; he comes because Helen refuses to take the stories seriously, which is in the movie. Saying his name five times is very reminiscent of the whole 'Bloody Mary' urban legend, which as a hook for the movie (no pun intended), works really well in having the viewer buy into the legend.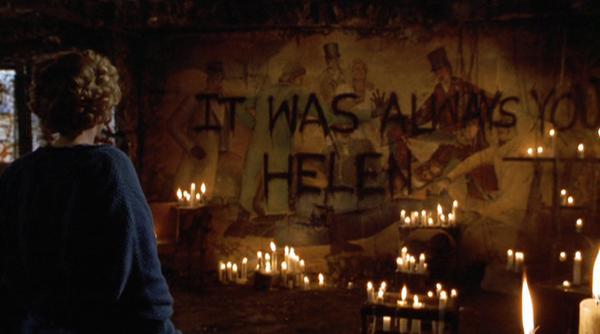 The making of CANDYMAN also has interesting aspects to it. Virginia Madsen who plays Helen was actually allergic to bees, and had to have an ambulance on standby when filming anything where bees were involved. The scene where Candyman kisses Helen with a mouthful of bees was a particular challenge, not to mention for Tony Todd who only had a small guard at the back of his mouth preventing the bees from going down his throat. Through the making of all three films, Tony Todd had been stung numerous times by the bees. The things we do for art, eh? Also, with the medicine chest on the wall exposing the dry wall between apartments, Bernard Rose discovered in his research that there had actually been a series of brutal murders committed, with the killers making use of the architectural flaw and sneaking into people's homes via this hole in the wall behind the medicine chest. That true life aspect is actually mentioned by Helen's friend in the movie, too. That alone is chilling before Candyman enters proceedings. Another interesting thing about the production of CANDYMAN was that Eddie Murphy was being considered for the title role. Yes, Eddie Murphy. Thank god sense prevailed and a more suitable actor was chosen.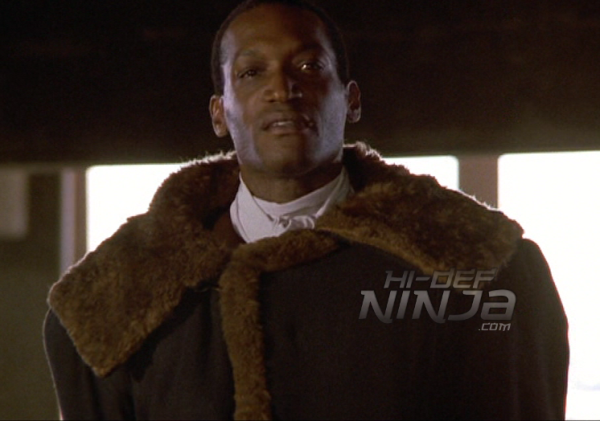 There were two sequels made after the success of this one. One was CANDYMAN: FAREWELL TO THE FLESH (1995) and the other was CANDYMAN: DAY OF THE DEAD (1999). FAREWELL TO THE FLESH was interesting enough, and does well in expanding the myth of Candyman. The character of Phillip Purcell, the professor who makes fun of Helen in the first movie, returns briefly in the sequel. DAY OF THE DEAD was a far weaker movie and offers some insight into how Daniel Robitaille became Candyman. Interesting as a curio, but that's it. Even Tony Todd himself has admitted that he did not care for the third movie. I cannot blame him. He does his best to make Candyman as menacing as he was in the original, but the script and supporting cast are so awful, that it can't be saved. Both sequels are not a patch on the original, and I'm afraid that's true of most horror movies these days. They really don't make them like they used to. I like to think Tony Todd still has another CANDYMAN movie in him, and I for one hope he gets to make it.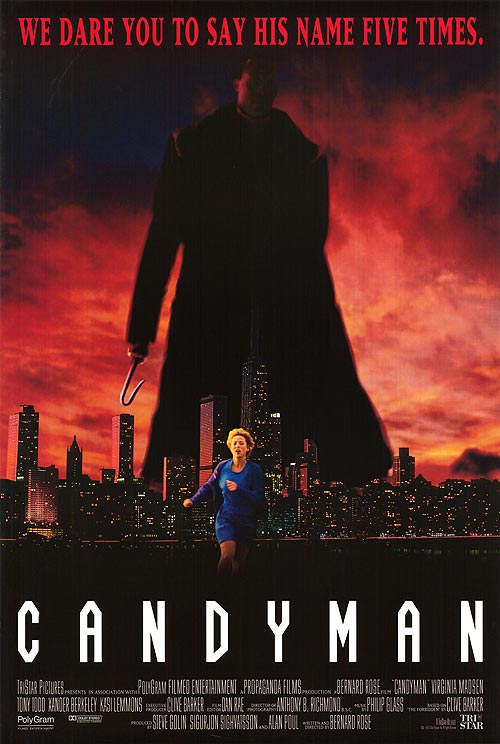 Jonathan McEvoy (Nightbreed1984)
———————
JOIN IN ON THE DISCUSSION AT HI-DEF NINJA'S 24/7 HORROR FORUM! #HDNHORROR