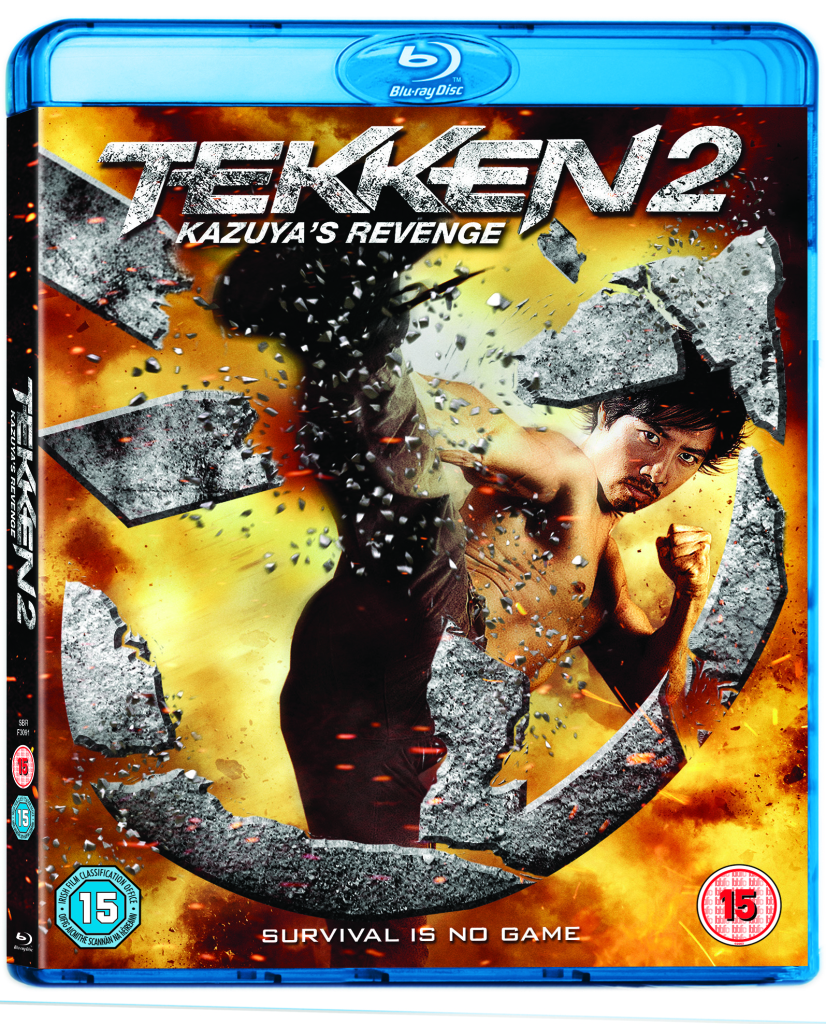 A young man, Kazuya Mishima, wakes up alone in an unfamiliar hotel room without any recollection of who he is or how he got there. He is tormented by flashes of his past and by the face of an ominous stranger. The next thing he knows, Kazuya is ambushed and kidnapped by an underground crime organization and, soon after, turned into a ruthless assassin. During a mission to assassinate a man named Brian Fury, Kazuya find that his target harbours clues to his true identity. With the help of Fury and a female assassin, Kazuya follows the clues, leading him to the lab of his reoccurring flashbacks. Here, he will finally confront his past and the ominous man of his nightmares, face the ultimate betrayal, and learn the truth about who, and what, he really is. TEKKEN 2: KAZUYA'S REVENGE is non-stop action from the first scene to the last.
Fancy being in with a chance to win a Blu-ray and a limited edition TEKKEN t-shirt? Look no further! We have three packs to giveaway! To be in with a chance of winning, simply comment below with a reply to the following question –
Out of all the games, which is your favourite TEKKEN character to play as and why?
Competition is open to UK residents only and winners will be emailed direct. Competition closes Friday 30th October, 1800 GMT.
TEKKEN 2: KAYUZA'S REVENGE is out on Blu-ray and DVD this Monday 19th October.
httpvh://www.youtube.com/watch?v=Zz9g-rinfvk
Order your copy now from Amazon.co.uk