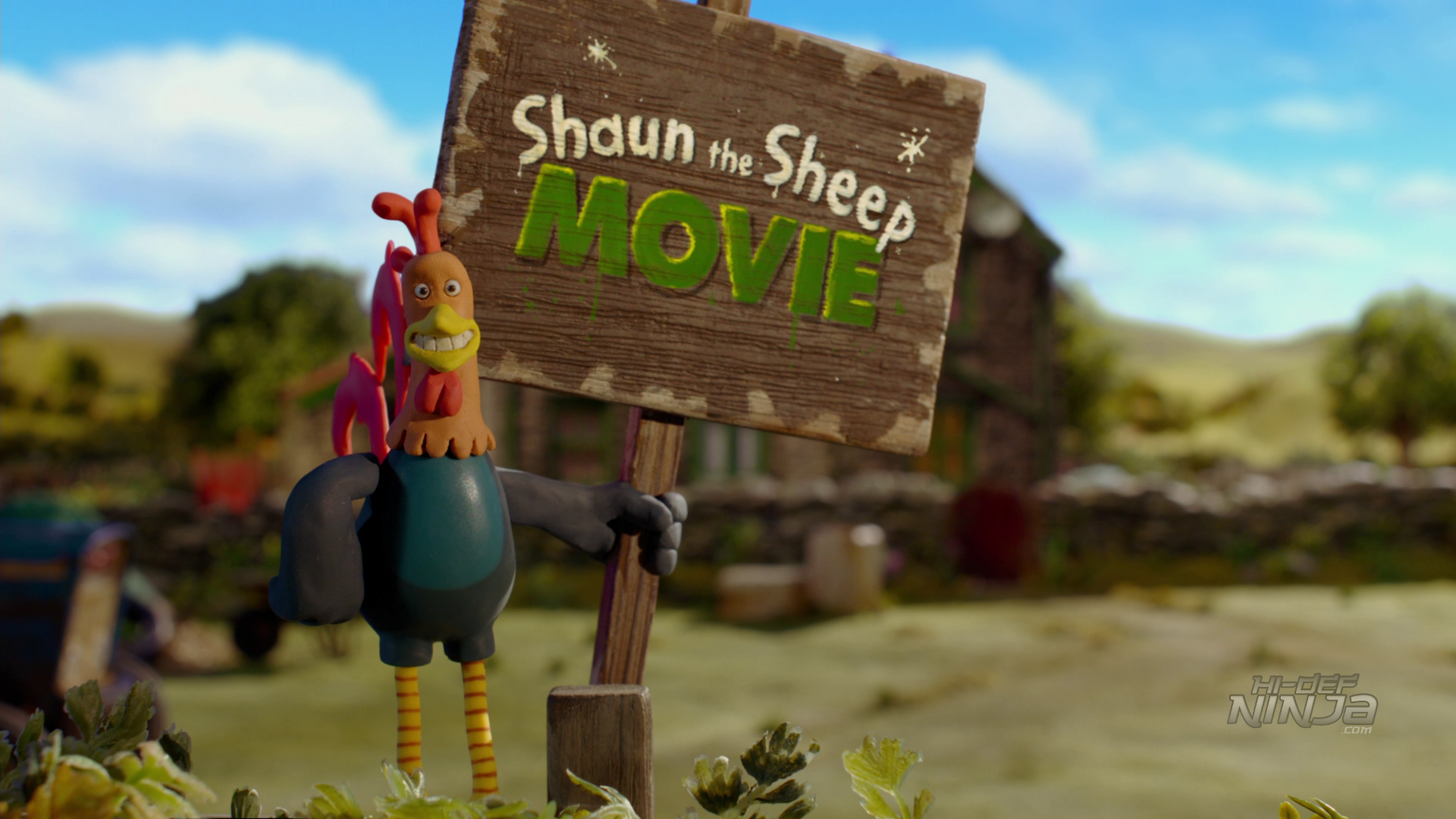 The delightful SHAUN THE SHEEP also feels a bit too long.
What happens when a children's film comes along that's really meant for adults?  In the case of Pixar's INSIDE OUT, the answer was box office gold.  But that wasn't the case in Directors Mark Burton and Richard Starzack's SHAUN THE SHEEP.  A critical success, it failed to bring in young audiences – or audiences at all – making just $19 million domestically from a $25m budget.   As it completes its run and arrives onto Blu-ray, we can now marvel at its sweet, affectionate side while glaring at its obvious faults.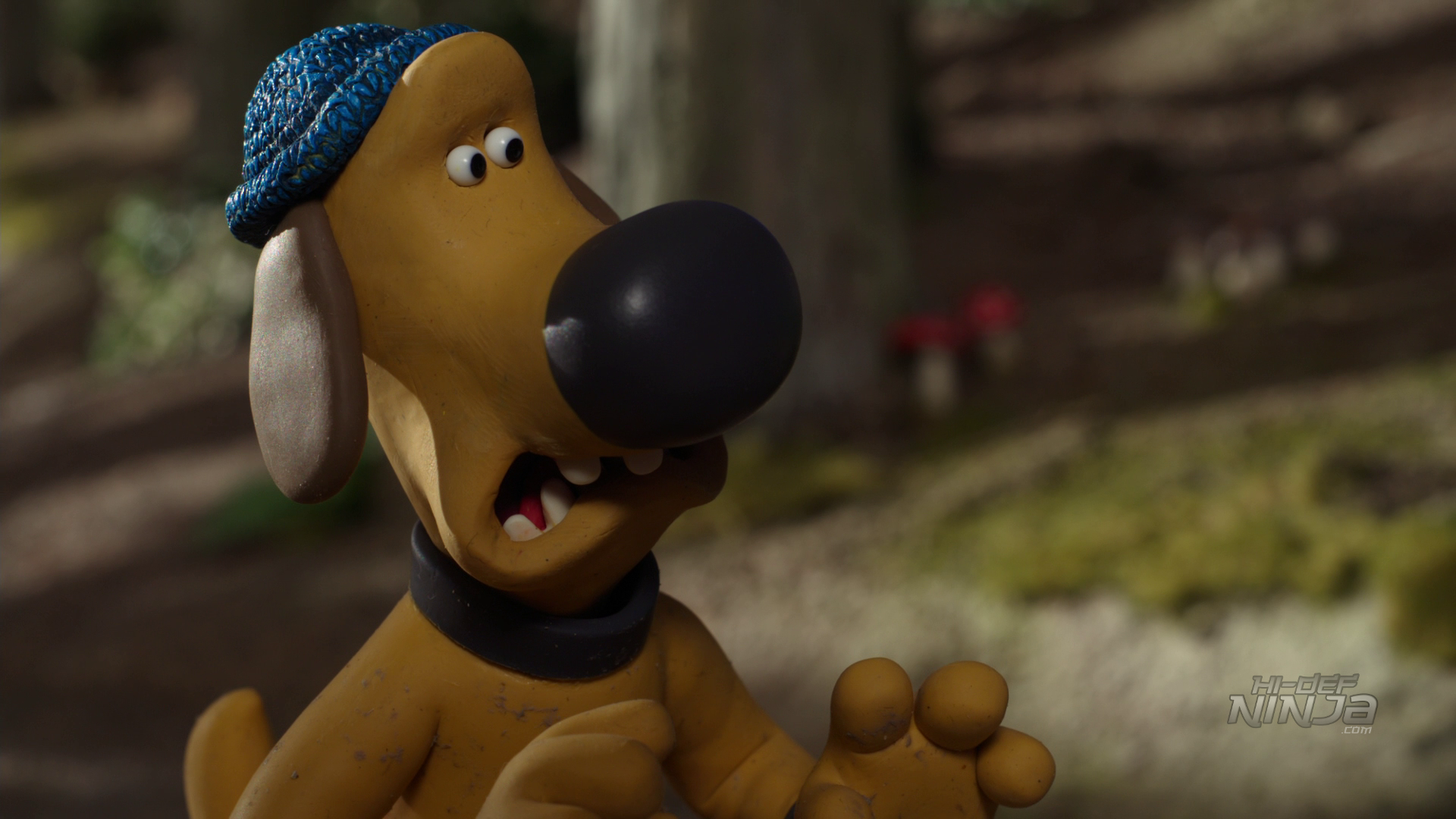 A group of woolly farm animals and their owner enjoy a carefree (but stilted) life of eating, being herded into pins, all while being taunted by the local gang of pigs. It wasn't always that way: Shaun and his family used to enjoy a happier existence with the Farmer, but times have changed, leading Shaun to desiring a day off. After he and the others trick Farmer into an afternoon nap, things go immediately sideways, leading all of them into a high-stakes journey into a local city. There, Shaun must jolt Farmer's memory back after an accident that's left him the new king of hairstylists while keeping an animal catcher from taking the entire flock and Farmer's dog to the shelter.
Perhaps the greatest weakness in SHAUN THE SHEEP is this simple fact: it's a non-speaking movie, unless you count the grunts and gestures by the stop-motion characters to be words. That never played well young kids, even though the comedy is precise, imaginative, and mostly clean. These characters, based on Nick Park's WALLACE AND GROMIT television series and shorts, have always appealed to adults and older teens, with this one feeling more like one of those episodes than a full-fledged tentpole. After awhile, the lack of any real speaking gets tiring, with the gesturing and grunting eventually feeling like an overworked family game.  But there are nice sequences as well, such as emotive Shaun's memories of Farmer as a young man stirring him to get his memories back. All of that will either lead you to cheer or feel a lot of malaise. It's not that Shaun is poorly done – on the contrary, its stop-motion and humor are top notch – but the lack of dialogue really begins to drag things around the second act.
That happens as the flock searches for the amnesiac Farmer, giving way to some funny skit comedy. But not all of it works, particularly in relation to the plot as some of their antics feel more like they need something to do before ultimately finding their owner. Beyond Shaun and his cousin Timmy (who is adorable), none of Shaun's family has much personality and ultimately aren't necessary to the story. Neither does Bitzer the Dog or any of the malcontents Shaun eventually meets at the local shelter. It's really skit comedy, definitely taken in smaller doses than movies will allow.
In an age when Hollywood is starting to question the effectiveness of CGI, SHAUN THE SHEEP arrives looking ready to lead the conversation back to practical effects. The universe Park and the directors have created is a slow, meticulous process and to their credit you actually forget that soon after the film begins. That sort of animation has always been the strength behind Park's franchise, and here Burton and Starzack need all the emote their characters can give, from big eyes to shaking little bodies as Thumper the animal catcher descends on the farm near film's end. Combined with the idea that everyone has a pet out there to love and the wild hi-jinks of the sheep and Bitzer the Dog, audiences might actually fall in love with Shaun the Sheep's youthful message.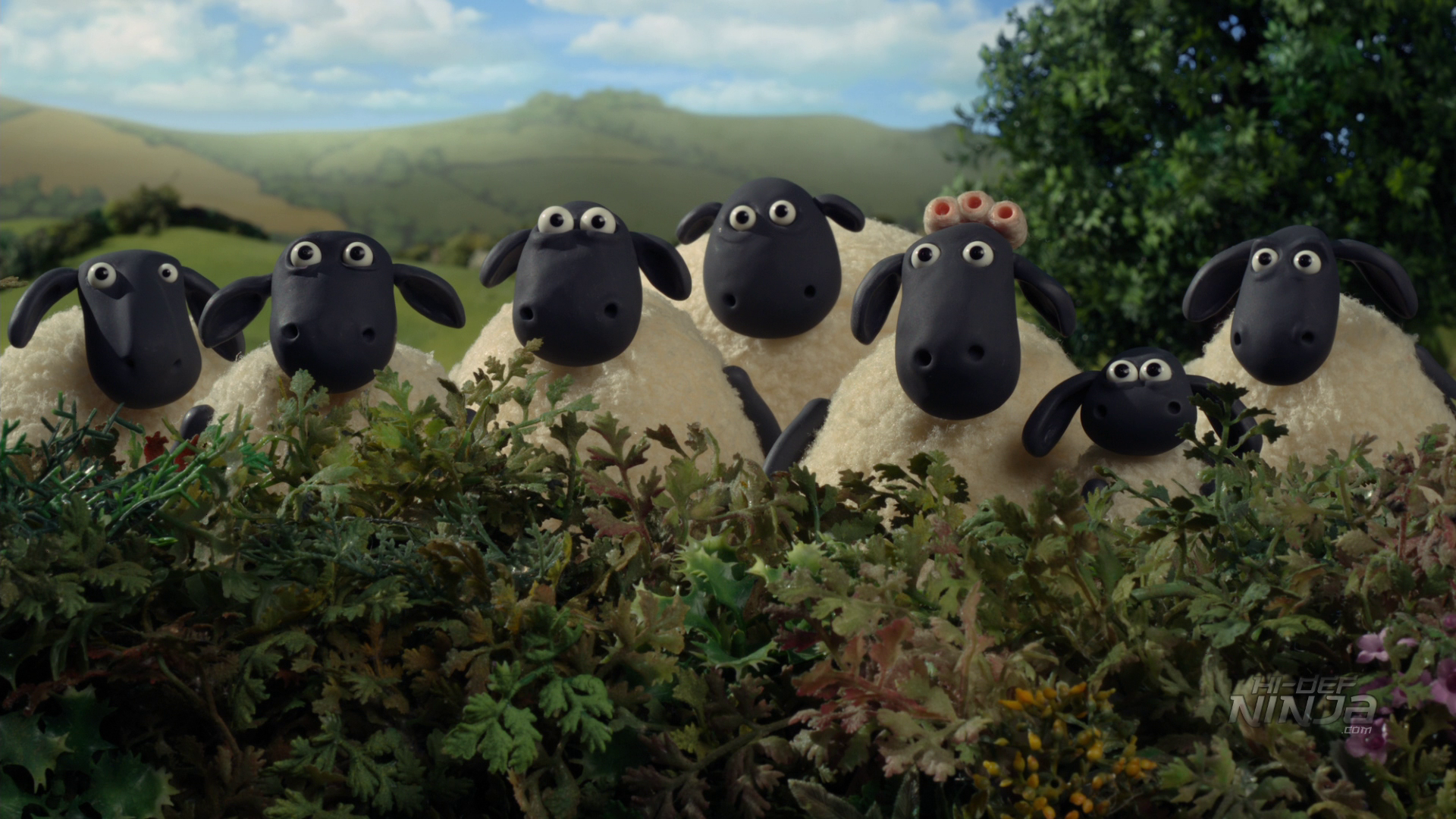 SHAUN THE SHEEP is beautifully presented by Lionsgate in a solid MPEG-4/AVC transfer. With the advent of digital technology, stop-motion has largely been replaced with CGI. Luckily, Shaun reminds us that this charming XX still has relevance. Colors are as natural looking as can be expected, considering that no human beings were harmed in this film. Backgrounds and props look terrific, like we're living in a make-believe city in which characters like Shaun could thrive. Although some of those 'actors' shift their unnaturally in their motions, the Blu-ray transfer Does an admirable job of retaining those quaint elements. Grain is retained while showing off exceptional clarity and depth. And as always there's no evidence of banding, aliasing, or edge enhancement to the print.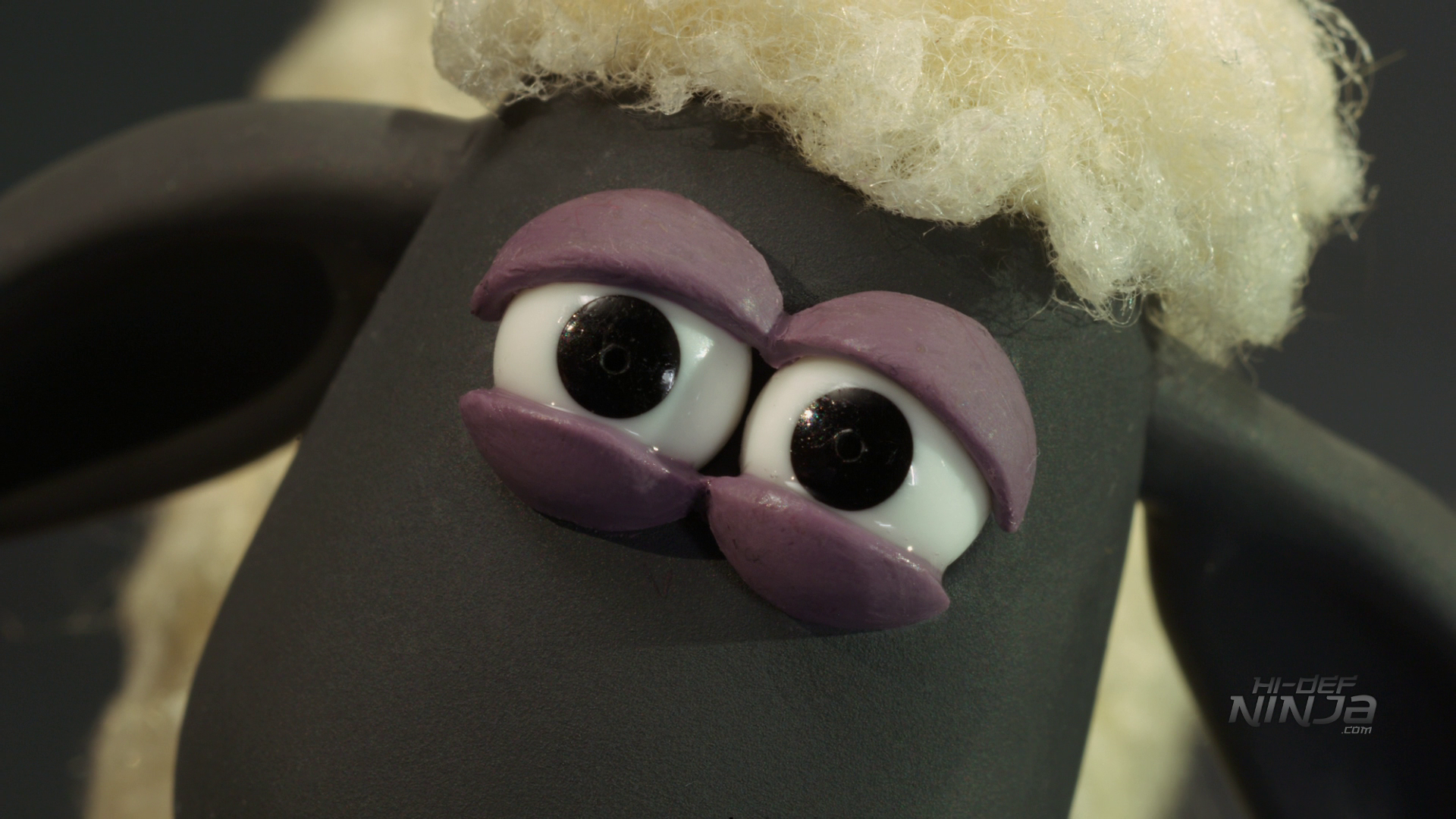 SHAUN THE SHEEP arrives with a very good DTS-HD Master Audio 5.1 audio track that immerses the listener in Shaun's world. Given the fact that there's no speaking roles here, we're gifted a nice ambient environment, along with a bevy of crystal-clear sound effects. Phasing in the forward speakers moves the action well, while the LFE pulses when needed, especially during the runaway trailer scene. But it's the surrounds that bring home the bacon (or in this case, the lamb). We get a collection of foot traffic, mumbling by the humans, and a variety of animal sounds including birds, all expertly placed. It's a well-balanced track, but probably not worthy to test your system.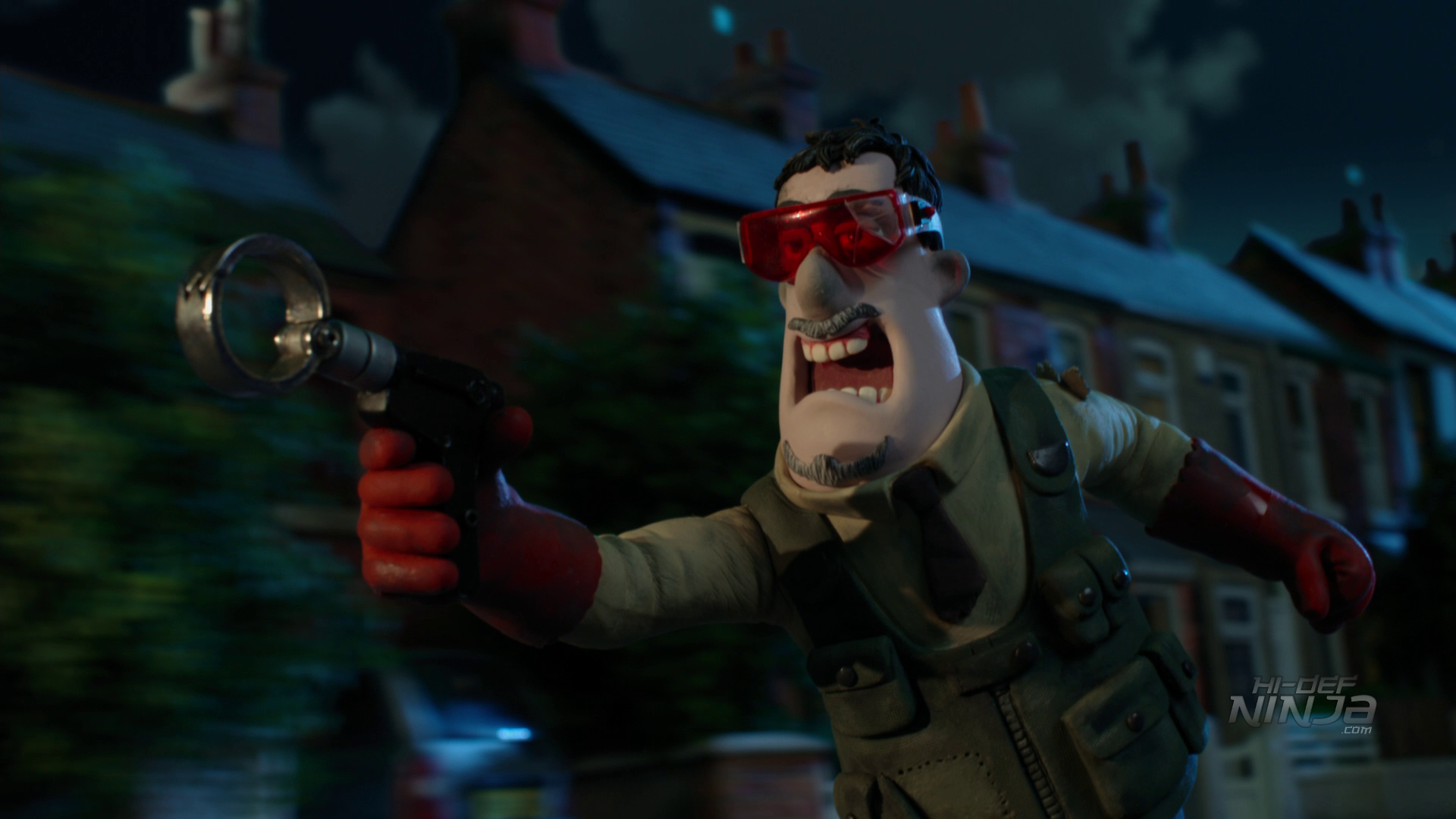 Unfortunately, SHAUN THE SHEEP fails to deliver an interesting set of supplements. First of all, there's no director's commentary, which would have yielded significant insights into the stop-motion process. But what we're given either lacks depth or fails to keep our interest. At least each of these are presented in HD:
Making the Shaun Movie (12:20): What starts as a unique presentation with the crew acting out various scenes becomes a more traditional affair. Good information is shared, but overall it's a bit lacking.
Meet the Characters (3:57): This featurette focuses on not just the characters but the overall plot of the film.
Meet the Crew (3:05): This one is pretty self-explanatory.
Parody Poster Gallery: One of the best elements of the marketing was a series of posters. Ant-Man, Mission: Impossible – Rogue Nation, and Fantastic Four are all featured here.
Our evaluation copy arrived as a Blu-ray/DVD Combo with an Ultraviolet copy of the film. The raised slipcase is attractive, but there is no interior artwork. At the time of this posting, we were unaware of any special editions or alternate packaging.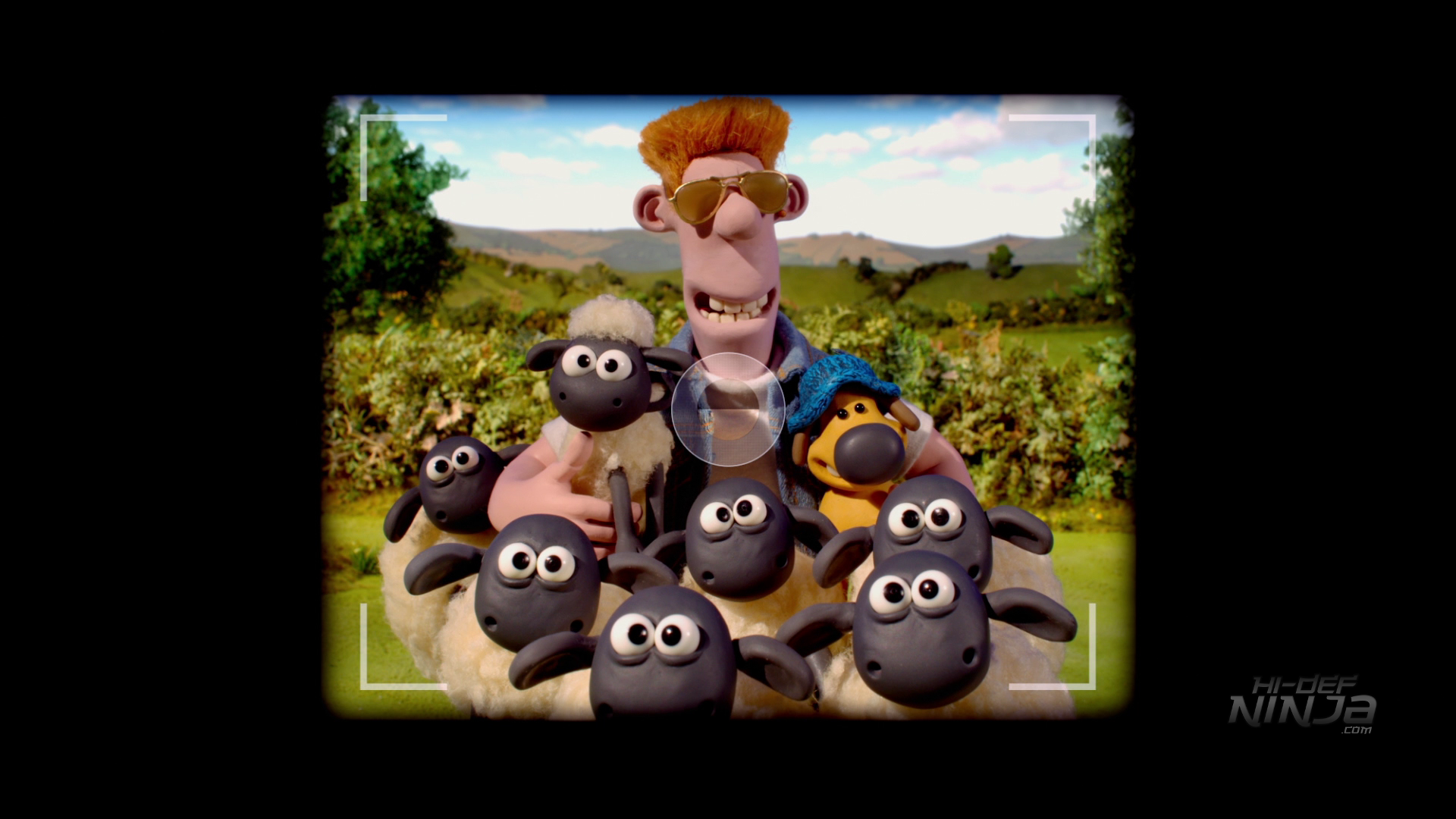 SHAUN THE SHEEP is not your average animated film. It's certainly not made for younger children, who will probably find the lack of dialogue tedious; but it might be too on-the-nose for adults to cherish. The home release is nice but its selection of supplements is thoroughly unimpressive. I'd recommend it only if you're a hardcore fan or had an interest (but missed it) when it was originally released in theaters. Let's hope it finds new appreciation in the home market, but it's unlikely to enjoy the same renaissance that DREDD and other films have recently enjoyed.  That doesn't mean a rental shouldn't be in your plans, as its delight and sheer wholesomeness might be worth your time.
SHAUN THE SHEEP is rated PG for rude humor and has a runtime of 82 minutes.
Discuss this review with fellow HDN fans on Facebook. On Twitter, follow us at @HidefNinja, and follow author Matt Cummings at @mfc90125.