Charlie Chaplin is arguably the finest actor when thinking of the days of early film.  He has made audiences laugh with his signature mop-top of curly hair, his black mustache over a mischievous smile, and his cane.  Almost a century ago, Chaplin signed a 1-year contract with the Essanay Film Manufacturing Company for a salary of $1,250 per week.  If he was offered that today that comes out to $29,729.75 per week or $1,545,947 per year with inflation.  In that year, he went on to make 14 amazing films which have been restored by Fondazione Cineteca di Bologna and Lobster Films.  These films have been painstakingly authored as a part of a 12-year project to restore all of his films from 1914-1917.  
It truly is an amazing thing to see these old films look as good as they do.  They are a rich part of American history and culture in the early days of cinema.  One common theme (if you want to call it that) is the different social classes during that time. There are the well-dressed folks in flapper dresses and tuxedos who are the rich folks living it up.  As for the not so wealthy, you see them trading their watches for food and most likely wearing the same suits every day of the week.  You can see that Chaplin liked to portray himself as a man down on his luck without a place in society.  He is that guy that stands out in the crown.  I feel like this is mostly to appeal to his audiences who, for the most part, were the financially challenged.
My favorite film from the collection is hands down THE CHAMPION.  The setup is that Charlie is fat broke with 2 dogs to his name: a bulldog and a hot dog.  He finds himself being a sparring partner to a boxer for money.  Not only is Chaplin trying to figure out if this job is worth the risk but you can read his emotions perfectly.  I honestly couldn't stop laughing.  This is pure comedic genius.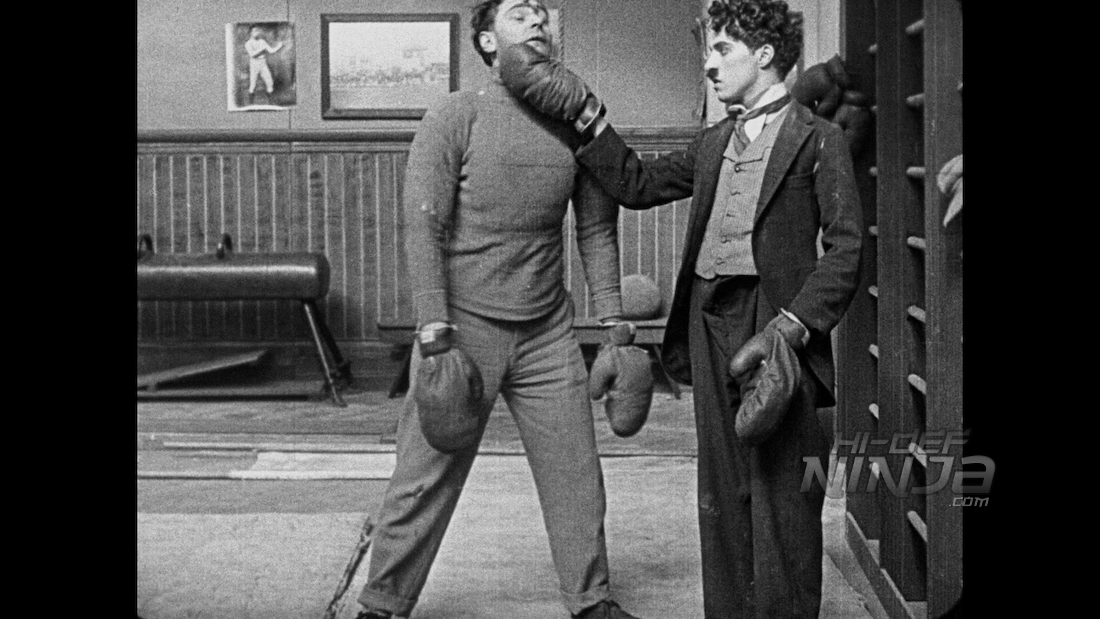 Flicker Alley has released CHAPLIN'S ESSAY COMEDIES 1915 in a 5-disc Blu-ray-ray & DVD box set.  It comes in a slipcase and booklet guide for the films.  
The Films Included:
HIS NEW JOB
A NIGHT OUT
THE CHAMPION
IN THE PARK
A JITNEY ELOPMENT
THE TRAMP
BY THE SEA
HI REGENERATION
WORK, A WOMAN
THE BANK
SHANGHAIED
A NIGHT IN THE SHOW
CHARLIE CHAPLIN'S BURLESQUE ON CARMEN
POLICE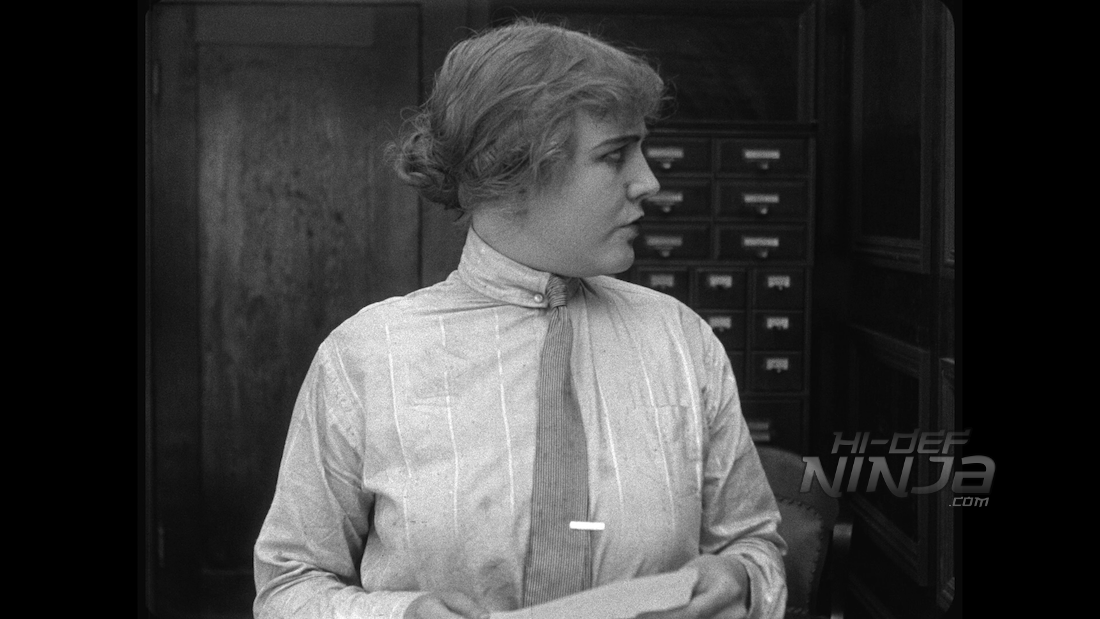 With such an extensive restoration of films that are about 100 years old, the transfer looks excellent.  Of course there are going to be lines, scratches, and speckles of dirt due to many factors that are unavoidable.  First off, the condition of how the films had been stored weigh heavily on the picture.  Some of these films have been reconstructed from multiple sources to get the best images possible.  There is plenty of detailing such as in the film THE CHAMPION, the braids in the ropes of the boxing ring can be easily made out.  As for the contrast, that comes off as a little odd at times.  Some large sections can quickly go from dark with plenty of grey to washed out brightness.  However, if the source material has lost some of the images in those frames, there is nothing that can be done.  I am very pleased with the way these films look and you can see the love put into these restorations.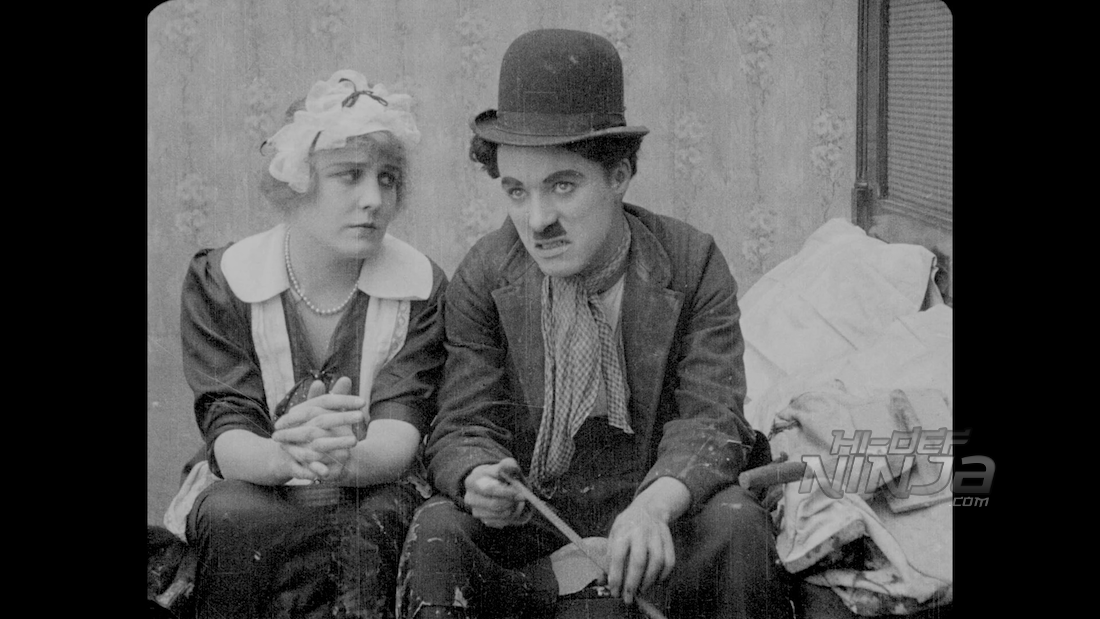 The only track on the release is a DTS-HD MA 2.0 mix that does an adequate job of recreating the effect of the live bands playing during a film.  The pianos and organs that sound like the "The Mighty Wurlitzers" sound as if you're sitting there watching these live.  The scores and music has been compiled by various people such as Robert Israel, Rodney Sauer, and Mont Alto Motion Picture Orchestra.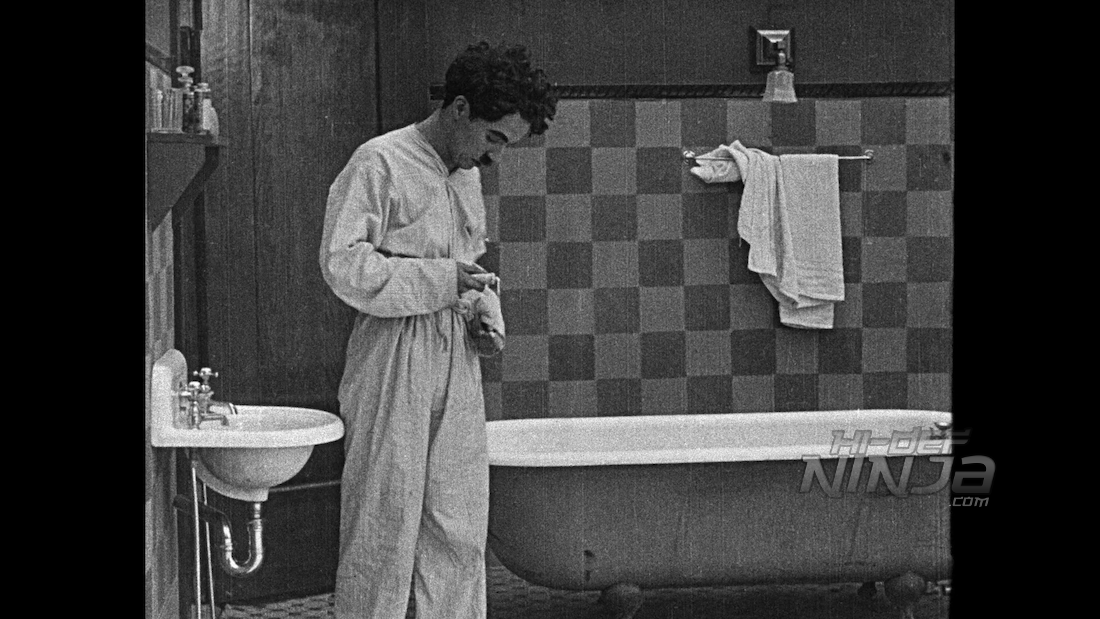 The bonus features are 2 films starring Charlie Chaplin: TRIPLE TOUBLE and CHARLIE BUTTS IN.  They look like someone either tried to restore them or they were too far-gone to include with the other films.
Bonus Features:
TRIPLE TOUBLE
CHARLIE BUTTS IN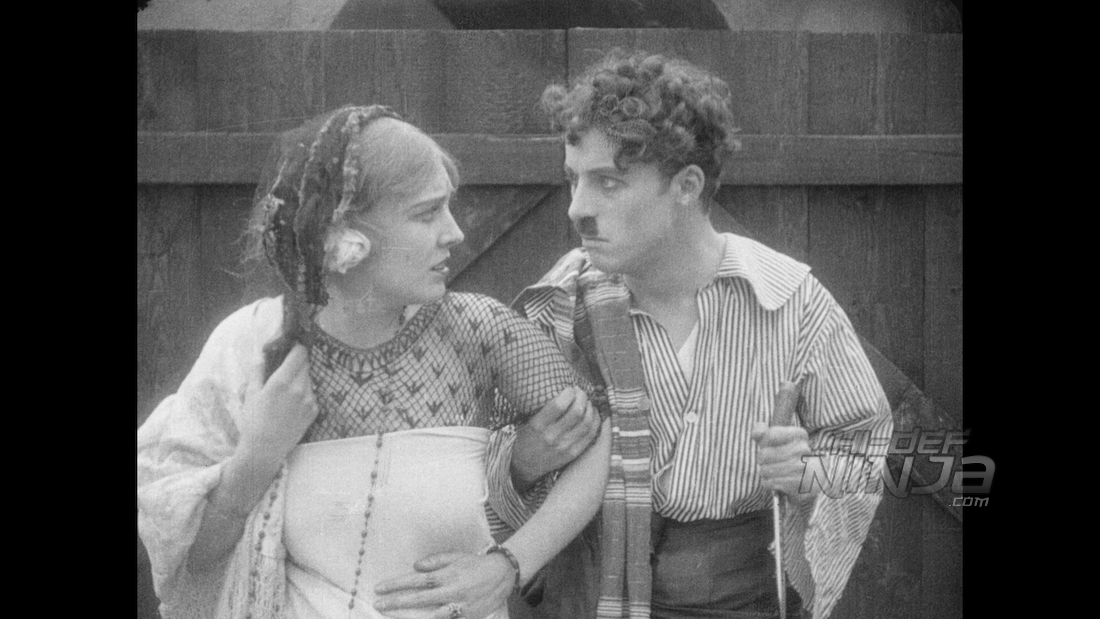 Disc Details
5 Disc Set w/2 Blu-rays and 3 DVDs
Running Time
405 mins
Edition Ratings
Not Rated
Region Coding
Region A
Video Resolution
1080p AVC MPEG-4
Aspect Ratio: 1.33:1
Audio Mixes
DTS-HD Master Audio 2.0
Subtitles
n/a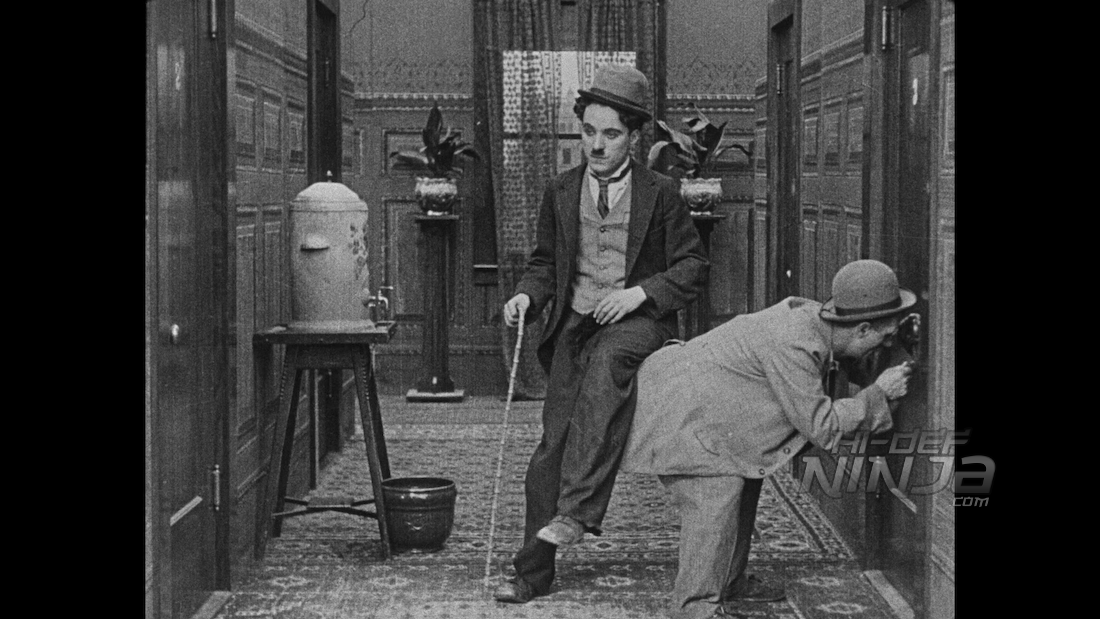 Flicker Alley has really released something special with this collection.  These culturally important films capture the spirit of the time period.  Charlie Chaplin was the premier name in entertainment and he created these wonderful movies that would go on to influence cinema for a century.  This release is worth checking out for both the Chaplin fans and students of cinema.  They will not disappoint.
Order your copy of CHAPLIN'S ESSANAY COMEDIES from Amazon