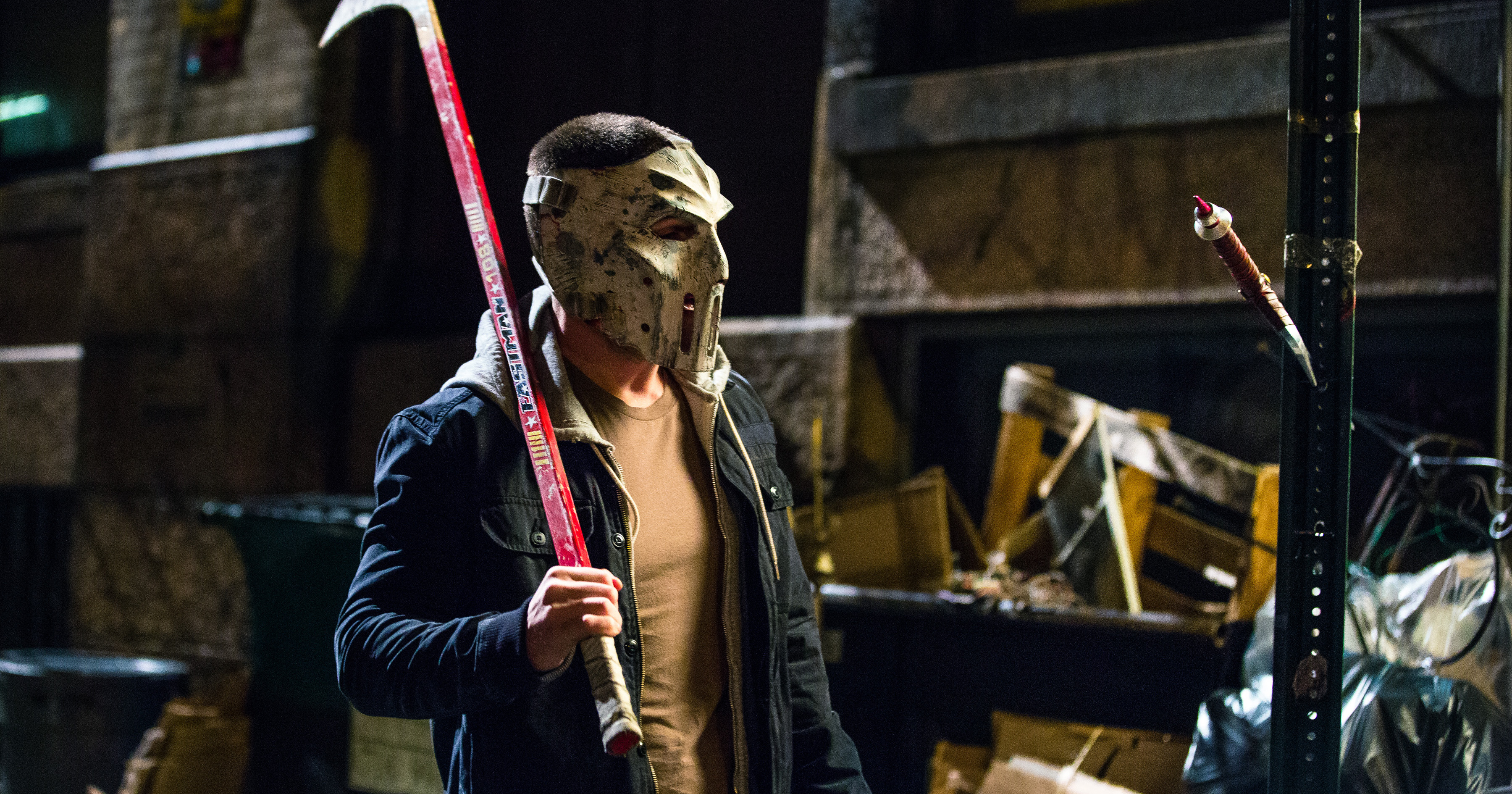 The trailer for the upcoming sequel TEENAGE MUTANT NINJA TURTLES: OUT OF THE SHADOWS has arrived and it is looking pretty. Reprising their roles are Megan Fox as April O'Neil, Will Arnett as Vern Fenwick, William Fichtner as Eric Sacks, Alan Ritchson as Raphael, Noel Fisher as Michelangelo, Johnny Knoxville as Leonardo, Jeremy Howard as Donatello, and Tony Shalhoub as Splinter. Stephen Amell is playing Casey Jones, Gary Anthony Williams is playing Bebop, and Stephen "Sheamus" Farrelly is Rocksteady.
Bebop and Rocksteady were planned for the first film, but the creators went a different way. Amell as Casey Jones is a nice change for the actor, who plays a dark vigilante as The Green Arrow on The CW's ARROW. The new characters look true to the comics/animated series and I'm glad they are adding these staples in the universe.
TEENAGE MUTANT NINJA TURTLES: OUT OF THE SHADOWS hits theaters on June 3, 2016!