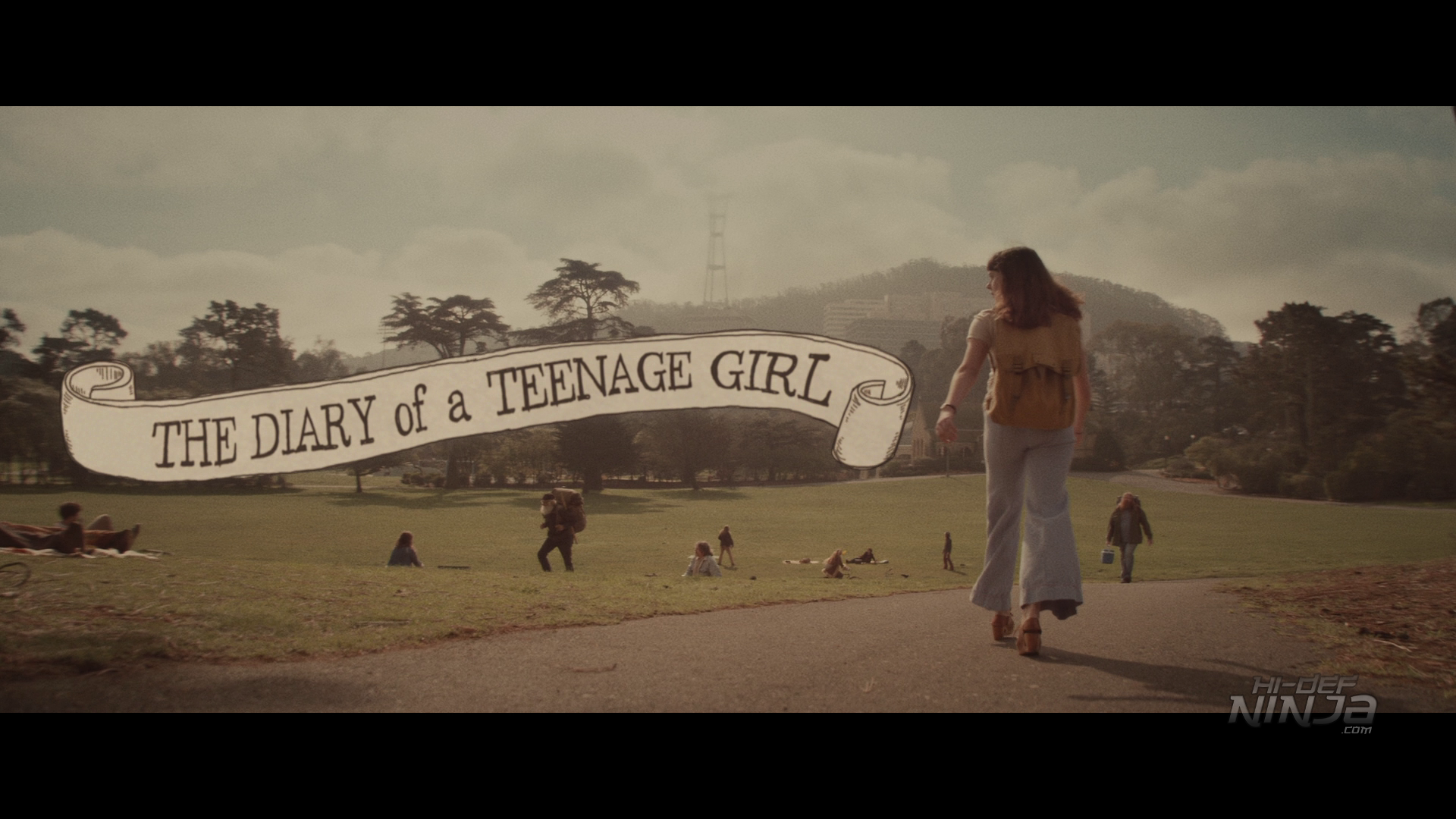 THE DIARY OF A TEENAGE GIRL looks and sounds good enough as it turns the coming-of-age story on its head.
Review by Matt Cummings
It's not often that a major motion picture steals past me. But in the case of THE DIARY OF A TEENAGE GIRL, our paths never met in 2015. That's too bad, because this little film shot in 24 days and filled with great talent does everything it can to honestly portraying a young girl's sexual journey through 1970's San Francisco. Whether the extreme nudity or subject matter will appeal to the masses is anyone's guess, but Sony Pictures Classic's home release is an independent film lover's dream.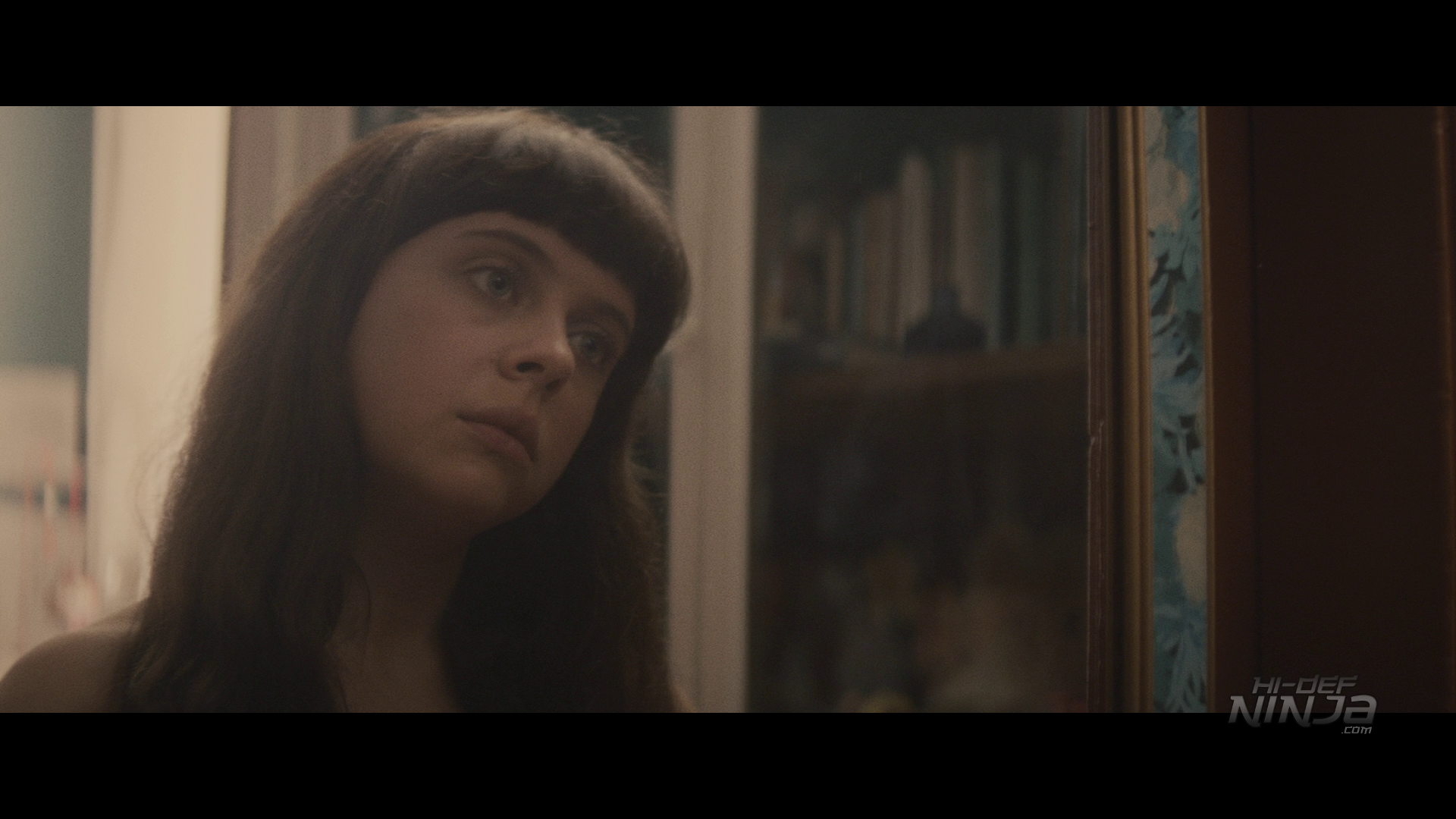 The 15-year-old Minnie (Bel Powley) lives in 1976 San Francisco and is realizing what it means to be sexually available. The problem is those feelings are being directed towards her step-father/boyfriend Monroe (Alexander Skarsgård). Minnie's mother Charlotte (Kristen Wiig) is obsessed with partying and but loves her children, unaware of the grounding bond between the two. One night, Monroe accidentally (or intentionally) puts his hand on her breast, sparking inner debate as to whether he meant it. The two eventually begin sleeping together, as Minnie realizes that her exploits are more to satisfy herself than keep Monroe happy. Eventually, she becomes obsessed with sex as she stretches her wings to experiment with other men (and women, including her friend Kimmie (Madeleine Waters). As her relationship with Monroe becomes more complicated, Minnie explores every dark corner of her new-found sexuality while weighing what kind of woman she will become.
Say what you want about the taboo topic, DIARY is quirky, eclectic, and at points hilariously (and darkly) self-centered. Powely's Minnie has no clue what love is, how to show off herself to the world, and her taped confessions – like some tell-all – never get old. Some will inevitably scowl at the freakish relationship between Minnie and Monroe, and that's to be expected, but Powley plays confused harlot well. Writer/Director Marielle Heller takes on the hugely difficult task of bringing Phoebe Gloeckner's book to life, but it's beautifully shot with the help of several animation sequences by Sara Gunnarsdottir. They help to transport us into Minnie's world, even if that place would never be allowed today.
But Heller does a good job of dancing Powley on the edge of insanity and foolish teenage romance. You're not sure whether to love her or be sickened by what you see, but the flood of human emotions that outdo her are the same which every teen struggles with. The problem here is that Minnie cannot simply control herself, placing her need for attention above those of others. Heller dials in her increasingly dark corners, pushing Powley's humanity into every scene she can. The same can't be said for Skarsgård, who never rose out of his TRUE BLOOD days. For all the scenes we have between them, Powley takes every single one, and we're left with not knowing a lot about his character. Wiig has been moving into these serious roles for awhile, and here she finds a decent comfort zone between blissful ignorance and the realization that her daughter and boyfriend are having sex.
DIARY OF A TEENAGE GIRL is startlingly honest, both in terms of its inward monologue and the lows to which Minnie descends. Powley is stark naked throughout the film, but uses her inward power to leave behind an impressive performance. She plays Minnie with a genuine warmth and sexual openness that might shock some, but she's the anchor to this winning production. Check out the nice collection of 70's music as well, Heart's Dreamboat Annie, T-Rex, and Mott the Hoople.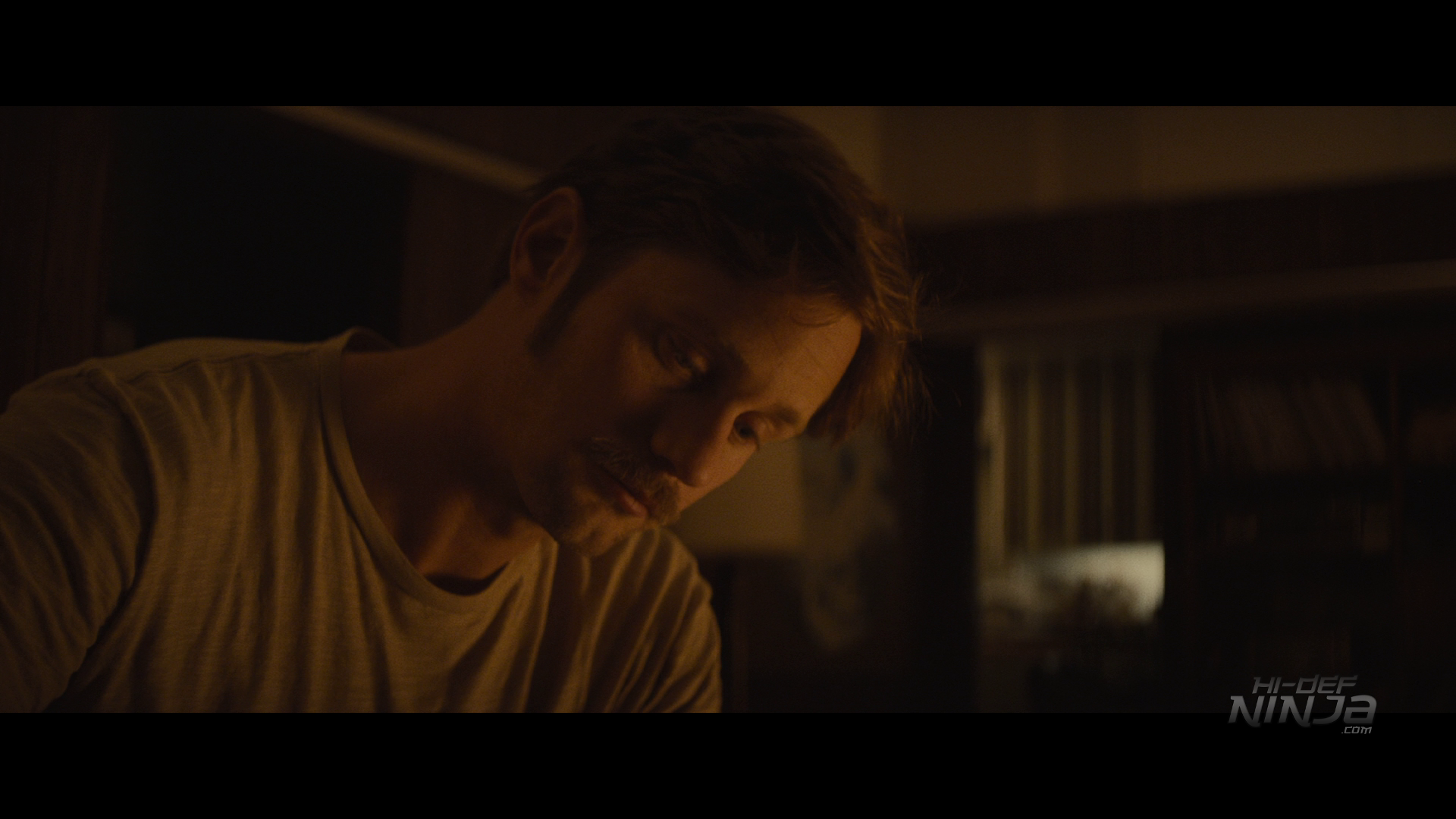 THE DIARY OF A TEENAGE GIRL is a beautiful period film, and SPC does a good job of transferring it to the 50GB BD. Shot on the Red Epic camera over just 24 days, Heller and Cinematographer Brandon Trost bring to life the texture of the 70s. The transfer rewards us with hollowing out the space around our actors, producing elegant browns and yellows while accenting our actor's physical features. Flesh tones look authentic and details like sweat and individual strands of hair are readily apparent. Shadows do descend into blacks a little too quick, but that's due entirely to Heller and Trost's vision. We didn't catch any banding, aliasing, or edge enhancement to the print, strengthening our appreciation for just how quickly this project was put together but how lovingly it was transferred by SPC.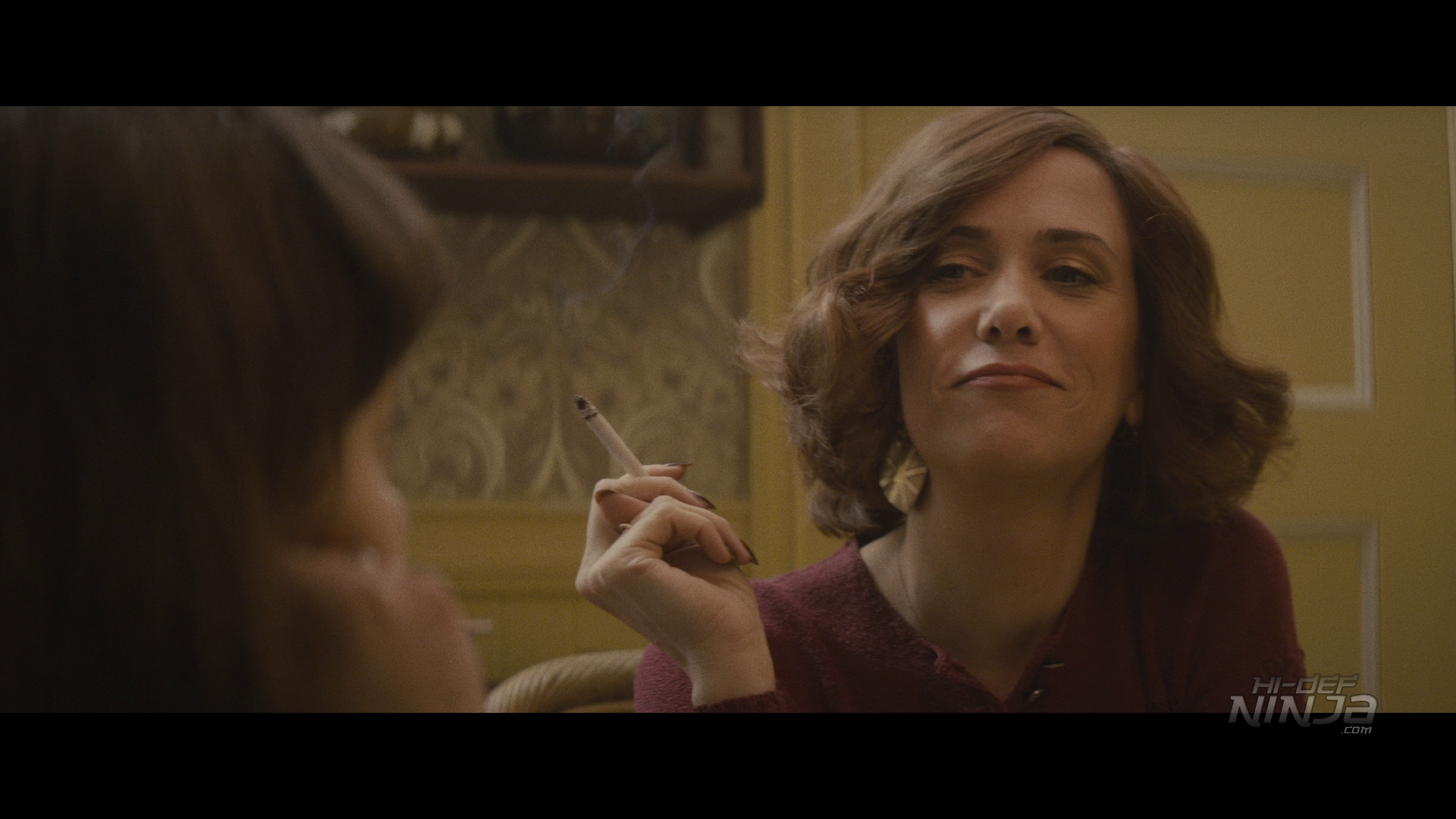 DIARY OF A TEENAGE GIRL is at once filled with the musical soul of the time period and sometimes extremely difficult to hear. The aforementioned soundtrack – courtesy of a DTS-HD Master Audio transfer – plays well through the surrounds, beating a drum of sexual openness while Minnie navigates her way through it. However, when that action stops and real conversation happens, it's as if the dedicated center channel isn't quite up to the task. It's honestly quite hard to hear at points, from Wiig's sit down with Minnie about her sexuality to the phone calls from her estranged father Pascal (Christopher Meloni) as he tries to get Minnie to move to New York. Because of the film's structure, we should have gotten a stronger presence up front; instead we found ourselves playing The Remote Game once too often, trying to turn up the dialogue without the great music blasting in our faces. It's not a total disaster though, with many scenes playing just fine.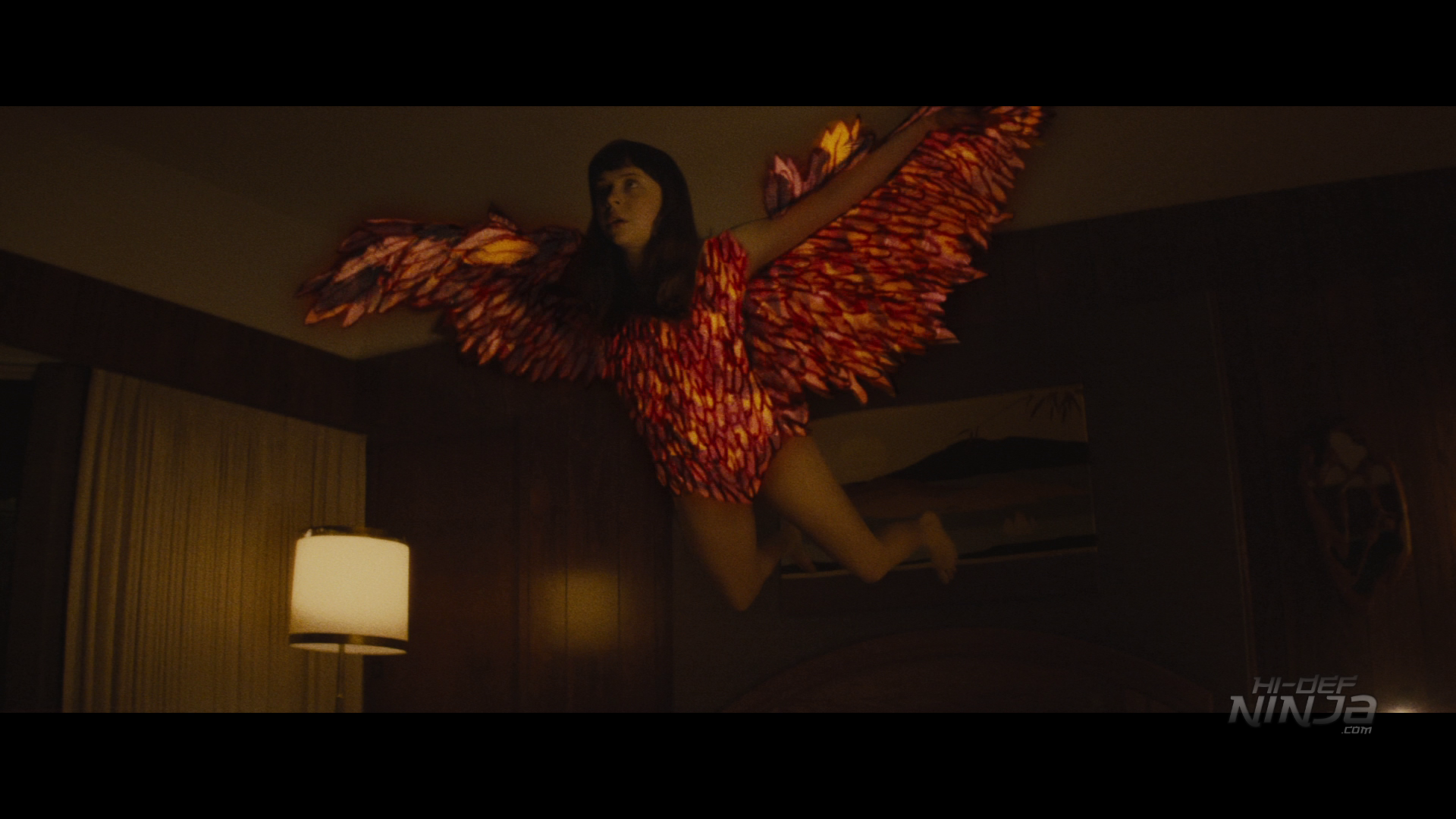 THE DIARY OF A TEENAGE GIRL arrives with several informative supplements, all of which present different sides of the movie's creation. All are presented in HD:
Audio Commentary with Director Marielle Heller and Actors Bel Powley and Alexander Skarsgård: I don't care how bad a film is, but the inclusion of a commentary always gets extra love.  This one sounded like much of the film feels: fun, entertaining, with enough technical information to keep all sides happy.  deliver a track that's a mix of breezy, fun, and anecdotal and technically and dramatically informative. Fans of the film should find plenty of value in a listen.
Deleted Scenes: Domino vs. The City (0:59), Charlotte's Making Dinner (2:22), and Minnie and Friends (2:14).  The last one has a big reveal, so don't watch it until you've seen the film.
Marielle's Journey: Bringing the Diary to Life (23:07): A well-built EPK, we hear from people like Heller and her history moving from the stage production to the big screen. There's a great section here in which Skarsgård explains how Monroe and Minnie first connection and how important it was to get this early scene right. We also learn how the cast conveyed their characters' emotions, how sex in the film became almost second nature for Powley, and how the 70's were brought back to life in such great detail.
Q&A with Marielle Heller, Alexander Skarsgård and Bel Powley (25:19): Moderator Jenelle Riley seems to sit uncomfortably in a director's chair while the trio give us more facts about the film.
The Diary of a Teenage Girl Theatrical Trailer (1:48)
Previews: We get trailers for IRRATIONAL MAN,JIMMY'S HALL, INFINITELY POLAR BEAR, TRUTH, GRANDMA, and LABYRINTH OF LIES.
Our evaluation copy arrived as a Blu-ray/Digital HD with an attractive slipcase. There is no interior artwork, and at the time of this posting we were not aware of any special editions.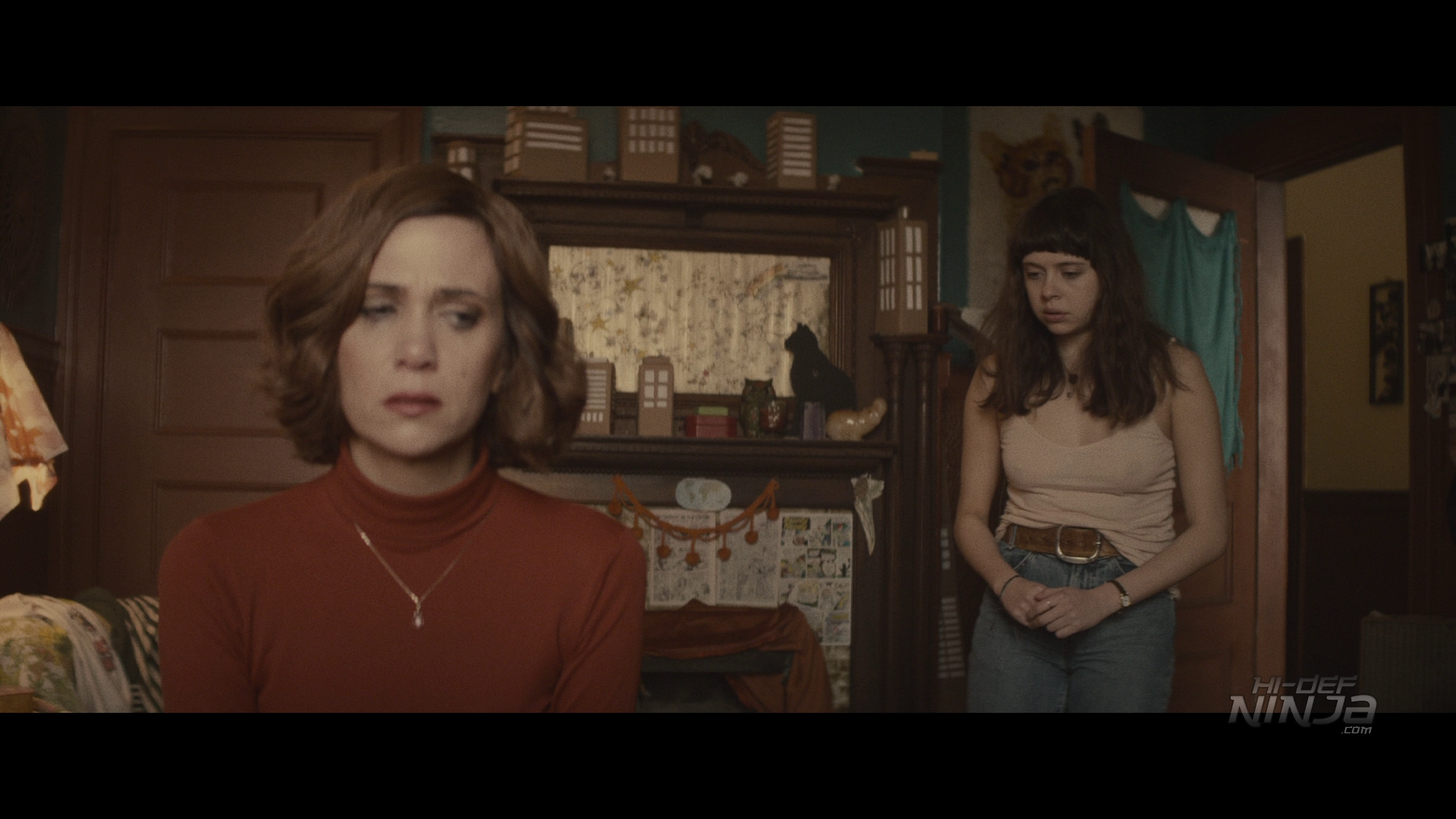 THE DIARY OF A TEENAGE GIRL is unabashedly sexual. Minnie's openness will make a lot of people uncomfortable, but it should also remind all of us of a time when we first braved the world of sex and relationships. DIARY is also a beautifully shot film,
And although some of the darkness does drown out edges and the dialogue is often hard to hear, it's not enough that the message of the film is lost. This is a brave film that all late teens should check out, because it gets so much about growing up dead on, even if few of us went down the same road as our heroine. I hope this one will find an audience through the digital realm, as it has a lot to say and does most of it very well. Recommended.
THE DIARY OF A TEENAGE GIRL is rated R for strong sexual content including dialogue, graphic nudity, drug use, language and drinking-all involving teens and has a runtime of 102 minutes.
Discuss this review with fellow HDN fans on Facebook. On Twitter, follow us at @HidefNinja, and follow author Matt Cummings at @mfc90125.