**CONGRATULATIONS TO 'Jeff Howdareyou Kim' — YOU WIN! PLEASE LOOK IN YOUR INBOX FOR INSTRUCTIONS… AND THANK YOU TO ALL ENTRANTS**
Courtesy of Universal Home Entertainment, we're giving away a copy of STEVE JOBS on Blu-ray to one lucky winner!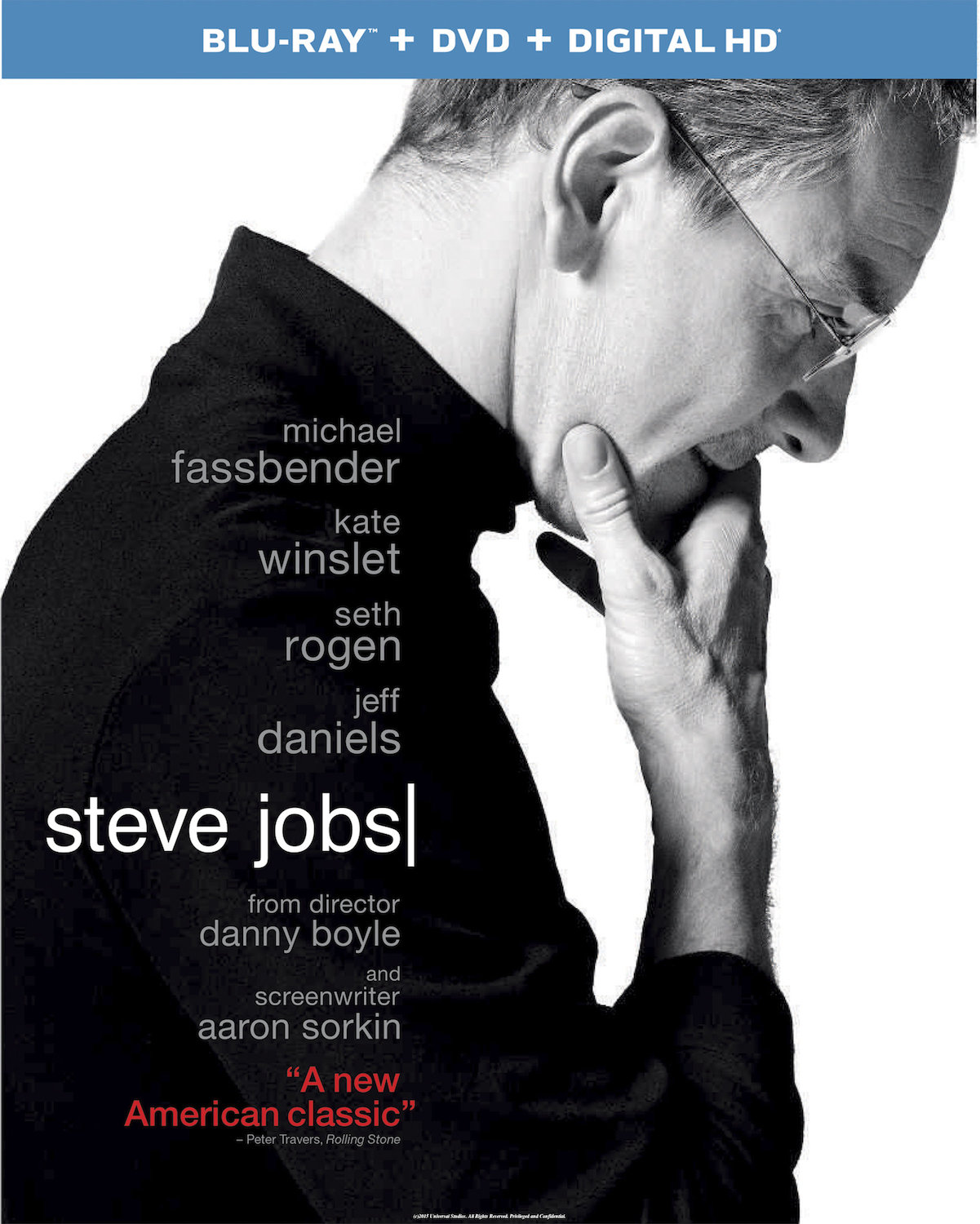 To enter, all you have to do is reply below! Be sure to include your forum name with your reply if you have one. The winner – chosen randomly – will be contacted via email on Tuesday, February 16th. Give-away open to U.S. residents only.
Written by Aaron Sorkin and starring an ensemble cast that includes Michael Fassbender, Kate Winslet, Seth Rogen, and Jeff Daniels, Director Danny Boyle's STEVE JOBS tells the true story of the man who created Apple.
STEVE JOBS arrives as a Blu-ray/DVD/Digital HD combo pack on February 16th, 2016. You can pre-order your copy from Amazon here.