My next stop at the Toy Fair was as exciting as anything that I saw on Day 1 at the fair: Dark Horse. If you are not familiar with Dark Horse, then become familiar with this company. On the comics side, they have properties including Hellboy, Fight Club 2, Angel, Buffy, and Dragon Age. From the collectibles side, they offer figures, busts, wall mounts, book ends, and other products.
Aub Driver, Dark Horse's Publicist, was great enough to welcome Hi-Def Ninja into their booth and show us some of their products on display.
So to start out on a light note, PEANUTS, which included both 5.5" flocked Vinyls as well as smaller mystery figures, and an AVATAR compendium…
Continuing in their replica ships, Dark Horse had a nice collection of Halo ships. For completionists, these ships provide very nice detail. Having seen some of the previous ships at past comic cons, I can say I hope they continue to produce these ships for years to come.
If that is not your thing, maybe OUTLANDER is. Collaborating with Starz, Dark Horse also had some new OUTLANDER products including patches, steins, bookmarks, pins and patches.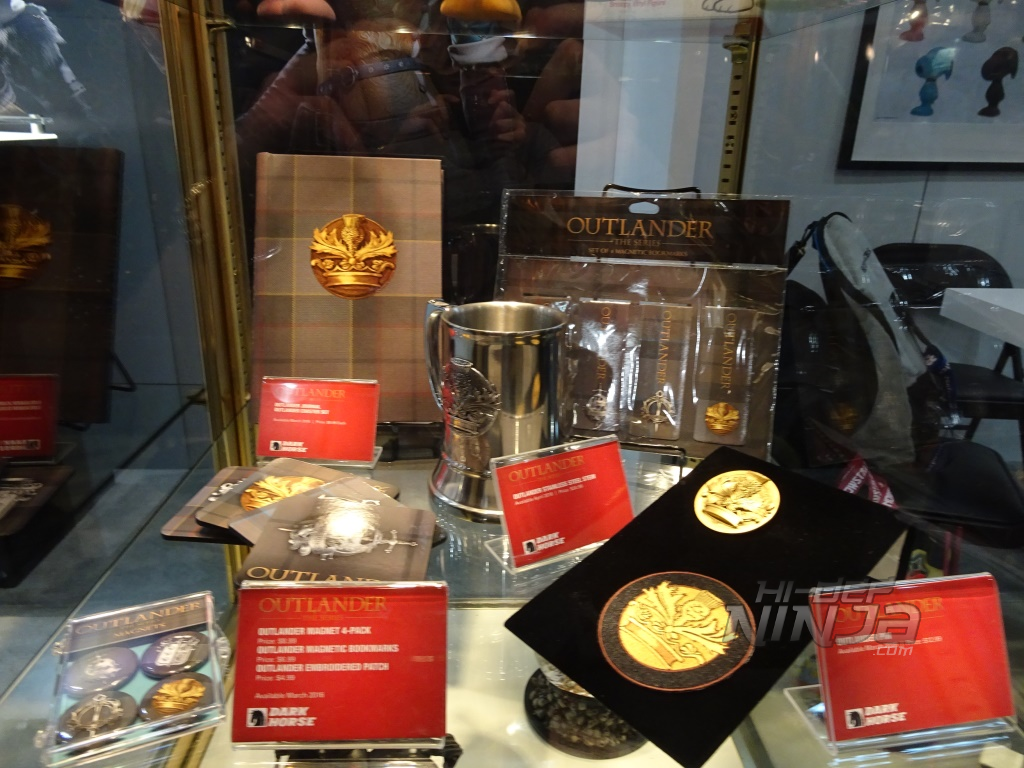 Of course if OUTLANDER is not your thing, but you like the fantasy genre, Dark Horse does not disappoint with their GAME OF THRONES line. On display were new figures including the Hound, Brianne, Ygritte, White Walker King (a figure and a bust), Varys, and Margaery, as well as a nice set of Dragon Egg bookends and a really nice 3D Throne etch; perfect for the office to show off that you are a GoT fan, even if you cannot keep your figures in the office.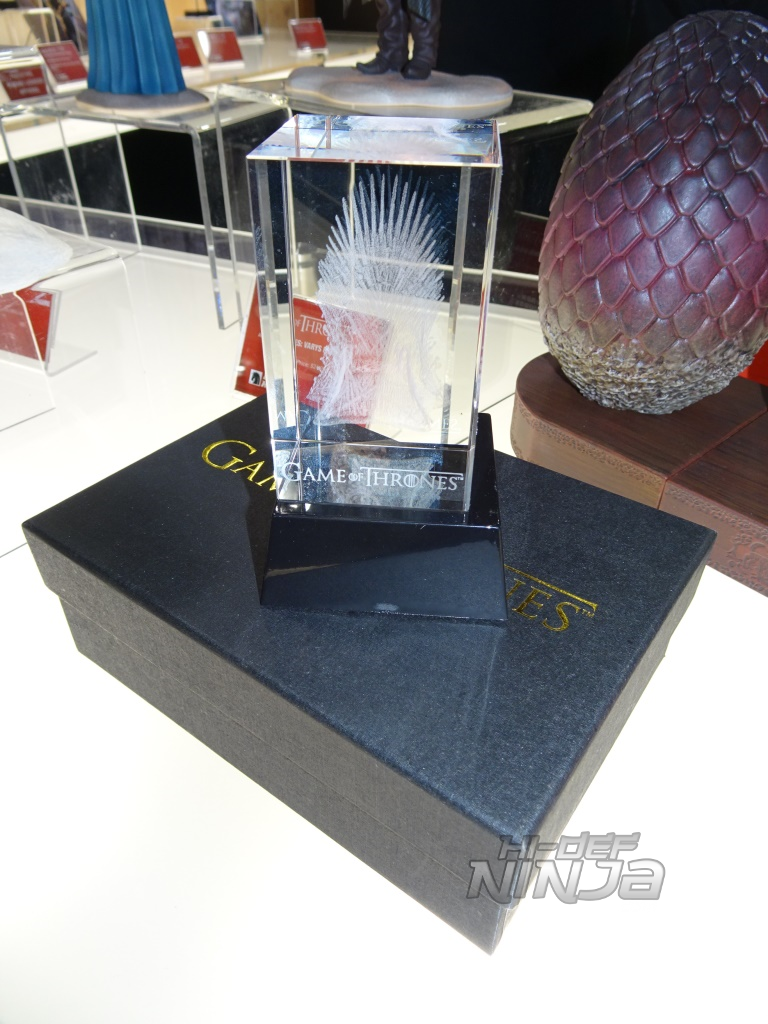 Finally, and most impressive, were some new figures for Dark Horse's collaboration with the wildly popular game, The Witcher. Below we have a few figures from this line including Geralt, Eredin, and Ciri. Along with the figures, they also had a video game compendium and a Wolf Head wall sculpture, pin, and magnet.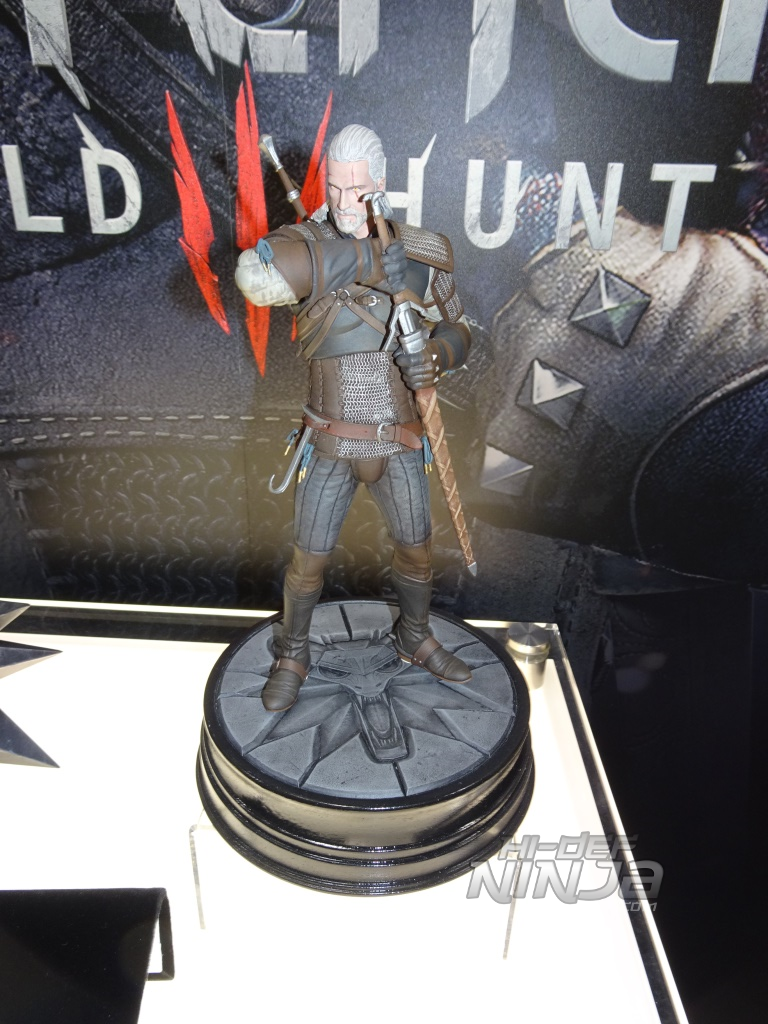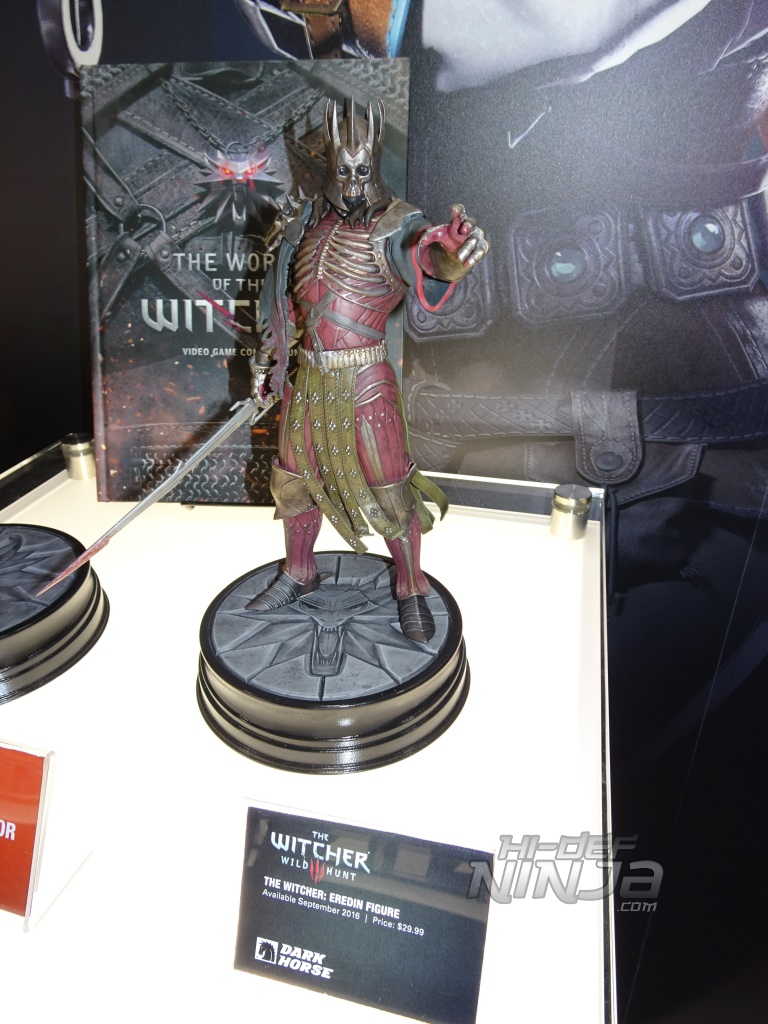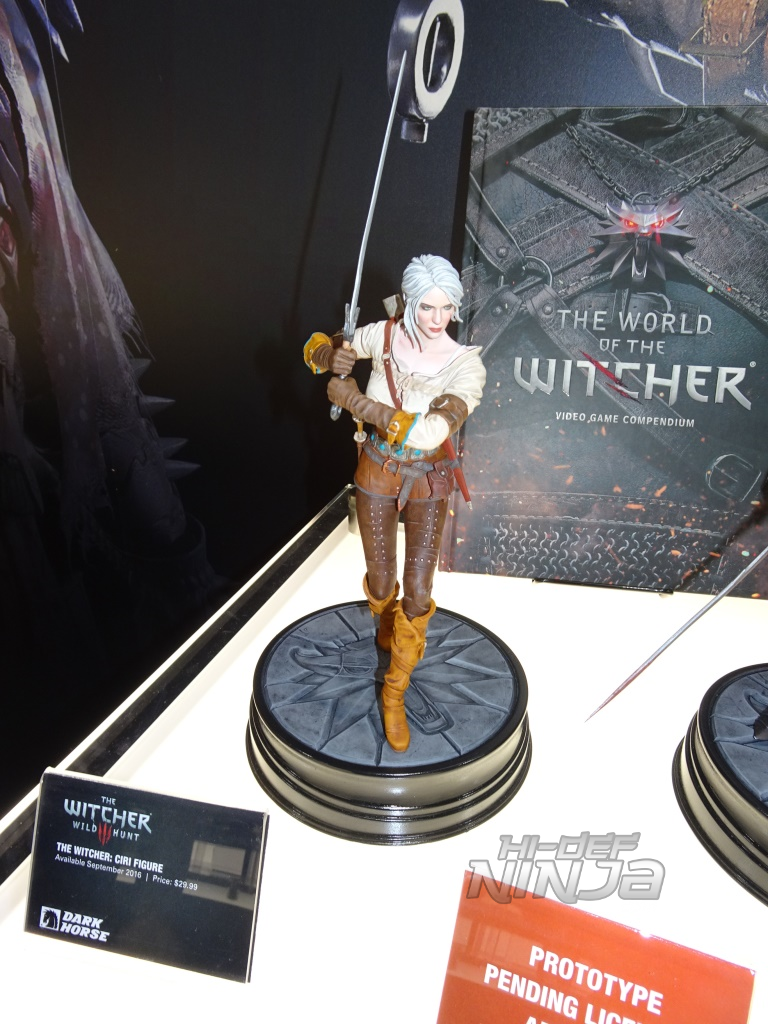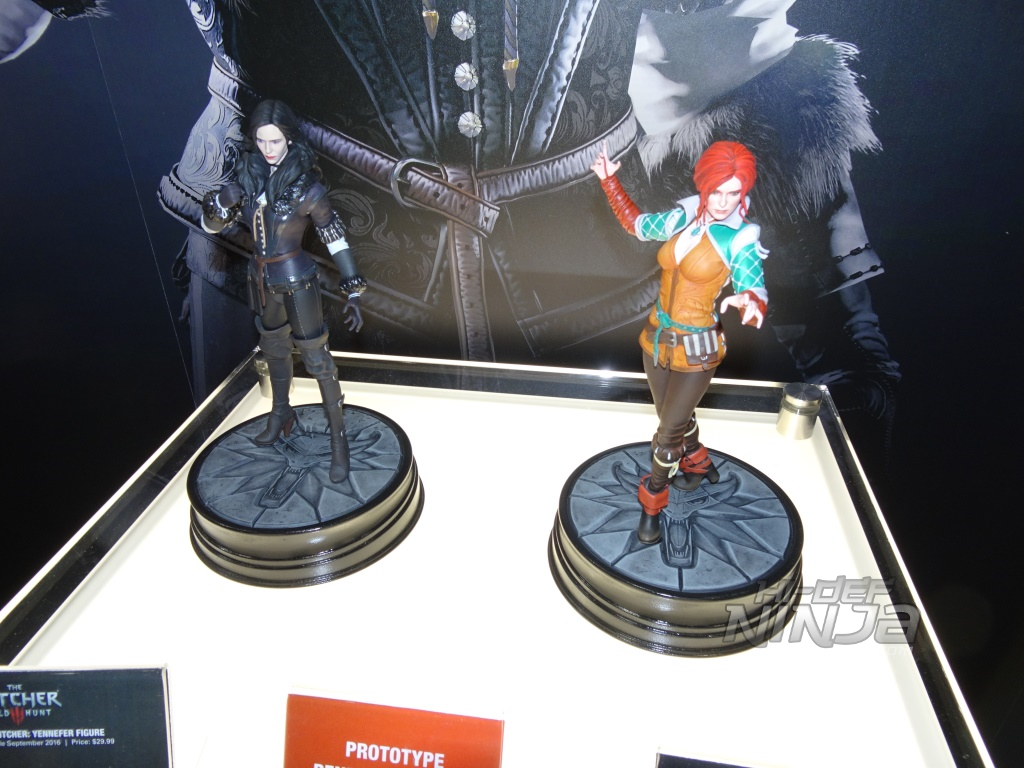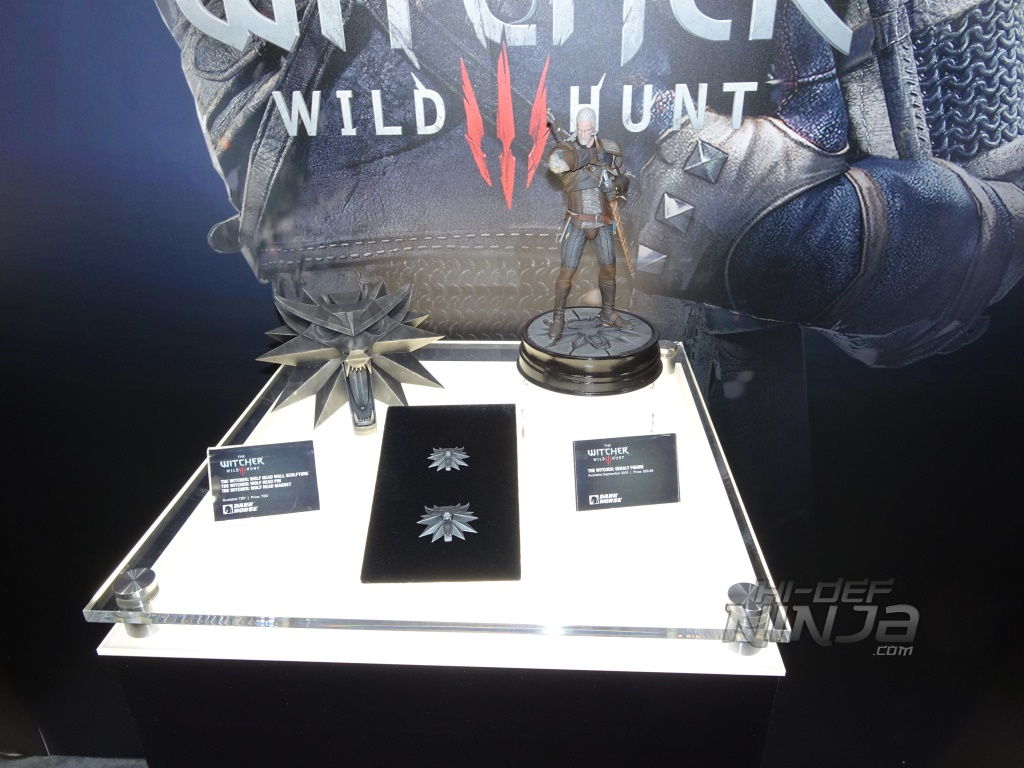 As a collector of the SDCC GAME OF THRONES Sigil Plaques, you know I am going to tell you that the Wolf Head was on my radar for purchase!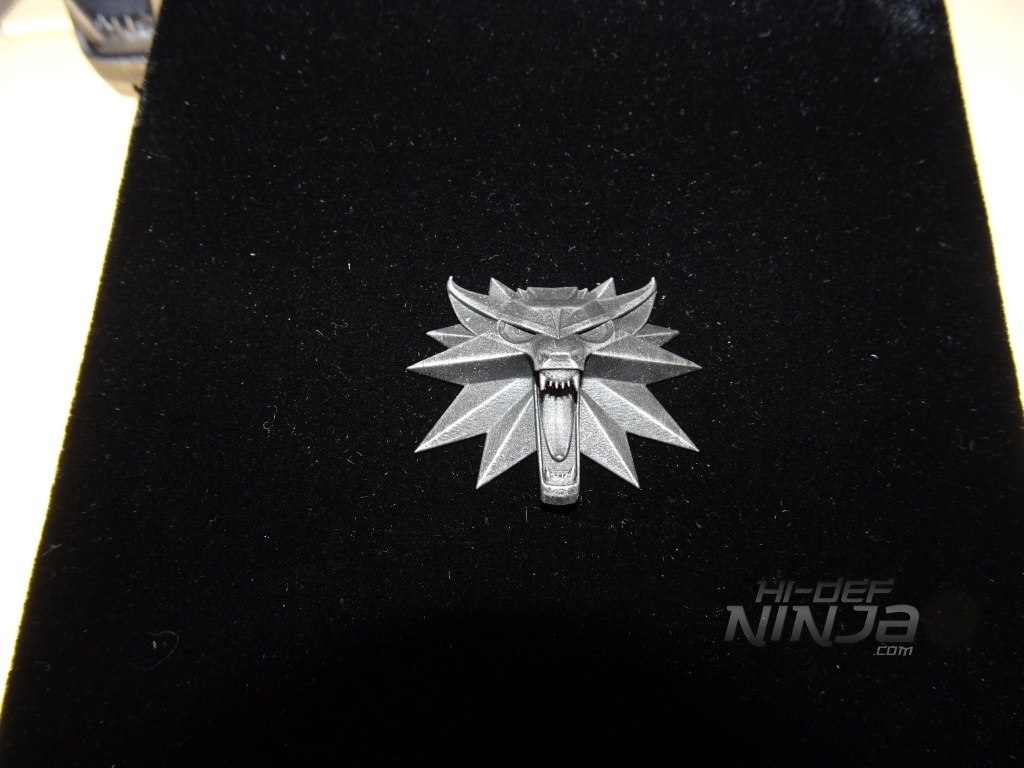 Thank you again to Dark Horse and the super knowledgeable Aub for inviting Hi-Def Ninja into their booth at the 2016 Toy Fair!