Another day and more sore feet, all for the loyal viewership at HDN. I'll spare you all a photo of my poor pinkie toe and just stick with the stuff you want to see, but just realize the beating my poor toes have gone through for your benefit!
So today, Hi-Def Ninja had a chance to get into the Diamond Comic Distributors and DC Entertainment booth at Toy Fair and preview some amazing upcoming pieces.
First I was provided a tour of the Diamond Collectibles side featuring many levels of collectibles for all different levels of collector from figures, premium figures, busts, Minimates, conversational collectibles, and their all-new vinyl Vinimates figures in many, many properties including DC, Marvel, Ghostbusters, Alien, Predator, The Nightmare Before Christmas, The X-Files, and Back to the Future!
So where to start? Instead of featuring brands, let's go by collectible type and we'll start with their figurines.
In their figures side, they have figures releasing for Gotham, iZombie, and X-Files.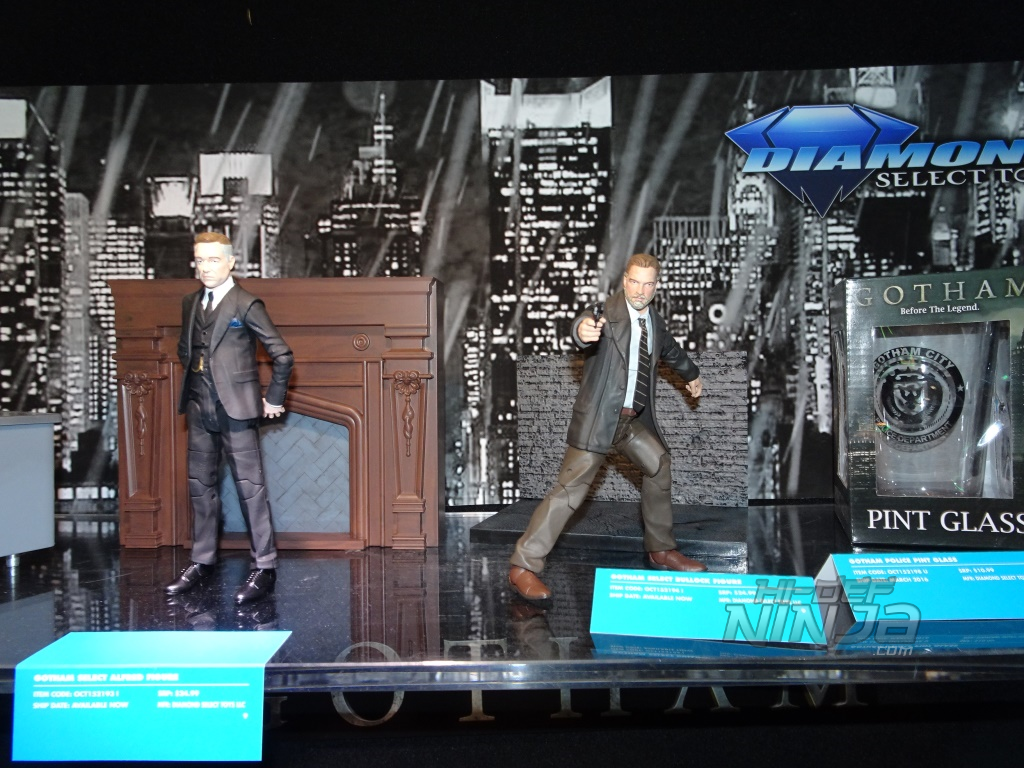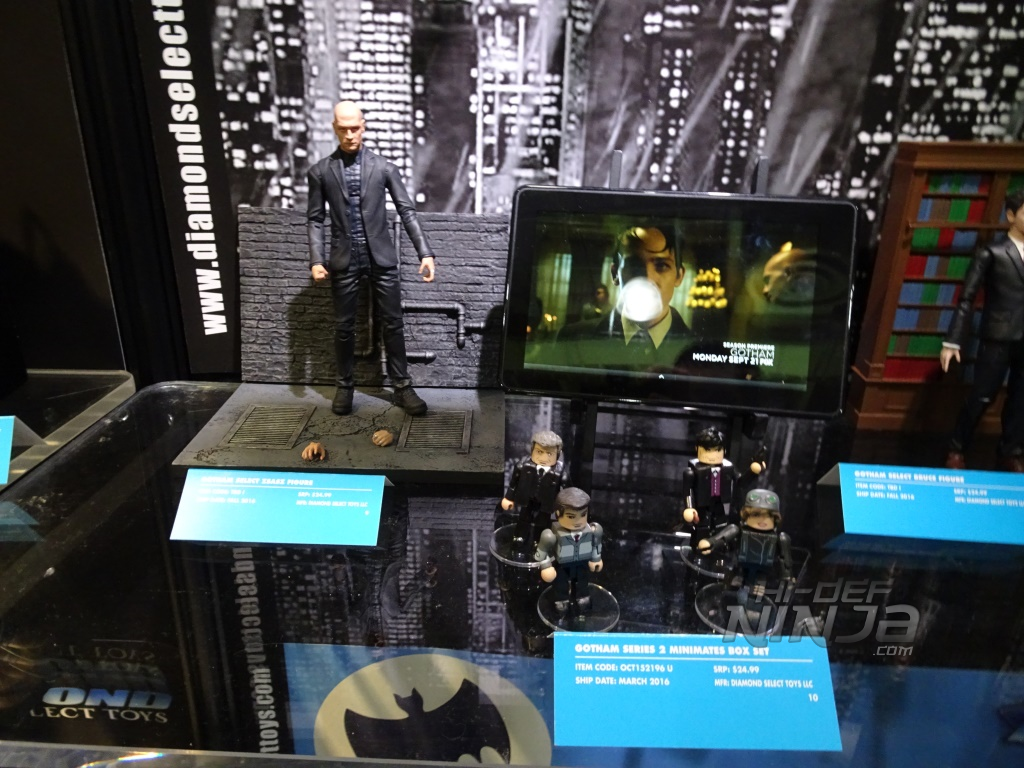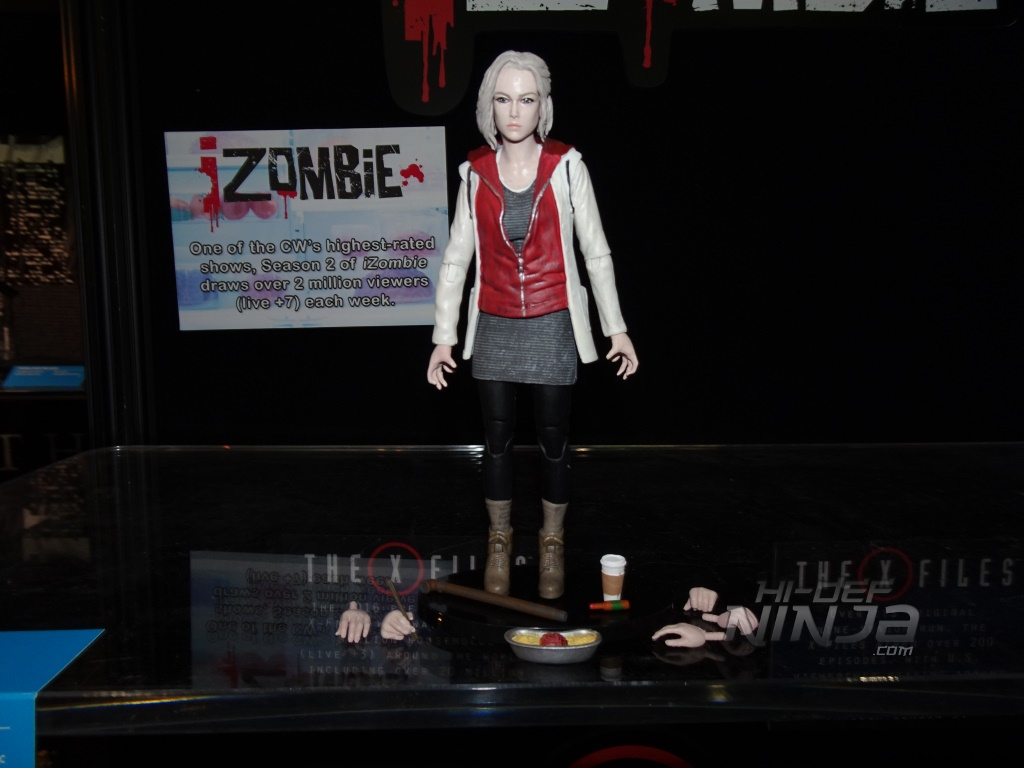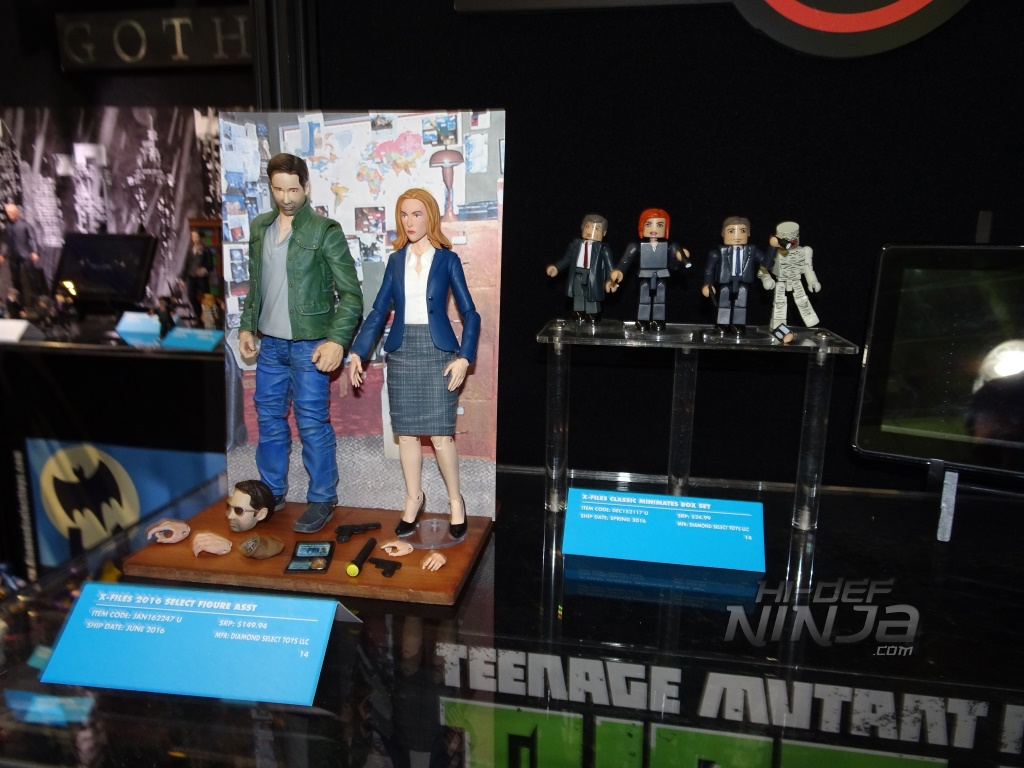 Getting into more collectibles, Diamond also offers some very nice PVC figures, all at a good $45 price point.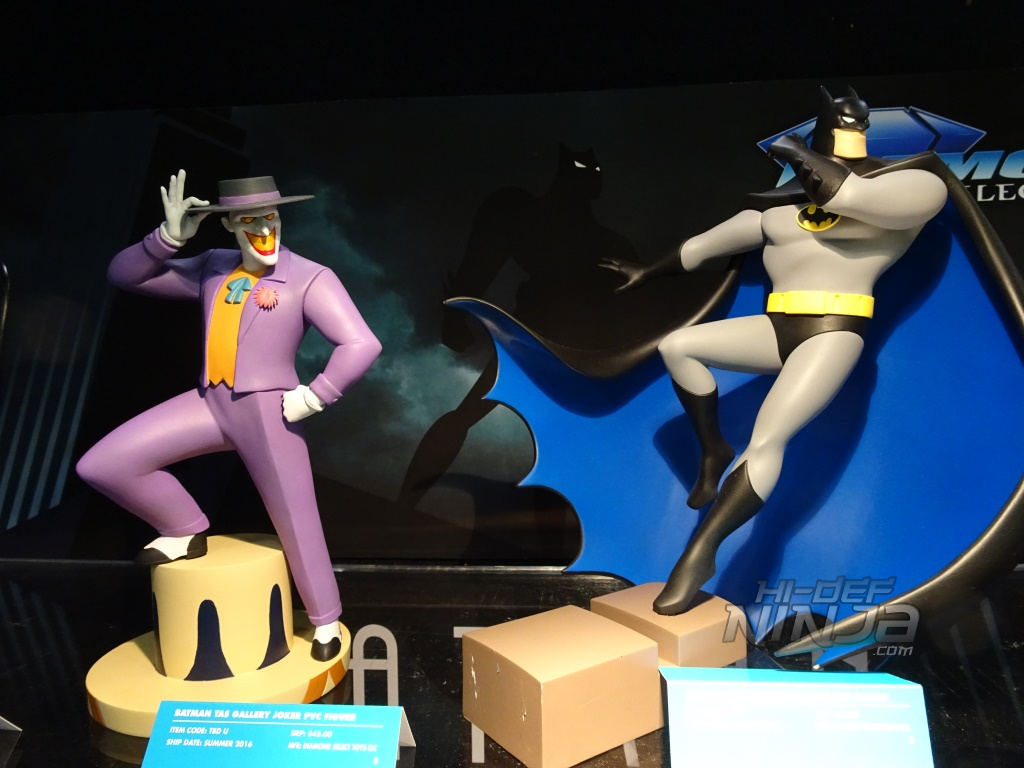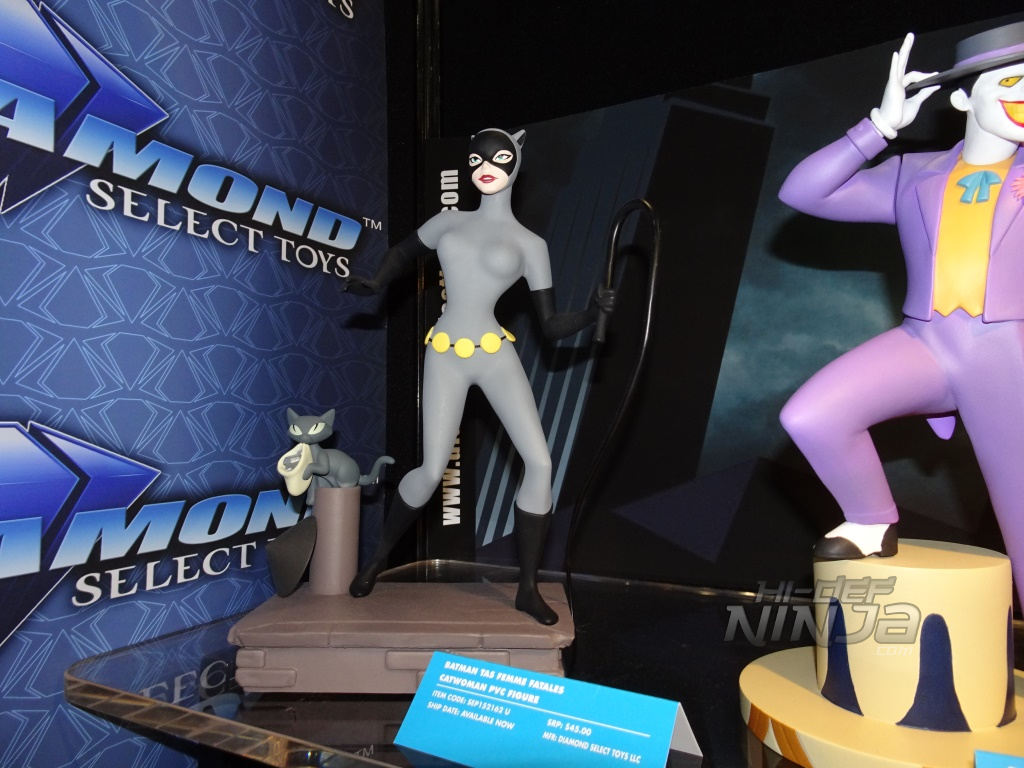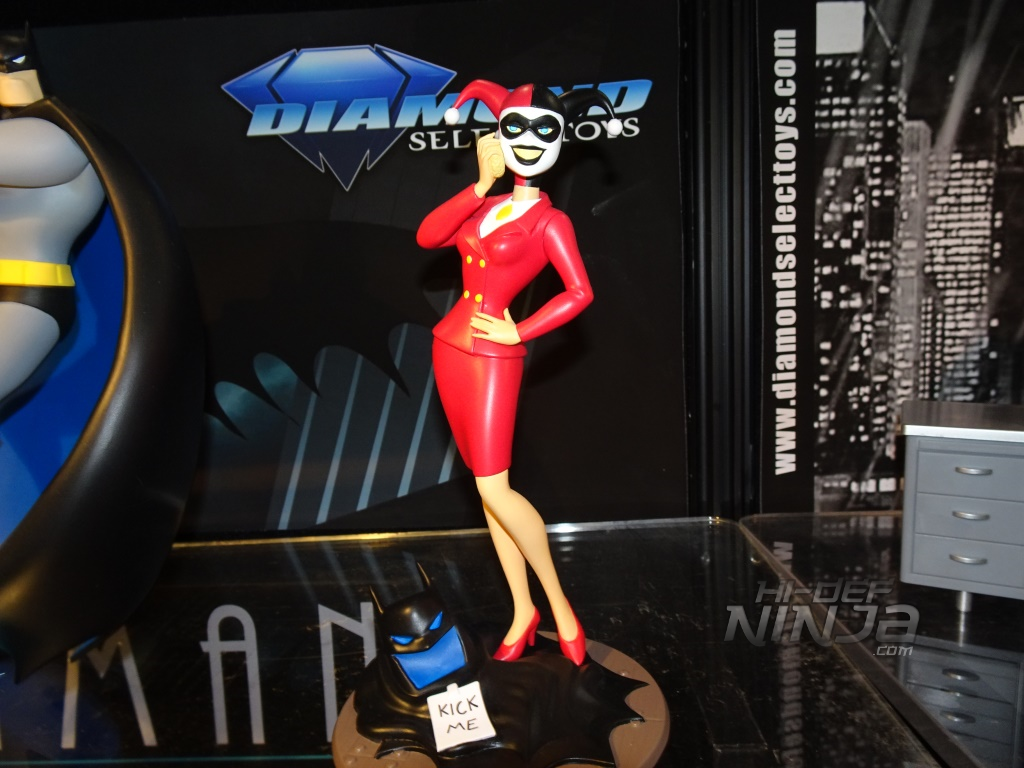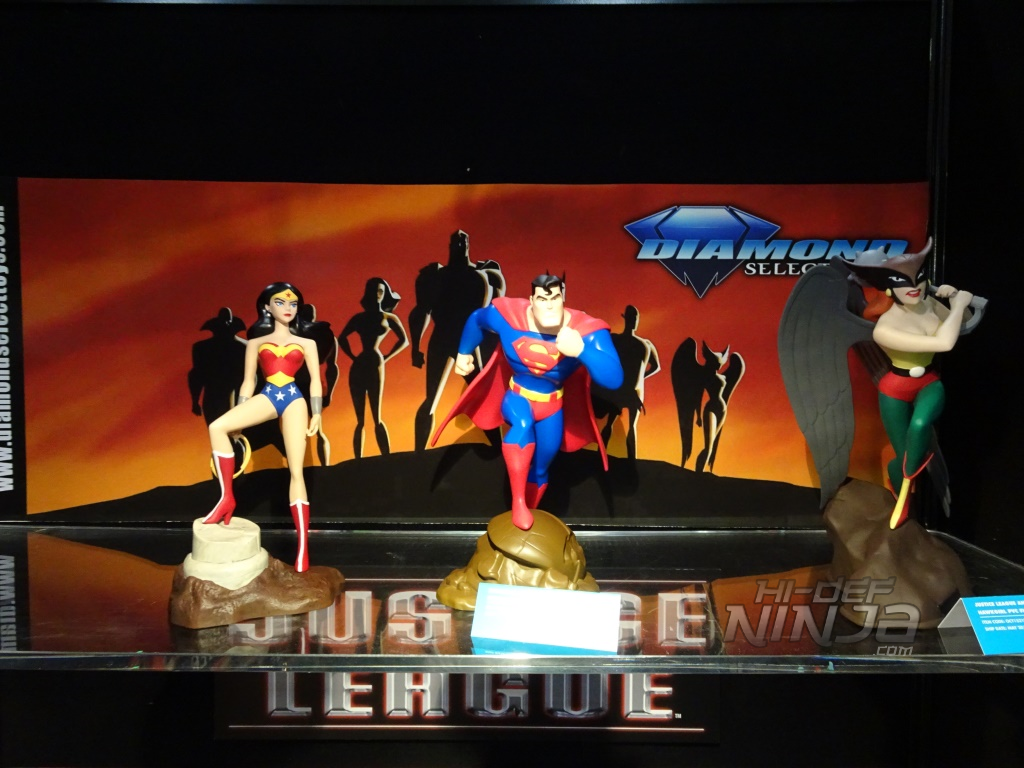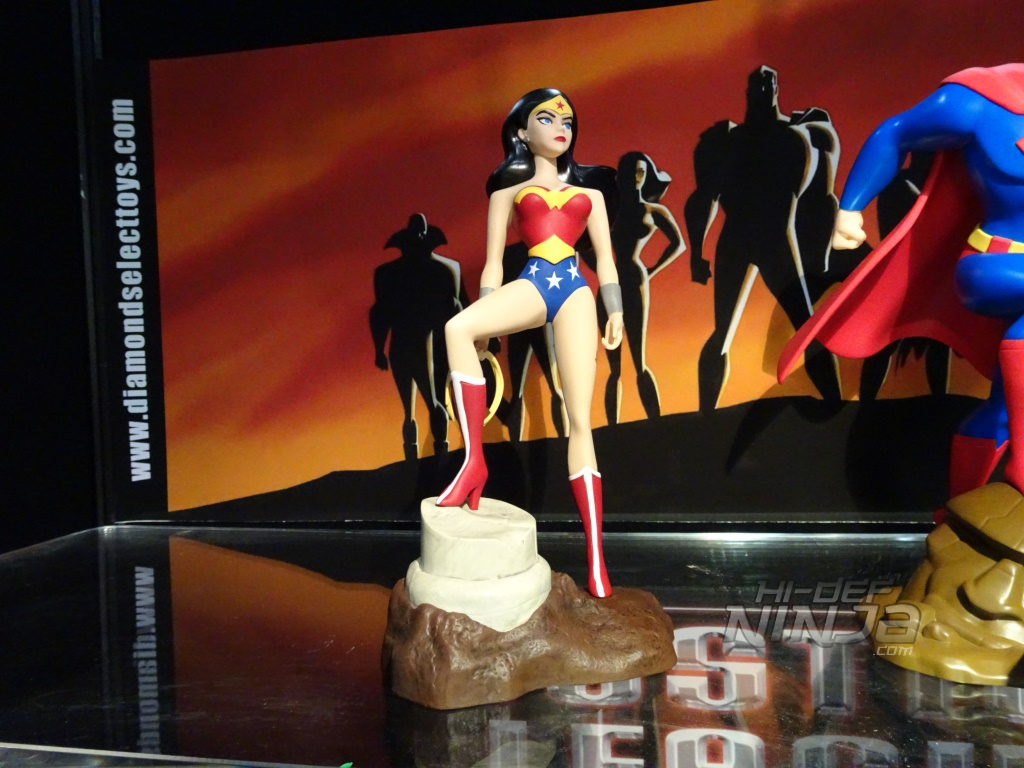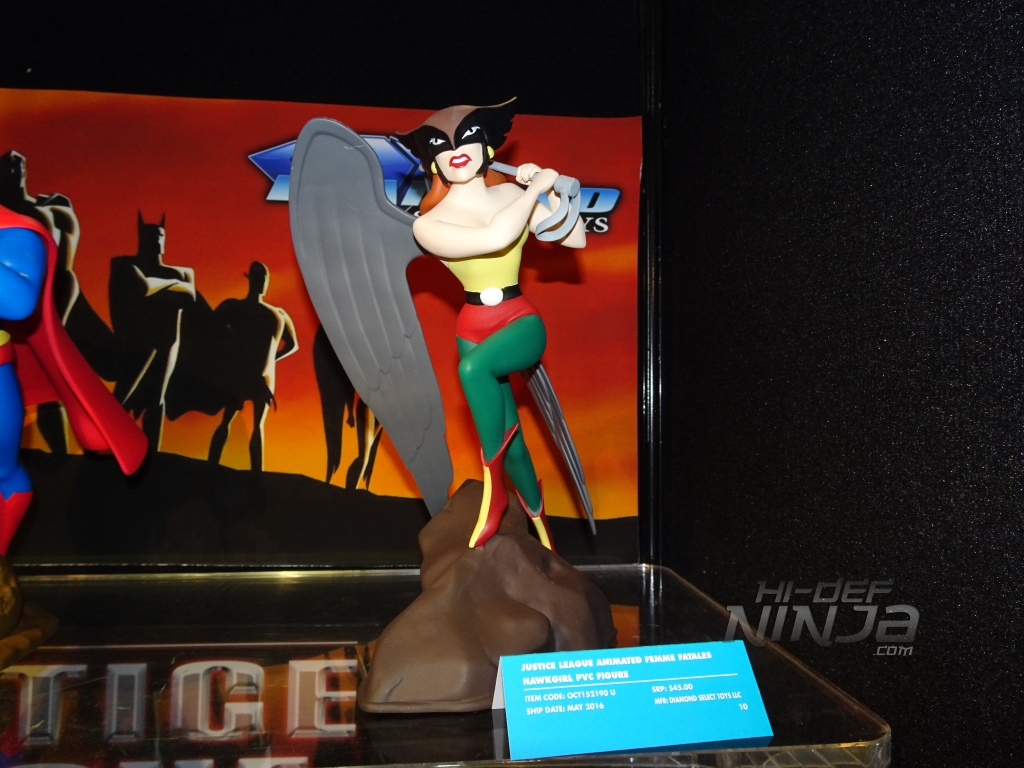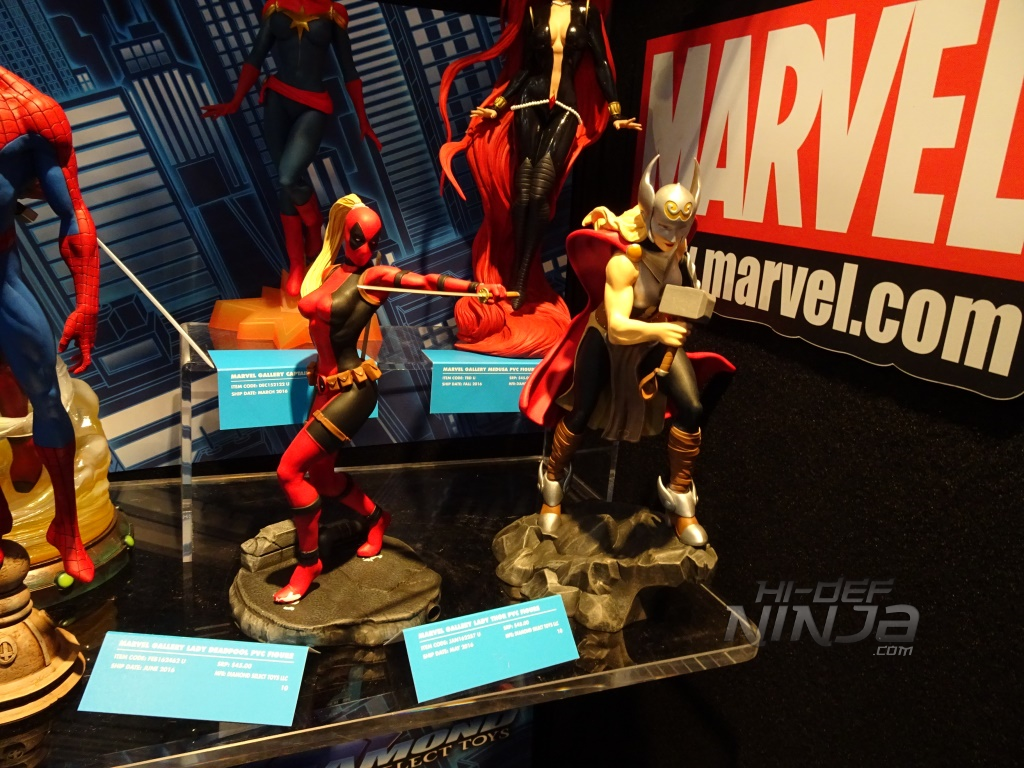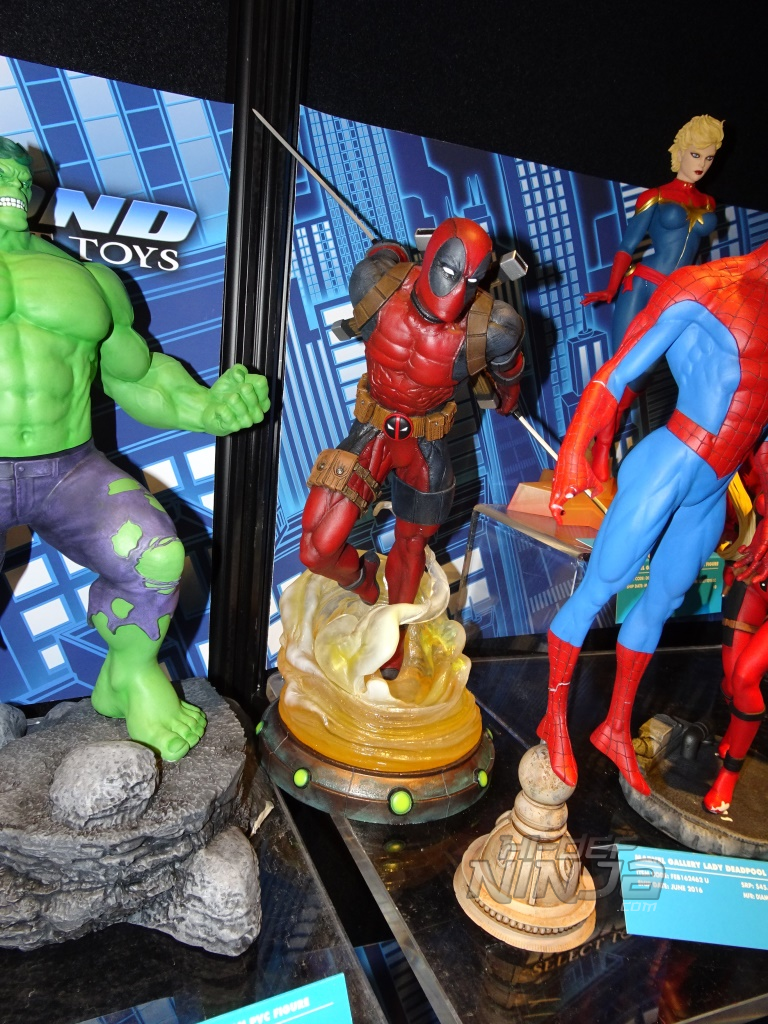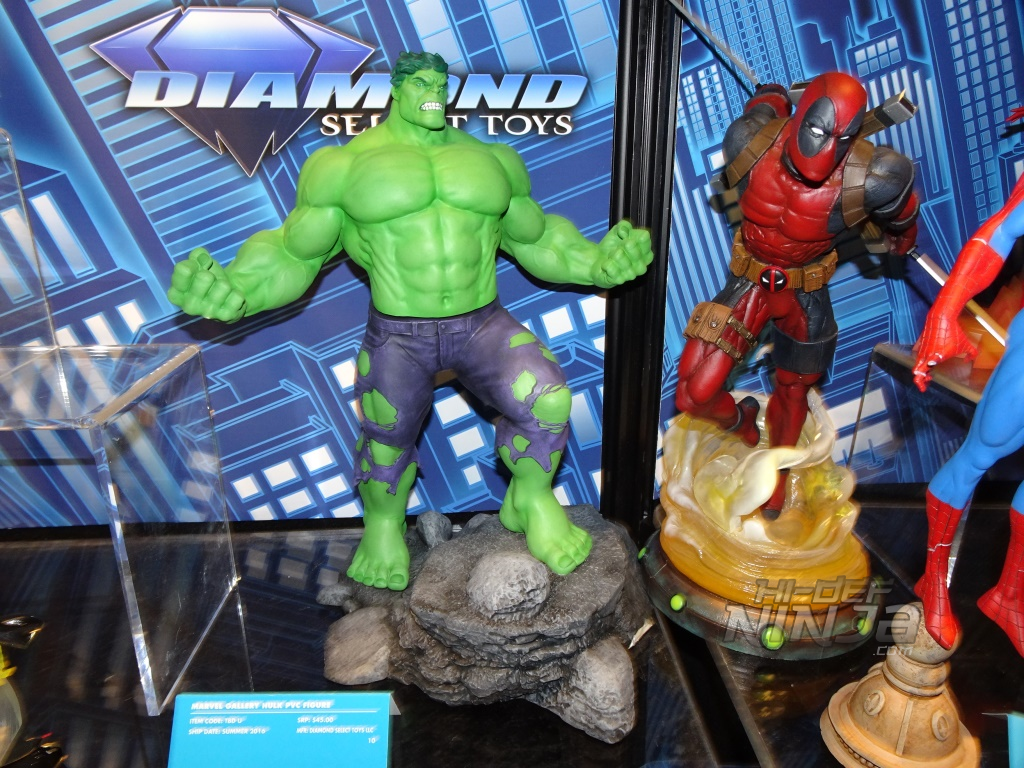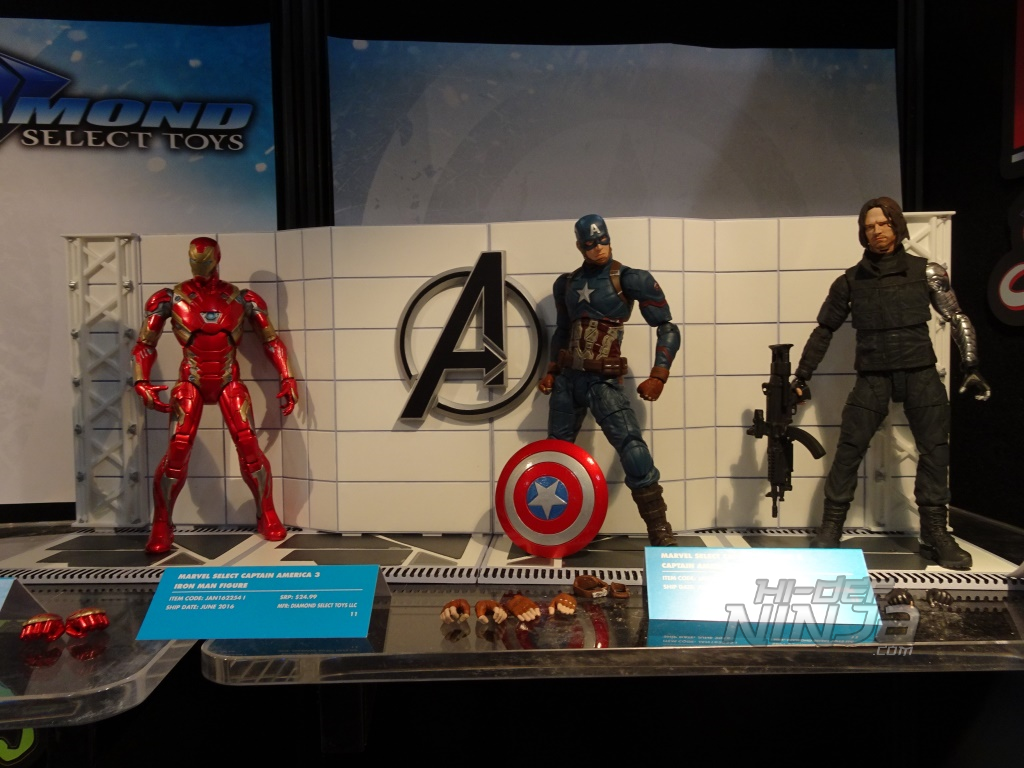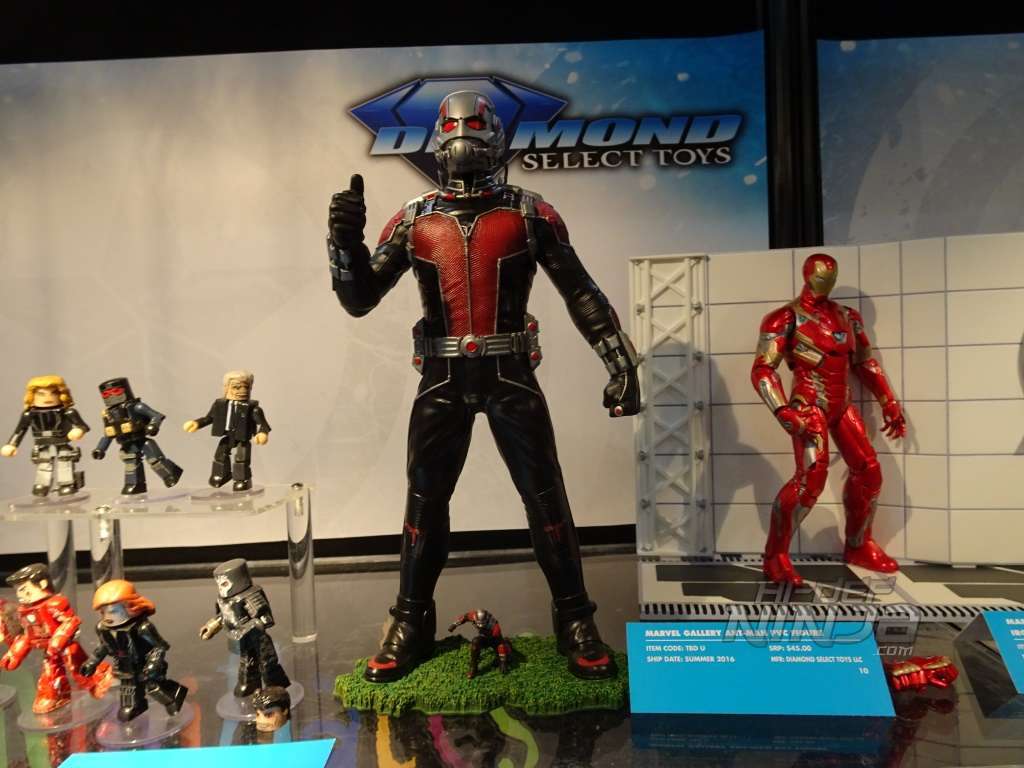 For kit builders, they also offer some pre-painted Marvel kits and some retro Marvel collectibles.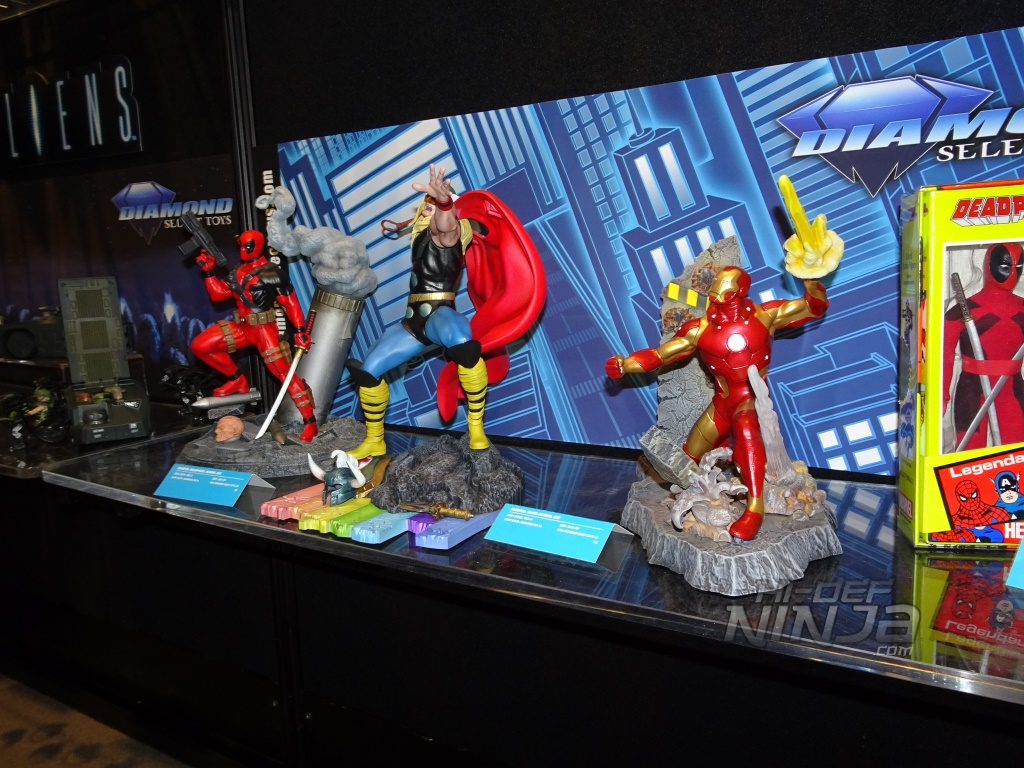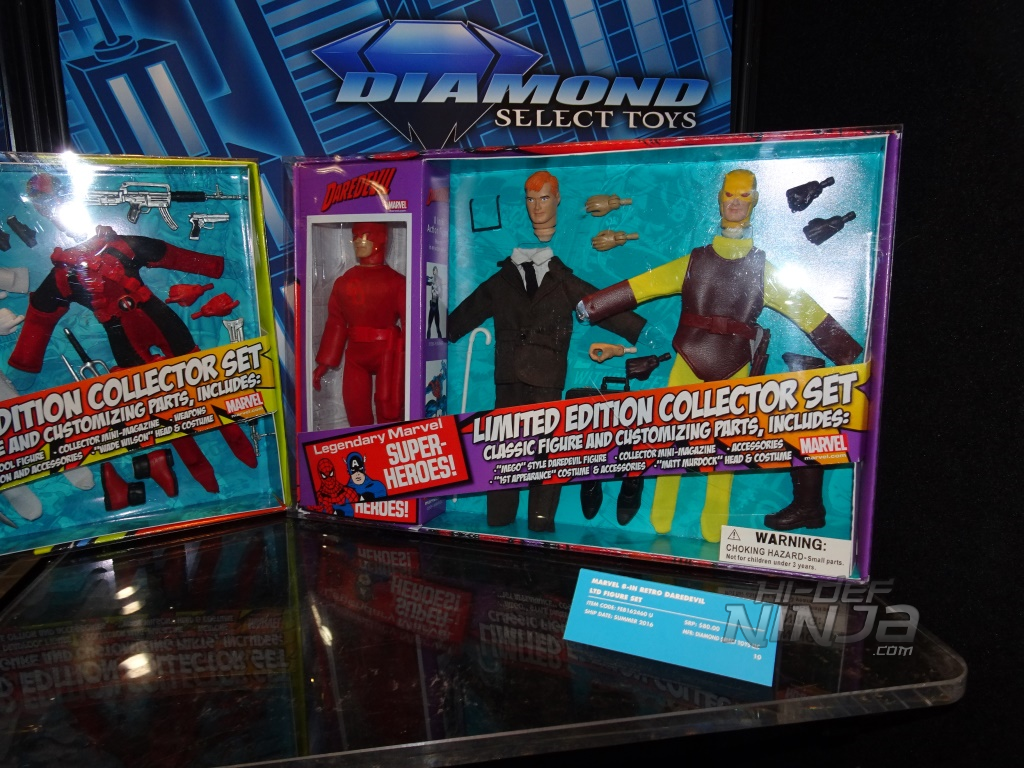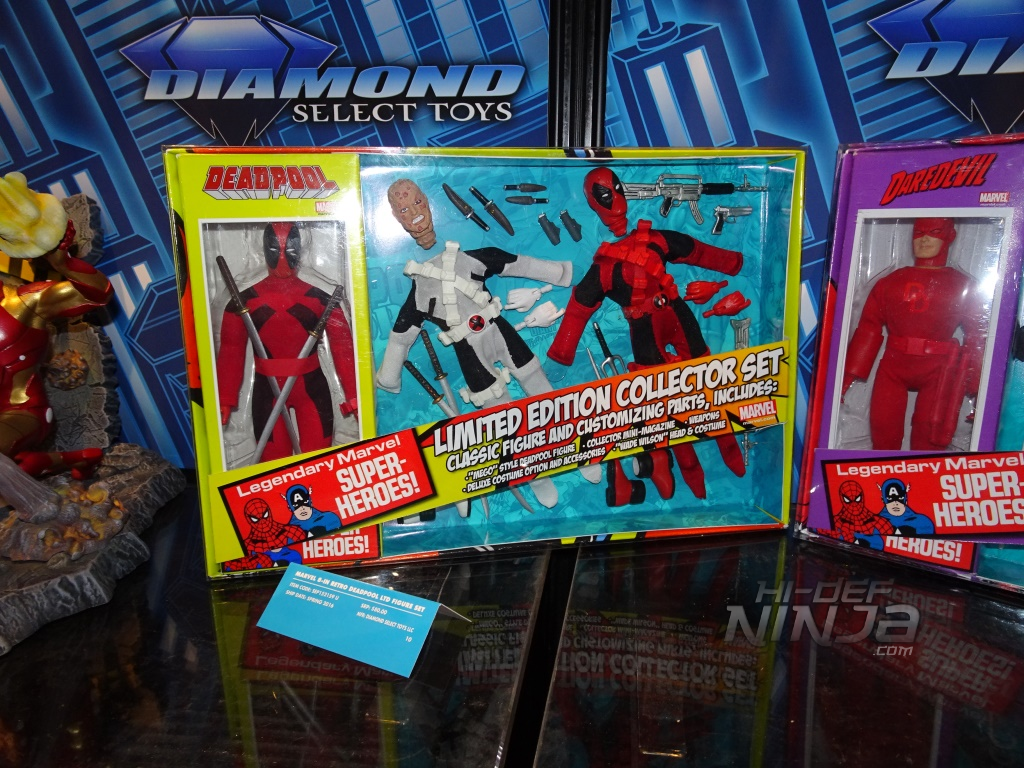 However, if figures are not your thing, they also offer busts from the Batman Animated, Justice League, and Batman '66 series!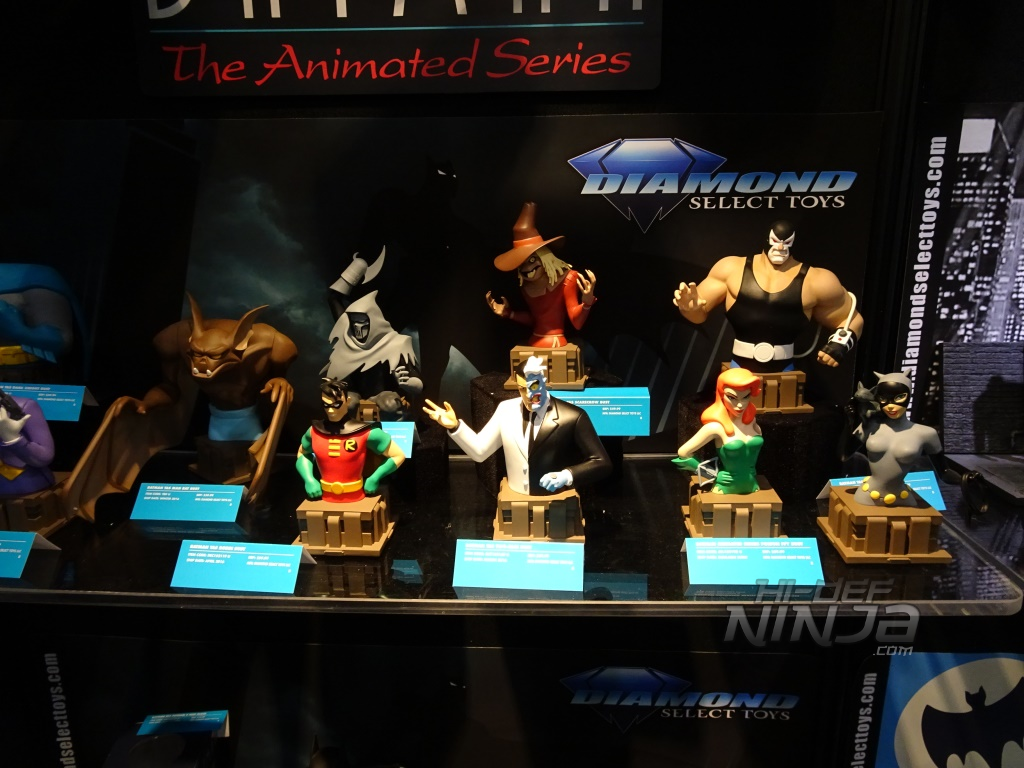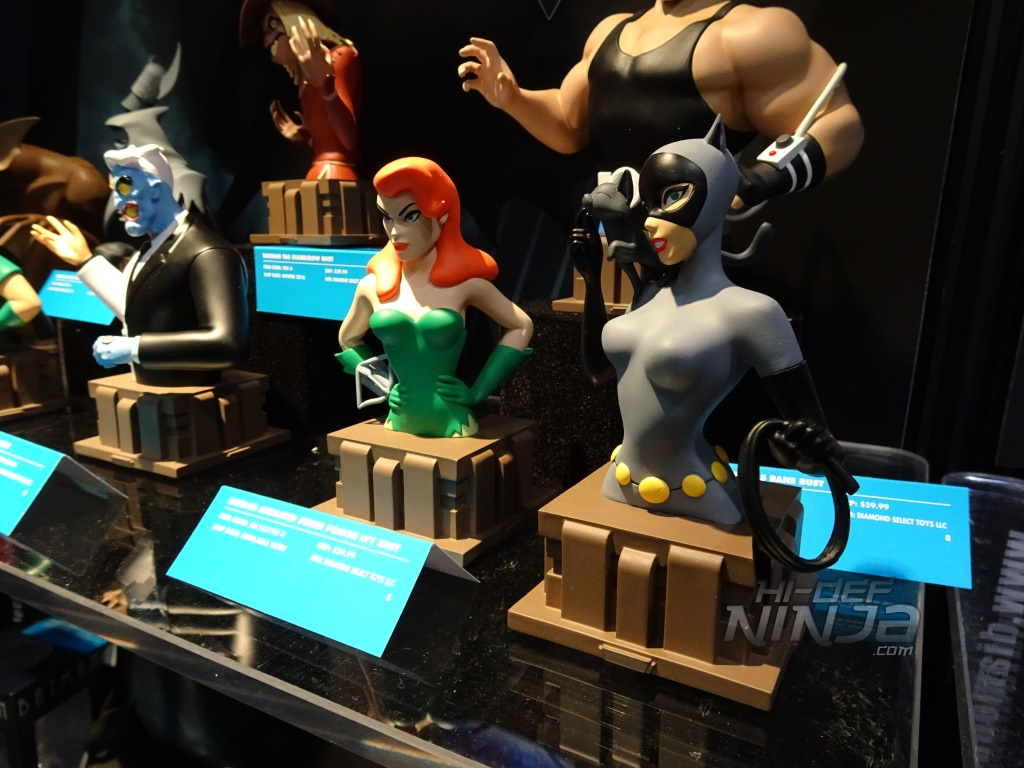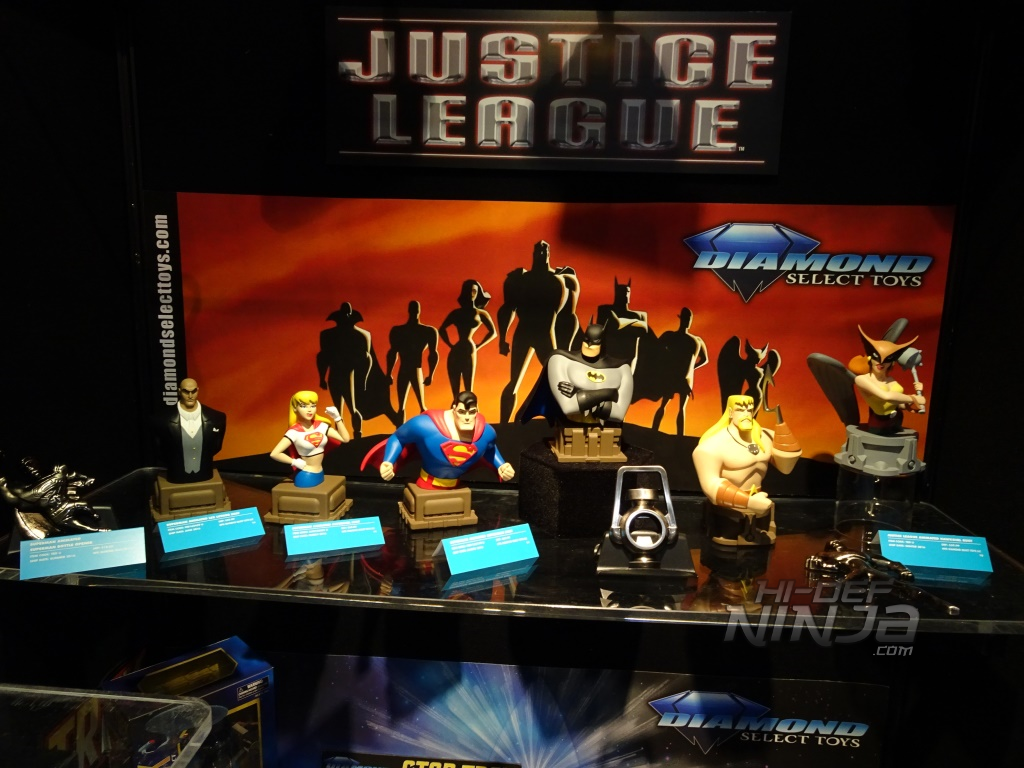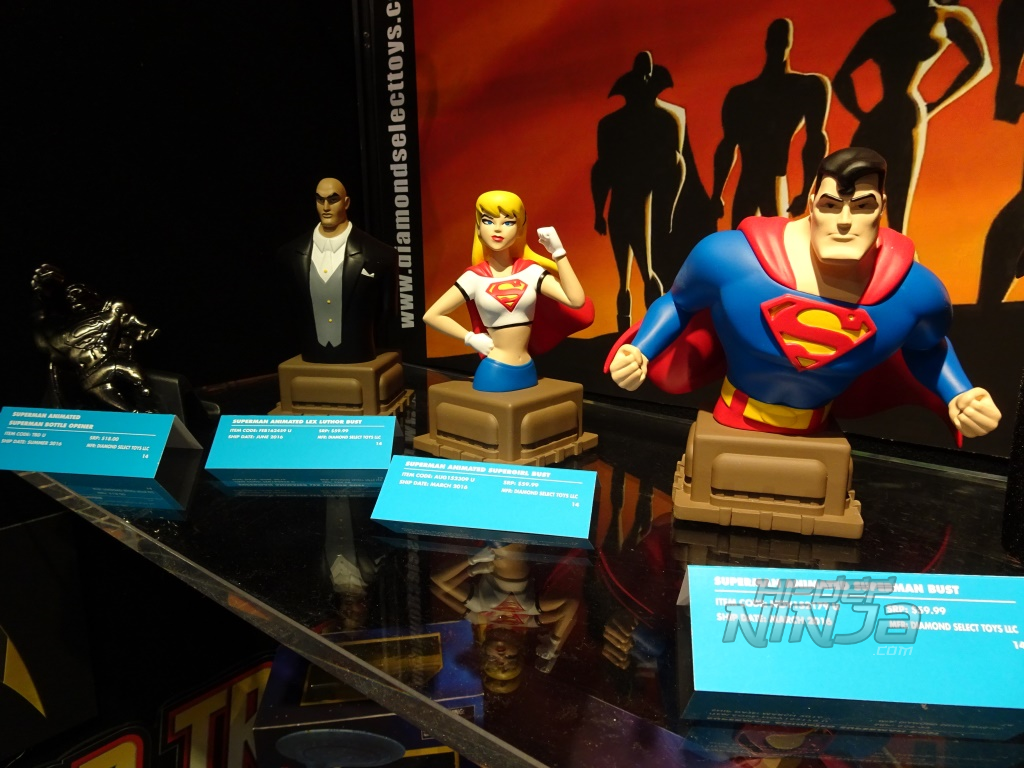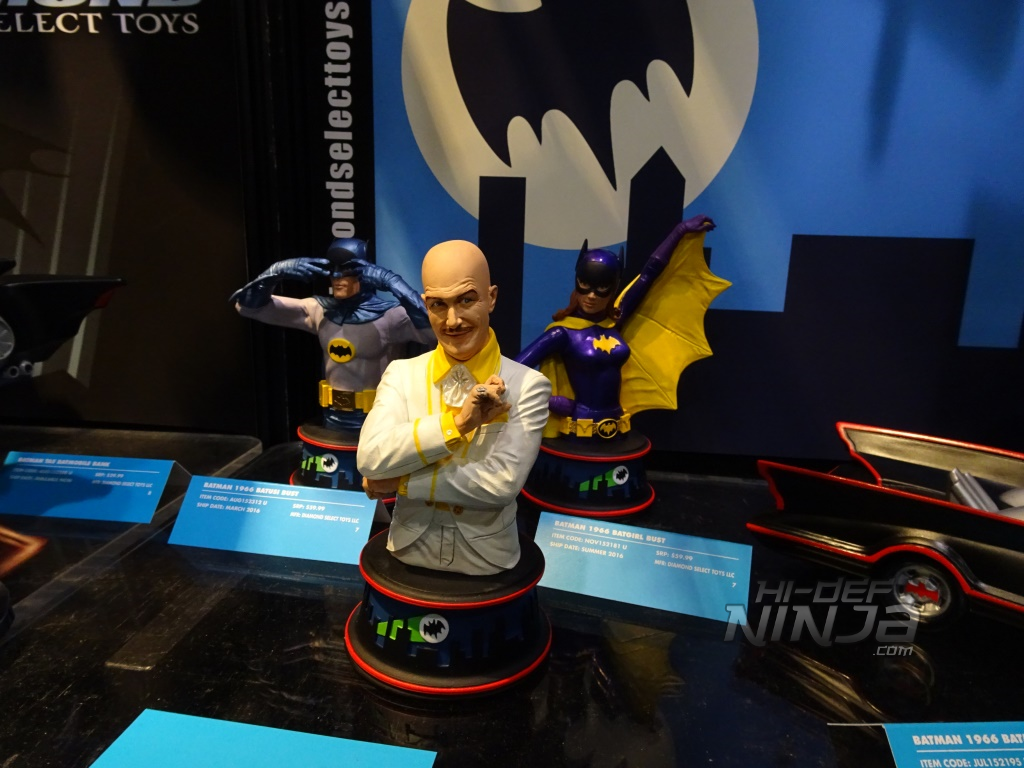 And for the serious collector, Diamond has their premium line of figures which included a Catwoman and Batgirl Batman '66 figure as well as a Poison Ivy and Harley figure from the Animated Series.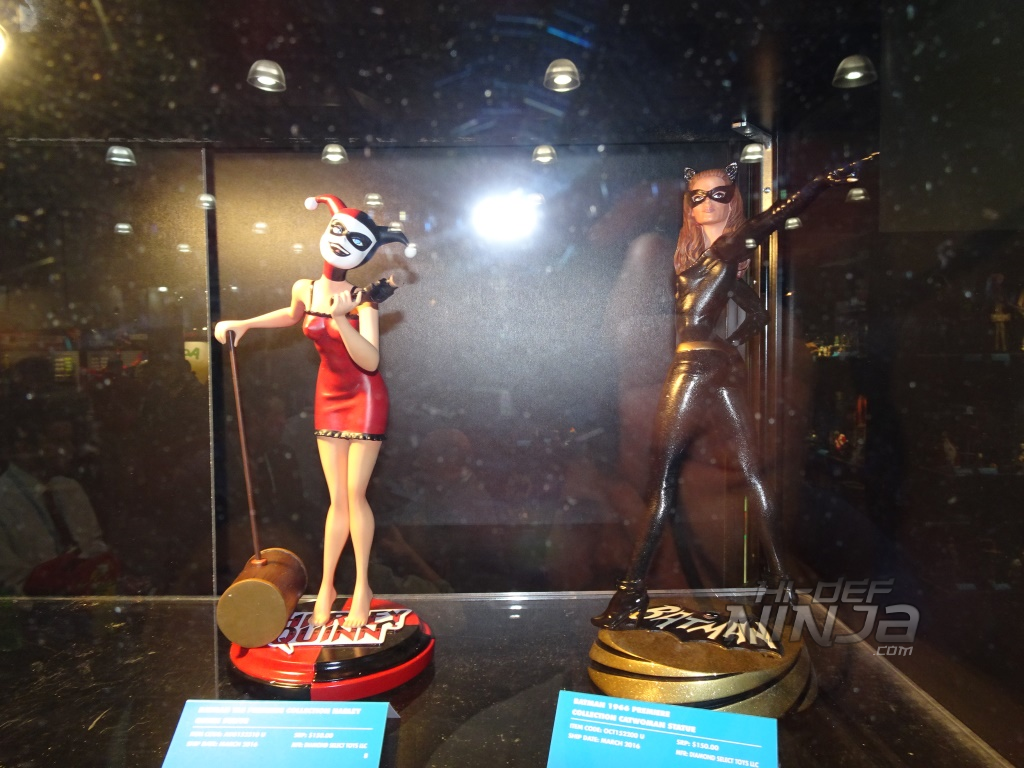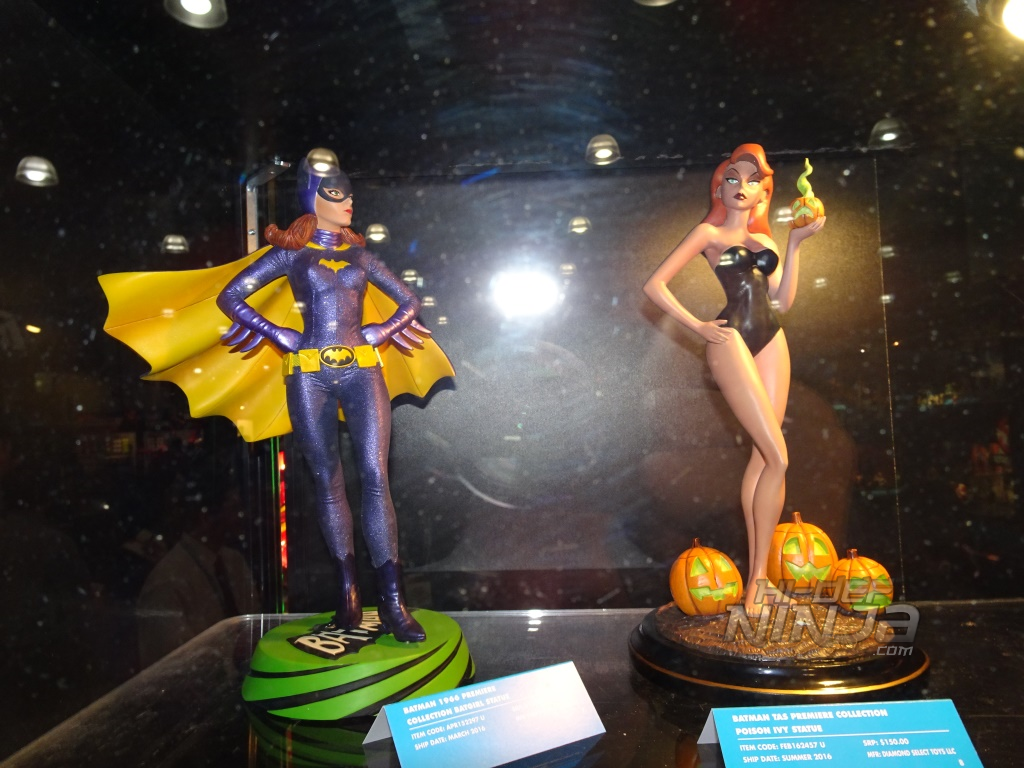 Diamond also has upcoming Series 2 figures and dolls in their Nightmare Before Christmas line.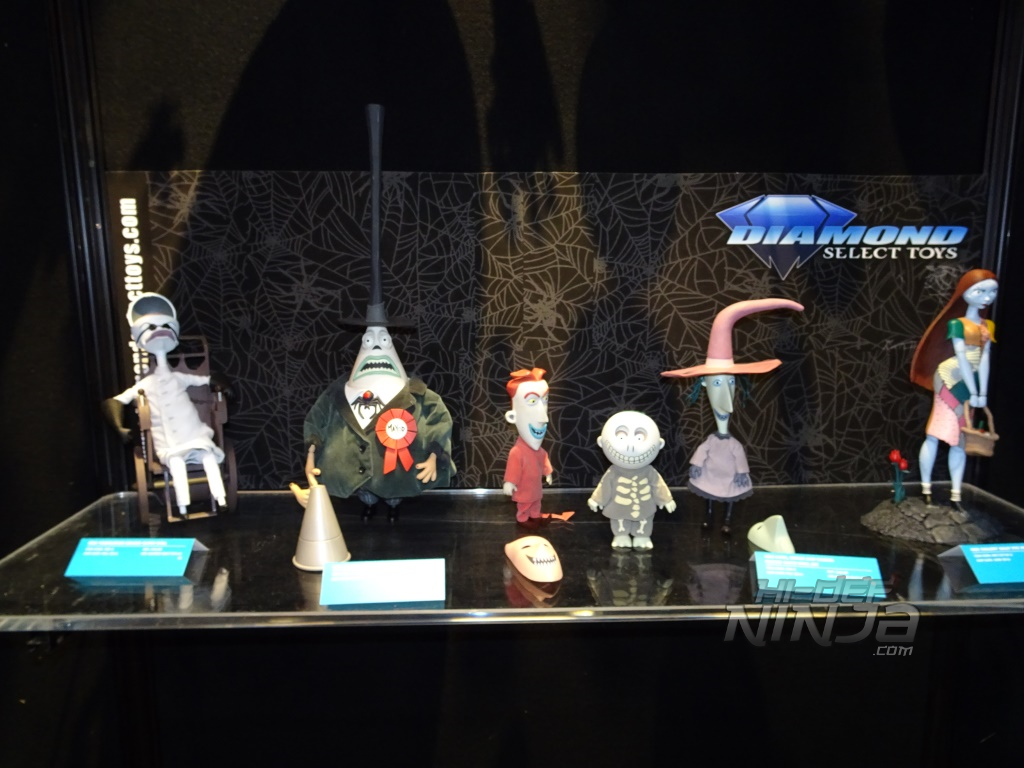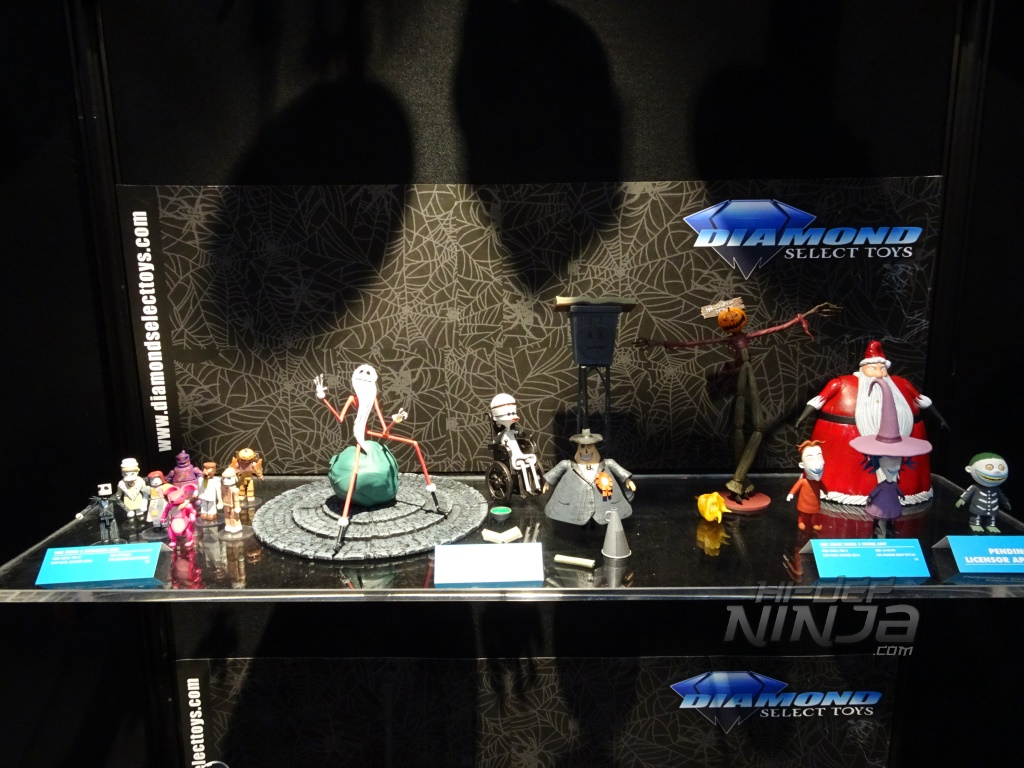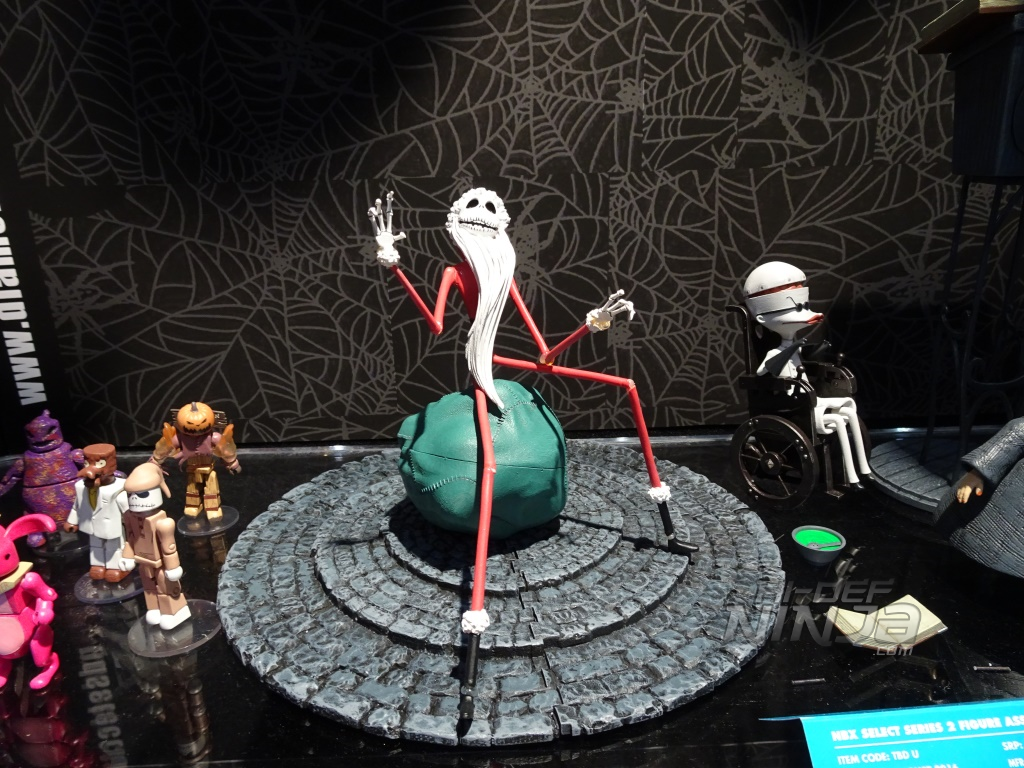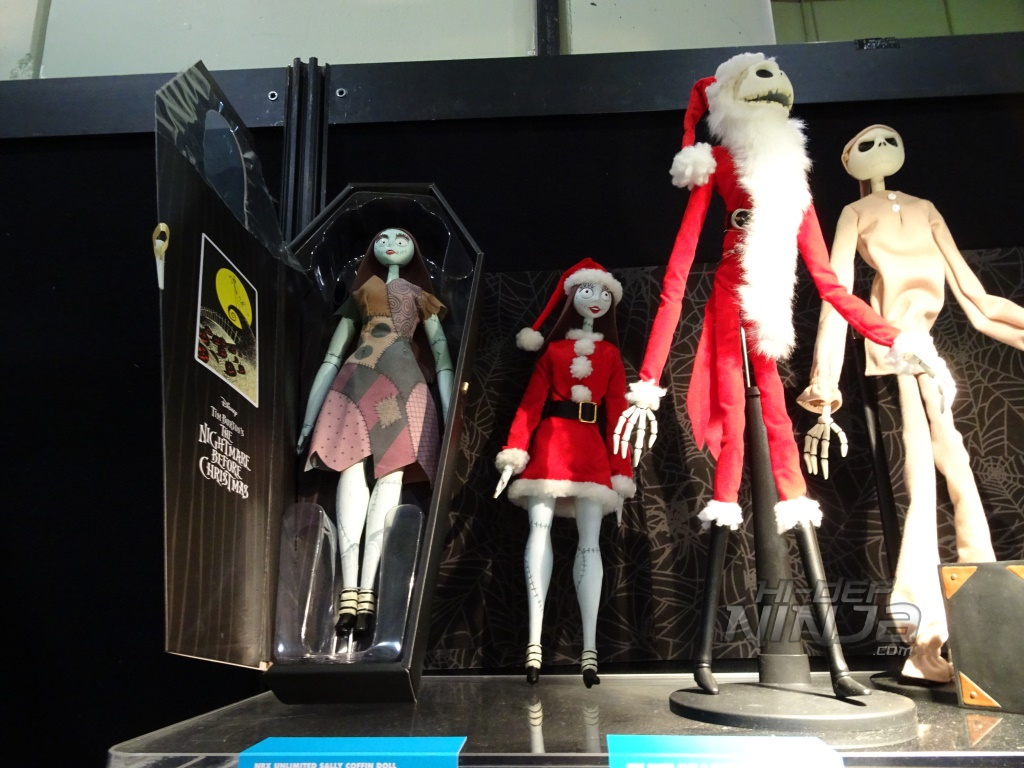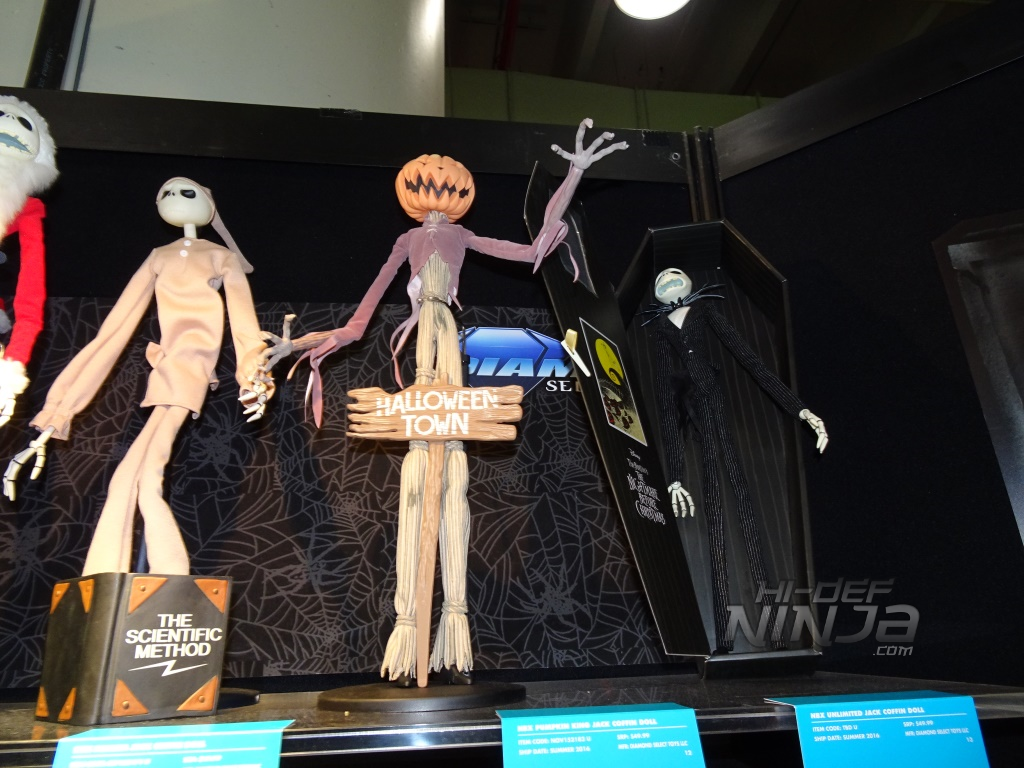 Switching gears out of figures, Diamond continues its Minimates line while also releasing a new line of vinyl figures called Vinimates.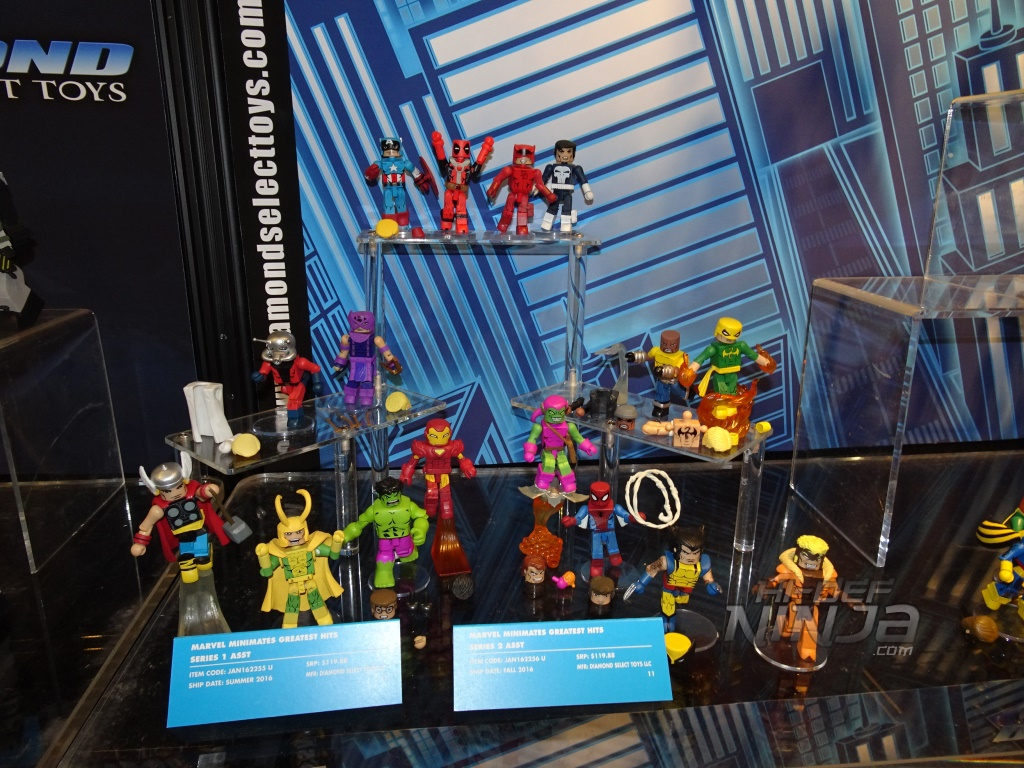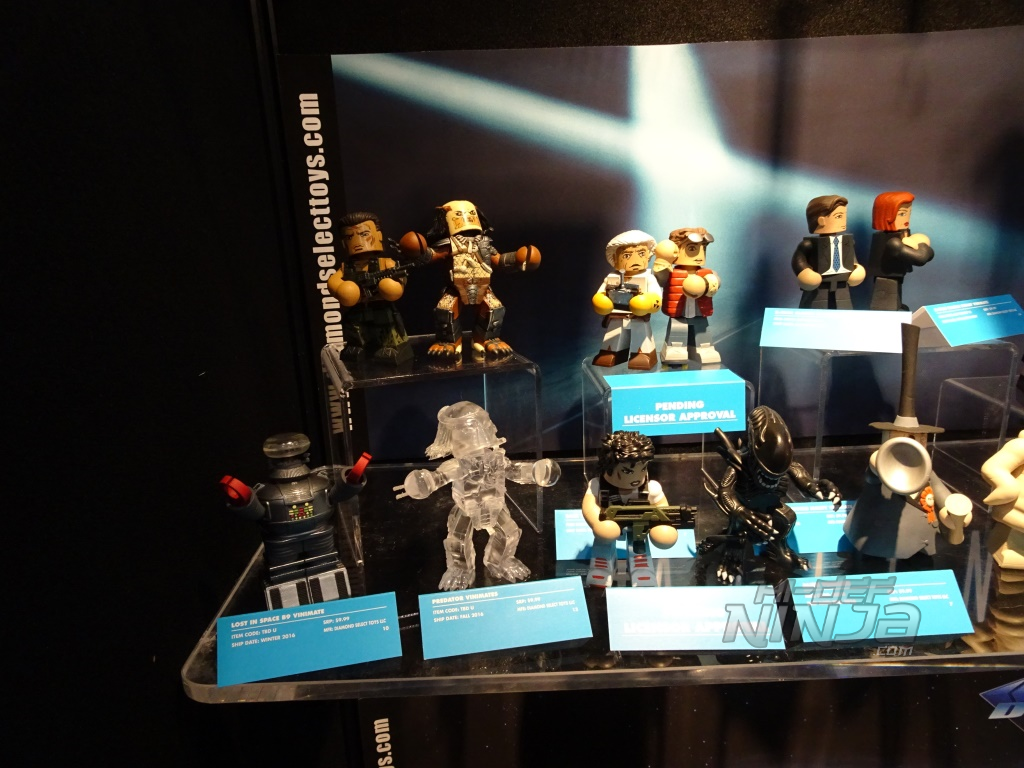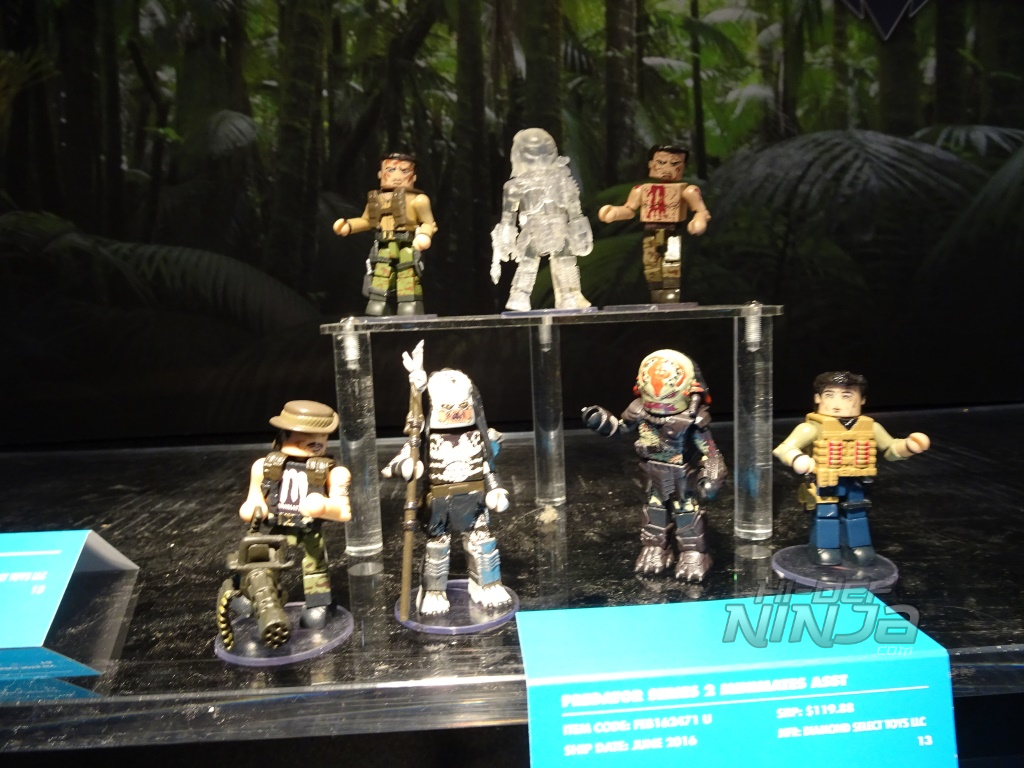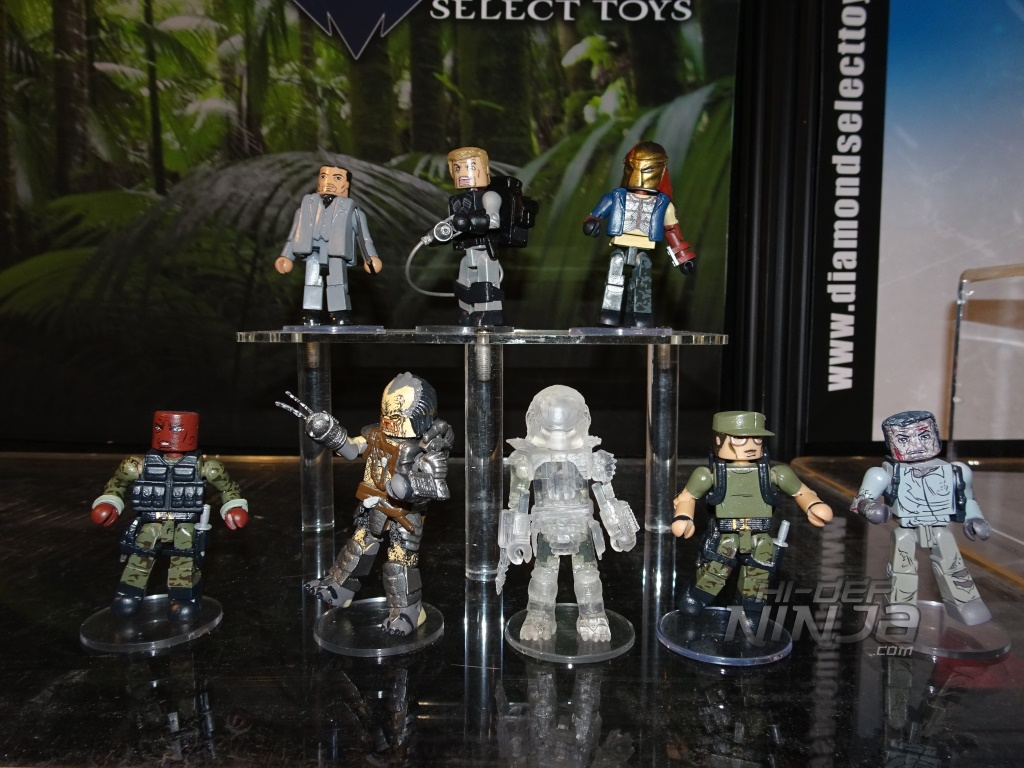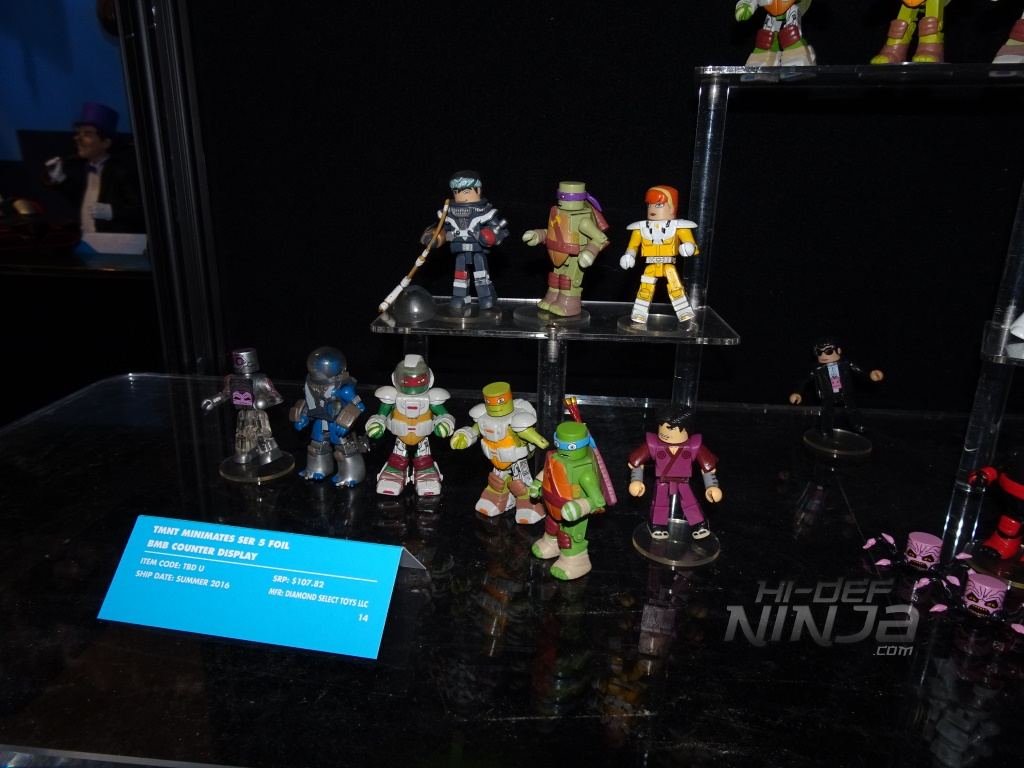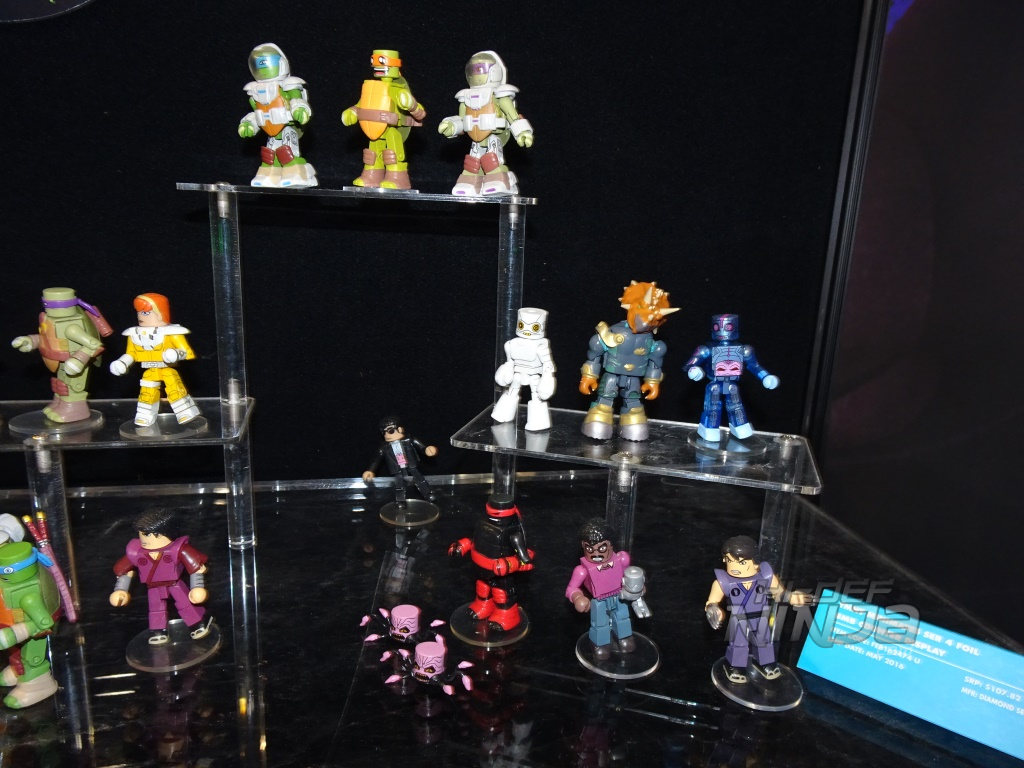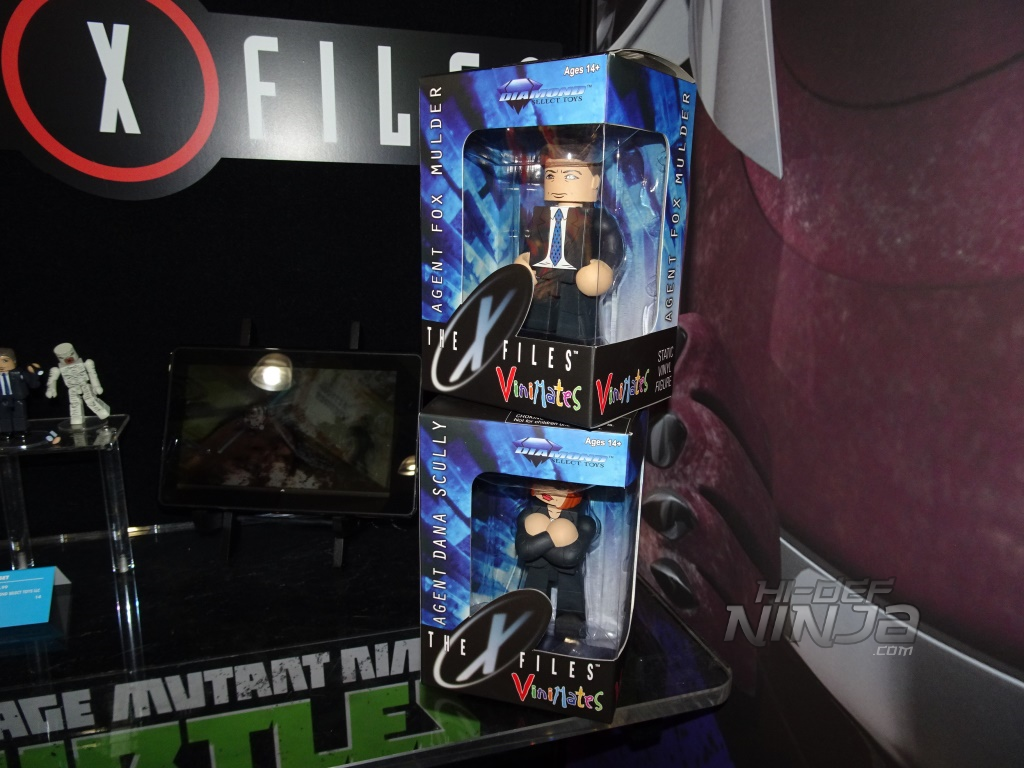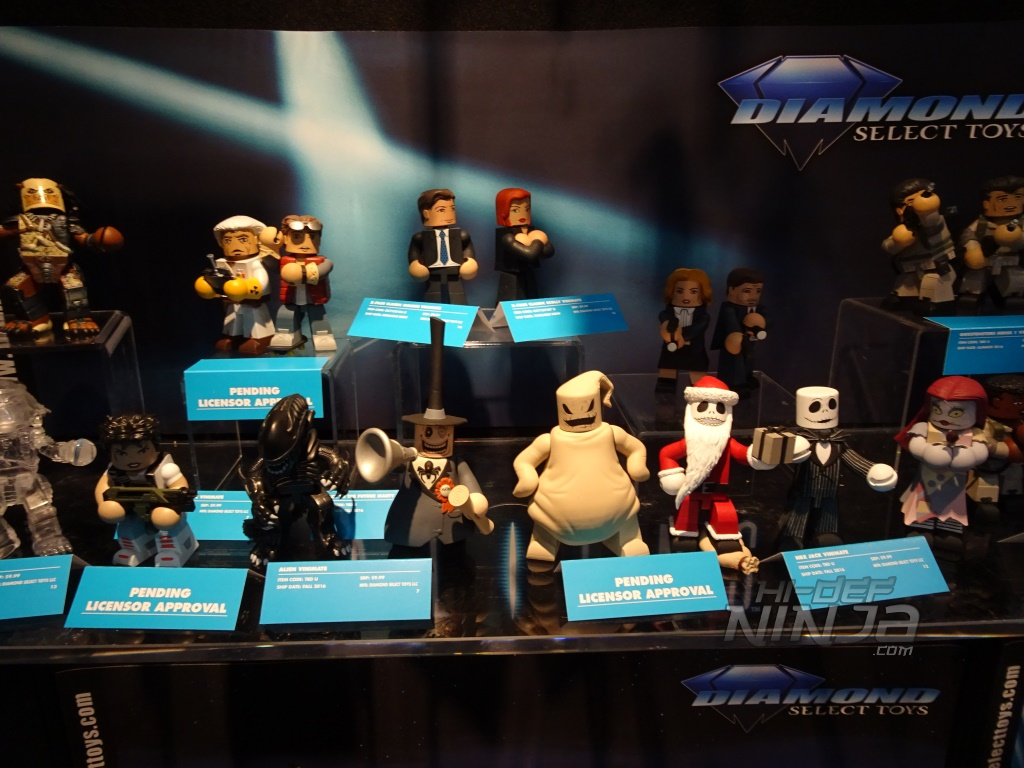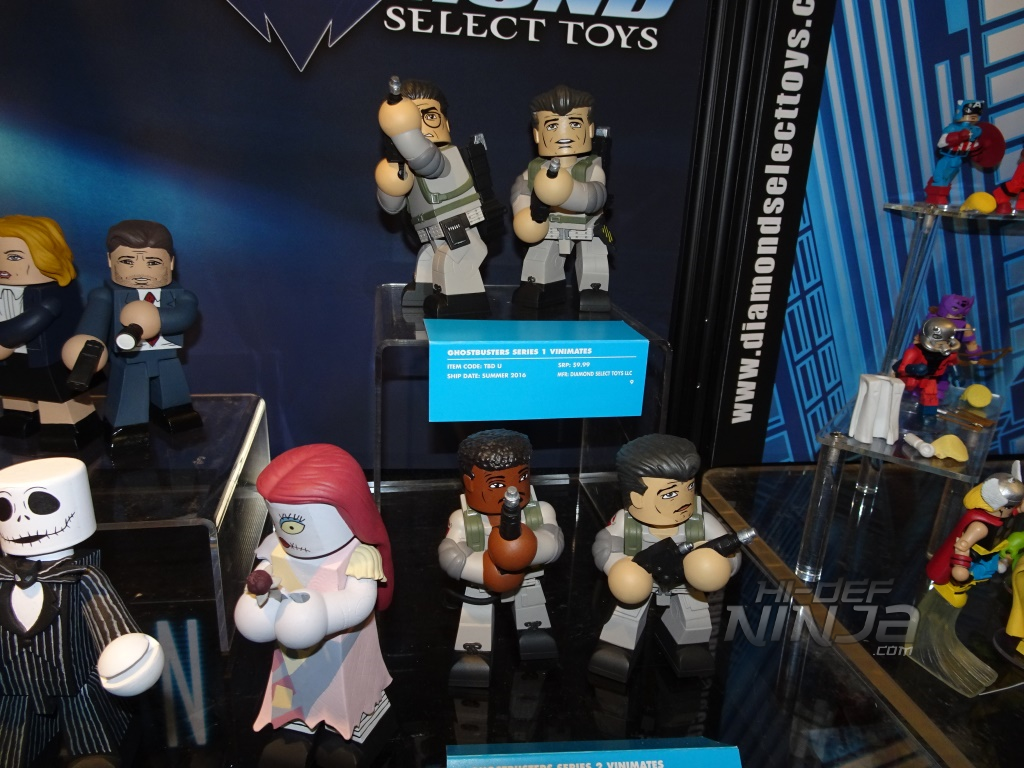 Finally, for the casual collector, Diamond has you covered with what I'm labelling "conversational collectibles" such as Gotham pint glasses, Batman Animated Series bottle openers, and Batman '66 money banks.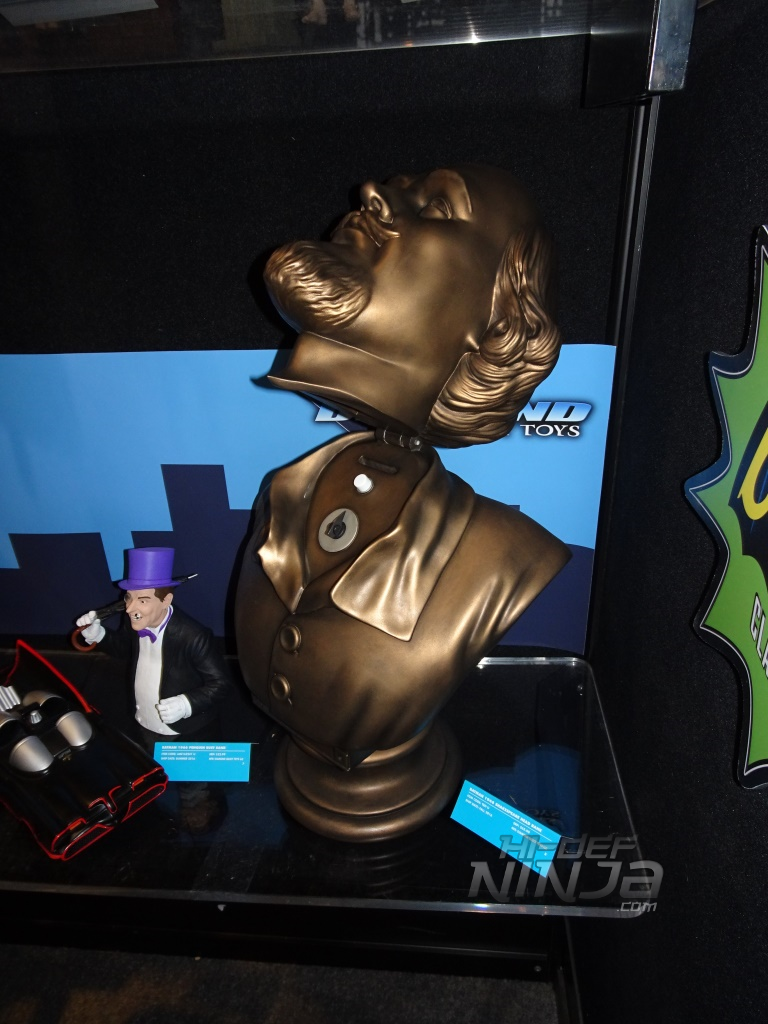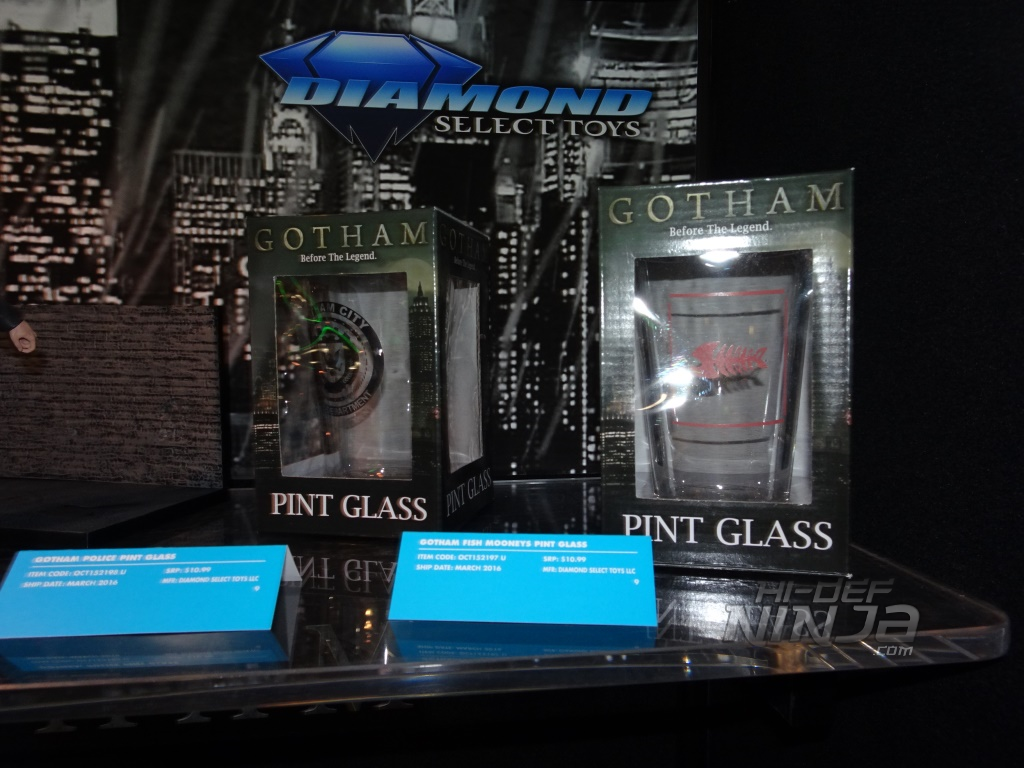 From the DC Collectibles side, Hi-Def Ninja was provided a preview of the newest figures from the varying DC properties including SUICIDE SQUAD, BATMAN V SUPERMAN, SUPERGIRL, ARROW, THE FLASH, Batman: Arkham Knight, two Harley series (Comics and Red, White, & Black), Animated Series (which had some very nice Frank Miller-inspired figures and a Bullock), Icons (all new 52 designs), and DC films. If there is a DC property you enjoy, you will find a figure for it here.
My personal favorite was the Frank Miller-inspired Batman Animated series figures! Go buy now!
So for the serious collectors, last year DC released an Animated Series Batmobile which ended up winning the 2015 Vehicle of the Year award from Toy News International and Pixel Dan. This year, DC Collectibles will be releasing the Batmobile with the Batsignal and Batman figures and featuring a more metallic paint job. However, for those collectors who already own the previous released Batmobile, there are plans to release just the figures and Batsignal, so you do not have to repurchase the entire set.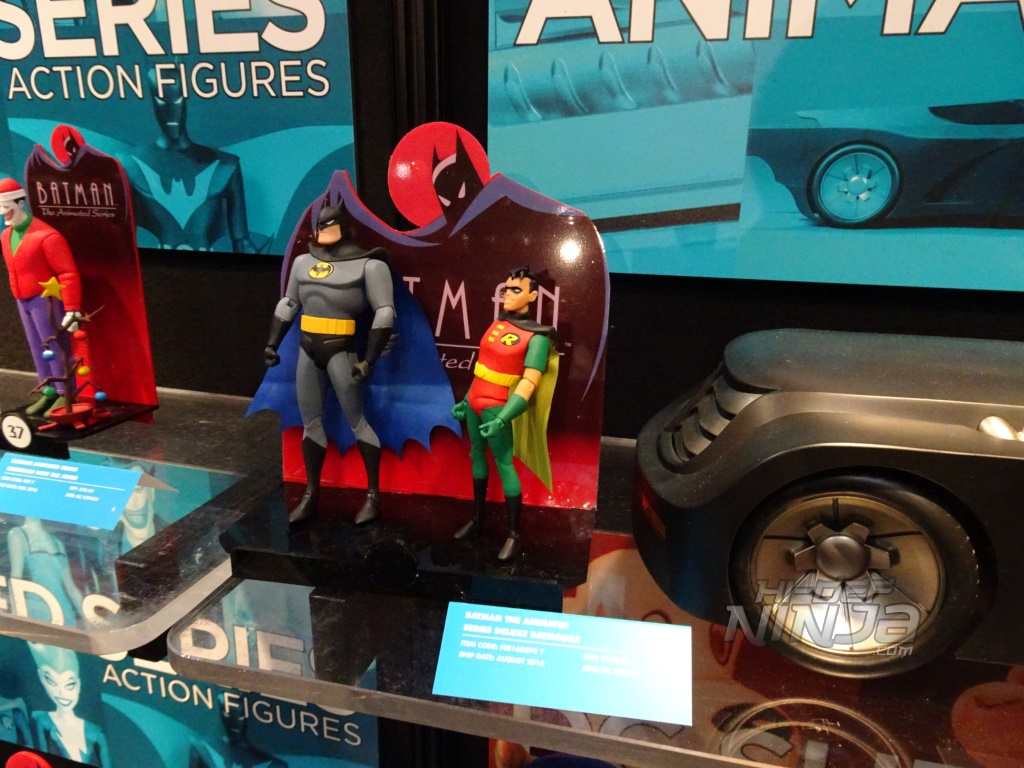 Which leads to the last item — a new vehicle: the Animated series Batwing. Words just cannot describe how sleek this item is. Enjoy it in all its wonder and expect it to win 2016 Vehicle of the Year.
Oh, and here's some Godzilla for all of you fans out there (stares directly at Ken, then quick turns to Franky).
Thanks again to Diamond for inviting Hi-Def Ninja into their booth and showcasing their newest collectibles.