Dennis Nash is a construction worker and a single father who lives with his mother Lynn and his son Conner. A ruthless man named Rick Carver has just evicted them from their foreclosed home in Orlando. Carver is the guy in the county who clears you out when you of your home and his money owned the police. Nash has tried to fight the banks from taking his home and the courts sided against him. His family is now living in a motel and he is looking for work with absolutely no luck until he gets an offer from the most unlikely of people: Rick Carver. Now Nash is in bed with the devil with no easy way out.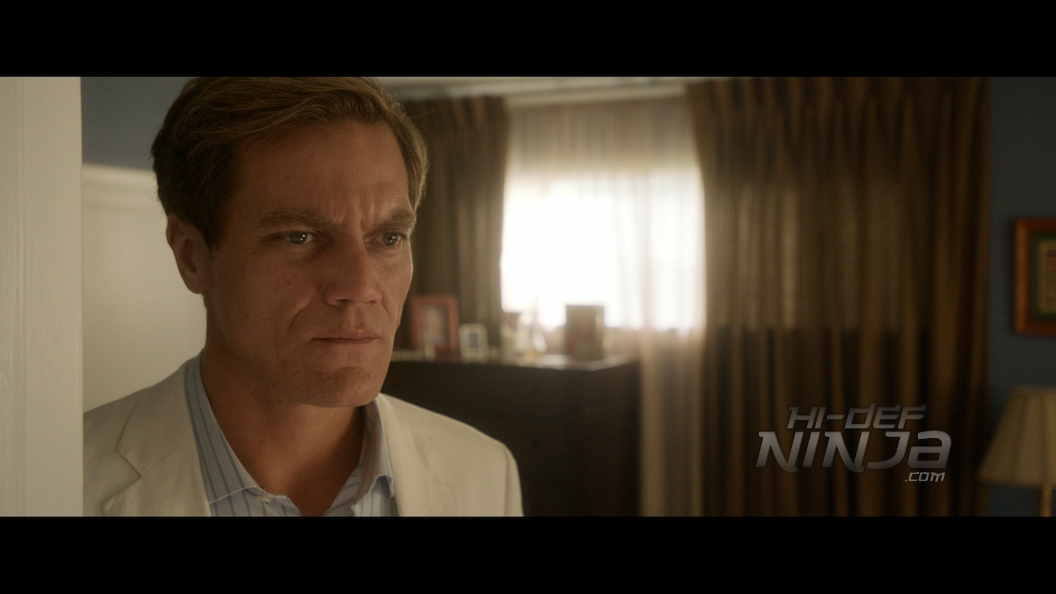 99 HOMES is written and directed by Ramin Bahrani. He has done some feature films but this is the first thing he's done that I have heard about. It has an excellent script that has the characters convey a lot of information but make it easy to retain. As far as the acting, Andrew Garfield and Michael Shannon are quite the pair. Garfield shows that he has the range to do so much more that SPIDER-MAN and is a very emotional actor. This is like watching the natural acting that he did in THE SOCIAL NETWORK and taking it to the next level. You really feel like this is a man who is doing everything he can to do right by his family. Michael Shannon has this way about his roles that you either love him or hate him. In this film, you tend to hate him because he has no remorse for anything that he does. Carver's moral barometer is broken or he might not even have one. Either way, he is kind of on the evil side.
Cast
-Andrew Garfield as Dennis Nash
-Michael Shannon as Rick Carver
-Laura Dern as Lynn Nash
-Tim Guinee as Frank Greene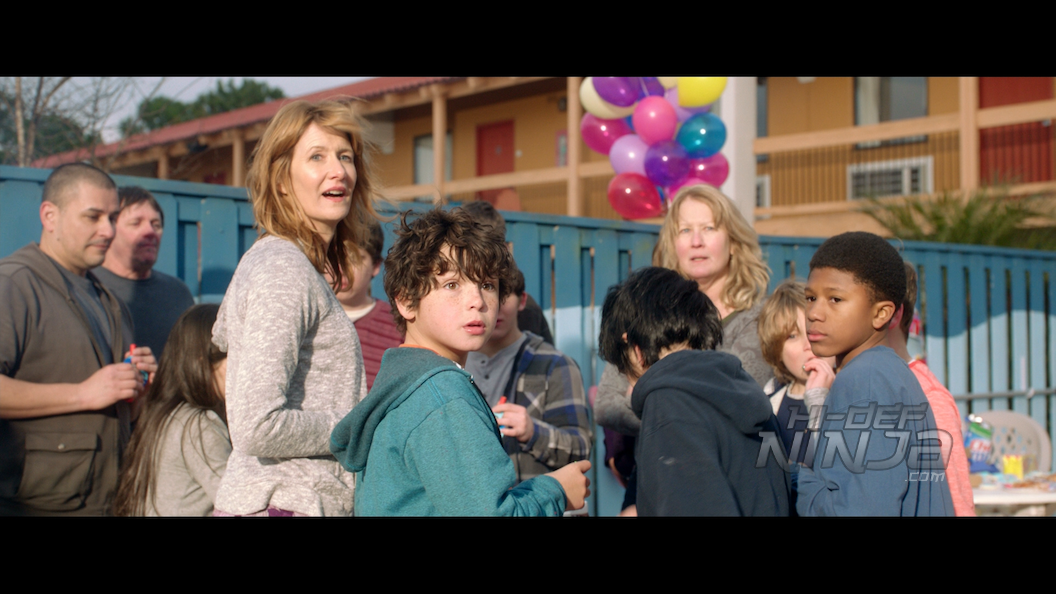 The video is a 1080p AVC transfer.
99 HOMES was shot digitally in 2k, which makes the video look sharp. The contrasting is pretty clean and there is one good distinction in the darker colors. The skins tones are a little washed out and, at times, the video does have some soft edges. There are not many times where the colors stand out and that feels like the director's choice.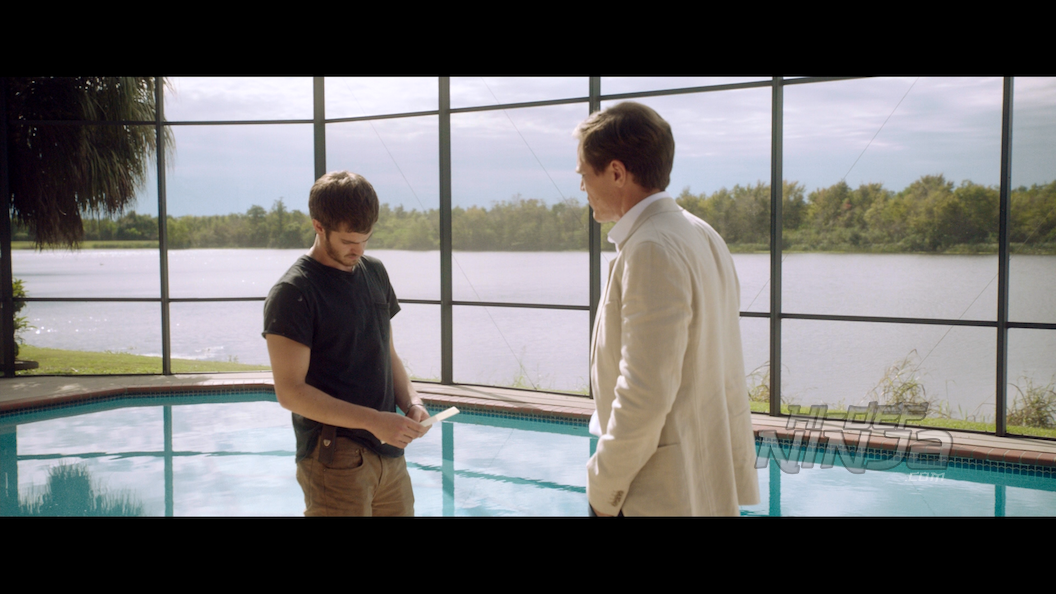 The main audio track is a DTS-HD Master Audio 5.1.
This is a very center channel heavy mix. There is a lot of dialogue and not really much in the way of sound to stress the speakers at all. The score has some LFEs and they're very subtle. The voice reproduction has been mixed carefully to keep the audio level when the yelling and screaming happens.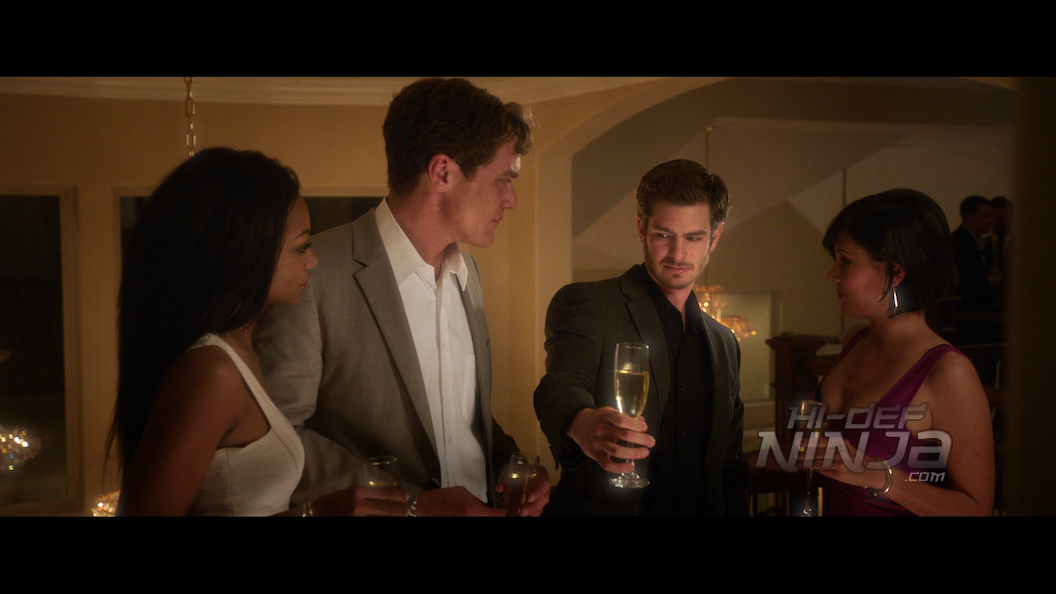 -Audio Commentary by writer/director Ramin Bahrani
-A specially selected Deleted Scene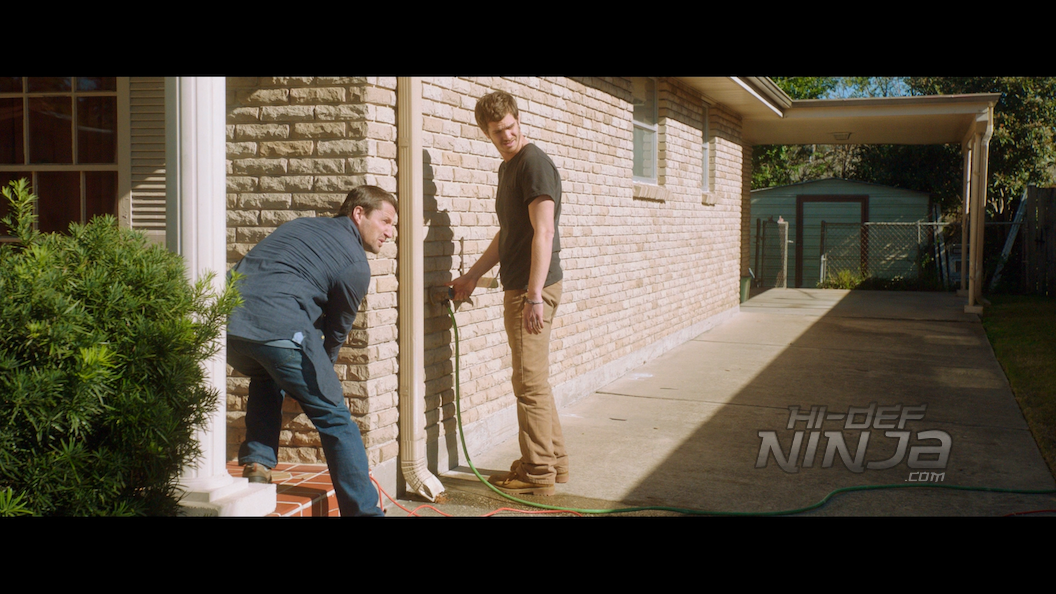 Disc Details
1 Blu-ray disc
Running Time
112 mins
Edition Ratings
Rated R
Region Coding
Region A
Video Resolution
1080p AVC MPEG-4
Aspect ratio: 2.40:1
Audio Mixes
English DTS-HD Master Audio 5.1
Subtitles
English SDH
Spanish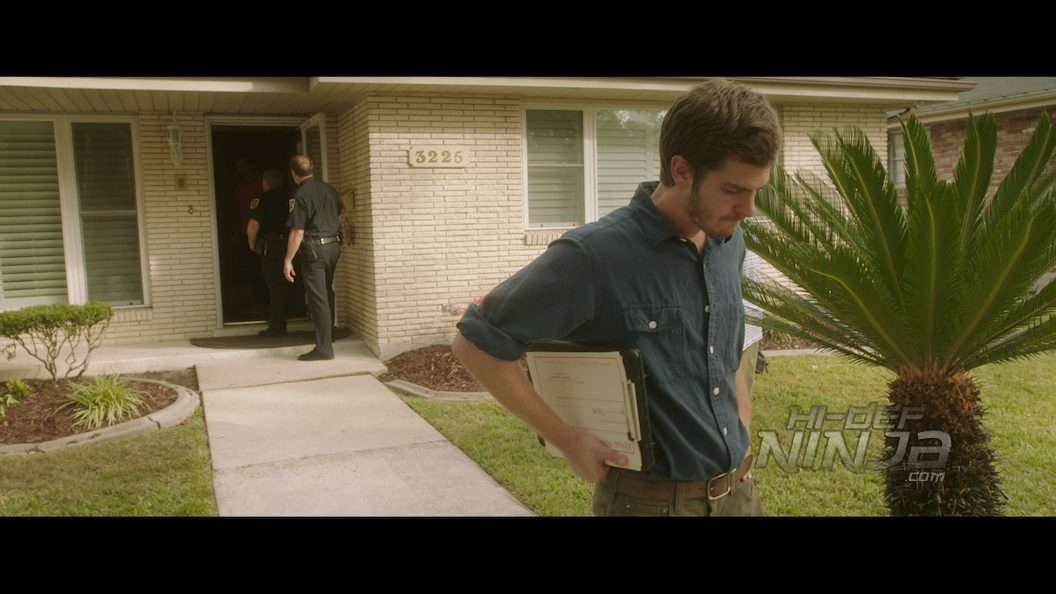 99 HOMES is a powerful film about the messed up word of dealing with banks and mortgages. Then, you have the vultures to pick the bones. These are compelling characters with a good story attached to them. The Blu-ray looks good with clean audio and video. I would say give this a rent or if you're a Michael Shannon/Andrew Garfield fan, pick it up.