Grey Matter Art, under license from Marvel Studios, has just announced their latest poster from Marvel's CAPTAIN AMERICA: THE WINTER SOLDIER! It has been created by Alexander Iaccarino and will have two editions: a regular and a variant. The regular is printed on metallic silver ore paper and the variant is a foil on holographic paper.
This poster goes on sale on Wednesday, March 2nd between 1-2PM EST on their Website.
Artist: Alexander Iaccarino
Size: 24×36
Regular Edition: 225/$45.00 (Hand-Numbered)
Variant Edition: 100/70.00 (Hand-Numbered)
Printed By: VG Kids
Regular Version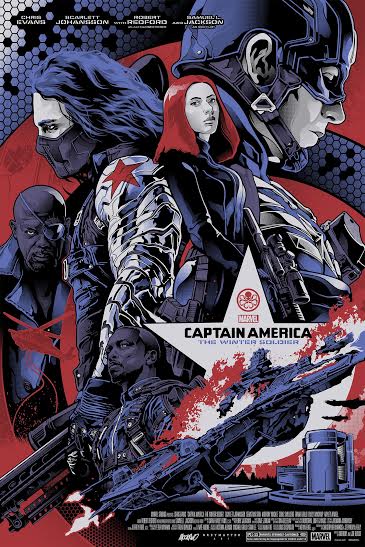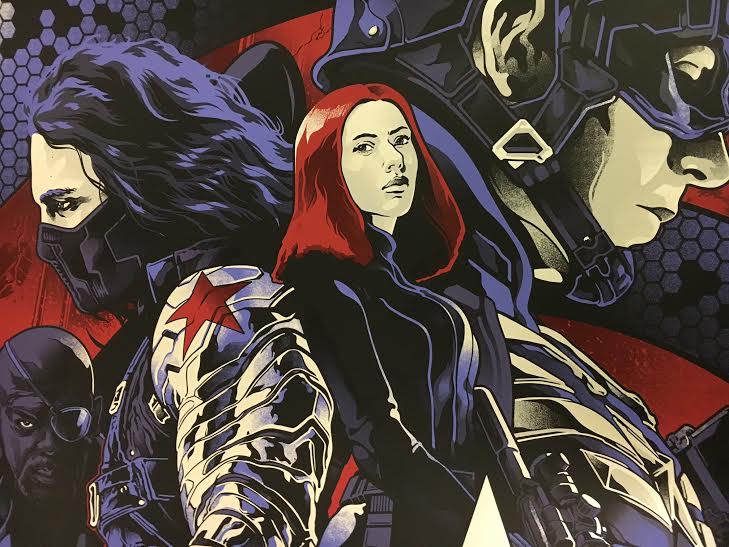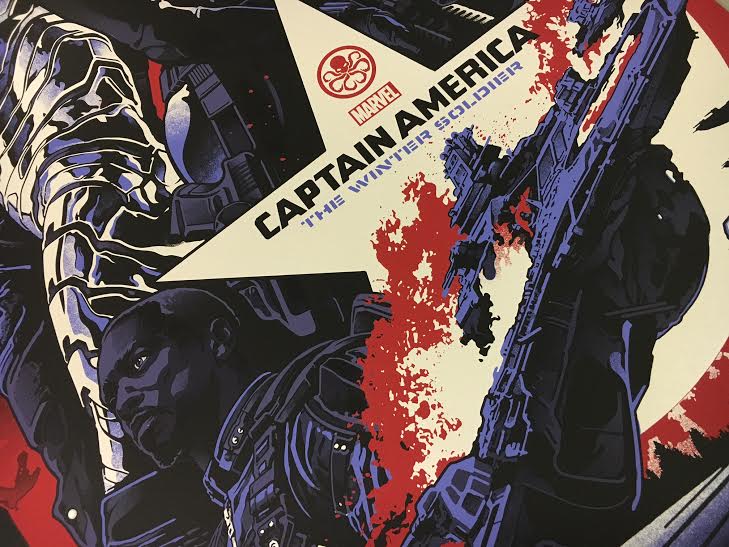 Variant Version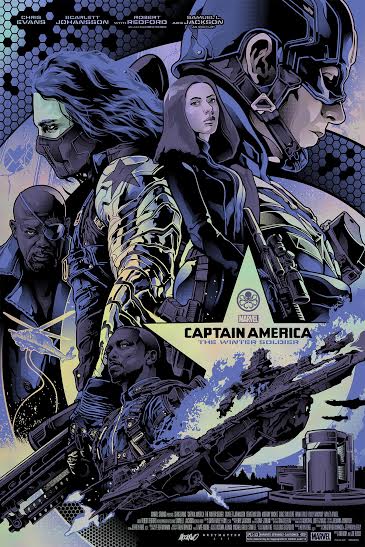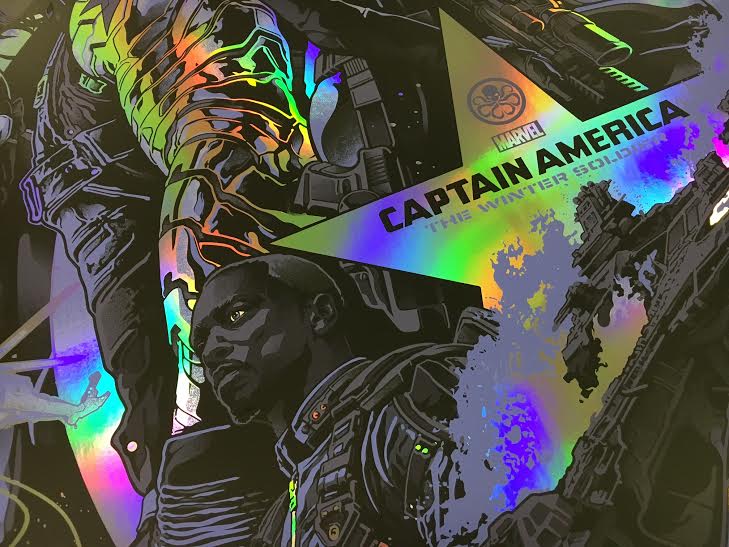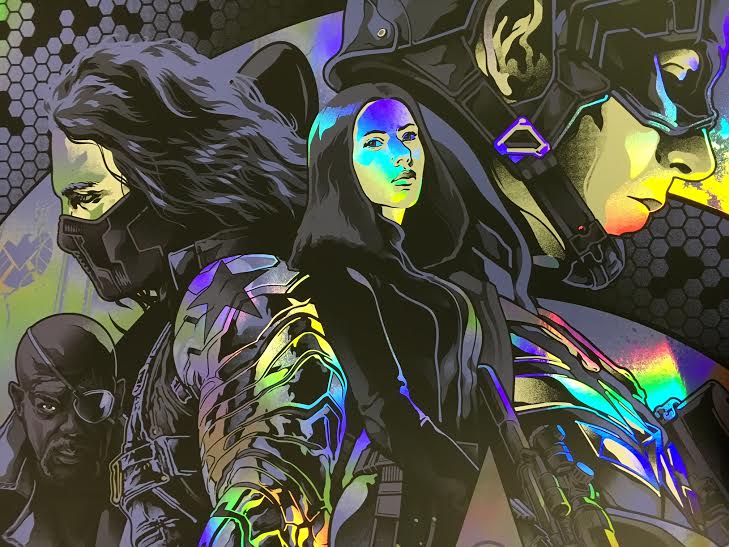 Follow Grey Matter Art on Twitter to get a jump on the drop.
Also, follow Grey Matter Art on Facebook and Instagram, and sign up for their website newsletter for all future news and information.