Warning: Slight Spoilers Ahead!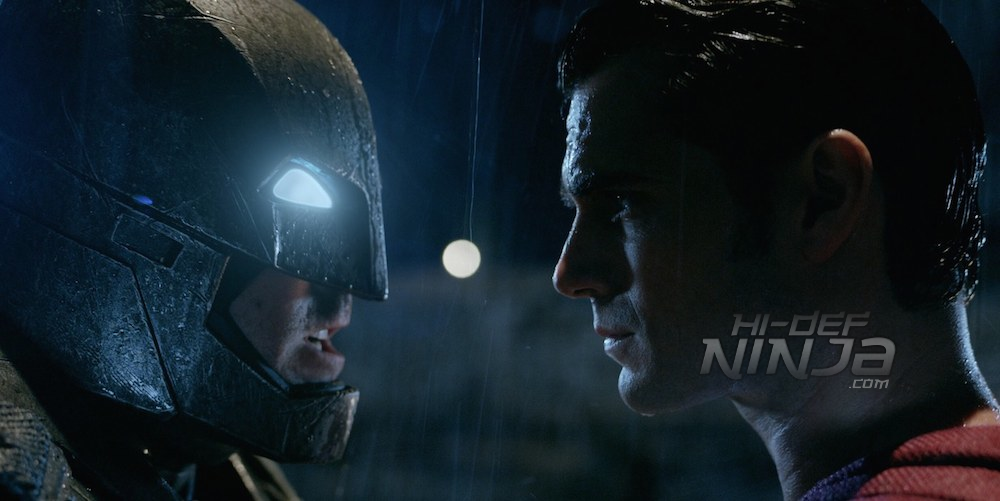 The day we've all been waiting for has finally arrived. BATMAN v SUPERMAN: DAWN OF JUSTICE has been officially released, the Dark Knight is facing off against the Man of Steel, and the years-long dream of a big-screen Justice League film has been set in motion. Tensions are high, expectations are begging to be met, and thousands of Batman and Superman T-shirt-wearing fans have made their way into cinemas worldwide. The big question is: is DAWN OF JUSTICE worth the studio hype, or does it succumb to the negative reviews flying around the internet?
I'll be first to admit that I've been overly apprehensive about this film and all that it stands for. Right from day one, I was unhappy with the inclusion of Batman and I strongly disliked Ben Affleck's casting. I'm a huge fan of Man of Steel and all I wanted was a straight-up sequel featuring Superman in his new incarnation, but an underwhelming box office performance seemingly halted that train of thought. I eventually accepted I wasn't going to get what I wanted, and so I looked forward to DAWN OF JUSTICE with more excitement than I thought possible. Superman, Batman, Wonder Woman… what could possibly go wrong?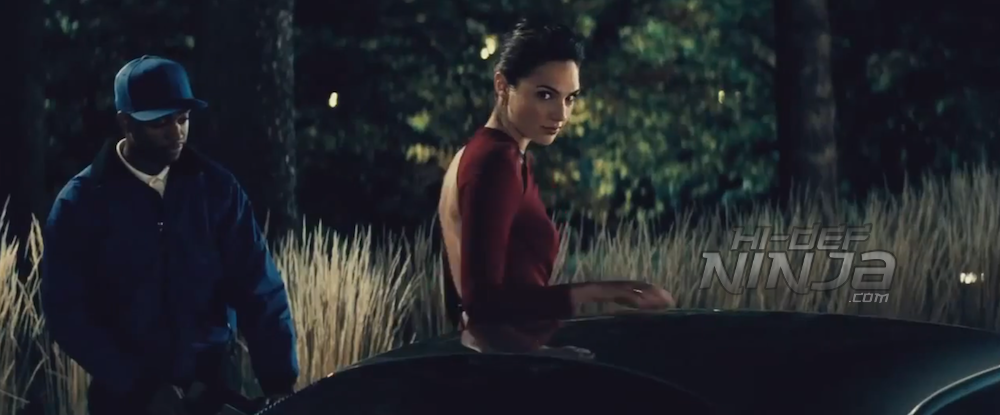 I loved DAWN OF JUSTICE from beginning to end, even though it's by no means perfect. It has its issues — it's too slow, to start with — but they're easily forgotten when I remember Superman's quest to redeem himself or the arrival of the new badass Batmobile which is like the Tumbler version 2.0. The pros easily outweigh the cons and, love or hate Zack Snyder's directorial skills, you've got to give him his due — he's taken on a massive project that holds a special place for many comic book fans and he's run with it. It's big, bold and bonkers — basically everything you'd expect from Snyder at the helm of a film featuring two of the most popular superheroes knocking seven shades of hell out of each other.
After the catastrophic events of Man of Steel, Superman is dealing with a hefty dose of guilt while the world looks on. He's trying to redeem himself as best he can, but still some residents of Metropolis and its surrounding areas aren't happy. At the top of that list is Bruce Wayne, who, for various personal reasons, sees Superman as nothing more than a threat to humanity. He takes it upon himself to rid the Earth of its Kryptonian saviour, and what follows is a physical fight that wouldn't look out of place in a high-end action flick. As if that wasn't enough, added to the already convoluted plot is a mad Lex Luthor, a senate court case or two, and the introduction of several new characters familiar to anyone with even a passing interest in the DC Universe. There's a lot going on in this film's two-and-a-half-hour runtime, and occasionally it does suffer for it. The plot is all over the place in terms of where it wants to focus, and I do wish it had stuck to either the Batman/Superman face-off or the inevitable threat of a big bad adversary that occupies the last half hour's screen time. Attempting both was a risky move that only just pays off, but it's not without its faults.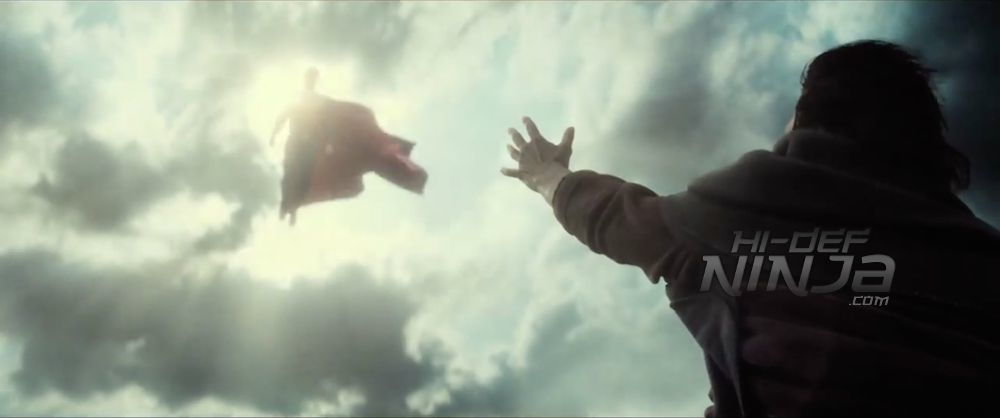 My main issue with DAWN OF JUSTICE is Batman's characterisation. I'll happily say that Affleck surprised me with his portrayal of Bruce Wayne and, subsequently, Batman, but I really didn't like his persona. He's not nearly as likeable as Christian Bale's Batman in Christopher Nolan's highly acclaimed Dark Knight trilogy, and unfortunately, I just never warmed to him. That's all down to the writing rather than Affleck's performance, and I'm still trying to figure out exactly what went wrong. I've never disliked an on-screen Batman's characteristics before, but I guess there's a first time for everything!
Henry Cavill's Superman is more of the same from Man of Steel; the only difference is he's now slightly more tortured and, in his Clark Kent guise, very happily publicly dating Lois Lane. He shows up to work at the Daily Planet, flies off to save people at every available opportunity, and tries his best to show the world he's not a bad person. There isn't much new here, but Cavill still does a solid job of playing my second favourite screen Superman to date. Amy Adams's Lois Lane is sadly underused in this film, and she's mainly there to offer support to Superman and conveniently help him find a Kryptonian weapon when he needs it most. It's a shame she didn't get more to do this time around, but an overpopulated script just doesn't allow time for everyone to get a decent storyline. Even Lex Luthor, played by Jesse Eisenberg, seems to lose out, though his scenes are wonderfully insane to behold. I had my doubts about Eisenberg's Lex, but once again they were shattered when I saw him in all his unhinged glory. He's not my favourite Lex, but he does do a great job of providing a genuine threat to our title heroes, and he's a character I wont be sad to see return.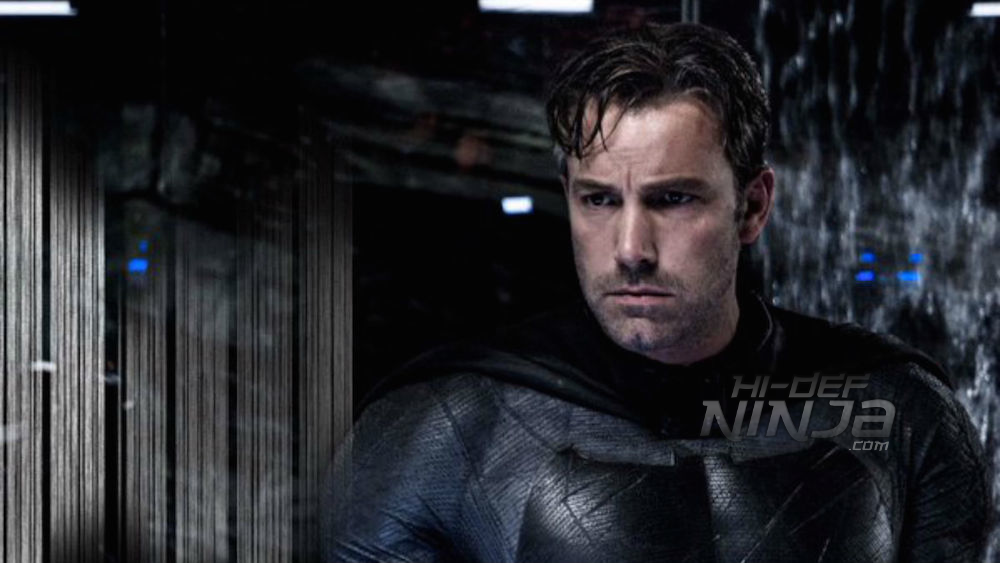 One fantastic character new to DAWN OF JUSTICE, and the one the world has been waiting to meet, is Wonder Woman. Played with both subtlety and strength by Gal Gadot, this Wonder Woman is every girl's dream. She's strong, intelligent, sure of herself, and takes no nonsense from any of the men in her life, even if they are famous superheroes. She makes a spectacular entrance in a battle towards the end of the film, and it's one that is made all the better thanks to a pulse-pounding track of score music from Hans Zimmer and Junkie XL. I couldn't have asked for a better portrayal of Wonder Woman, and I can't wait to see what she has in store for us when her own film hits our screens.
DAWN OF JUSTICE has a killer score soundtrack, with The Dark Knight and Man of Steel composer Hans Zimmer once again taking the reigns. Frequent collaborator Junkie XL also adds his own brand of magic to the music, making it one of the year's most memorable film scores. Superman's theme from Man of Steel recurs throughout, and it's cleverly interlaced with a darker-toned theme for Batman. Both hauntingly quiet and in-your-face loud, this score makes DAWN OF JUSTICE even better, and it's one that should be found in everyone's soundtrack collection.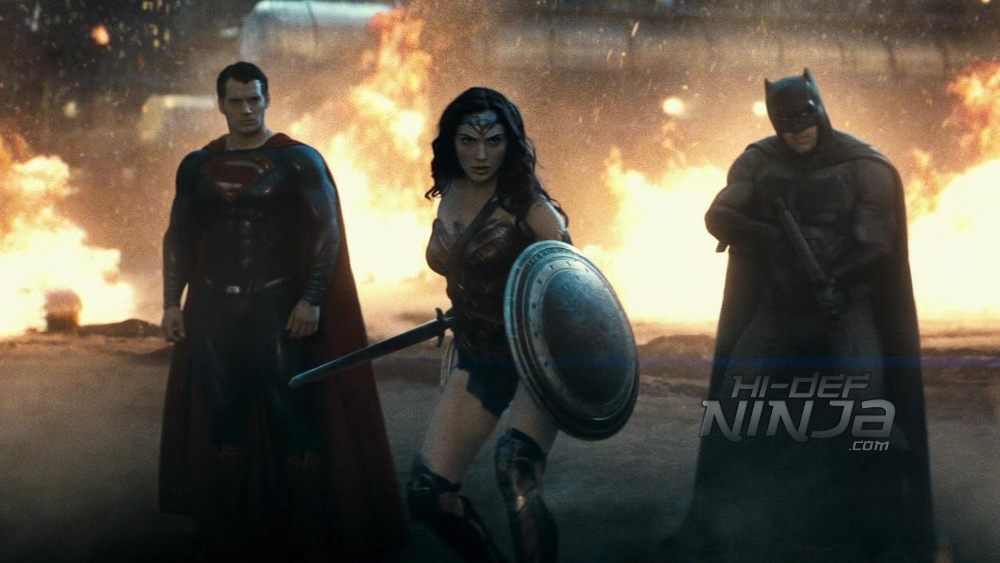 DAWN OF JUSTICE is a lot of things, but mostly it's just unbelievably fun. Yes, it's overly dark in parts, its pacing is slow, and the three Justice League cameos seem somewhat out of place, but I can't fault its ability to entertain. I left the cinema with a huge smile on my face and an immediate desire to see it again, which is really all I ask for from a film. This filmmaking team is one that needs to stay together for as long as possible, and I just hope the Justice League movie fares as well as this one has. It's a new dawn for DC, who so far have been overshadowed by Marvel's incredible output, and I think they're finally on track. There's going to be lots of negative comments doing the rounds where DAWN OF JUSTICE is concerned, but I for one am only too happy to vocalise my love for it. I have at least a few more cinema viewings planned and the Blu-ray has already been pre-ordered — I'm a fan, and I'm very glad all my low expectations were proved wrong.

– JENNY DAVIES