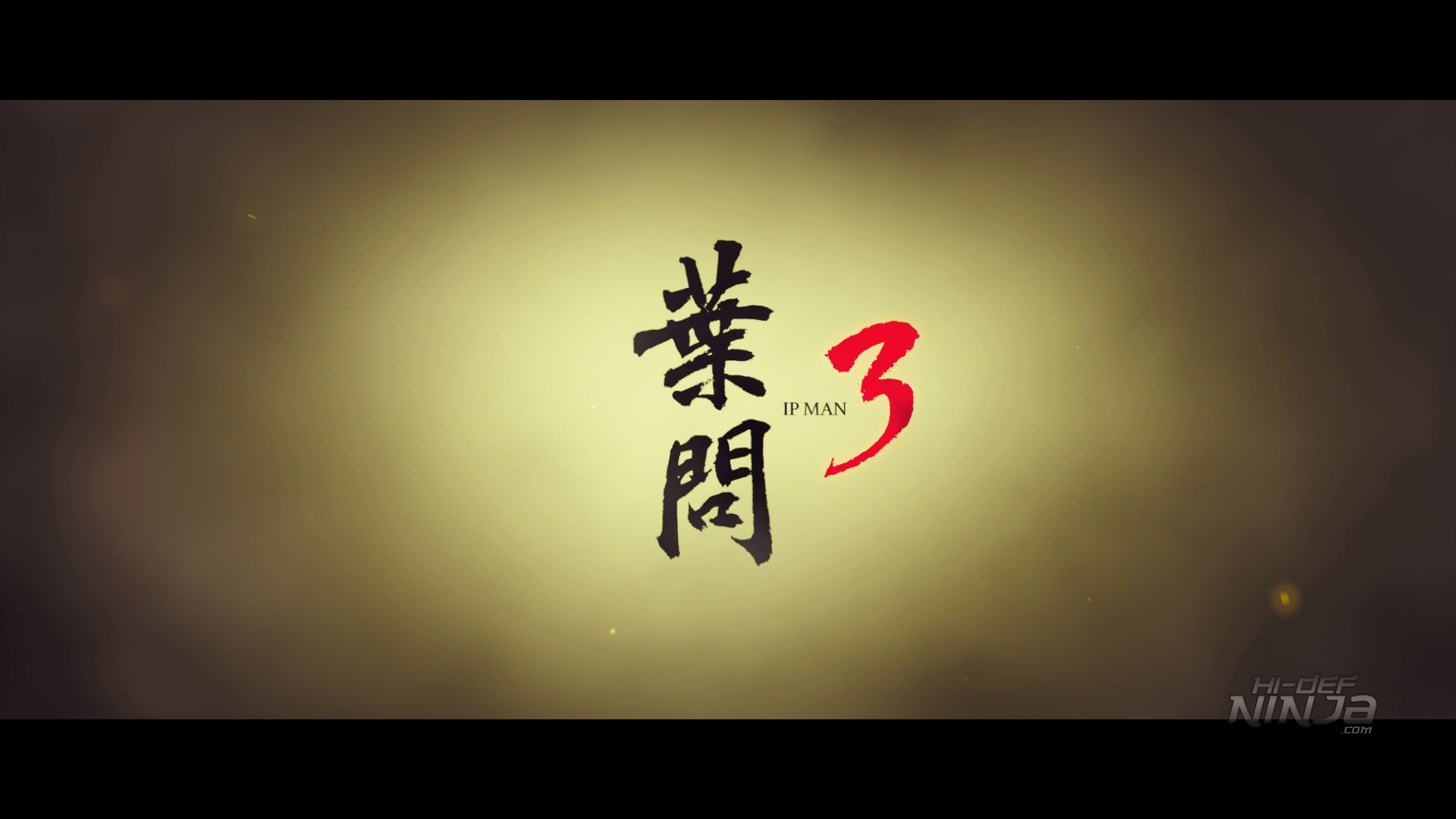 IP MAN 3 is a gorgeously executed, poignant chapter in an under-appreciated franchise.
Review by Matt Cummings
In the history of movie franchises, IP MAN might be considered a cult series.  Part history lesson, part high-flying Kung Fu, the series hasn't been big in the states.  But don't let that deter you from checking out its various iterations, from Donnie Yen's silent portrayal in IP I and II, through to THE GRANDMASTER with CROUCHING TIGER, HIDDEN DRAGON's Zizi Zhang putting on the hurt. IP MAN 3 arrives on Blu-ray looking gorgeous and sounding incredible, even though it does suffer from some of the pitfalls behind the genre.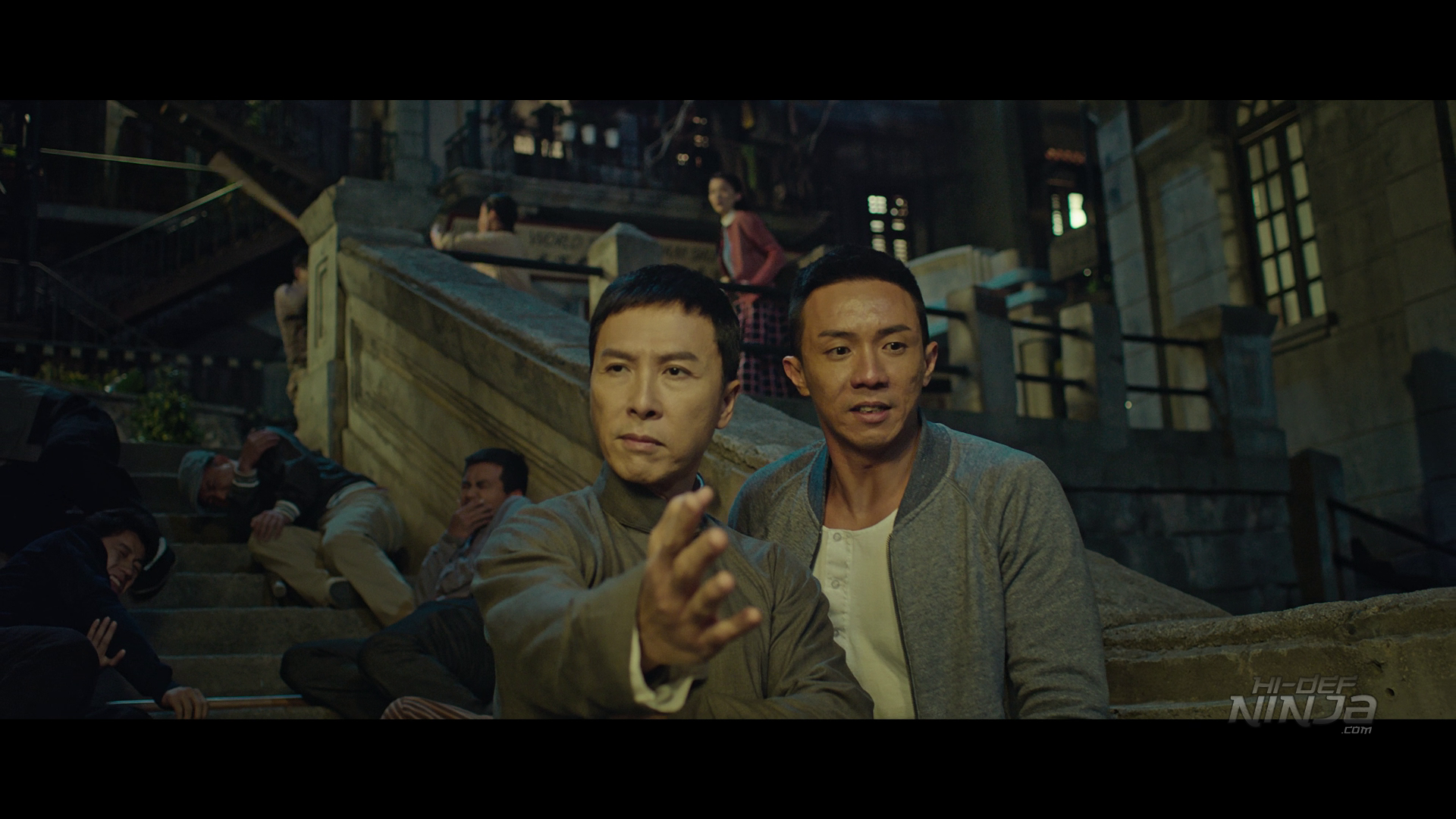 Ip (Donnie Yen) finds himself again in the middle of a changing China; Western 'devils' are starting to take over the country's gangs, including the Triads. These groups see a local school (where Ip's son attends) as prime territory to expand their operation. But drama also pervades inside the school walls, as Ip's son and another boy are sent to the principal's office for fighting. When Ip comes to gather the boy, he meets the opposing father Max Zhang (Jin Jang), who is also a Wing Chun disciple. Max believes that Ip has too many distractions in his life – including his wife (Lynn Hung) – who is soon diagnosed with cancer. As Ip comes to grips with this news, he also learns that one of the western 'devils' is Frank (Boxer Mike Tyson), whose late-night illegal fight club has kept Max's financial head above water. As Ip deals with his country succumbing to increased violence, he must also care for his ailing wife, while deciding if he will take on Max's demand for a match to decide the real Grandmaster.
IP MAN 3 is really several stories wrapped into one: a searing kung-fu slugfest, a social tale about the west's influence post-WWII, and a love story. It mostly achieves all of its goals, but the pacing does feel more like a 120-minute tale than the displayed 1:45. That's not awful because the fight scenes arrive just in time to shake us back into focus. But the love story – and the tragic outcome of Ip's wife – is an essential tale that resonates just as much as every kick and punch which Yen expertly releases. The revelation that Ip served as Bruce Lee's teacher is again played out here, even though some of the accuracy behind it is swept away and it's not nearly enough for fans hoping to see an expanded tale. But franchise veteran Director Wilson Yip returns to weave a complex story that's greater than the sum of its parts. He and Cinematographer Kenny Tse put on a fabulous display that go far beyond the incredible action scenes, actually achieved the cliche'd "Give them even more" promise which a lot of action films rarely do. But they also show a China transitioning from the old world of Filial Piety to the capitalism of the west.  Ip is certainly a man out of his time, and Yip does a good job reminding audiences that he's still a force to be reckoned with.
Yen has endured far beyond that of Jet Li and other rivals, his calming presence coming through in Ip as a gentlemen warrior who has no equal. But rather than demonstrate it with an elaborate attitude, Yen dons old school values, because he is such a champion. Tyson's presence is interesting, but Yip and Choreographer Woo Ping (THE MATRIX series) give him and Yen one of the most memorable fights in the genre. It's only when the boxing champion opens his mouth that we see he's truly no match for Yen. And that's the problem with the genre: sometimes the dramatics really get in the way of the story itself, and IP MAN 3 suffers from a grade-school plot of who can stay atop their mountain. As the final scenes play out, we get a montage of Hung's appearances in the series, and it plays off like I'm watching a CW teen drama. This is a minor point, because so much of this works quite well. Composer Kenji Kawai returns to the franchise with a big epic score that actually matches the scale of the fighting and elegance of 1950's China.
IP MAN 3 might be my favorite since the original, because it turns so much of Ip's world upside down, revealing a new and personal take on the man who trained Bruce Lee. That appearance might not be the expanded story fans were expecting and it does suffer from the tropes of Asian action films, but it's certainly got enough juice to keep audiences engaged and caring about these characters. That alone makes it a win for me.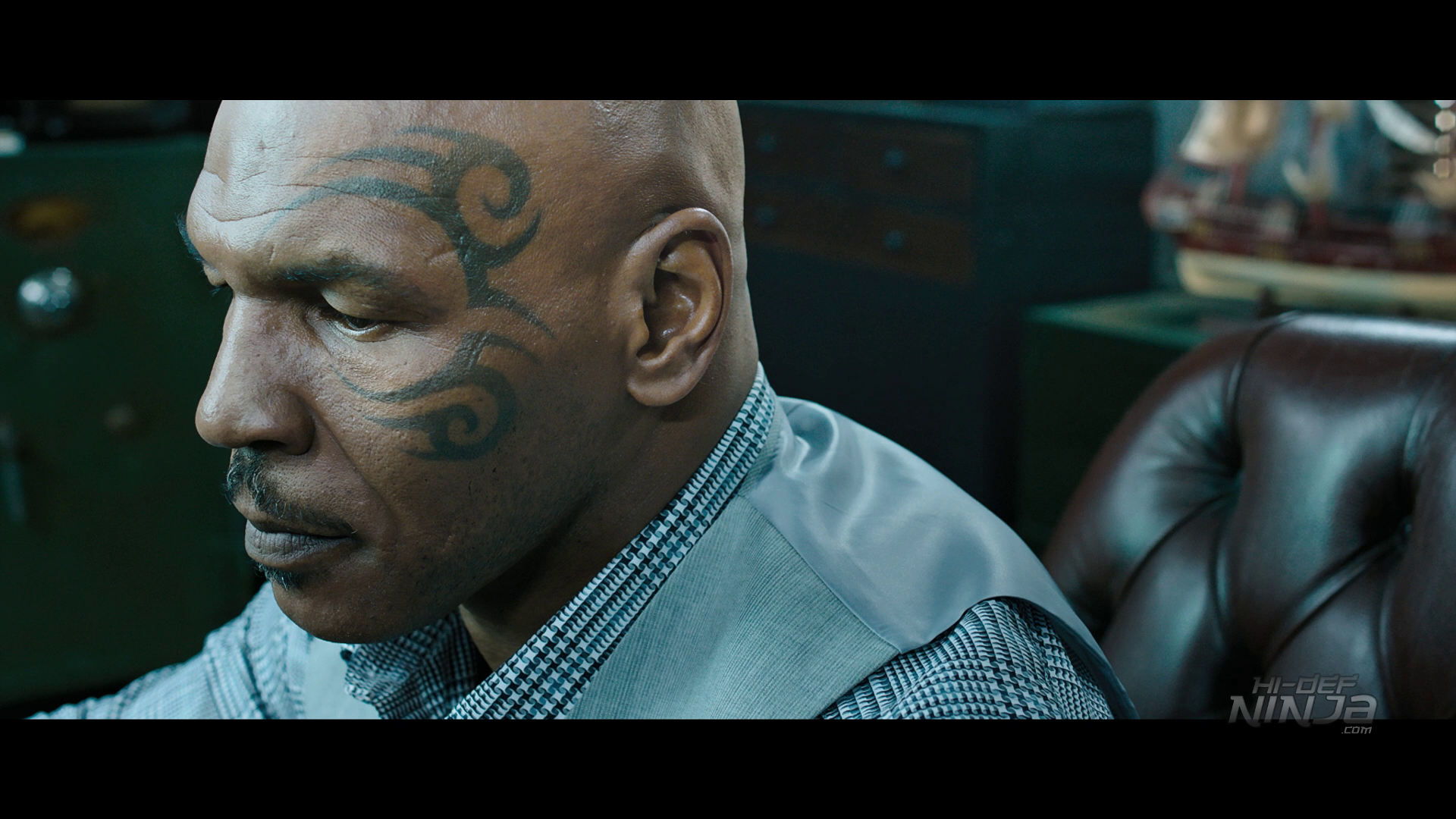 IP MAN 3 is a gorgeous period film, and WellGo USA turns in one of the best transfers from them that I've seen.  The print glows in the warm light of various indoor scenes, makes us feel the gritty underbelly of the city, and rewards with richly-appointed colors in Max's school near film's end.  Yellows, reds, and even browns pop off the screen without looking oversaturated.  The actors' physical features and 50's era clothing also look terrific. Flesh tones are authentic, showing off pores, individual drops of sweat, and blood along with individual strands of hair.  Shadows transition well into black while details in the props are razor sharp.  Again, notice the detail in the tiling in Max's school during the climactic battle.  Displayed on a 4k platform, I would think audiences could be in for an even better treat, although my plasma set-up drunk in the awesomeness.  I didn't observe a single issue with banding, aliasing, or edge enhancement, strengthening my appreciation for just how far WellGo has come since I reviewed other projects from them just a few short years ago.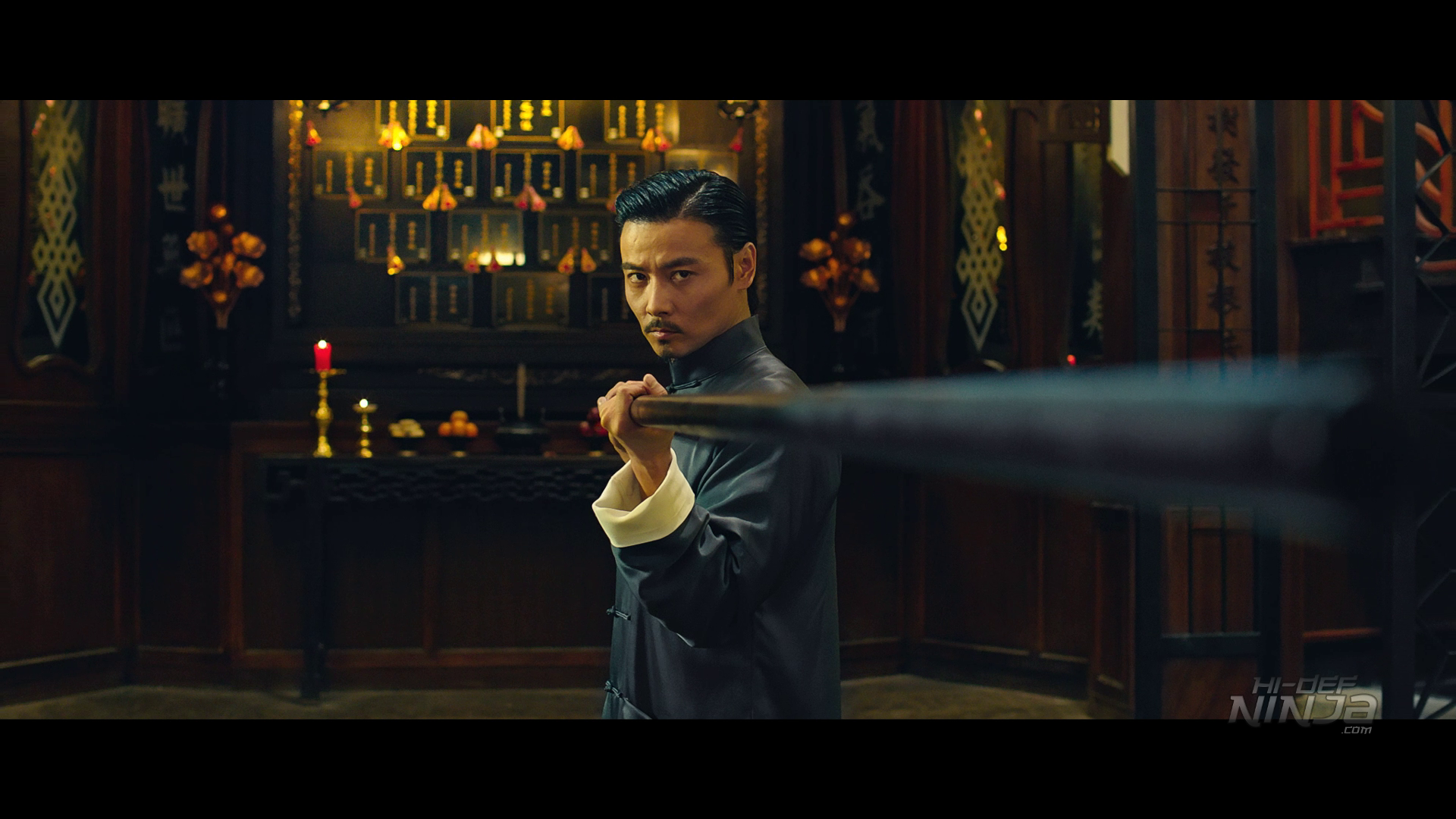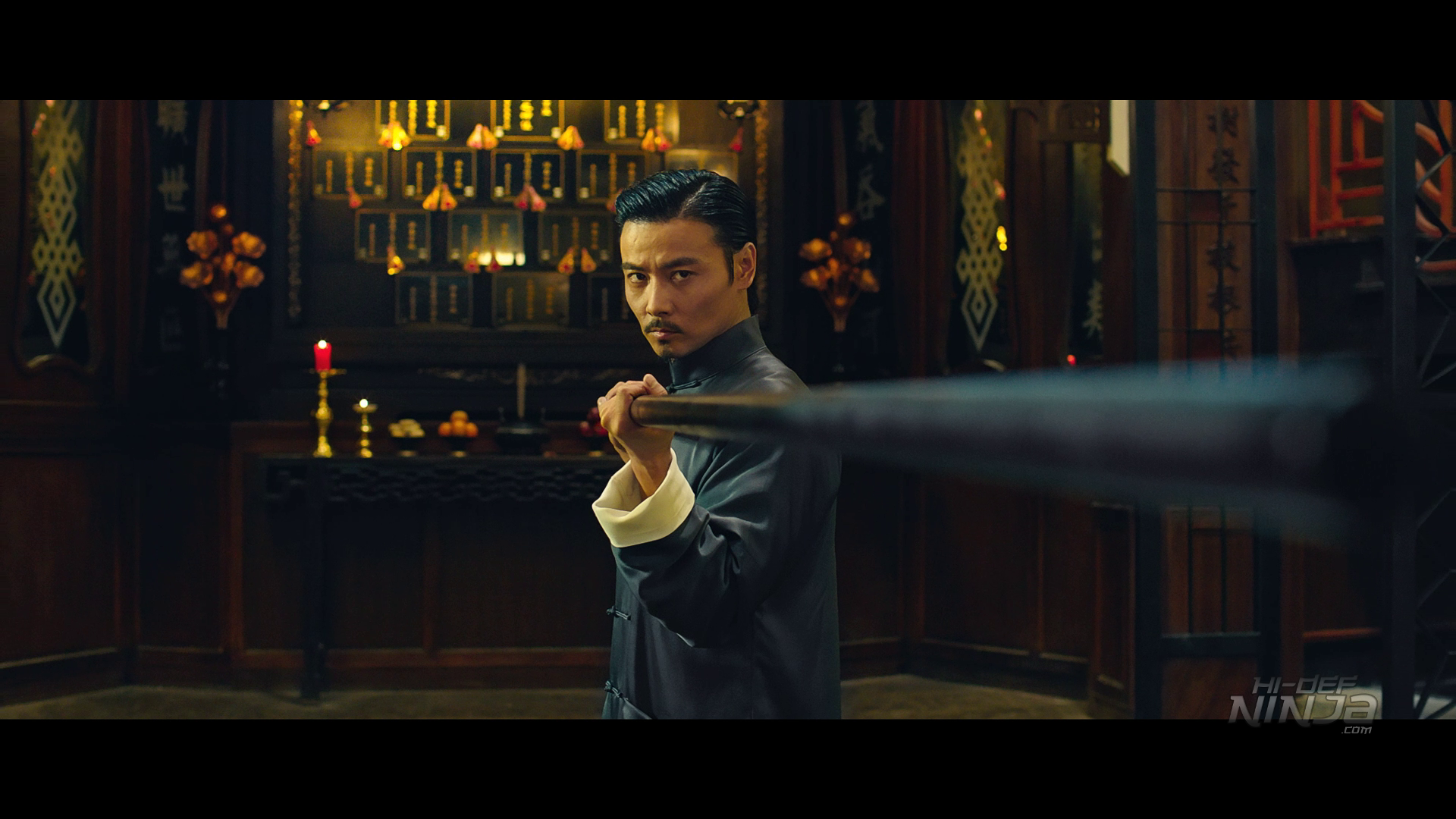 IP MAN 3 is also an auditory treat.  While the packaging doesn't exactly state what kind of audio it's producing, it did kick on my DTS-HD Master Audio light, and the effect is definitely felt throughout.  Every punch is pounding through the subwoofer, we get superbly-placed effects (crowd noise, etc) in the surrounds, and movement of fists move from channel to channel.  Dialogue is never a problem, emanating from the center channel with other effects mixed way down.  That leaves the story space to breathe and the action free to do its thing.  I never found myself playing The Remote Game, enjoying the moments of pure mayhem as they rocked my home theater set up.  In terms of presentation, I've only heard this kind of quality from American releases, so my hats off to WellGo for crafting such an excellent transfer.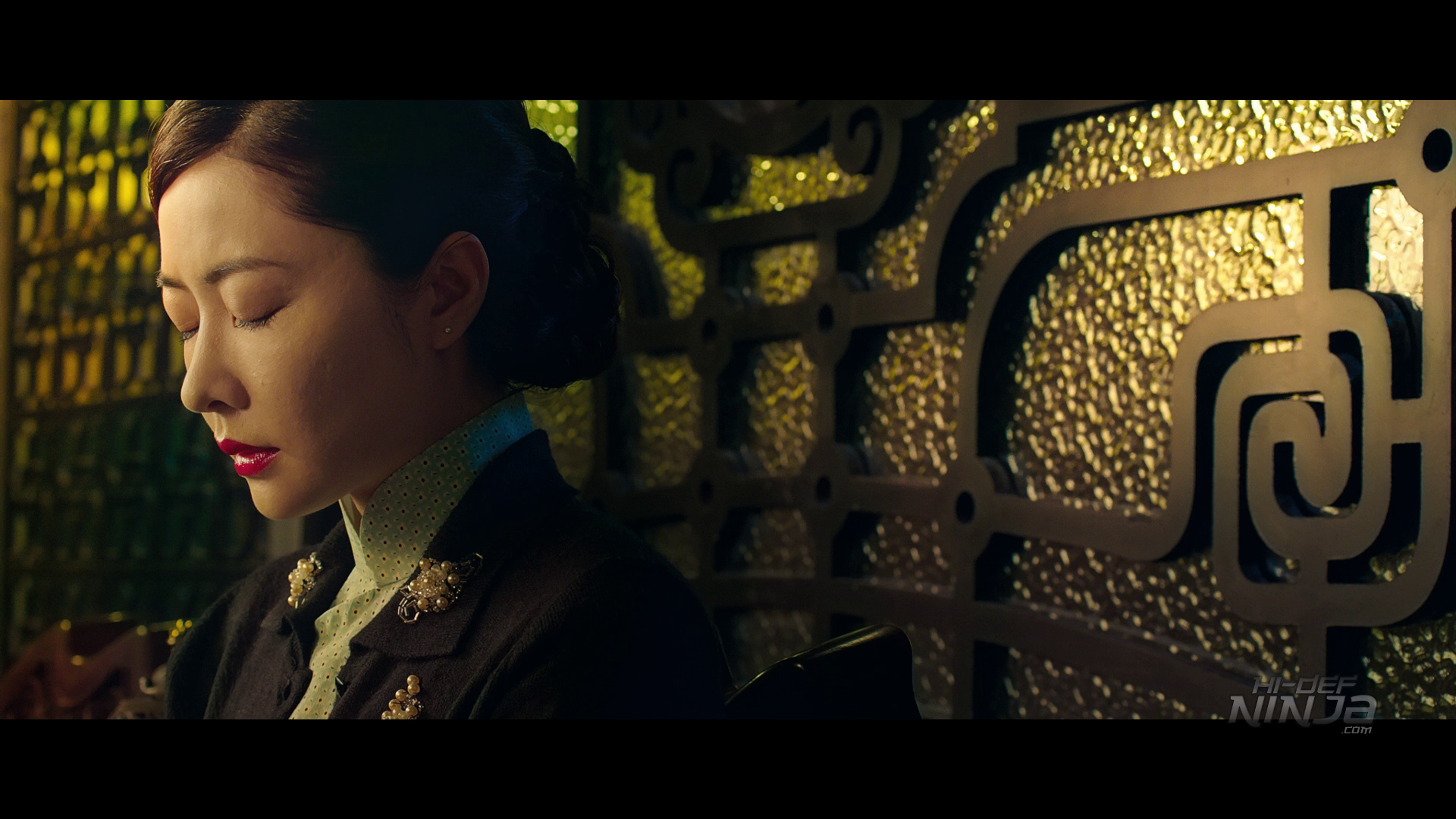 IP MAN 3 arrives with a decent set of supplements, which are mostly subtitled.  Sadly, no commentary is included, but all features are presented in HD:
The Making of The Story (2:29): This is a standard EPX with frankly awful audio near the end of the reel.
The Making of Action (2:52): Many of Yip and Tse's shooting tricks are exposed here, and we're definitely the better for it.  You'll notice the lack of wire work here, which by itself should demonstrate the kind of serious action you get in the film.
Donnie Yen Interview (6:04): Yen sits down to discuss why he returned to this series, as well as this thoughts on other subjects.
Mike Tyson Interview (7:27): The fighter takes a moment to discuss his involvement in his first action film.
Donnie Yen/Mike Tyson Press Day (5:27): The two take a moment to discuss the film and its importance to the franchise.
Wilson Yip Interview (9:05): We learn about the themes behind the film are seen through its director. 
Behind the Scenes (2:19): The bruising battle between Tyson and Yen is visually broken down as the cast and crew prep and shoot what should become a classic Kung Fu scene.
Teaser (1:19)
Trailer (2:07)
International Trailer (1:03)
Previews
Our evaluation copy arrived as a Blu-ray/Digital HD.  There was no slipcase and no interior artwork.  At the time of this posting, WellGo is also releasing IP MAN 1-3 on steelbook.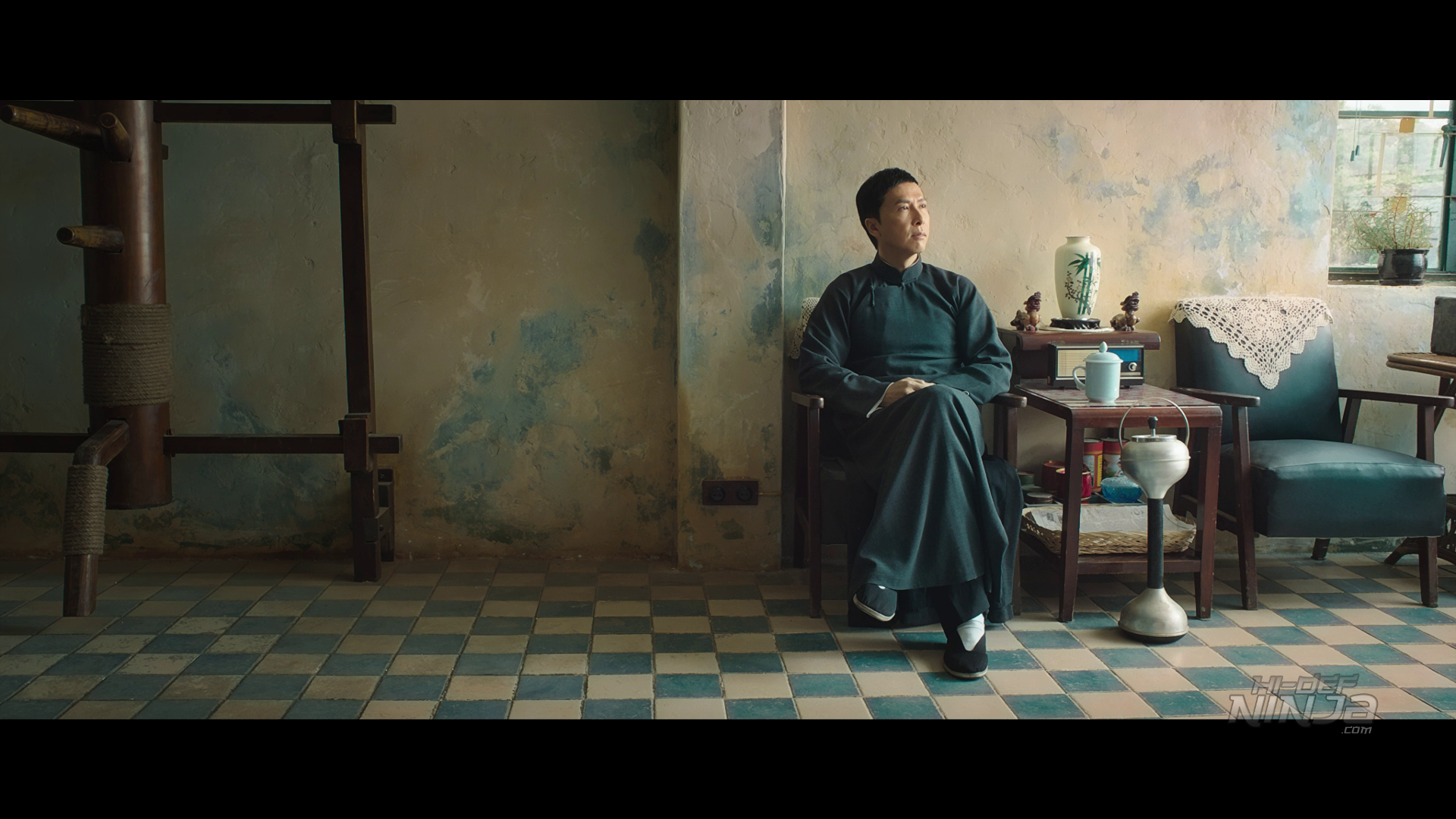 IP MAN 3 is a satisfying chapter that also feels like the end of a series.  It's expertly shot, well acted, and Yen's return in so many memorable scenes brings back the best parts of the series.  The Blu-ray transfer also shows off WellGo's growing acumen for bringing Hollywood-quality BD's to American audiences, and its supplements are plentiful if a bit superficial.  It's a cult trilogy that works on a lot of levels, and should gain the attention of American audiences as a legitimate franchise.  Recommended.
IP MAN 3 is rated PG-13 for sequences of martial arts violence and brief strong language and has a runtime of 105 minutes.
Discuss this review with fellow HDN fans on Facebook. On Twitter, follow us at @HidefNinja, and follow author Matt Cummings at @mfc90125.