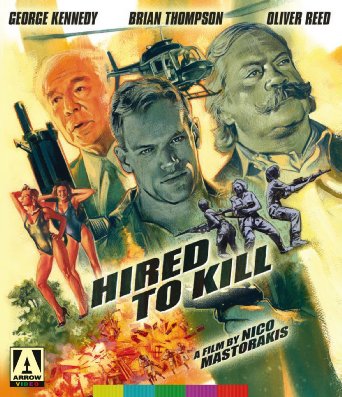 Opening credits font and score is soooo 90s! And we love it! HIRED TO KILL is reminiscent of a finer time in cinema, and more importantly, home media. The days of strolling through your local video store and picking out stuff based on the cover and descriptions alone. That or the familiar actors whose careers you follow. HIRED TO KILL was no different. George Kennedy, perhaps best known in that era for his roles in The Naked Gun series (or let alone his past with Cool Hand Luke), teams up with stars such as Jose Ferrer (Lawrence of Arabia) and Oliver Reed (Gladiator) to grace the screen with our protagonist Brian Thompson. Does he look familiar to you? If you don't already know who he is but he looks familiar, then you may recognize him from The Terminator and Cobra.
Frank Ryan (Thompson) is hired to track down a rebel leader behind enemy territory, however, Frank will have a rag tag group of back-up: seven female fighters. This plot alone already reeks of the 90s. This film is a great example of the times, and more importantly the people involved. There is an obvious appreciation and belief in the work these actors put forth. All of which you can learn more about when watching the brand new interview with Director Nico Mastorakis.
HDN are huge fans of alternative art and the work that Graham Humphrey's has done for HIRED TO KILL is simply amazing. However, with the work that we've come to adore and respect that comes from Graham, it's really no surprise. You can check out HIRED TO KILL at the link below.
Purchase Arrow Video's HIRED TO KILL here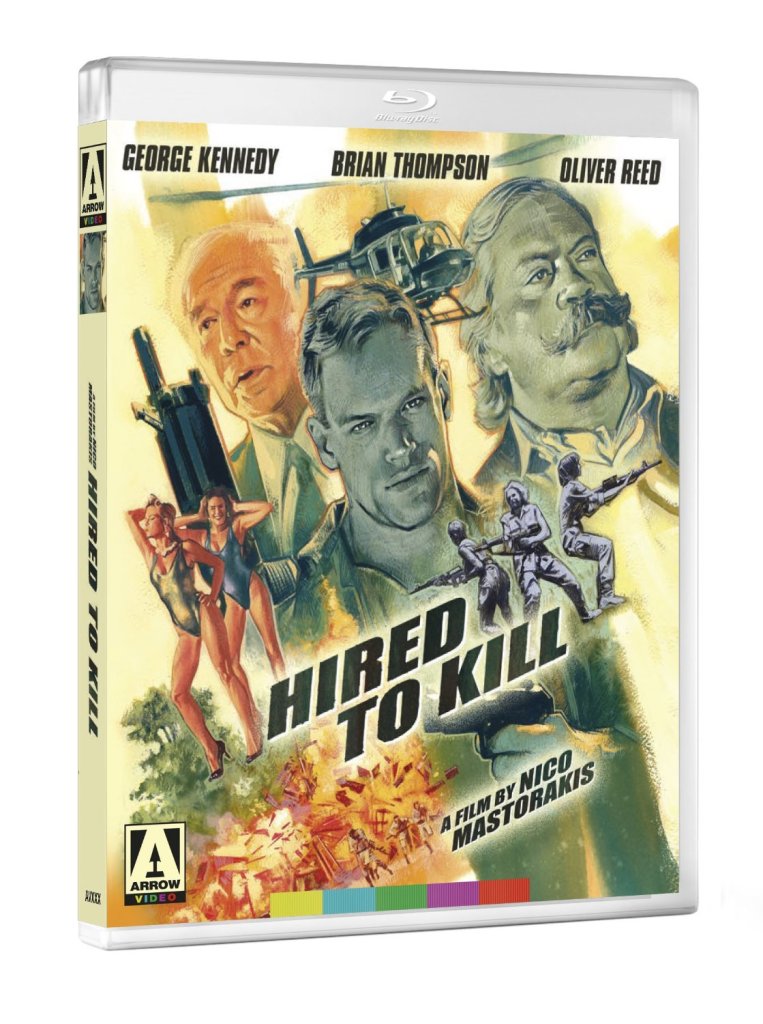 DIRECTOR-APPROVED SPECIAL EDITION CONTENTS:
Brand new 2K restoration of the film, approved by writer-director Nico Mastorakis
High Definition Blu-ray (1080p) and Standard Definition DVD presentations
Original Stereo audio (uncompressed PCM on the Blu-ray)
Optional English subtitles for the deaf and hard of hearing
Audio Commentary with editor Barry Zetlin
Hired to Direct – a brand new interview with director Nico Mastorakis on the making of Hired to Kill
Undercover Mercenary – a brand new interview with star Brian Thompson
Original Theatrical Trailer
Stills Gallery
Original Freedom or Death Screenplay (BD/DVD-ROM Content)
Reversible sleeve featuring original and newly commissioned artwork by Graham Humphreys
Fully-illustrated collector's booklet featuring new writing by critic James Oliver