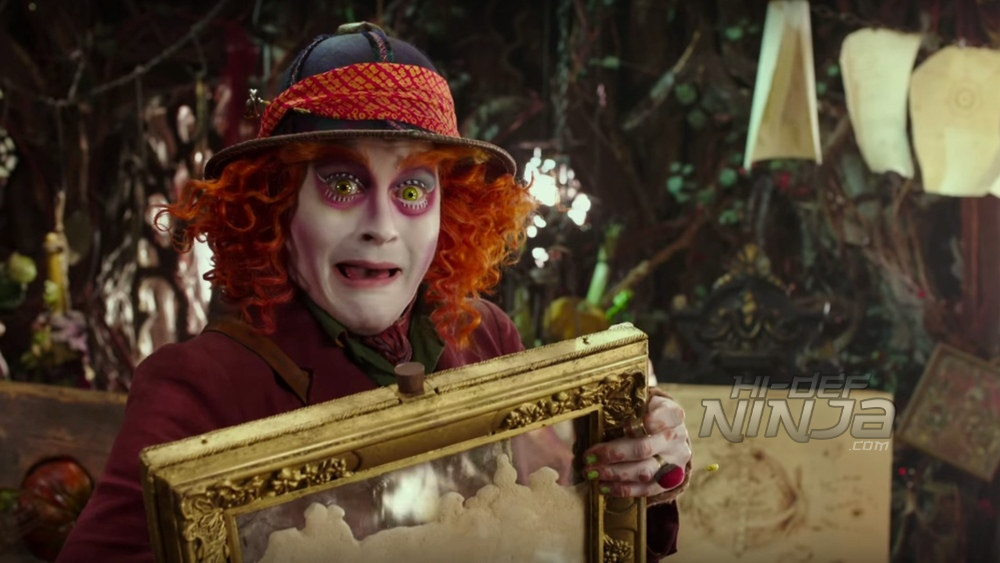 If you enjoyed 2010's fantastical foray into Wonderland then ALICE THROUGH THE LOOKING GLASS will be right up your street. Although Tim Burton isn't back at the helm for this one, director James Bobin (The Muppets) does a great job of filling some very talented shoes.
ALICE THROUGH THE LOOKING GLASS sees Alice (Mia Wasikowska) travelling through time to save the Hatter's long lost family, and she of course gets into lots of dangerous situations involving Time (Sacha Baron Cohen) and the Red Queen (Helena Bonham Carter). This second outing is admittedly weaker than Alice in Wonderland when it comes to the plot, but it's still fun to see Alice throw caution to the wind and try to save the Hatter (Johnny Depp) and their unconventional friends.
Depp is once again the stand-out performance in this film, and, even though he's more over-the-top than any actor should have the right to be, he still pulls it off and makes the Hatter a vulnerable yet strong character. His flaming orange hair and wacky dress sense is surely enough for anyone to love this mysterious mad man, and he's still my favourite thing about these films! Bonham Carter also delivers another memorable show as the Red Queen, and Wasikowska is always brilliant as Alice. This has to be one of my all-time favourite ensemble casts, and I really hope they all work together again!
Visually, ALICE THROUGH THE LOOKING GLASS looks as stunning as I expected. It's bright, colourful and sharp, and every shot looks like a scene from a painting. I tried my best to take it all in, but a second viewing is definitely needed — there's so much going on in every scene that successfully seeing it all becomes a task in itself!
I enjoyed seeing all my favourite magical animal characters too, including the Cheshire Cat, Absolem, Mallymkun and McTwisp. There's something about talking, weapon-wielding animals that has always struck a chord with me, and Wonderland is one of the best places to see them. The CGI is once again top-notch and the voice work is very fitting, particularly Alan Rickman's short stint as wise, all-knowing Absolem. It goes without saying that he really will be missed.
Aside from being an absolute treat for the eyes, ALICE THROUGH THE LOOKING GLASS continues what is one of the only worthwhile children's fantasy film series out there. Now that Harry Potter has hung up his robes and the Chronicles of Narnia franchise seems to be stalled, there isn't much like this on the cinema market for kids, and it's refreshing to see a fantasy film aimed at such a wide audience. I hope they make more Wonderland films, but a disappointing opening box office doesn't bode well for a continuation of Lewis Carroll's beloved creation.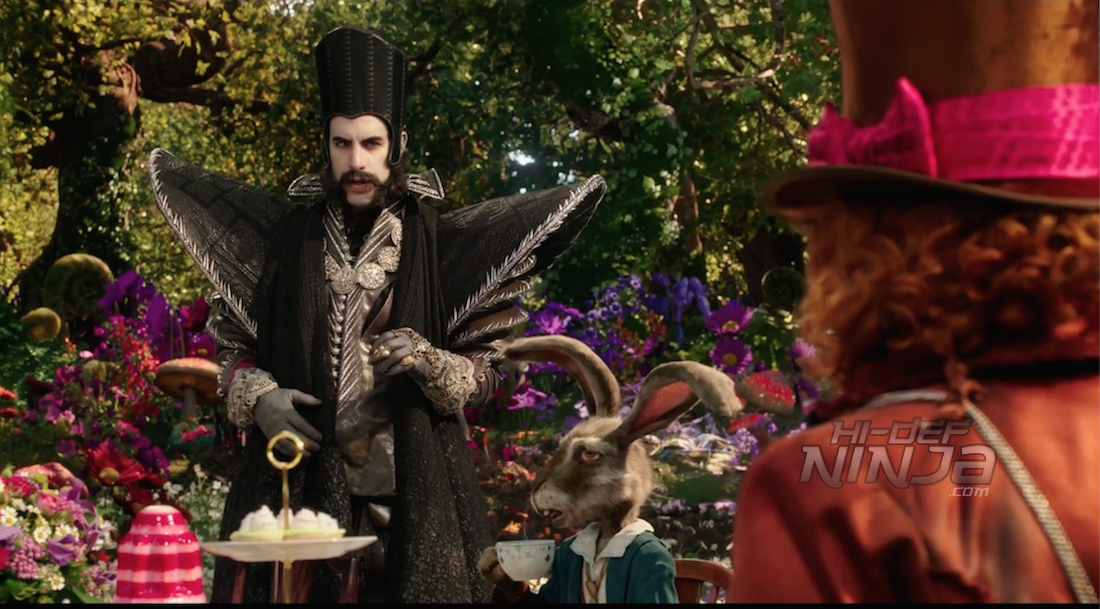 ALICE THROUGH THE LOOKING GLASS is a fun adventure story which owes a lot to its ridiculously good cast and visually pleasing backdrops. Danny Elfman's whimsical score is, as always, well worth a listen, and he yet again provides music worthy of many an award. Aside from a slightly disappointing plot and the wayward casting of Baron Cohen, ALICE THROUGH THE LOOKING GLASS holds up as one of the most entertaining films I've seen this year, and I'm already looking forward to its home video release. I'll be more than happy to add it to the collection!