Clive Owen's career has been an interesting journey to follow. Rather than go down the path he was seemingly being groomed for and take on the title of James Bond (as he was heavily favorited by many for back in the early 00s) or become a true A-list star, Owen has devoted much more time to smaller films that grant him deserved acclaim. The Confirmation is the director debut from Nebraska writer Bob Nelson, who places Owen in the position of a down-on-his-luck dad in a story that serves as a model day retelling of The Bicycle Thief.
d
d
d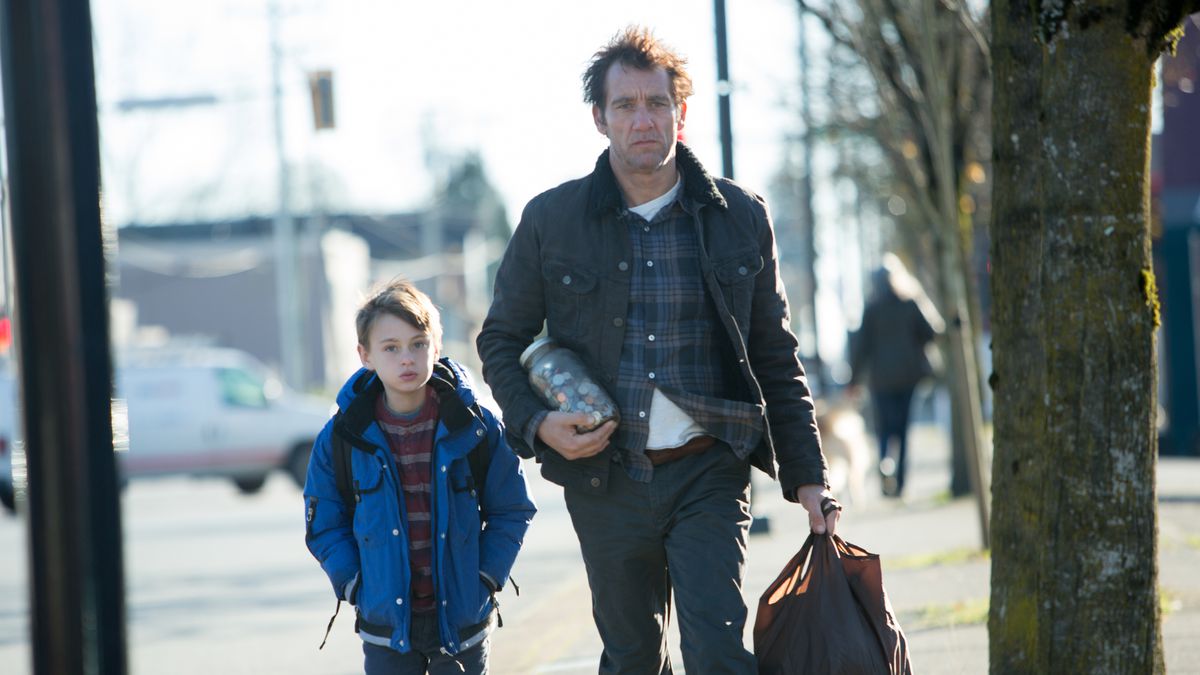 Owen stars as Walt, an out of work carpenter who is getting the chance to spend the weekend with his son Anthony (Jaeden Lieberher). Walt is a recovering alcoholic and is being a given a chance by his ex-wife (Maria Bello) to play the role of a good father. Upon getting hired on for an upcoming job, things seem to be on the up and up for Walt, only for him to discover that his tools have been stolen. The weekend then turns into a series of misadventures, as Walt and Anthony attempt to find the tools, while also dealing with the many problems in Walt's life.
Nelson has spoken about how this film reflects some of his own personal experiences and serves as a sort of semi-prequel to Nebraska, which was another father son film. The Confirmation may lack some of the directorial flare Alexander Payne, but the film traffics in having some of the same emotional pull. That is made all the more effective by the relationship we see between Owen and young Lieberher.
As Walt, Owen puts on an American accent and builds a character who feels real. You get a lot from what Owen puts down, as the actor is incredibly expressive and great at delivering a proper depiction of the characters he plays. Various ticks we see and little moments impress, as Owen inhabits this guy who has both created problems for himself and seems to have all sorts of bad luck in his life.
Lieberher is also impressive, as the young actor squares off with Owen in terms of emotional capability. As the title suggests, Anthony is being raised Catholic and the movie starts off by making us aware of how kindhearted he is. Anthony actually confuses the priest (the great Stephen Tobolowsky) he is supposed to be confessing to, so naturally the film has Anthony breaking bad to an extent throughout the film. Not in a truly bad way, of course, but to the point of trying to help his father, which is really neat to see.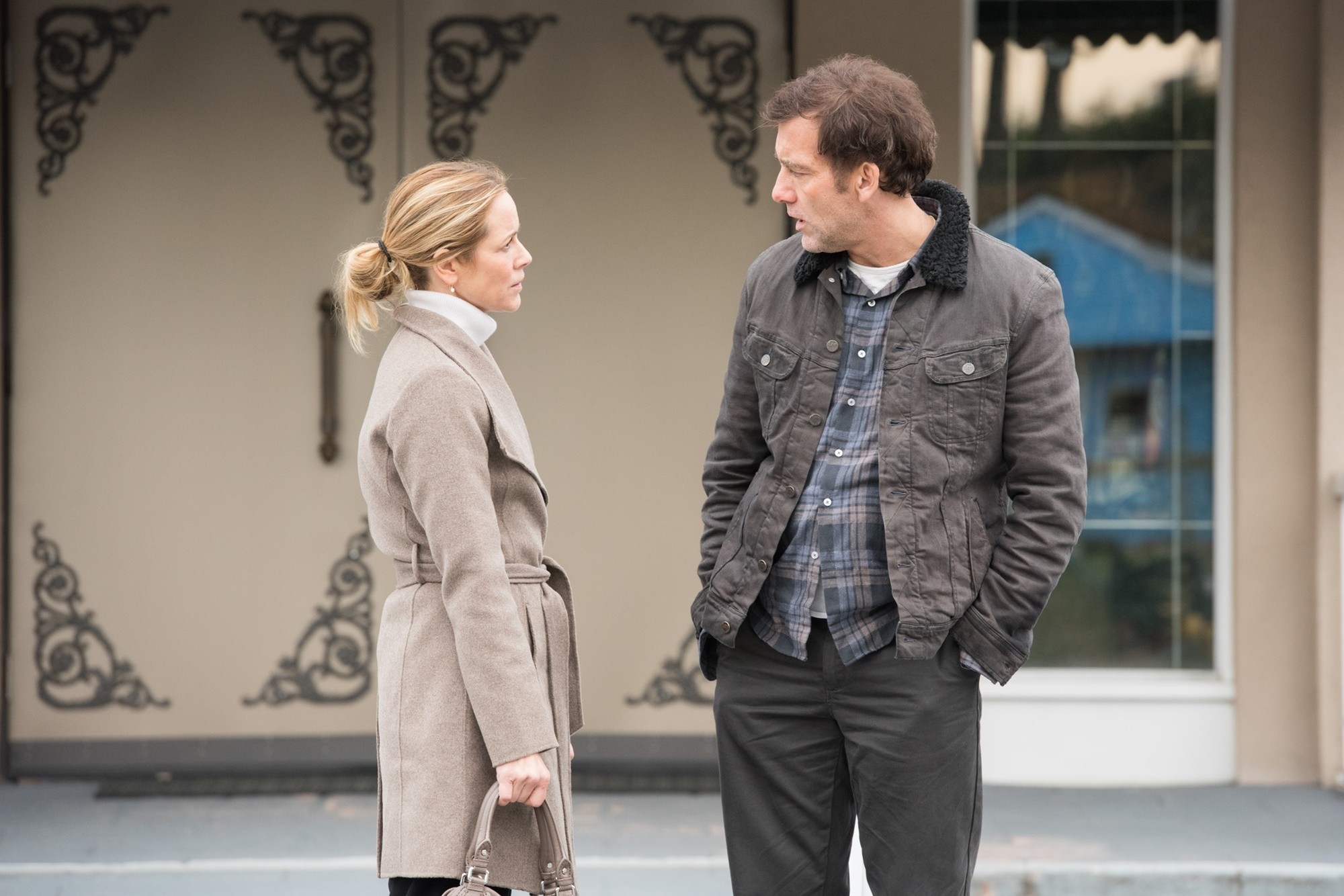 Along with Bello and Tobolowsky, this film is actually full of solid character actors who pop up and add some fun or intrigue to the story. Patton Oswalt has an extended sequence in the middle of the film to work with and he's a delight. Tim Blake Nelson and Robert Forster show up to lend more credence to the feature. You even have Matthew Modine in a role that could have been far more of a throwaway performance if not handled properly.
Speaking to the tone of the film, Nelson does a good job of balancing the comedy and the drama. This is ostensibly a character drama with moments of humor tossed in, but the film walks the line well. It allows for great scenes, such as one where Anthony has to learn what withdrawals can do to his father, along with lighter scenes that highlight the low-key appeal this movie has.
If there are any issues it is the way this movie resolves itself in a fairly tidy fashion. The Confirmation deserves a happy ending and I'm not trying to take that away from it, but perhaps a bit too many developments come along fairly easily. There are also some logic issues that basically exist so the plot can move, but the work from the two leads more than makes up for these minor faults.
The Confirmation is a fine film overall. It is fairly unassuming in an enjoyable sort of way, which is fine for the story we get to see. Owen is quite good here, as is his young co-star, Lieberher. Along with a fine supporting cast and a solid script, all the elements are here to deliver a movie that is touching and engaging, without overdoing the drama.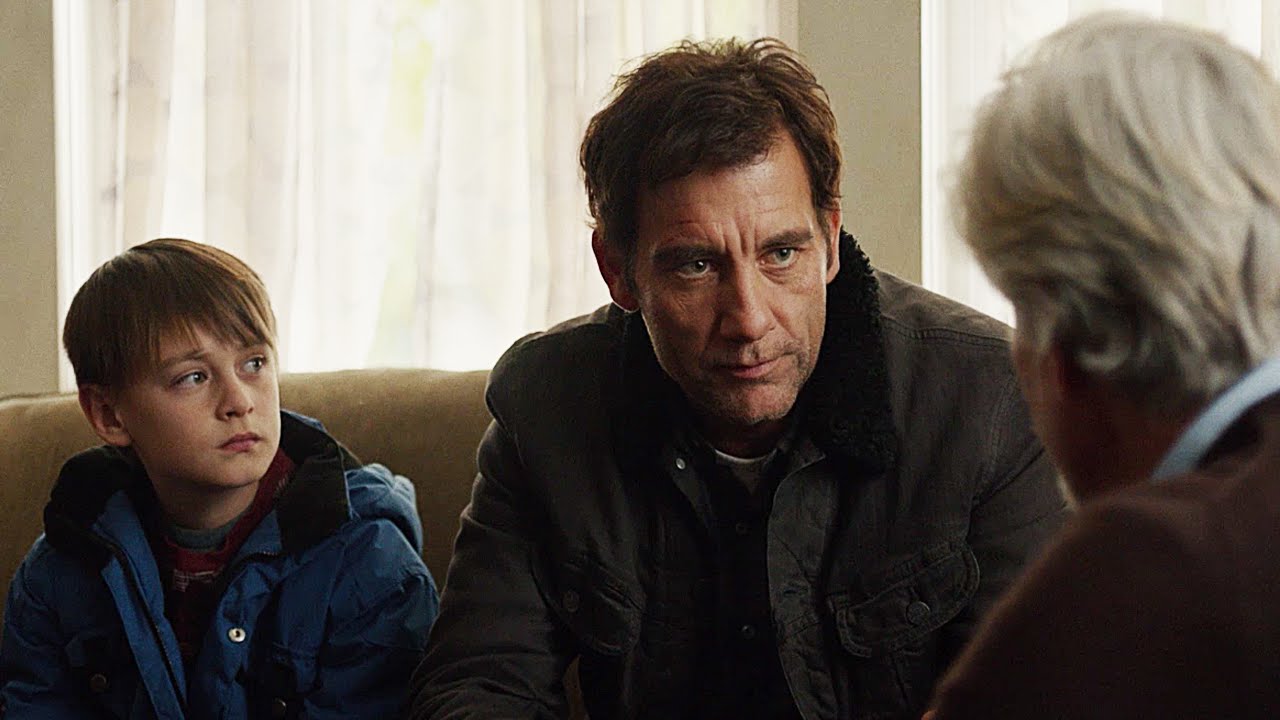 The Confirmation arrives on Blu-ray with a 1080p AVC-encoded transfer that does a fine job with what was given. The film is fairly low-key and that is certainly reflected in the overall look of the movie. The setting is fairly drab, with a theme of the movie involving how things have changed for the worse for much of this Washington town's population. Still, you get a movie that does well with the colors seen and allows for a good look at facial textures. Black levels are also handled quite well.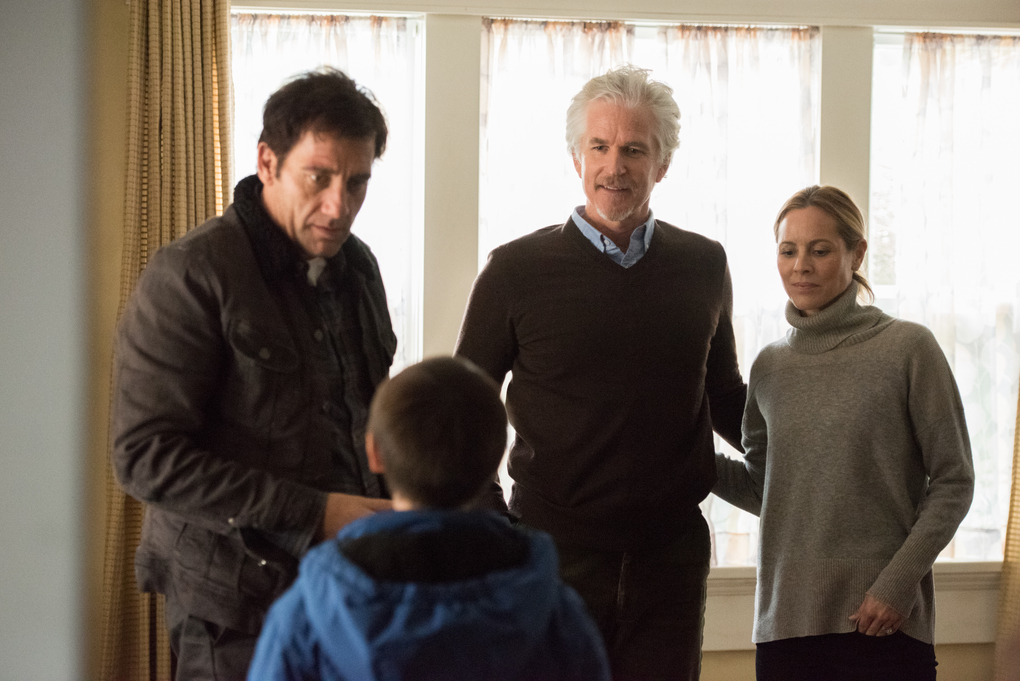 You get a good audio track in the form of a lossless 5.1 DTS-HD track for this film. The Conformation is mostly made up of dialogue and it all sounds loud and clear. Ambient noise is present throughout along with an unassuming score. The most action comes in the form of trucks driving around town, which comes across well and gives the LFE channel something to do. This film does not require much, but you get a good audio track to listen to regardless.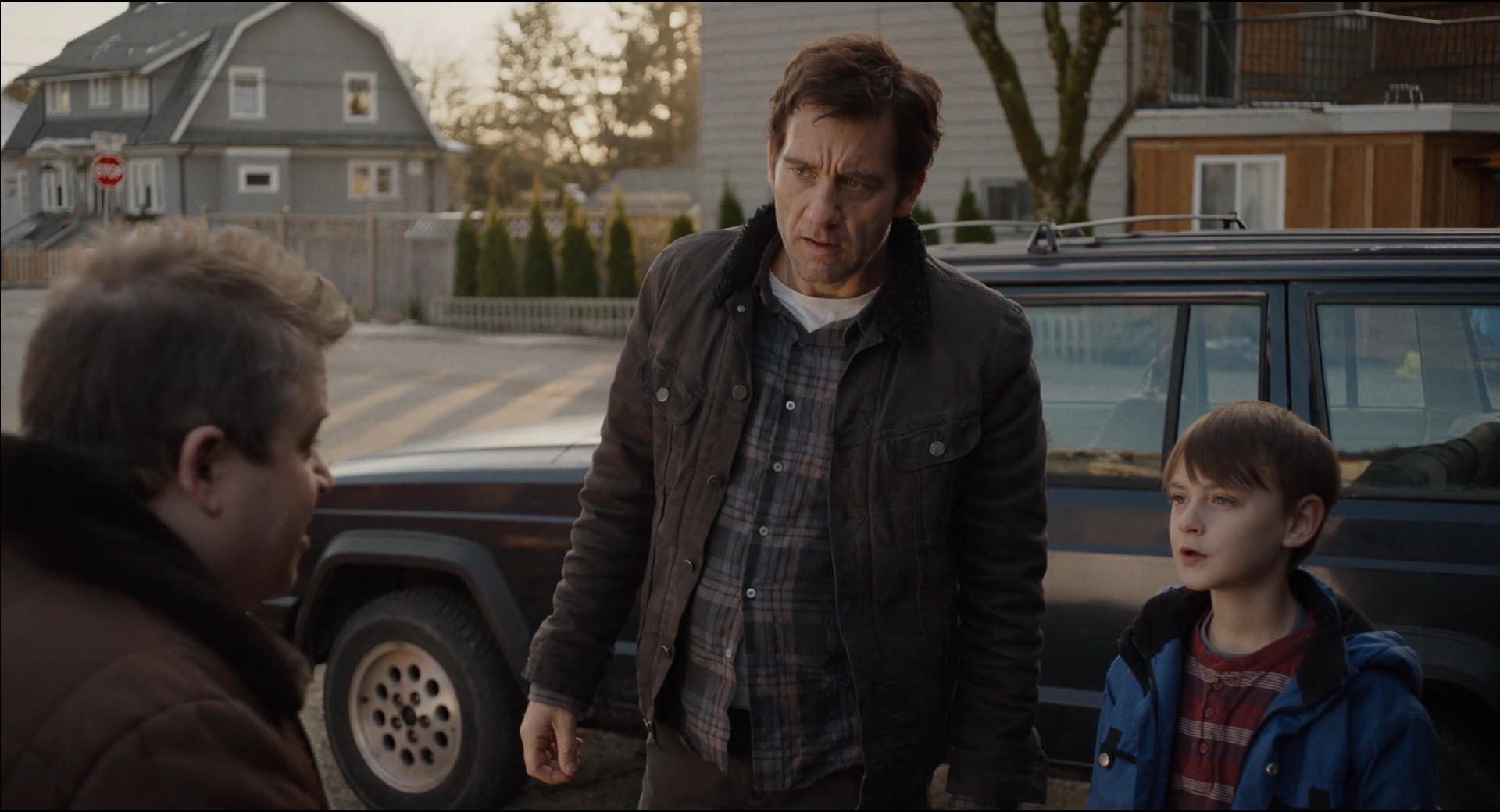 It would have been great to get a commentary for this film to really hear about the production, but we only get two EPKs that do an okay job of getting to why this film was made.
Features Include:
A Father-Son Story: Inside the Characters of The Confirmation
The Performances of The Confirmation
Digital Copy of the Film

l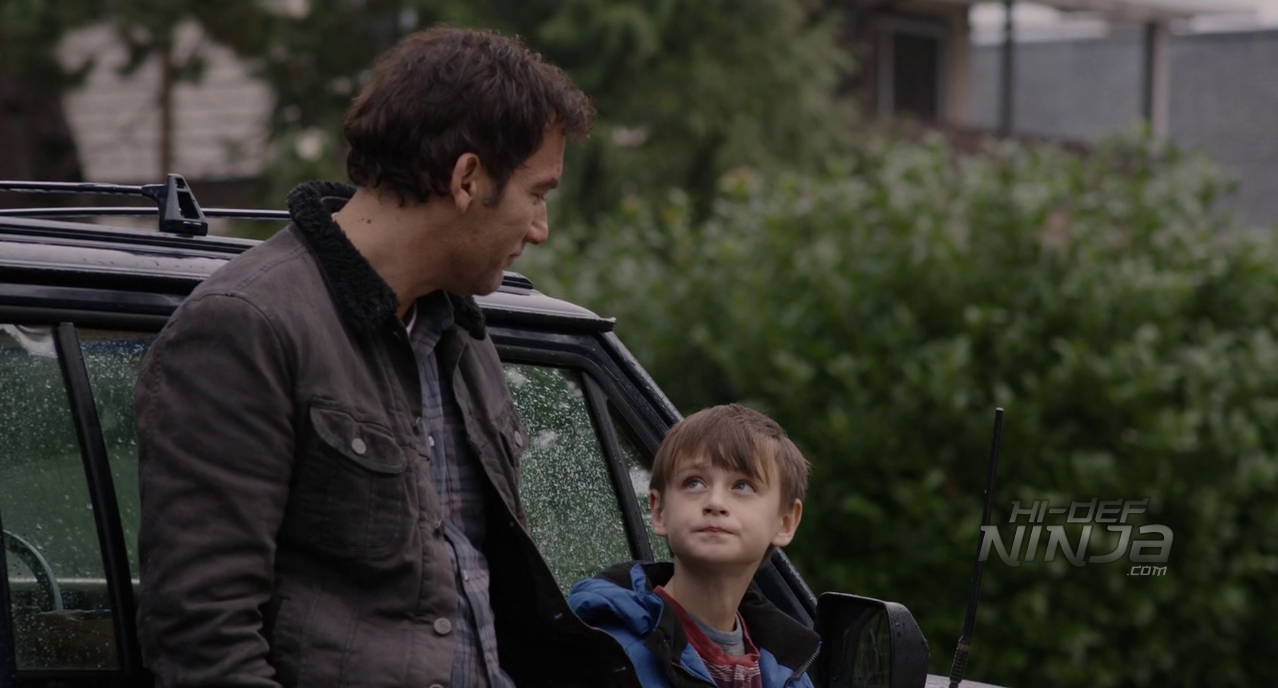 If you're a fan of Clive Owen or just want a solid father-son story, The Confirmation is a film you should check out. It's well-acted and pleasant enough to watch. The Blu-ray features a solid technical presentation. There may be a lack of more substantial extras, but the film is at least worth a rental for those interested. It's a nice story that does plenty to make an audience feel for what's happening.