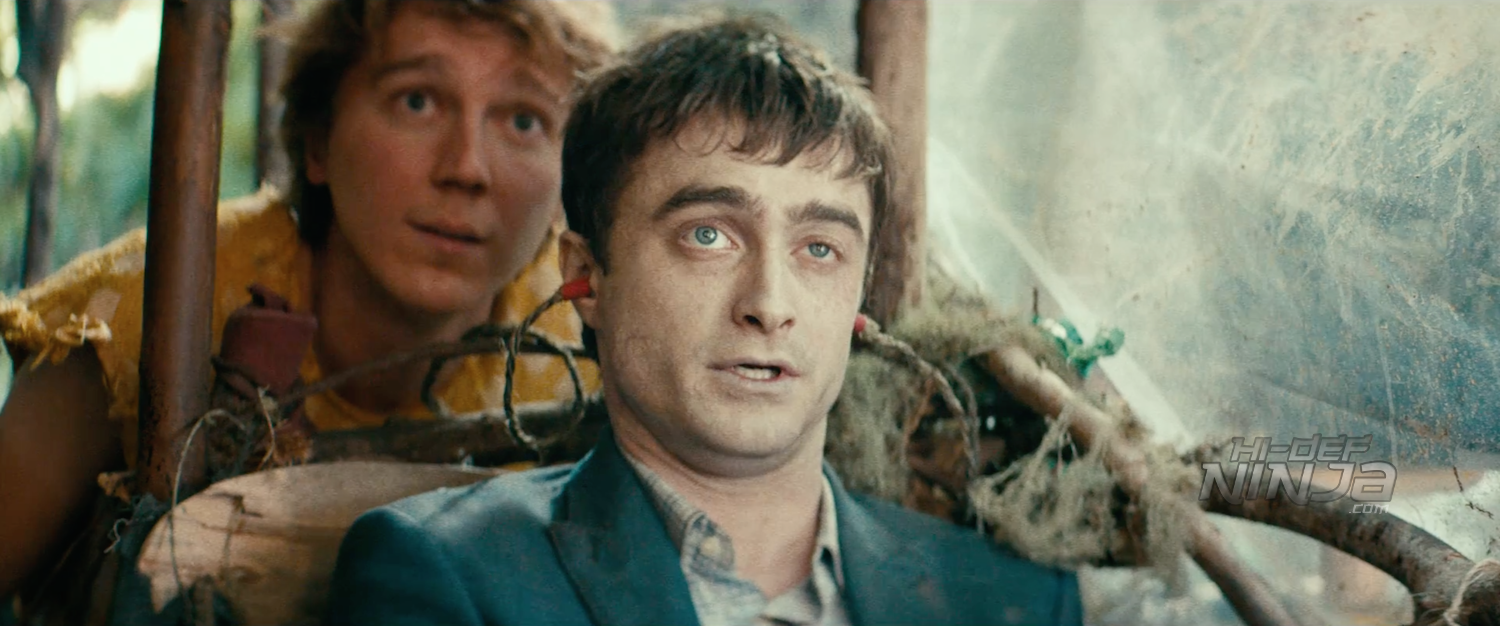 SWISS ARMY MAN is the most charming dirty joke ever told. Out of nowhere, Paul Dano and Daniel Radcliffe have given filmgoers a weird feel-good buddy comedy unlike any other, and for the first time in a long time, I spent the entire running time of a film with a consistent smile on my face. That said, while the wacky story of Hank and Manny kept a grin on my own face, it definitely won't be for everyone.
Stranded on an island in the Pacific Ocean, Hank (Dano) has given up. Alone and tired, he stands atop a cooler with a noose around his neck. Looking one last time at his surroundings before taking his final step forward, Hank notices the body of a man that's just washed ashore. Postponing his suicide, Hank approaches the face-down body and flips it over. Staring up at him with lifeless eyes is Manny (Radcliffe) — very much deceased.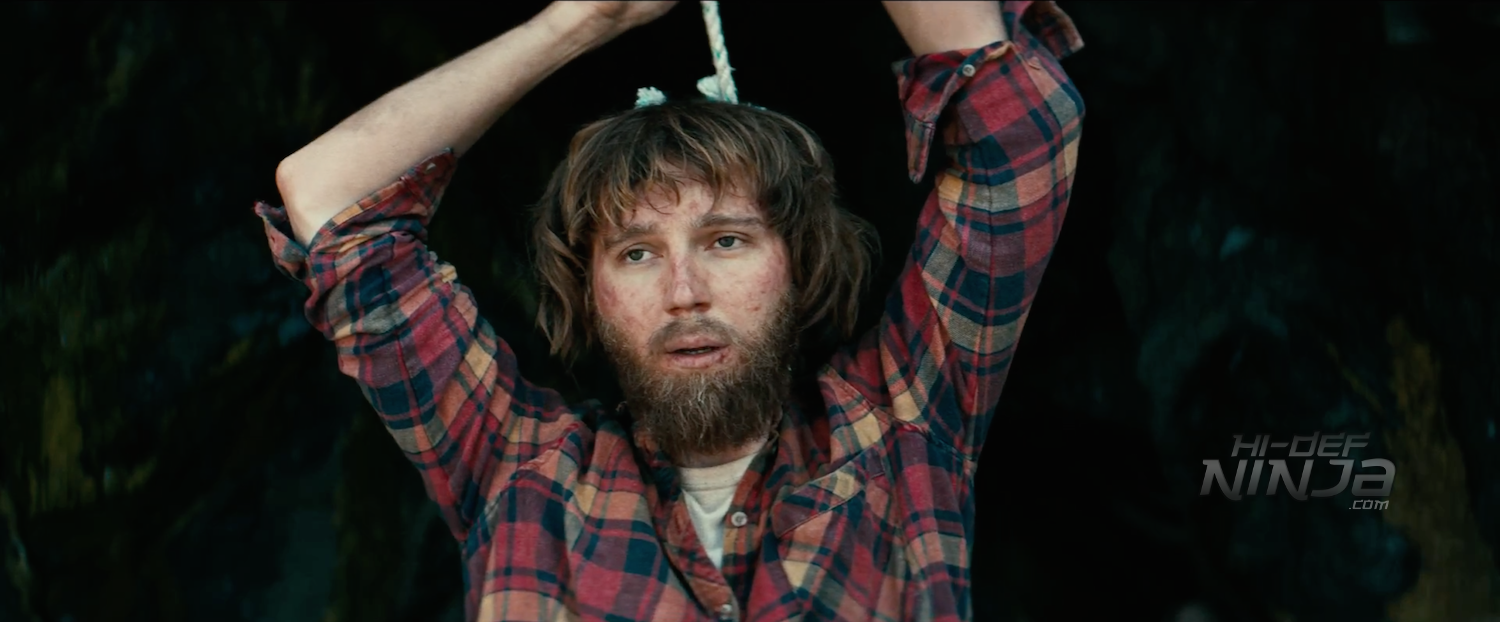 After much debate (and lots of awkwardness), Hank lifts Manny's body on to his shoulders and treks forward, creating a persona for Manny while on the way. In a WEEKEND AT BERNIE'S fashion, Hank gives life to Manny by having him move around and talk — until Manny actually comes to life on his own.
Throughout the film, we watch the sweet story of two lonely people becoming best friends. Sure, it's definitely strange, but there's no denying that it's also sweet at the same time. Their adventure is intertwined with funny dialogue, an imagined love interest (played by the always-wonderful Mary Elizabeth Winstead), and a catchy, truly incredible score by two members of Atlanta-based band Manchester Orchestra, Andy Hull and Robert McDowell.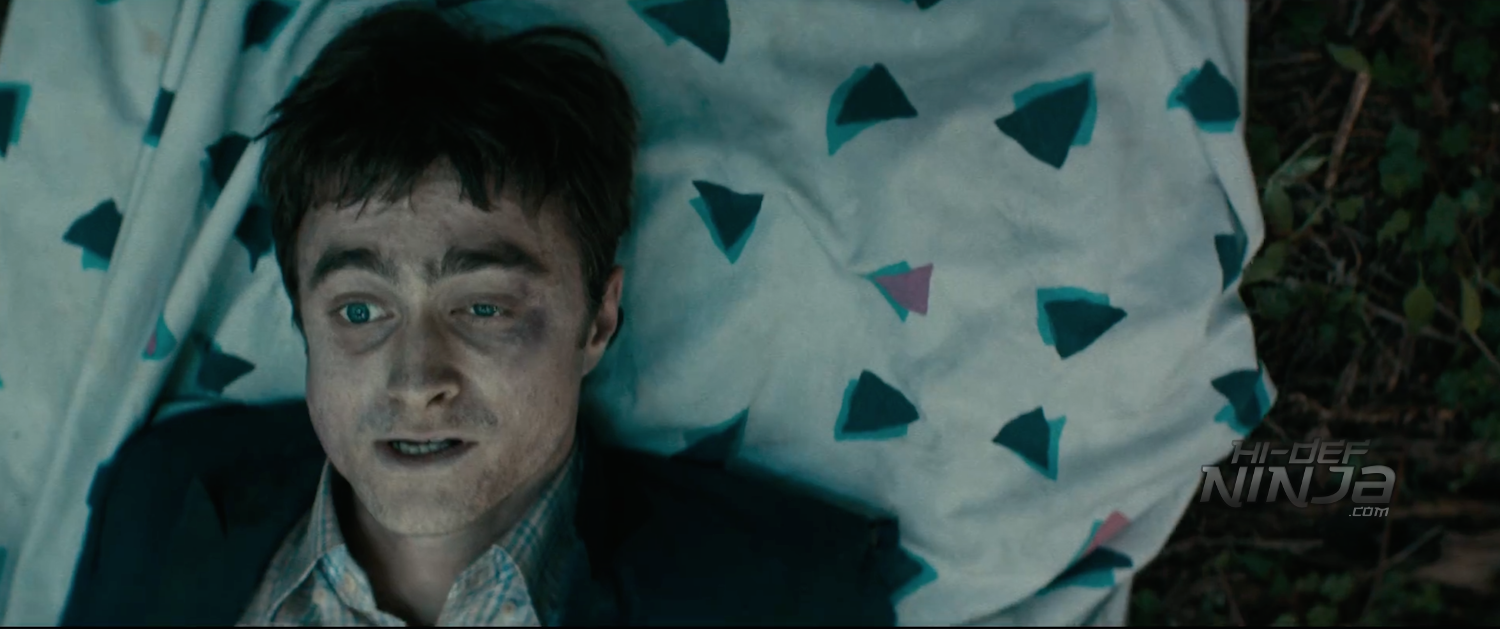 Now all of that up to this point sounds like a film that could appeal to any audience, however, I did mention that this was the most charming dirty joke ever told and what I meant by that is that throughout SWISS ARMY MAN, you'll witness never-ending events based around flatulence and various sexual human organs. This is where the film will lose a lot of people — like a majority of the audience that walked out on it during its Sundance premiere. There's a reason this film has been nicknamed "Daniel Radcliffe's farting corpse movie" after all.
DANIELS, the duo of Daniel Kwan and Daniel Scheinert, make their directorial debut here (they also wrote the film) after a successful career creating music videos, commercials, and short films. I'm not sure where their feature film career will go from here, but I'm personally hoping for more from them. While the crudeness of SWISS ARMY MAN may make many look away, it still has a very unique voice that's rarely seen these days. I was reminded a lot of Spike Jonze and Michel Gondry's work while watching the film and if DANIELS can keep that tone with their next film, that's nothing but a good — very good — thing.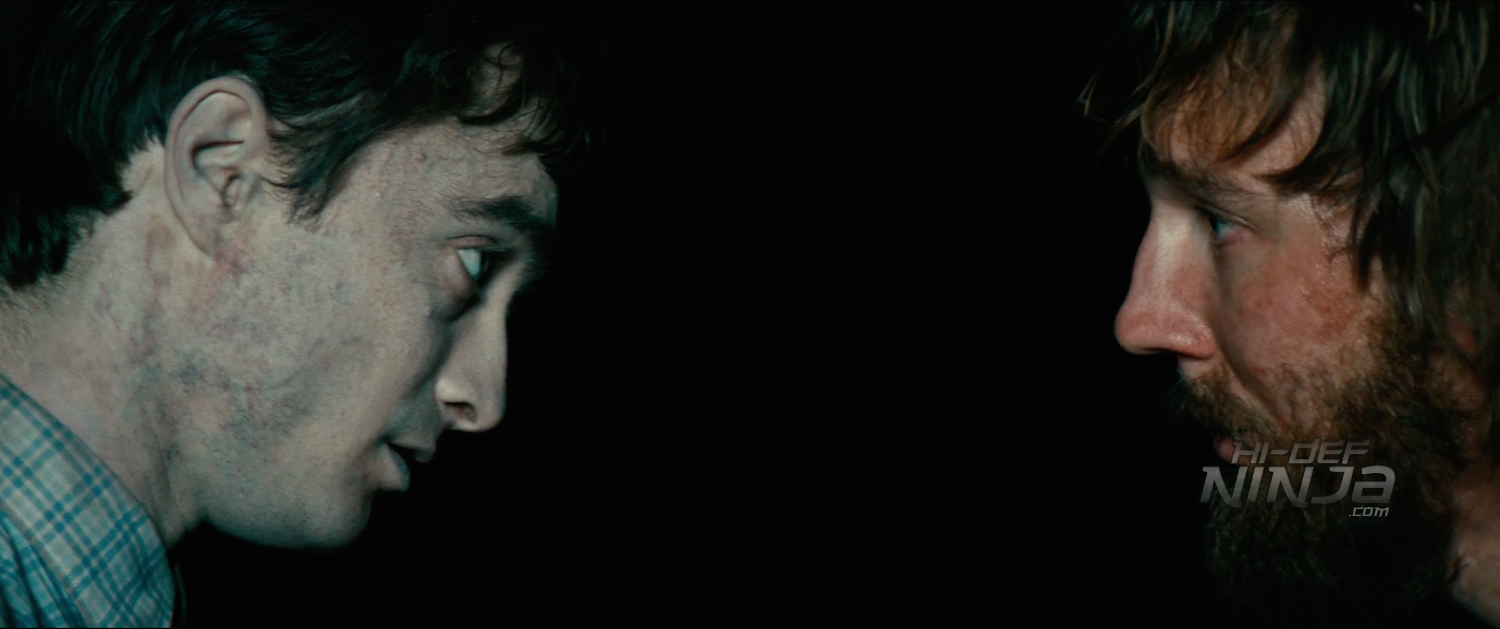 It's not hard for a superhero film or a dinosaur film to make me grin from ear-to-ear because I grew up watching and reading those stories — they're apart of me as much as any other trait. It's very hard for any other film to succeed in doing that, though. The last time I smiled throughout an entire film that wasn't some kind of big blockbuster epic, it was 2011's DRIVE. It took five whole years for an original film to come along and do that for me again. Yes, SWISS ARMY MAN will be strange and/or gross to many and the third act twist will probably throw you on your head, but I still urge you to at least give it a shot.
SWISS ARMY MAN opens in select U.S. cities on June 24th and select Canadian cities on July 1st. In the meantime, you can head to the film's official website to play around with Manny's limp, lifeless body. No, seriously… you can really do that.
httpvh://www.youtube.com/watch?v=QZ7rmlGInBw
HDN would like to thank D Films for inviting us to the advance screener of SWISS ARMY MAN.