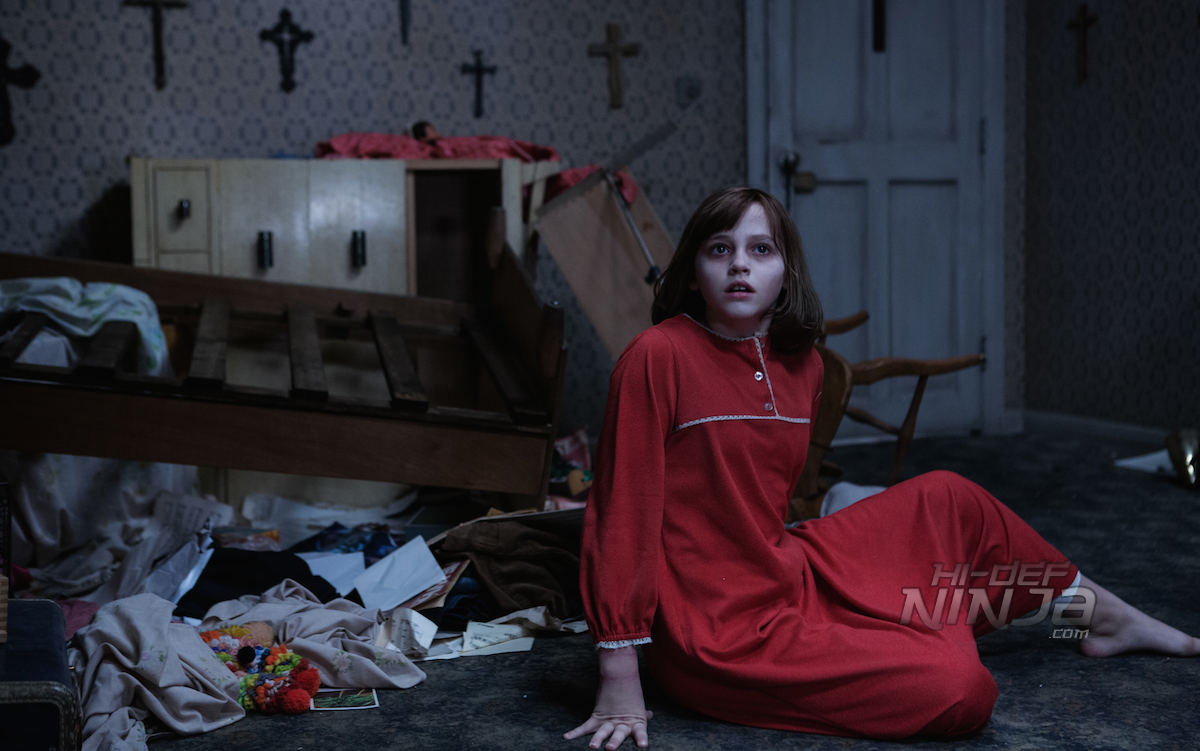 The Conjuring is one of my favourite horror films of the last decade, so it's no surprise that I was counting down the days to THE CONJURING 2's release. My expectations were unusually high for a horror sequel; usually they don't live up to their predecessors and struggle with maintaining high standards, but, I'm happy to report, THE CONJURING 2 has none of these issues. If anything, it's actually better than The Conjuring!
Ed and Lorraine Warren, real-life paranormal investigators brilliantly portrayed here by Patrick Wilson (Insidious) and Vera Farmiga (Bates Motel), had a number of high-profile cases during their well-documented careers, and THE CONJURING 2 goes straight into one of their most famous: England's very own Enfield Poltergeist.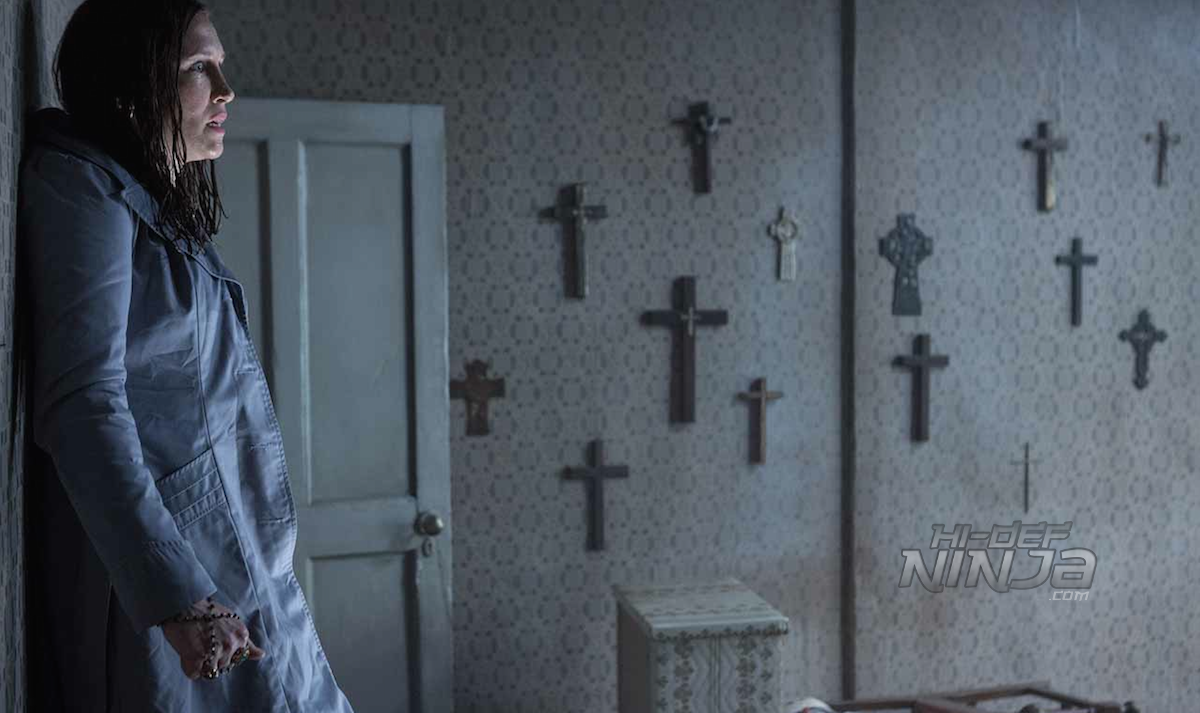 Anyone familiar with the Enfield case, whether it be through documentaries, playground stories or Sky Living's 2015 three-part drama The Enfield Haunting, will know all about the Hodgson family and their alleged encounter with a poltergeist in the late 1970s. Those not familiar with Janet Hodgson's possession will learn a lot from THE CONJURING 2 — most of it is accurate, though some of the film's happenings are embellished, made up to suit the script and Hollywood's perceptions of what a horror film should be.
THE CONJURING 2 starts in Amityville before swiftly heading over the pond for pastures new, and the scares begin right away, with Lorraine seeing a ghostly nun along with the death of her husband during a seance that takes a turn for the worse. Obviously seeing ghosts and performing exorcisms never ends well, and that's one of the main themes here — there's always a feeling of unease following the Warrens, a portent of doom, if you will, and it's a clever way to keep the audience on the edge of their cinema seats. Joseph Bishara's terrifying score also does a great job of instilling fear and terror in anyone lucky enough to listen to it, and it's easily one of the year's best musical accompaniments.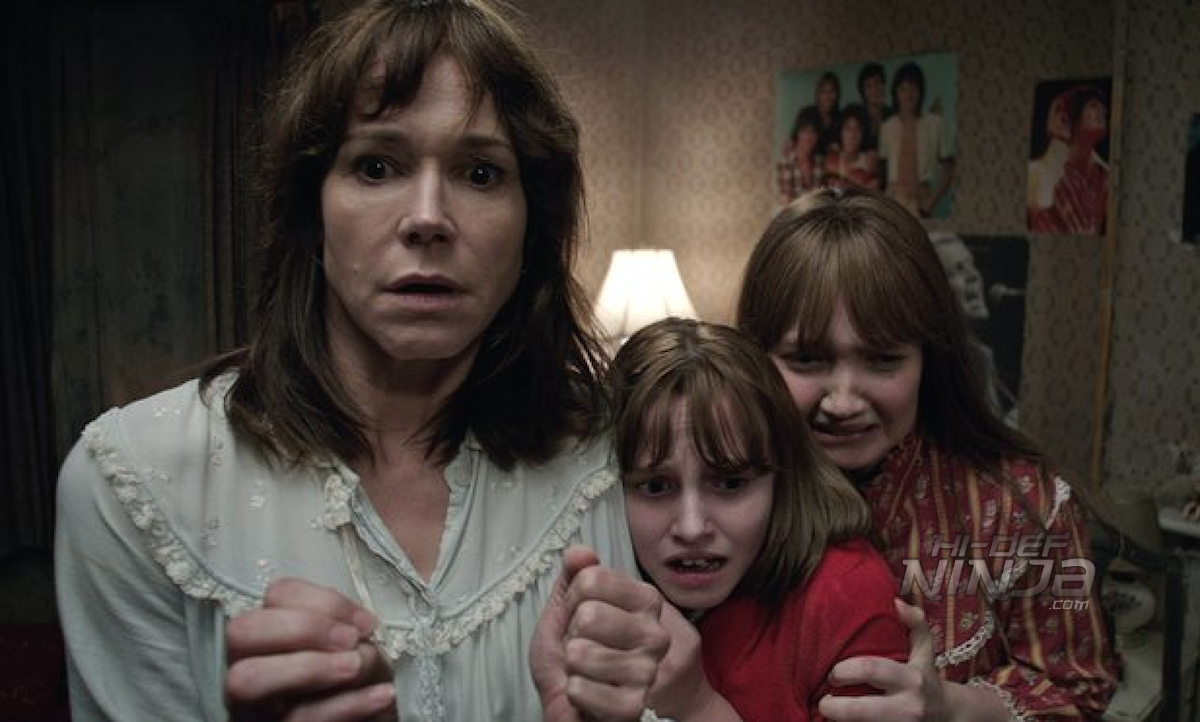 As soon as the Warrens arrive in Enfield, London, that's when THE CONJURING 2 really gets going and ramps up the terror to truly horrific levels. There's unexplained bangs, ghostly apparitions, and, of course, a young girl spitting out the malevolent voice of an old man haunting her house.  As unsettling as the rest of the film's scares are, that's the one that really gets you — Madison Wolfe does a fantastic job of bringing Janet's haunting to life, and it's a wonder the whole ordeal didn't give her nightmares for weeks after filming!
Director James Wan has once again managed to ensure his film has jumpy moments, creepy scenes of suspense, and enough ghostly goings on to declare a sleepless night or two, and casual horror fans may just find themselves sleeping with a light on. In contrast to other modern horror films of the same ilk, the Conjuring series really stands out as being the best, and it's the only sequel of recent times that, in my opinion, manages to better the first instalment. Where Sinister 2 and the Insidious sequels failed to match their initial high standards, THE CONJURING 2 goes all out, and, as a result, proves that the horror genre still has some undead life left in it.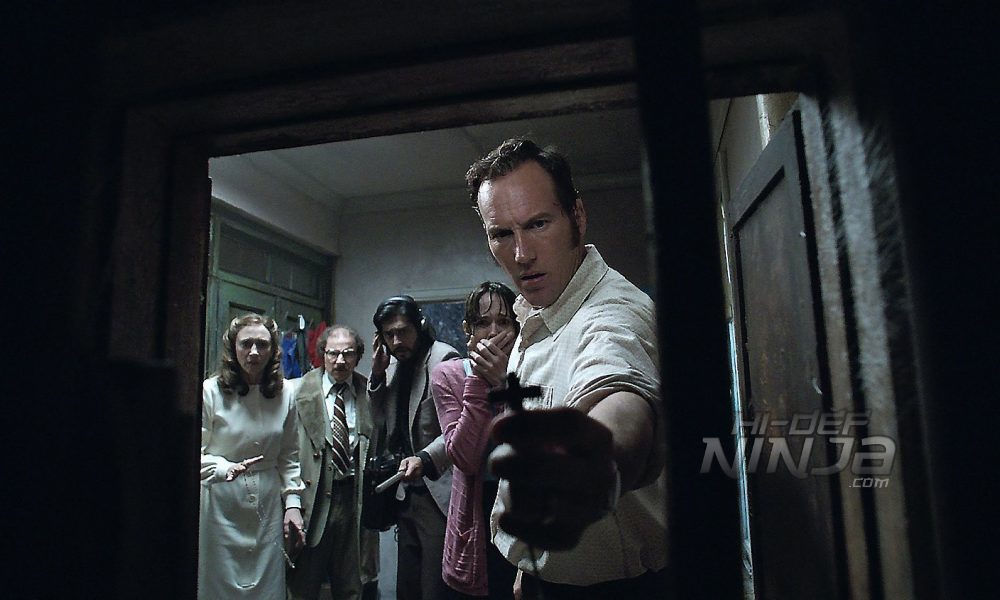 THE CONJURING 2 is one of 2016's must-watch films and, even if you're not a self-confessed horror fanatic like me, there's still plenty to enjoy and appreciate from this haunting tale of paranormal possession. The acting is spot-on, the sets are lavishly decorated to invoke 1970s England, the script is top-notch, and Wan's direction is something every horror film wishes it was lucky enough to have. Aside from The Boy, I haven't seen a better horror film this year, and I don't think I will — THE CONJURING 2 is a real treat, and I can't wait to experience it again. But, onto more important matters… when will we see The Conjuring 3?! Here's hoping it's sooner rather than later!