Another Loot, another Loot review! We have a new LOOTCRATE box for review at Hi-Def Ninja with the release of the June box.
Each month, LOOTCRATE curates a box of nerdy goodness for their subscribers with unique items that features a unique theme for that month. For June, the theme is DYSTOPIA and it features products from RoboCop, The Matrix, Bioshock Infinite, Fallout, and Terminator 2.
Now let's get the show on the road!
Bioshock Infinite Key Blank (A Crowded Coop)
The key to unlock change, or a door. This key blank can become a functional item to unlock your door. Featuring a bird on one side and a cage on the other, if you twirl it fast enough, you can see a bird in the cage effect. I love the simplicity of this item.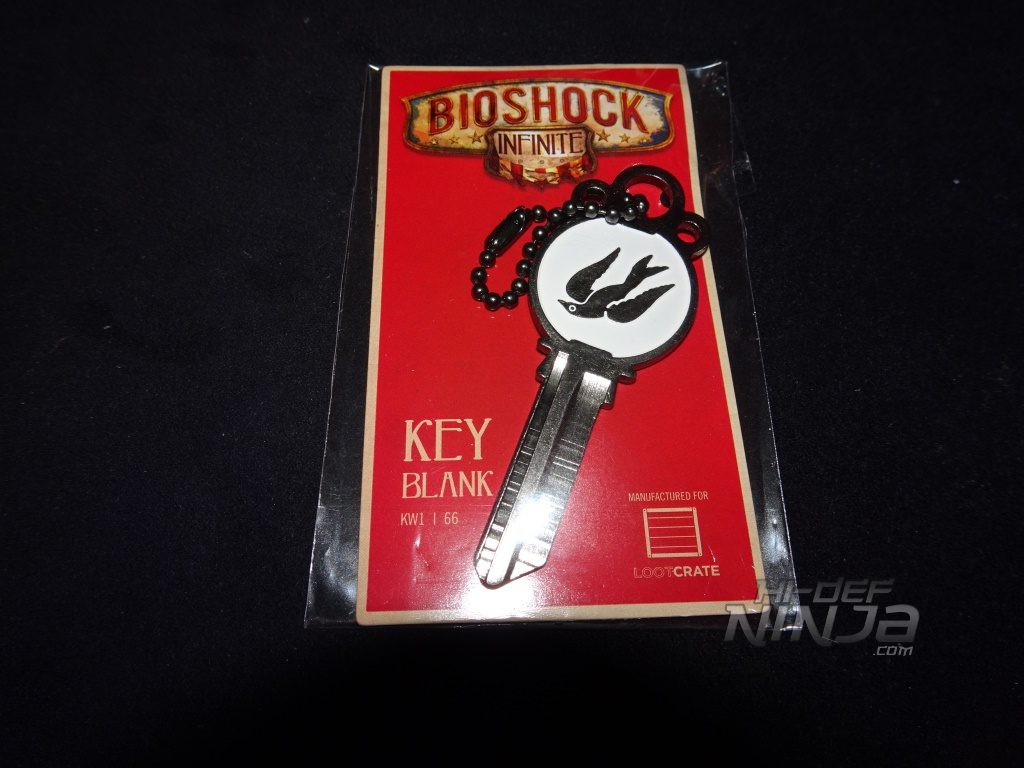 The Matrix Puzzle (Cardinal Games)
Fitting a 300 piece puzzle into the LOOTCRATE is the best way to test your mind. Featuring brand new artwork just for this crate!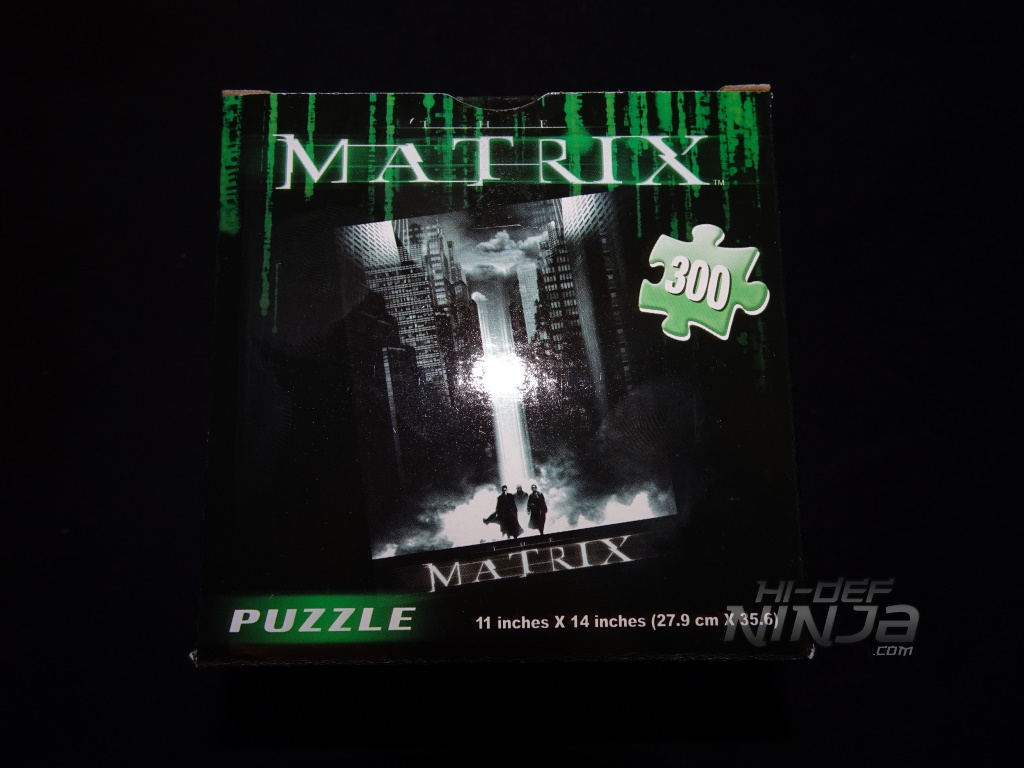 Terminator 2 Metal Print (Loot Crate Lab)
Commemorating the 25th anniversary of this groundbreaking film, this keepsake is the perfect size to fit on a bookshelf or on a wall to showcase your love of one of the greatest sci-fi franchises ever. This metal print is cut in the shape of the Terminator head.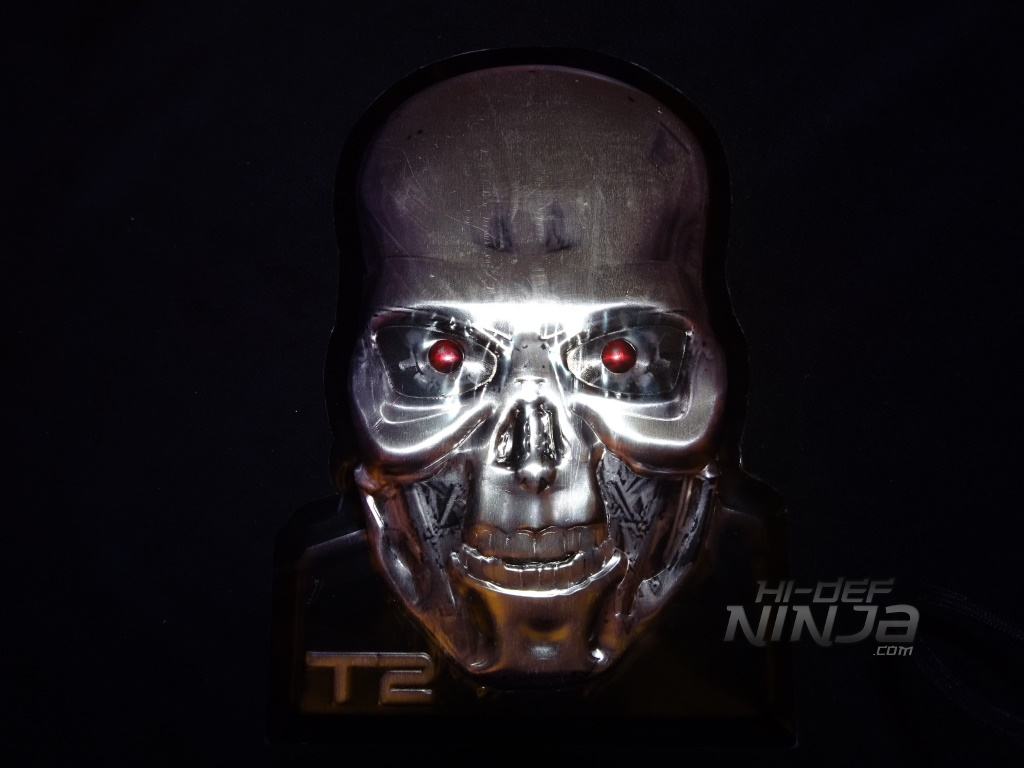 RoboCop T-Shirt (Grey Matter Art)
From OCP comes their newest weapon against crime, RoboCop! Featuring limited edition artwork from Grey Matter Art, I can't even express the badassness of this shirt featuring RoboCop in the front of the ED209, Officer Lewis, and a whole mess of bodies in the background. I know it's going to be used by others, but I just don't care. I'd buy that for a dollar!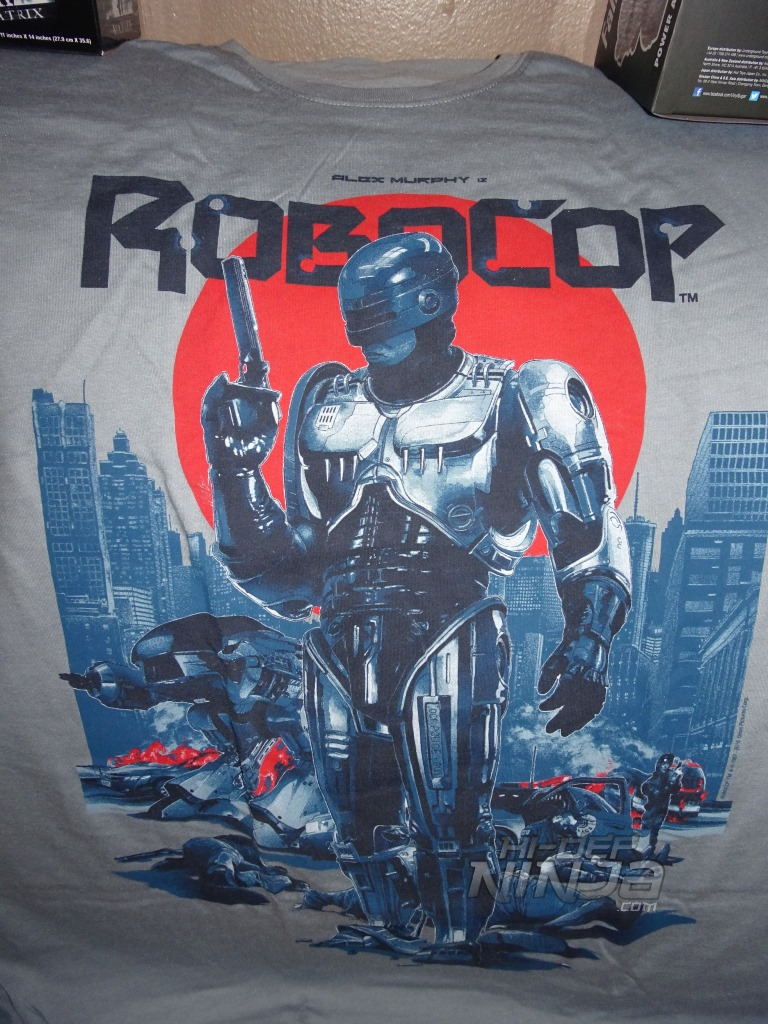 Fallout 4 Power Armor Dorbz (Funko)
A very detailed addition to your Dorbz collection, the Armor Power Dorbz from Fallout 4 will give the true Fallout fans protection from the harsh desolate landscape!
LOOTCRATE June pin – Fallout 4 inspired bomb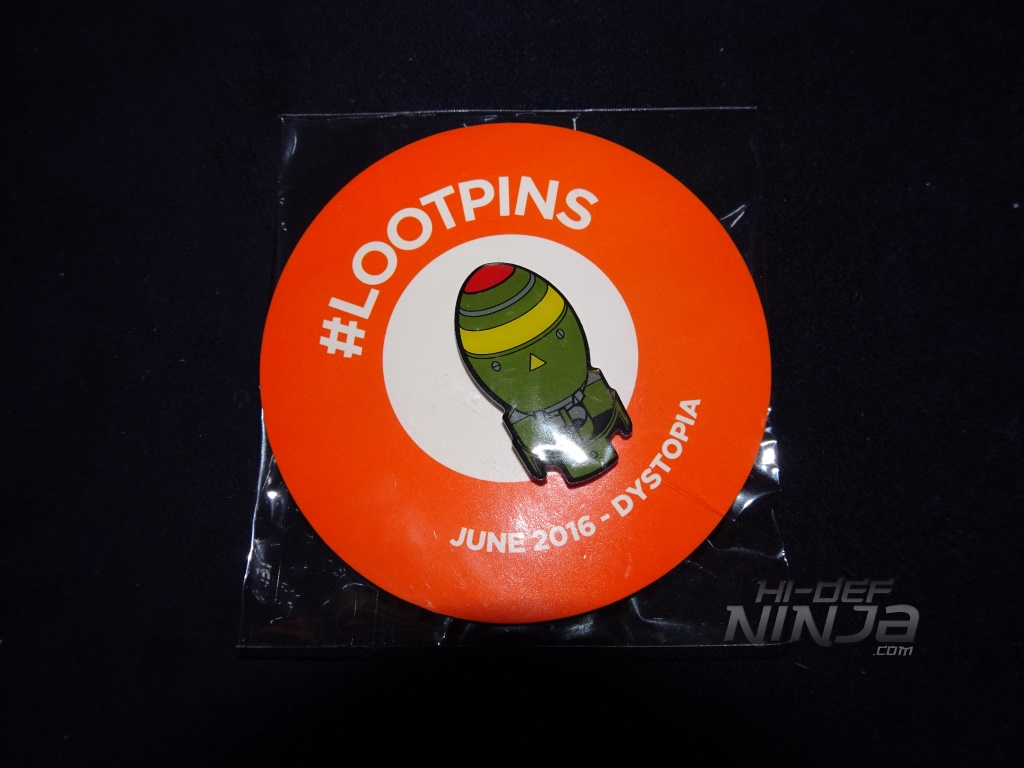 Final thoughts on the June Loot:
Overall, this was a very coherent box fitting with the Dystopia theme. Would I have enjoyed a Blade Runner item? Yes! But lucky for the LOOTCRATE DX subscribers, there will be a Blade Runner exclusive. Everything in this crate is something a fan would want in their collection, however, the clear winner in this crate is the RoboCop shirt. Grey Matter Art have outdone themselves with this design and it is TOPS.
Mike's favorite item: RoboCop T-Shirt!!
Finally, if you like what you see and want to start getting your own loot including LOOTPETS, LOOTANIME, LOOTGAMING, LOOTCRATE, or LOOTCRATE DX (as well as upgrades from accessories to socks and wearables), head over to the LOOTCRATE site and sign up. You can sign up for as long or as short as you like — and be sure to look out for Limited Edition Crates.