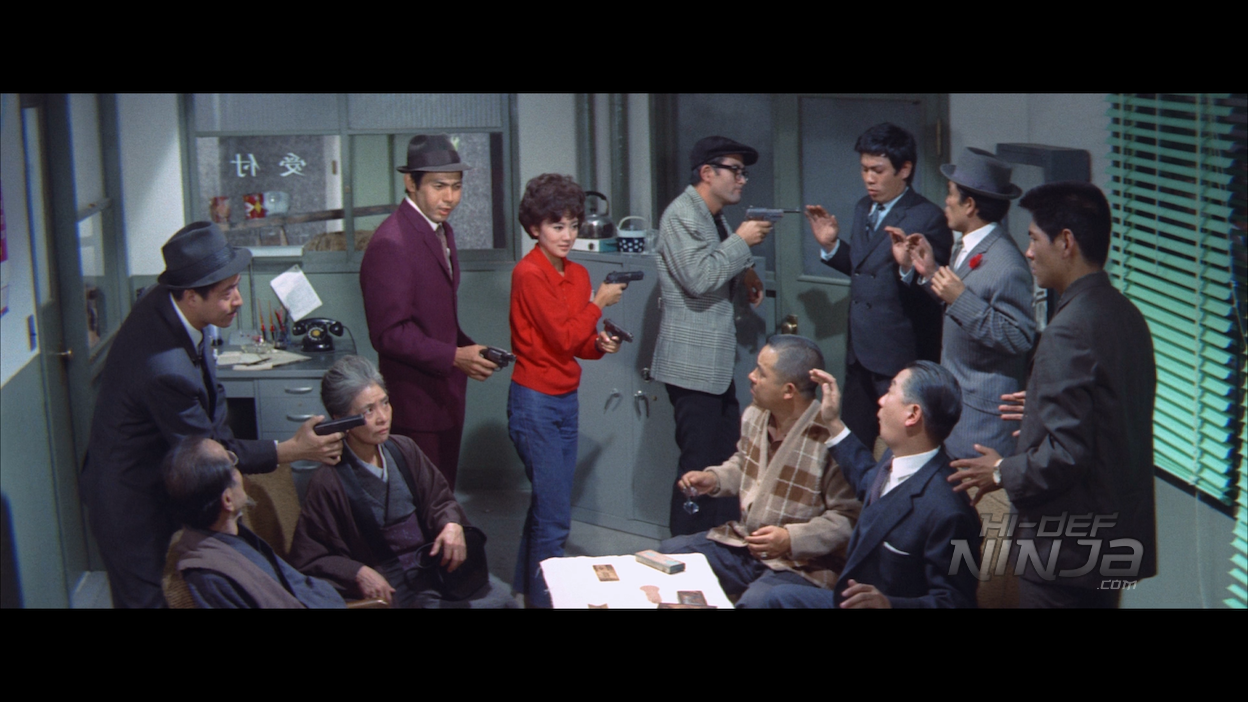 In the 1960's, the Nikkatsu Corporation decided to make films that are focused on a younger crowd instead of the historical period pieces.  These films had a little bit of everything like action and comedy, all while entertaining.  In Volume 2 of Nikkatsu Diamond Guys, there are 3 films in the set: TOKYO MIGHTY GUY, DANGER PAYS, and MURDER UNINCORPORATED.
-TOKYO MIGHTY GUY-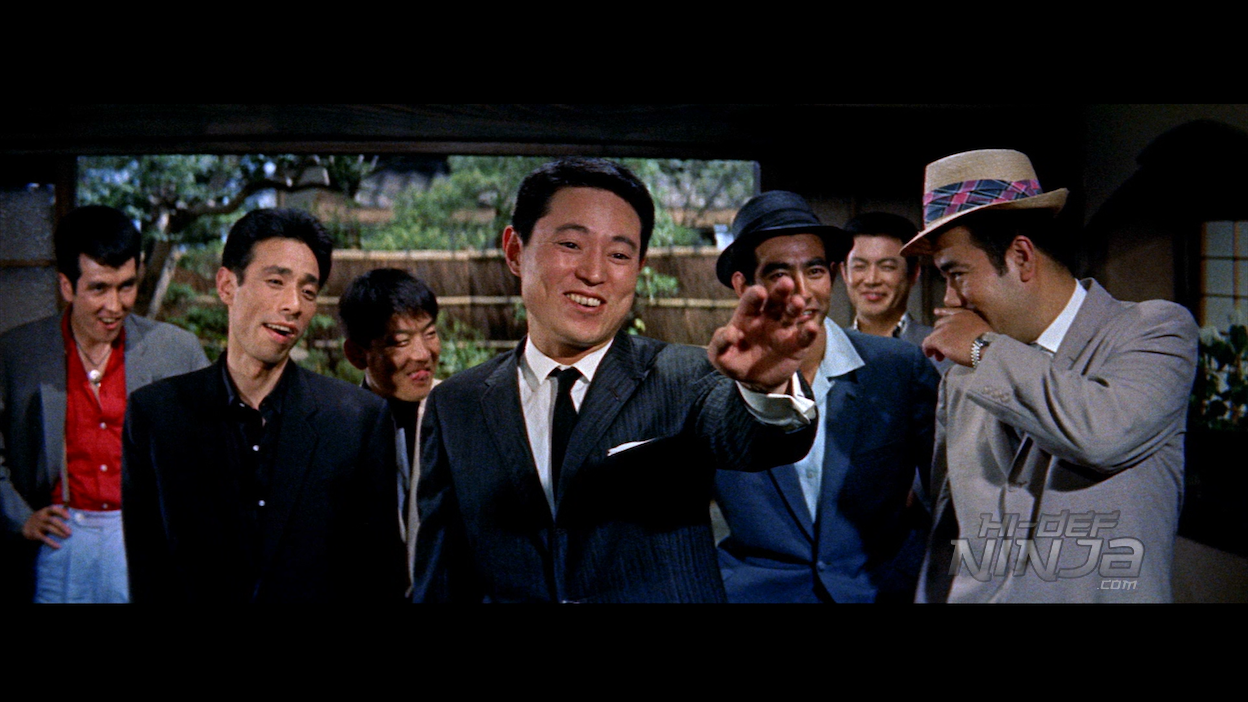 This is the story of Jiro, a chef who was in France to expand his techniques in plans to open a restaurant in Ginza.  When he returns home, his girlfriend's business gets mixed up in this unwanted political scandal when the ex-prime minister wants to take it over.  The film begins with a little song and dance to handhold your way through the backstory of Jiro and his girlfriend.  After the number, the film doesn't waste a whole lot of time getting to the meat of the plot.  The characters are quite animated and I really like Akira Kobayashi as Jiro.  He has this fearlessness and comical side that he can flip like a switch.
-DANGER PAYS-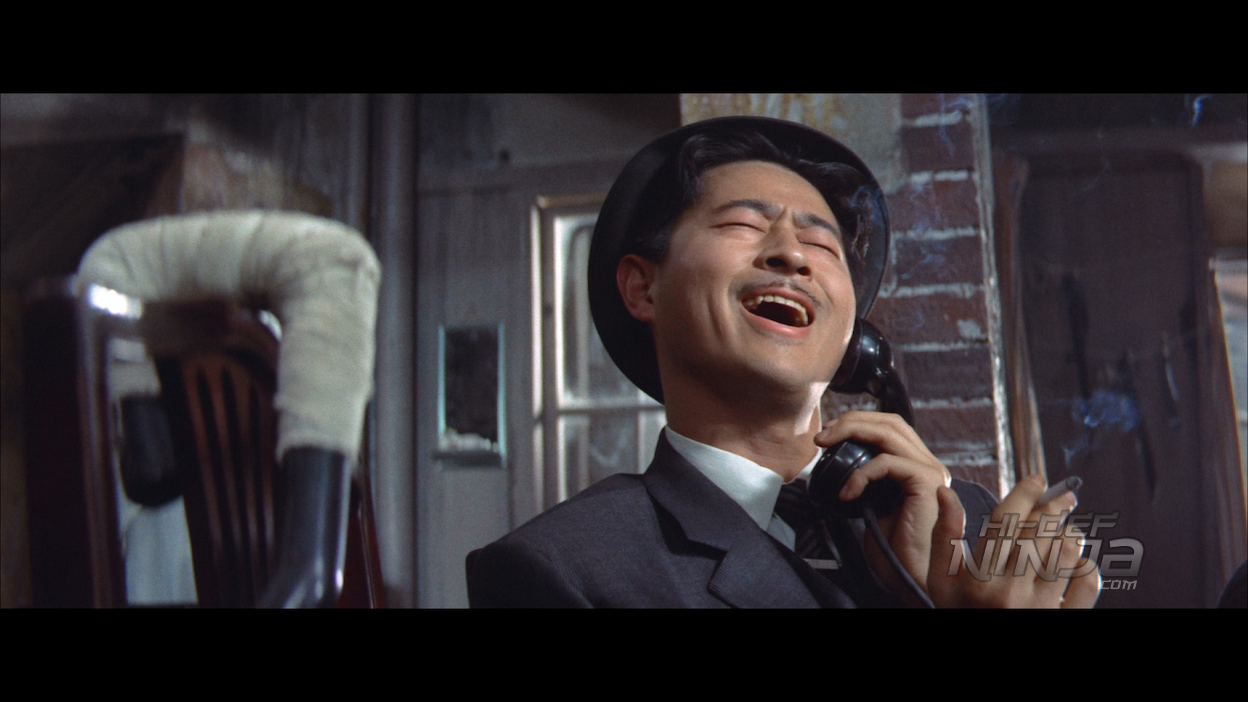 Glass Hearted Joji Kondo is a small time criminal who ends up in a crime much bigger than anything he has done before.  The leader of the counterfeiting ring is someone not to be trifled with in the end.  Jo Shishido plays Glass Hearted Joji in not quite the same fashion as Kobayashi but has his own charm that he brings to the role.  The comedy is in a similar sport but maybe not the same league.  That being said, I still enjoyed it as much as TOKYO MIGHTY GUY.
-MURDER UNINCORPORATED-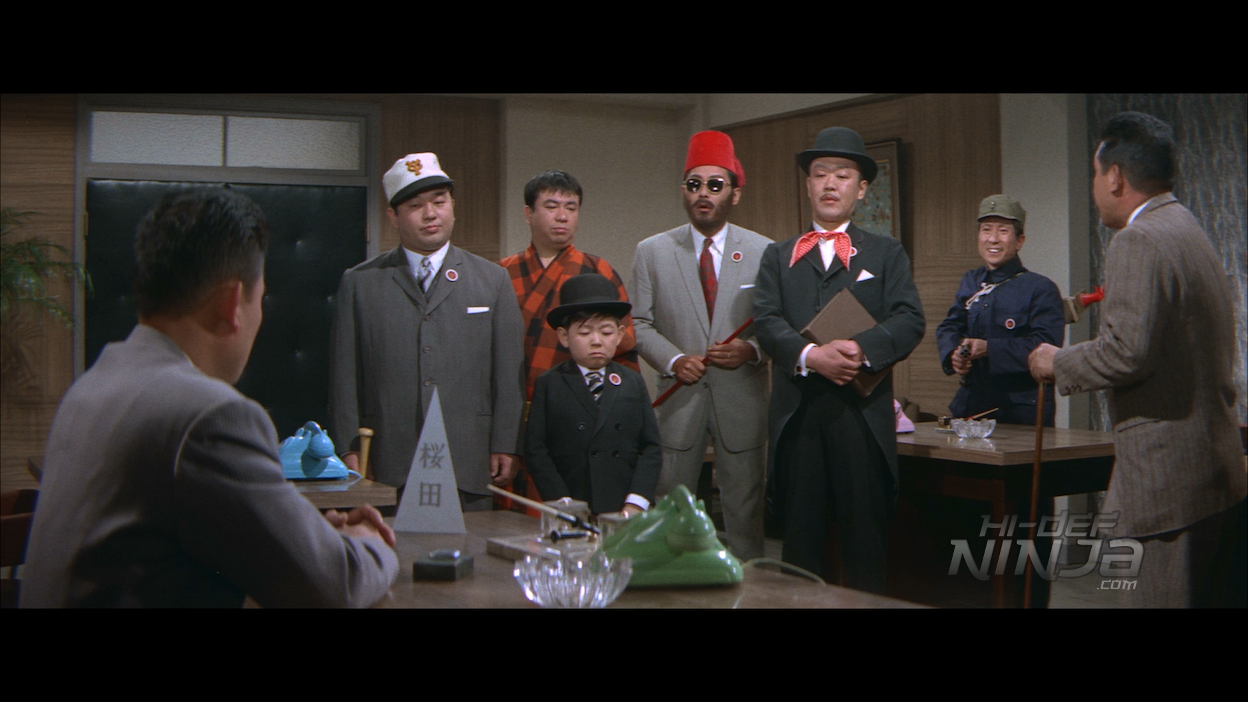 With a title like MURDER UNINCORPORATED, you might think that this is the most serious of the films included in this set but that is not the way it is.  This one is the weirdest with some of the comedy and plot.  Jo Shishido is back and still has a little of the silliness he had in DANGER PAYS but turned up a notch.

All of the films in the NIKKATSU DIAMOND GUYS: Vol. 2 are presented in a 1080p AVC transfer. 
The films look excellent in HD.  For the most part, the three films look as if they all have the transfer quality.  The movies were remastered clearly from very good sources.  There is plenty of detailing on screen and even a grain that gives the films an aged look but it isn't overpowering.  In TOKYO MIGHTY GUY, the coloring looks good but the opening scene is a little too bright.  The lines look washed out and it doesn't adjust until the scene in the gym.  The contrasting in the other two films looks excellent and shows what Arrow is capable of.
All of the films in the NIKKATSU DIAMOND GUYS: Vol. 2 have a Japanese LPCM mono 48k mix.
The mix on each film is not exactly in good shape.  There is a very obvious distortion in the speaker output.  I tested it in two separate sources just to make sure that it wasn't my equipment and unfortunately, it was still there.  To be fair, the issues could be what they had to work with so I hope that they may figure out a way to correct it.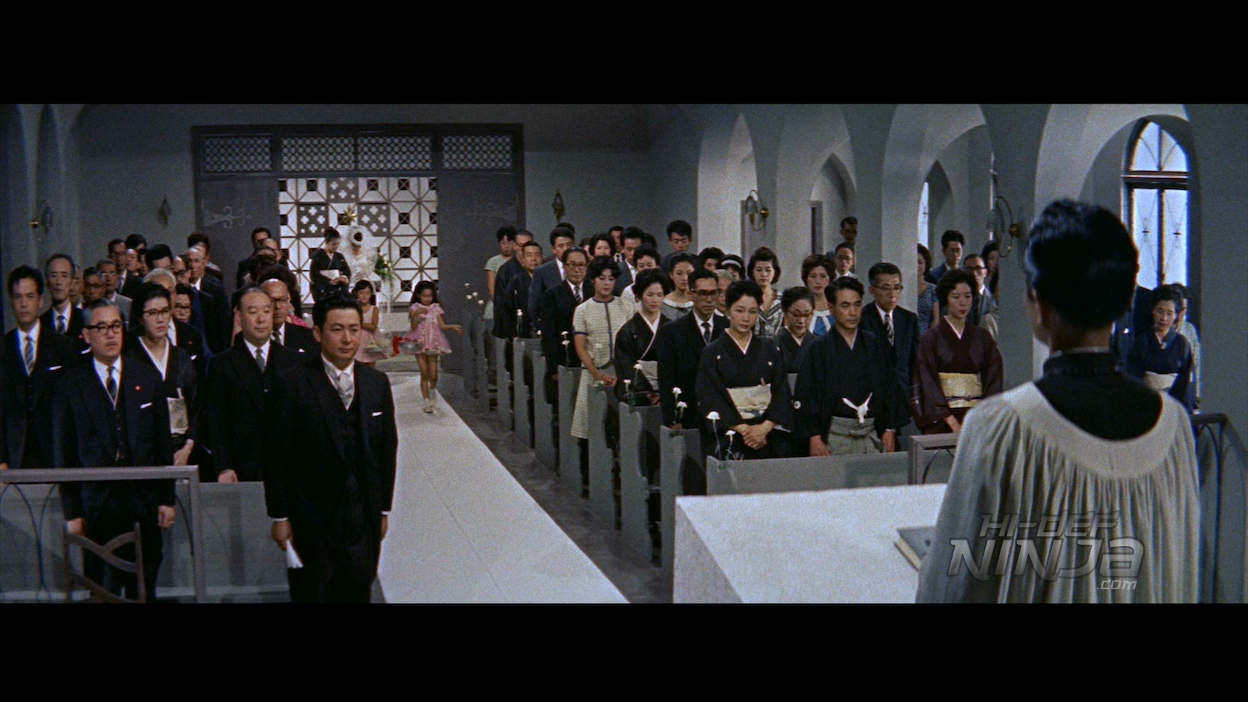 -Introduction to the Diamond Guys: Jasper Sharp introduces Akira Kobayashi and Jo Shishido as the characters.
-Trailers
-Galleries
-Included booklet with information and stills from the set.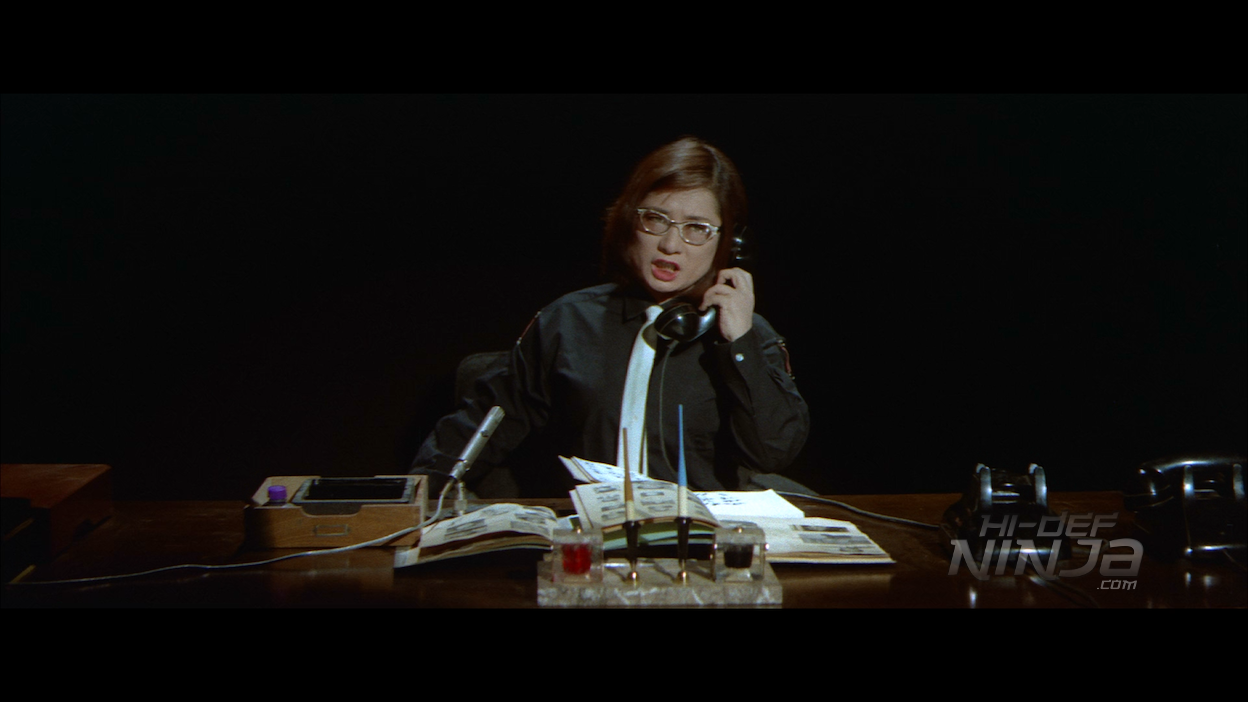 Disc Details
1 Blu-ray and 2 DVDs
Included booklet
Edition Ratings
Not Rated
Region Coding
Region Free
Video Resolution
-TOKYO MIGHTY GUY-
1080p AVC MPEG-4
Aspect Ratio: 2.50:1
-DANGER PAYS-
1080p AVC MPEG-4
Aspect Ratio: 2.42:1
-MURDER UNINCORPORATED-
1080p AVC MPEG-4
Aspect Ratio: 2.42:1
Audio Mixes
Japanese LPCM mono 48k
Subtitles
English SDH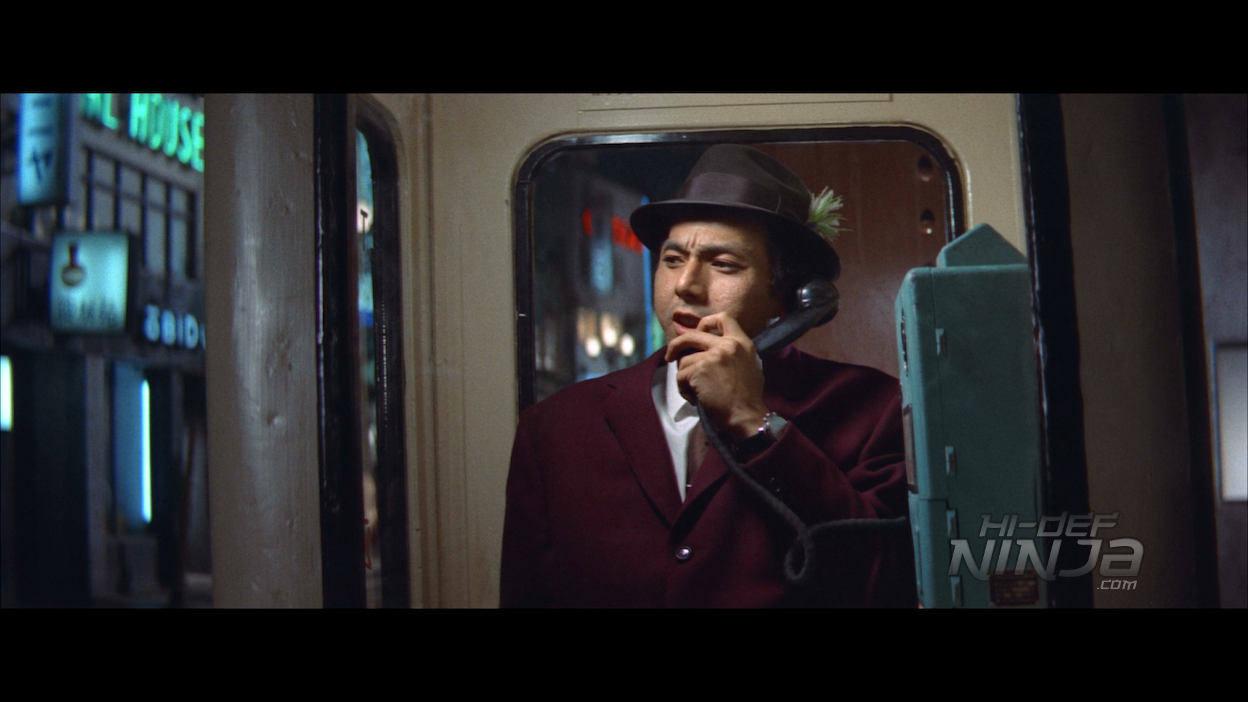 It is nice to see this piece of cinematic history that many people either don't know about or have forgotten over the years brought to the Blu-ray format.  The video looks good for being about 56+ years old.  There are a few hue and contrasting problems but they seem to resolve from scene to scene.  Unfortunately, the audio is flawed completely.  The overdriven sound and distortion takes a little something away from the viewing experience but the films aren't unwatchable.  Overall, this really is a good set and I would assume a good follow-up to Vol.1.  If you're a completionist or a fan of these types of films, this is an easy purchase.