[Update July 7]
MARVEL THE COLLECTOR'S VAULT LEGENDS SERIES 3.75-Inch Action Figure Set ($69.99)
The most extraordinary museum of intergalactic treasures is inside THE COLLECTOR'S VAULT! The Marvel The Collector's Vault Legends Series 3.75-Inch Action Figure Set features five figures, including four of the most extraordinary items from The Collector's intergalactic museum of treasures.  The set includes ZODIAC KEY, CASKET OF ANCIENT WINTERS, and WAND OF WATOOMB. THE COLLECTOR'S VAULT set includes HOWARD THE DUCK and introduces MARVEL'S THE COLLECTOR, MARVEL'S COSMO, LOCKJAW, and MARVEL'S MOON BOY figures to the MARVEL LEGENDS SERIES. Figures feature detailed articulation, sculpting, and deco. Includes 5 figures and 3 artifacts. For sale at San Diego Comic-Con 2016, Fan Expo Canada in September, and in limited quantities after the convention at HasbroToyShop.com.
[UPDATE July 1]
STAR WARS: THE BLACK SERIES 6-Inch Obi-Wan Kenobi Pack ($44.99)
Recreate the noble journey of the great Jedi Master with the highly collectible Obi-Wan Kenobi Pack. Featuring authentic, movie-accurate detail, this elite 6-inch scale Obi-Wan Kenobi figure comes equipped with Jedi robe, 2 lightsabers, an electronic light-up table, and Princess Leia hologram delivering a vital message. Includes 1 figure with multiple points of articulation and 5 accessories. The STAR WARS: THE BLACK SERIES 6-Inch Obi-Wan Kenobi Pack will be for sale at San Diego Comic-Con 2016. Following the convention, a limited number will be available on HasbroToyShop.com. Canadian fans can also purchase the figure set during Fan Expo Canada in September
[UPDATE June 29]
Ahead of the announced Micronauts movie – part of a shared universe with other Hasbro properties including Transformers and G.I. Joe – Hasbro will be resurrecting the original Micronauts toy line.
A limited-edition collection featuring recreations of figures from the Mego toyline that existed between 1976 and 1980, the set features three characters: Galactic Warrior, Pharoid and Orbital Defender, with the packaging for the set featuring new artwork from Ken Kelly.
Along with The Micronauts Hasbro is reviving Visionaries with the Visionaries: Knights of the Magical Light Mighty Mugg set featuring a version of the character Leoric, complete with his signature lion hologram chest plate, as with the toy's original design.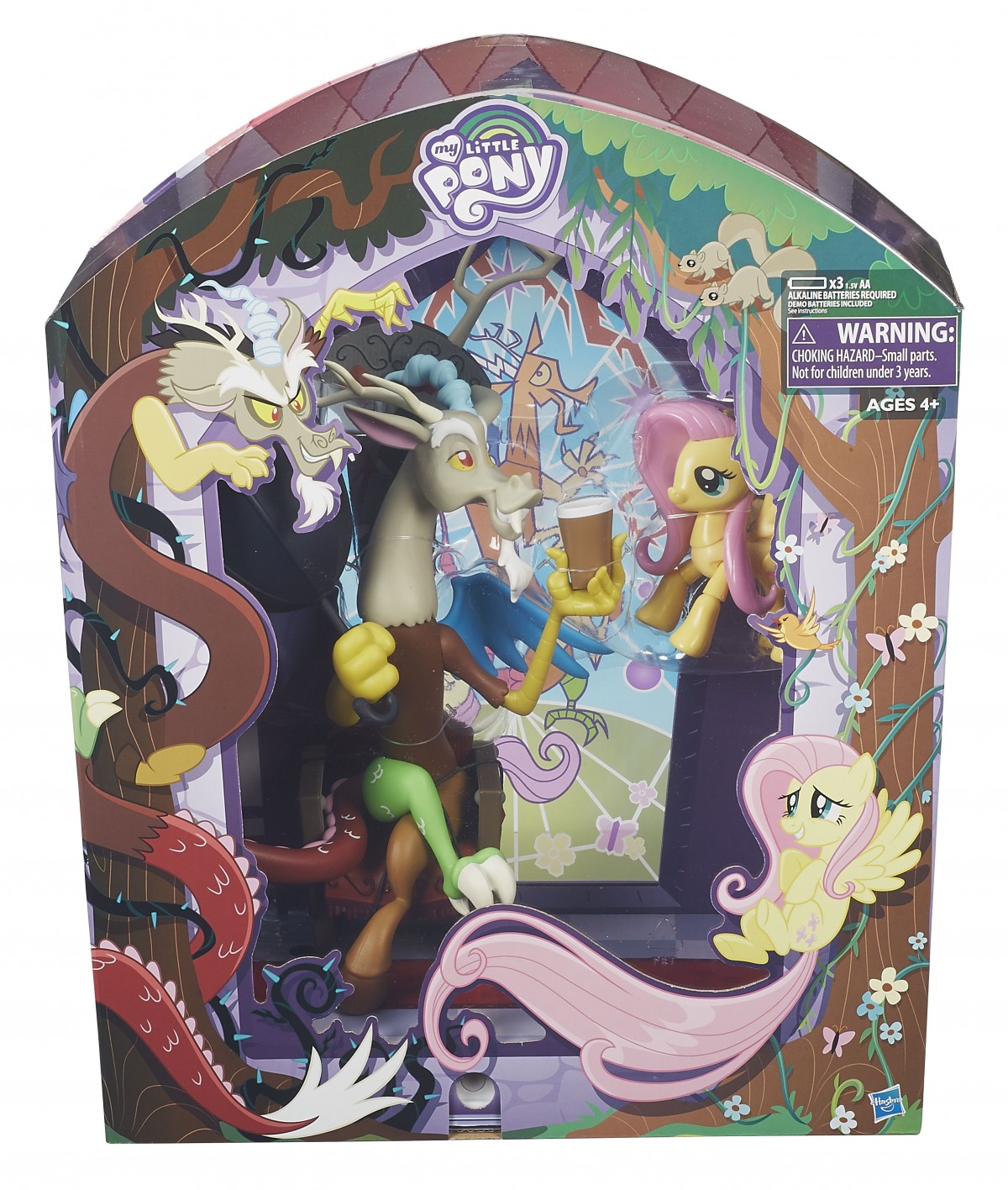 Following the 2013 Titan Class Metroplex and 2015 Combiner Wars Devastator, Hasbro is again bringing back a heavy hitter in their TRANSFORMERS line for the 2016 San Diego Comic-Con with the Transformers Generations: Titans Return Titan Class Fortress Maximus figure.
Earlier showcased at the New York International Toy Fair, Fortress Maximus has been a heavy favorite to be the TRANSFORMERS San Diego Comic-Con exclusive. The figure, which switches between Robot and Autobot City Battle modes, comes with a collectible poster, extra accessories including a sword, a possible different color scheme (based on earlier images seen at the Toy Fair), and collectible Comic-Con packaging which flows with previous years' releases all for the super low price of $179.99
Check out some photos below!
Here is a comparison of the Fortress Maximus as seen at the Toy Fair and the newly released images.
Toy Fair 2016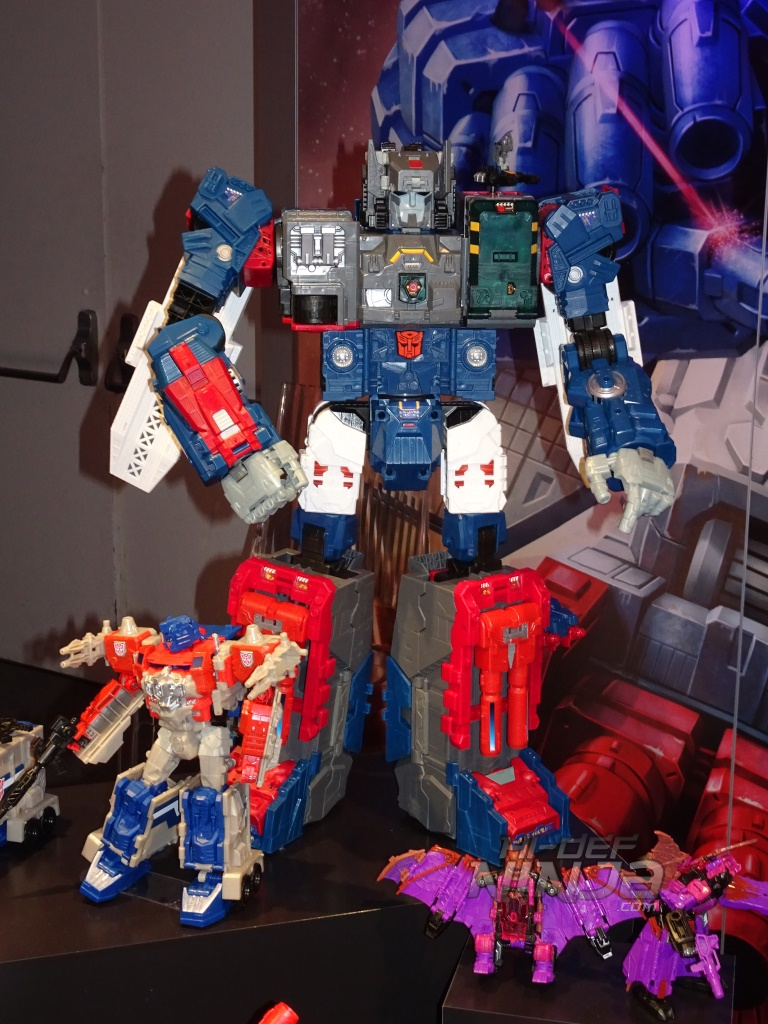 So it seems Hasbro is again bringing back their G.I. JOE and TRANSFORMERS crossover exclusives after taking a year off.
For 2016, the G.I. JOE/TRANSFORMERS crossover returns with an Autobot Powerglide and G.I. Joe Scarlett team-up versus a Decepticon Soundwave and Cobra Zartan team-up, all packaged in a comic book-style box that should match previous crossover boxes. Zartan comes with three swapable faces, while Scarlett comes equipped with her XK-1 power crossbow. The set will be priced at $99.95.
Check out some photos below!
Package Image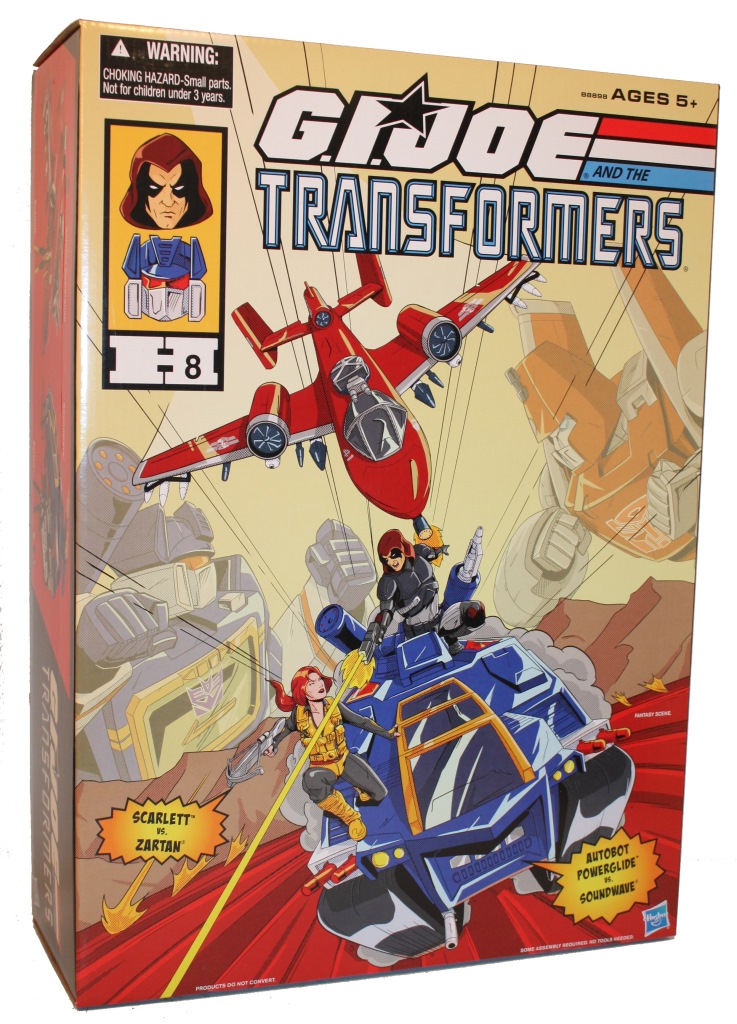 G.I. Joe Scarlett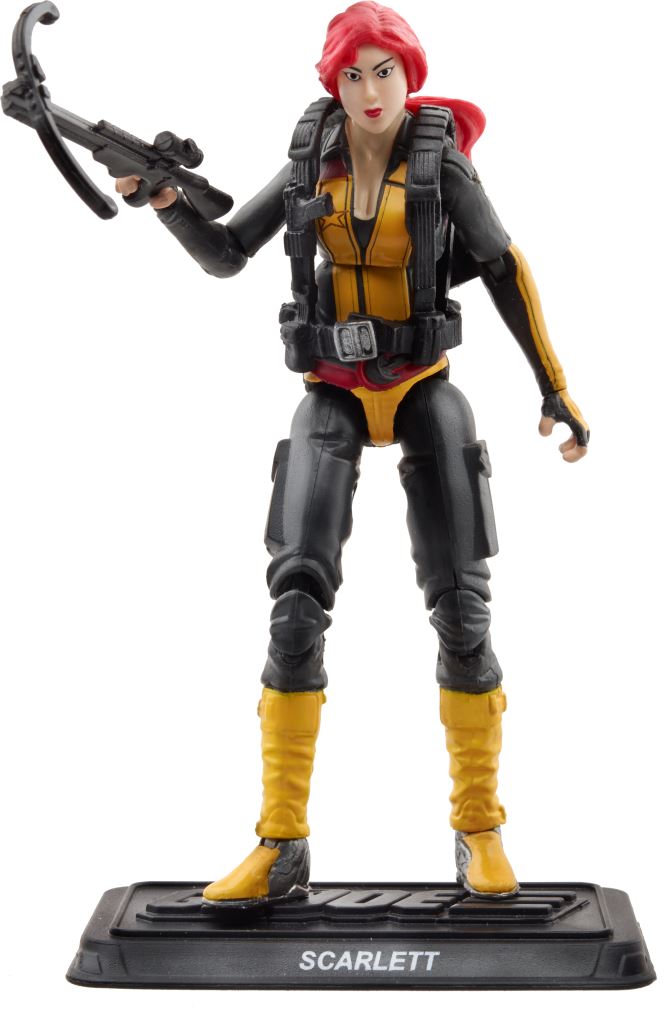 Autobot Powerglide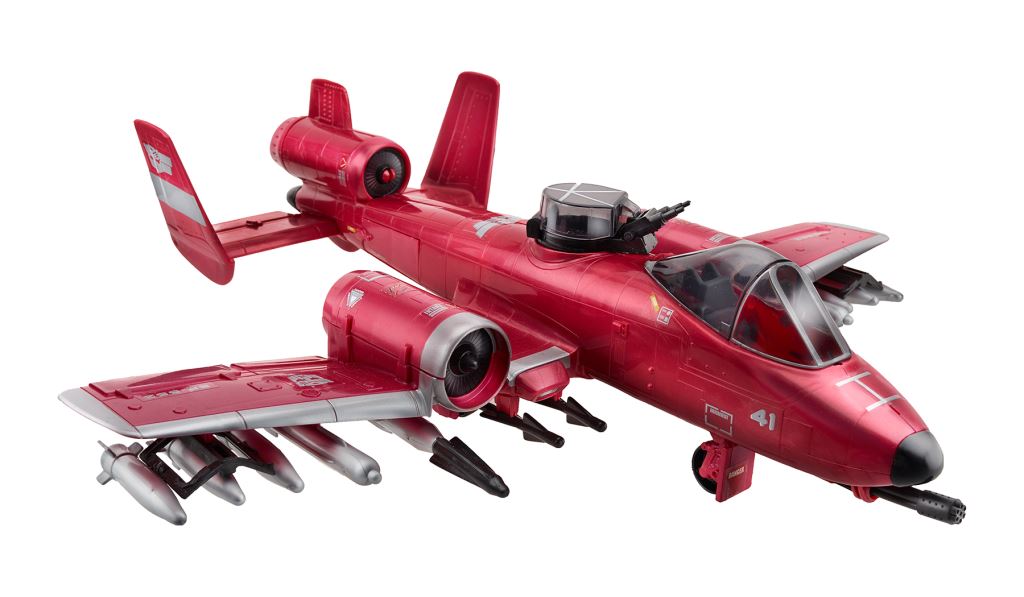 Cobra Zartan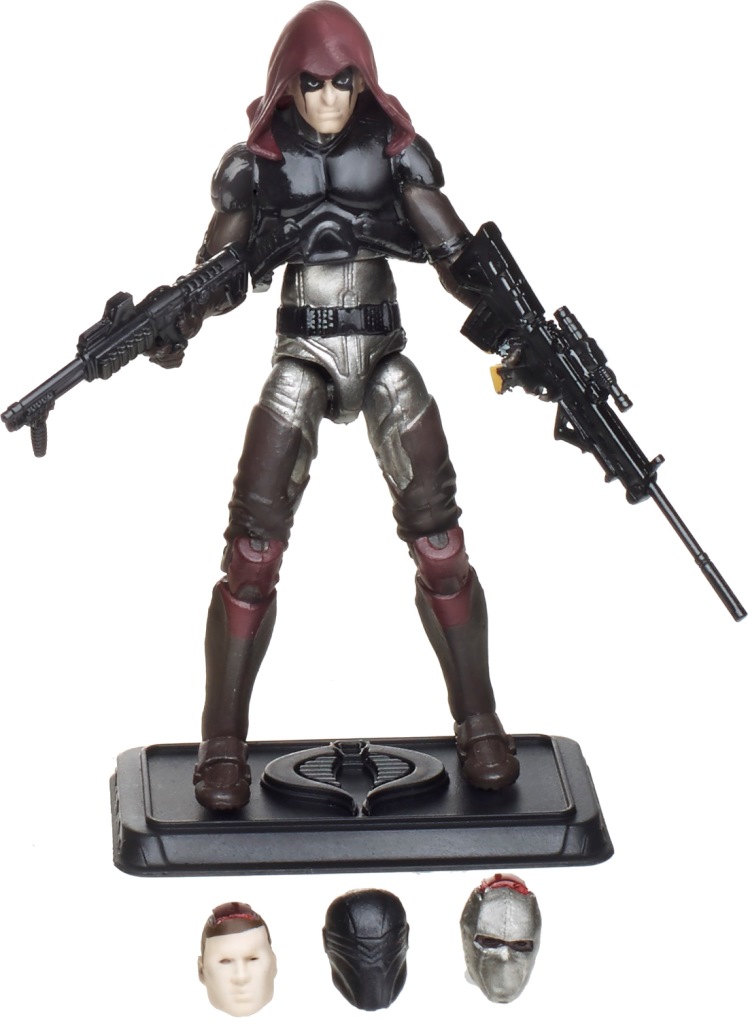 Decepticon Soundwave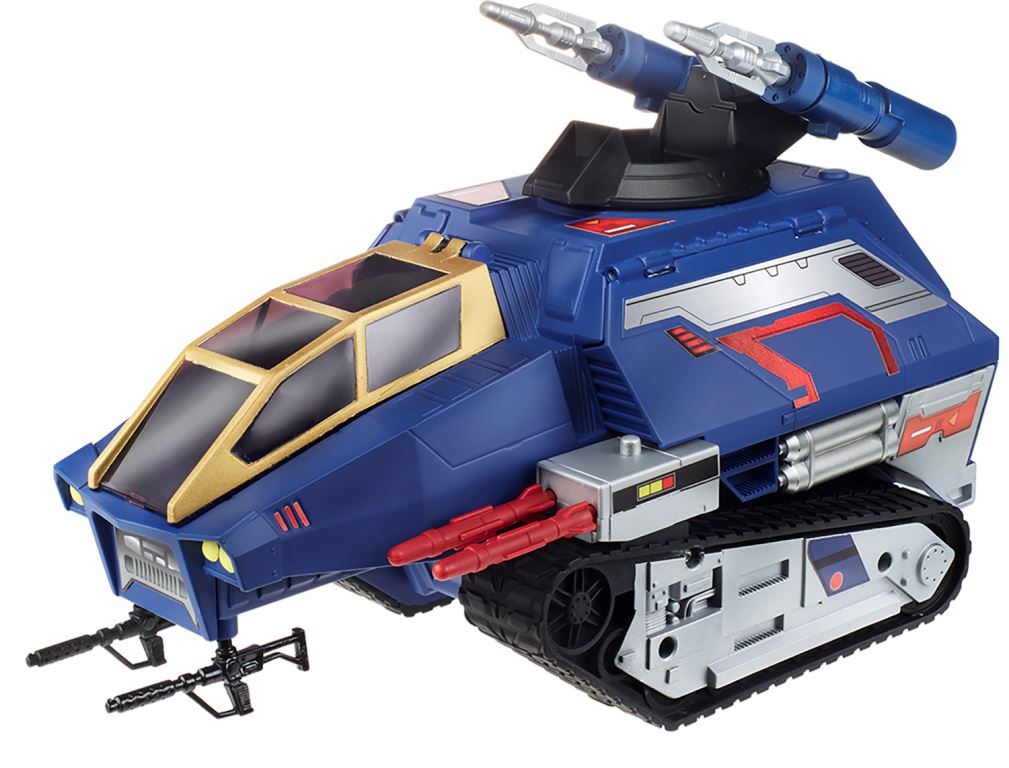 Will you be attempting to brave the Hasbro lines and snag some of the hardest-to-get exclusives? Be sure to check back here for more Hasbro SDCC exclusives!
All of these will be available at the Hasbro booth, though be sure to pick up your ticket from the Sails Pavilion in the morning first before heading to their Booth (#3329)